Tired of unreliable law firm SEO services that don't deliver results?
On The Map Marketing is a team of specialized SEO consultants for lawyers with proven success in highly competitive markets. We can help you outcompete huge law firms in SERPs.
Rank for important keywords that put you in front of potential clients,
Dominate the "Local 3-Pack" for local search results,
Get qualified visitors to your law firm's website that make your phone ring,
Access transparent reports about your leads, keyword rankings, and traffic (24 x 7) ,
Personalized account management — by lawyer SEO experts — to ensure lead quality,
On The Map Marketing's team of lawyer marketing experts have perfected necessary lawyer SEO components across the most competitive markets and localities. Call us at 305-614-2847 or fill the lawyer SEO services proposal form — we'll spot the missing elements in your website and some low-hanging growth opportunities for your law firm's site.
Contact us to find quick growth opportunities for your law firm!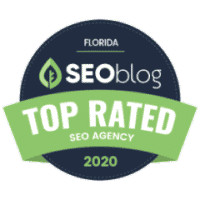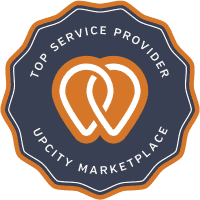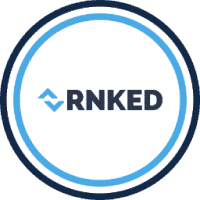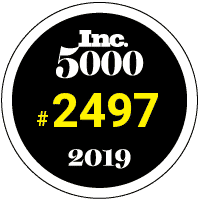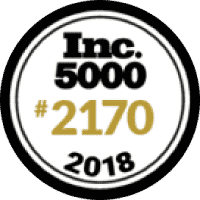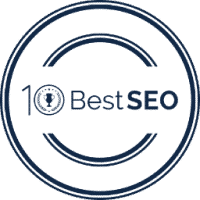 For large agencies, you're merely a number. At OTM, you get personal attention from a law firm SEO advisor…
Want a responsive SEO developer who genuinely cares about your law business? Not a problem.
Fancy your website being individually taken care of? You got it.
Want the same point of contact for taking care of your personalized needs? Well that's what On The Map Marketing (OTM) is all about.
You see, for a big lawyer SEO agency, you're just another client. They may outsource your firm's website to cheaper SEO consultants. Worse, a large company may not even specialize in lawyer SEO.
On the other hand, On The Map Marketing is known for its attention to detail. Our founder, Rick Hoskins, started it as a customer-focused SEO agency for attorneys. His philosophy? Following through on what he promised.
A decade later, OTM has imbibed his "get results" adage as a core value. On top of it, we've refined our lawyer SEO marketing skills and built foolproof processes — they enable us to provide one of the best SEO services for law firms.
"I'm planning to start my law firm website. Does On The Map Marketing help new attorneys with SEO?"
Whether you're starting a new website (by the way, we're also a lawyer website design agency) or are an established law firm in your area — On The Map Marketing's attorney SEO services can scale your client acquisition.
How?
Well, we don't use a blanket approach with our clients. Our legal SEO experts understand your legal marketing goals, keyword targets, and conduct a thorough analysis of your site. Then make recommendations based on what your site needs.
And hey, unlike those larger attorney SEO companies, we don't subcontract our lawyer SEO and leave you hanging with no updates. Rather, we educate our prospective clients and customers on the SEO tactics we plan to deploy. You won't ever hear a "we know best" from us. Instead, our strategy will be backed by data and facts.
After answering your concerns, reviewing the strategy with you, and making adjustments based on your feedback, we get to work — to build your website that improves your law firm's leads and gets you those calls on a daily basis.
"But do you do search engine optimization for my law discipline?"
We've worked across the most competitive law markets in the US. Indeed we analyze your website and your industry before we even send you a quote. Here are some areas where we specialize:
Personal injury lawyer SEO,
DUI lawyer SEO,
Criminal lawyer SEO,
Immigration lawyer SEO,
Divorce lawyer SEO,
Family law SEO.
That have HUGE budgets?

Fair question. Even if we assume a marketing budget of 2% of the annual revenue of those huge billion-dollar law firms, it will amount to millions annually. They won't bulge at throwing piles of cash on SEO.

But guess what a sound law firm SEO strategy constitutes?

As search engine rankings depend on a range of factors, cookie-cutter SEO doesn't work. That's why On The Map Marketing does custom work for every client — starting with our free personalized law SEO audit.

We aspire to judiciously allocate your budget on content, links, and technical optimization of your site — based on the parameters you lack.

If we identify keyword cannibalization issues (when two pages target the same keyword), we focus on removing/merging your site's content.

Got lots of bad links pointing to your site? First, we'll disavow them.

Does your site lack authority? We'll conduct a granular backlink gaps analysis, anchor text analysis — only then execute link building.

Severely lacking engaging content? Our proficient pool of writers will get to work crafting high-quality legal content for your site.

And if your site's structure and technical optimization are off, then we begin with technical SEO.

For us, it's not about what we offer — it's about making your marketing budget go a long way.

Search engines don't know or care about the budget law companies are throwing on SEO. They simply want to serve high-quality listings on the search engine results pages.

If your lawyer SEO strategy includes smart keyword targets and high-quality, relevant legal content — you can beat the competition. On The Map Marketing will do that for you at a competitive price.

"I want to rank for the keyword "lawyers near me." Can On The Map Marketing deliver that in six months?"

It depends on the competition in your market and your monthly budget. SEO is a long-term marketing strategy, and the results depend on a range of factors, including your site's current authority.

So share the desirable keywords you want to rank on the first page for. Even if they are super competitive and out of reach for you right now, we'll work on them. But simultaneously, we'll find pockets of opportunities to get you those rankings, leads, and calls as quickly as possible. 

Remember:

On The Map Marketing's sole goal is to get you a positive return on investment sooner rather than later. 

If you want to rank for a keyword straight away and get those leads flowing, hire our law firm PPC services.
Here's what OTM's law firm SEO services constitute -
White-hat links to help you rank for important keywords:
Move beyond legal directories — OTM law firm SEO experts invest time to get your site those hard-to-earn authoritative backlinks to help you outdo your competition in SERPs.
Optimized blog posts that establish your site's relevance in SERPs:
We'll craft high-quality SEO content that makes your site a leading source of relevant information for your audience and search engines simultaneously.
Optimized blog posts Robust local SEO strategy to get you on the map:
We'll specifically focus on your local listing to get you on the map and on your way to those high-converting leads in your firm's proximity. and search engines simultaneously.
Real-time campaign performance dashboard:
Our proprietary product, TrackRight, clearly presents your lawyer website's keywords, Google Map rankings, leads, and traffic.
Ongoing personalized campaign management:
Starting with reviewing your three-month strategy, your account manager will connect with you to happily answer any of your law firm marketing strategy questions. They will also collaborate with you to ensure high-quality leads.
Success stories of our past law firm SEO clients.
Roadmap of OTM's lawyer SEO services
Step #1: A *free* SEO audit to discover low-hanging fruits

Once you fill our commitment-free inquiry form, our law firm SEO specialists analyze your law firm's website to find any immediate areas of improvement.

Such an audit incorporates analysis of your heading tags and content, backlink profile, page speed and mobile-friendliness of your site, and other SEO parameters. You also get a competitor analysis and a recommended OTM SEO package to outcompete other law practitioners in SERPs.

Step #2: Sign a contract and get OTM's commitment to your law firm's SEO success

Once you choose an SEO plan and sign a contract with us, you're transferred to our customer success team and introduced to your account manager. Then, we get you to fill our client intake form and a content questionnaire to understand your branding requirements.

Finally, a law firm SEO advisor from OTM onboards you with a welcome goal alignment call to understand your priorities, ideal clients, and other marketing efforts you're pursuing

Step #3: Getting you up to speed with TrackRight

Once your customer success manager identifies relevant KPIs for your SEO campaign, they set up your business profile in our proprietary software: TrackRight. You can then access relevant performance data, including your keywords and traffic, Google My Business rankings, and leads.

Step #4: Three-month SEO sprint strategy discussion and finalization

We're a law firm SEO agency that believes in educating our clients. So after understanding your desired keywords and business goals, your account manager will present a three-month SEO strategy — within the first month of your onboarding.

An SEO strategy comprises a content strategy, backlink strategy, and technical optimizations needed to grow your website. After consulting and finalizing the strategy, OTM will deploy its resources to execute your personalized SEO campaign.

Step #5: Ongoing campaign management and performance reviews

An OTM account manager will keep reviewing your law firm's lead quality and iterate your SEO campaign as needed. We're committed to ensuring that all aspects of your online presence in search engines work in tandem to bring you ultimate success.

Besides access to your KPIs inside TrackRight 24 x7, our team will share regular performance reports. On your monthly touch points, you receive a list of all the deliverables completed, ranking jumps, organic traffic, and the like. At any point, if you want to review any component of your lawyer SEO strategy, your account manager will happily answer your questions.
Why On The Map Marketing will be your last lawyer SEO company?
Niche specialized lawyer SEO consulting company
Our founder started On The Map Marketing by ranking attorneys in the maps. Law firm SEO is our bread and butter. In the last decade, OTM has helped numerous law firms grow their practices. As our SEO consultants experiment with legal SEO tactics day in and out, they can nail down the perfect SEO strategy in the most competitive markets.
Forget keyword rankings — we're focused on improving your bottom line...
Many lawyer SEO services might brag about the keywords they placed on the first page for attorneys. Honestly ranking on the first page is easy. The real deal in attorney SEO is ranking for lawyer keywords that *convert* — in SERPs and the local 3-Pack. And we're all about that!
Proven success in highly competitive markets
You can buy black hat backlinks for $10 on Fiverr (violating the Google webmaster guidelines). You might even come across another law firm marketing agency offering cheaper SEO services (or competitive rates to match our price).
But does any law firm SEO agency you're pitting OTM against have results across the most competitive markets — from New York to Dallas to Houston to Miami to San Diego, and other metropolitan areas? If not, you're gambling with your money.
Choose OTM because we're your best bet in the cutthroat lawyer SEO market.
Transparent reporting on revenue, leads, and rankings
Pulling data from Google Analytics, Google Search Console, and industry-leading SEO research tools, we offer a convenient dashboard on our proprietary product: Trackright. It displays your law firm's website performance in a convenient format 24 x 7 to you.
Your law firm is destined to grow with us
Want to expand your law firm to multiple locations or expand it beyond your current field of practice? We cater to lawyers across the board — including but not limited to personal injury SEO, divorce lawyer SEO, criminal attorney SEO, immigration SEO, and more.
Or maybe you want to expand your law firm marketing beyond SEO? OTM also offers law firm PPC services and lawyer website design. Tell us you want to grow your business, and we'll be more than happy to help you succeed.
Consistent performance throughout your lawyer SEO campaign
If you've worked with a law firm SEO consultant before, you probably experienced how companies tend to go off the rail. OTM partners with you to understand your law firm business priorities, delivers reliable results, and is committed to becoming your valued long-term asset. Expect clear communication, transparency, and accountability — all along the way.
Frequently asked questions about lawyer SEO consulting
What is lawyer SEO?
Search engine optimization entails optimizing your lawyer's website for relevant keywords searched by prospective clients, promoting your site on other authoritative websites, and strategies to get your local listing among top positions in Google My Business. An increase in organic rankings in SERPs for law firms can attract new clients and grow your business.
Is law firm SEO Difficult?
As it's one of the most effective ways to get in front of prospects needing your legal services, lawyer search engine optimization (SEO) is highly competitive. Dedicating your marketing budget to SEO is one of the most sustainable strategies to increase the number of leads your law firm intakes on a daily basis. What's more? SEO results compound with time.
How long does law firm SEO take to work?
It depends on the current authority of your site, the competition in your market, and your budget. Typically it can take up to 12 months (or even more) for results to show. Consulting a client-focused law firm SEO company like On The Map Marketing can ensure you reach a net positive ROI as quickly as possible.
How much do lawyer SEO services cost?
Depending on your target area and the choice of vendor, the law firm SEO services may cost up to $5000 per month or even more. In competitive markets, we recommend starting with a minimum budget of $3500 per month.
Why is On The Map the best SEO for lawyers?
Our founder, Rick Hoskins, started the company by ranking attorneys in the maps. A decade of experience later, our attorney SEO services have established processes and acquired legal marketing talent to drive results in the most competitive markets. Our law firm digital marketing services remain one of our most popular offerings today.
After trying multiple agencies, attorneys feel at home with OTM:
"The best SEO for attorneys…"
"Working with On The Map for almost two years has been a game-changer. When we first started our own practice, we lacked a natural online presence. We began our SEO Campaign with the sole purpose of generating natural leads without having to dedicate so much time and effort to our marketing. What made On The Map special was that we were given our own personal SEO Manager, Andrew. Andrew brought a great balance of professionalism and personability. Not only was he our point of contact throughout the SEO Campaign, but it truly felt like he was a part of our team in the office. He did a great job of teaching us how Google determines who ranks for certain keywords, and how we can begin ranking for those same keywords. Here we are two years later and not only are we ranking competitively in multiple cities across our state, but we are receiving on average 90+ Phone Calls a month. On The Map has done a wonderful job, and I would recommend them to any Law Firm seeking to expand their online presence."
Philip Pendergrass
"As the owner of a small law firm, the team at On the Map was dedicated, responsive, professional, and excellent in creating my website and optimizing my search engine. Highly recommended."
Joe Serrantino
"They seem like a very reputable outfit with a lot of depth, professionalism, and passion about what they're doing"
Mark Rubin
Get your law firm's website rankings to reflect your law expertise
Want to rank and be seen everywhere in your locality? Especially want to outcompete that attorney you know you're more competent than? Then it's time you stop gambling with your money on cheap SEO consultants. Hand your law firm marketing to On The Map Marketing: a company with SEO success across markets.