5 Best Personal Injury Lawyer Marketing Companies
If you want to get high quality leads in the quickest time possible, you need to enhance your personal injury marketing. Depending on your budget and goals, there are numerous law firm marketing agencies that align with your values and vision.
In this article, we'll discuss some of the best personal injury lawyer marketing companies, what they do best, and some tips on what to look for while hiring an injury marketing company.
5 Best Personal Injury Marketing Agencies in 2023
Here's the first agency that you can consider hiring for your law firm:
On The Map Marketing
On The Map Marketing is a full-service marketing agency that provides end-to-end personal injury marketing with a special focus on search engine optimization (SEO). While we deliver strong SEO campaigns, we make sure to provide holistic marketing strategies including web design, content marketing, pay-per-click (PPC), and social media marketing.
We've worked with many personal injury attorneys over the years and developed a deep understanding of personal injury law firm marketing that helped us meet the needs of clients in the legal industry.
Rankings.io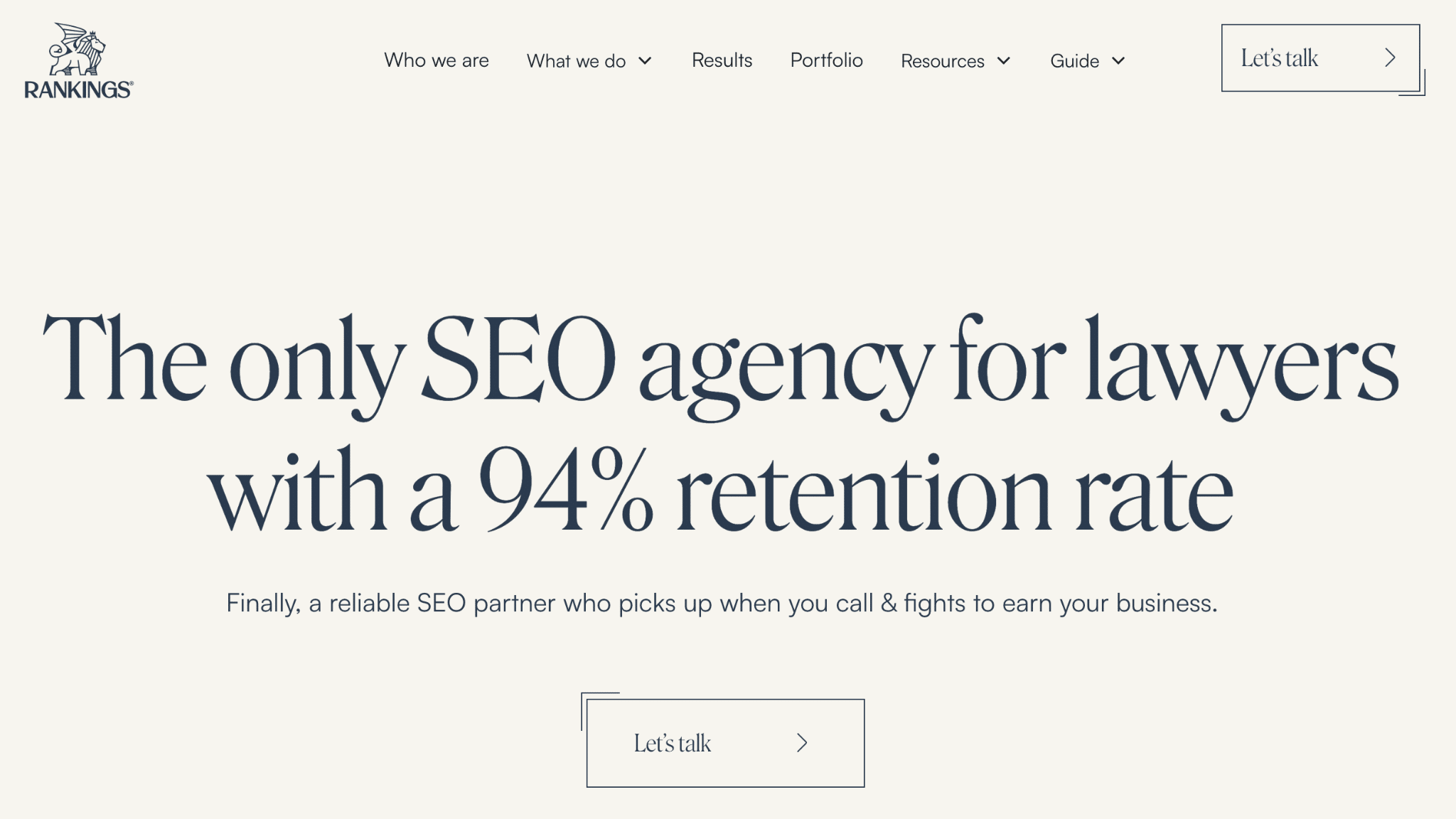 Founded in 2013, Rankings.io was one of the pioneers of SEO for personal injury attorneys. Today, Rankings has grown into a highly reputable law firm marketing agency. The firm serves mostly personal injury law firms, but is also open to other law practice areas like criminal defense, family law, and employment law. The only thing is Rankings needs a personal injury law firm to invest at least $10,000 per month.
Scorpion Marketing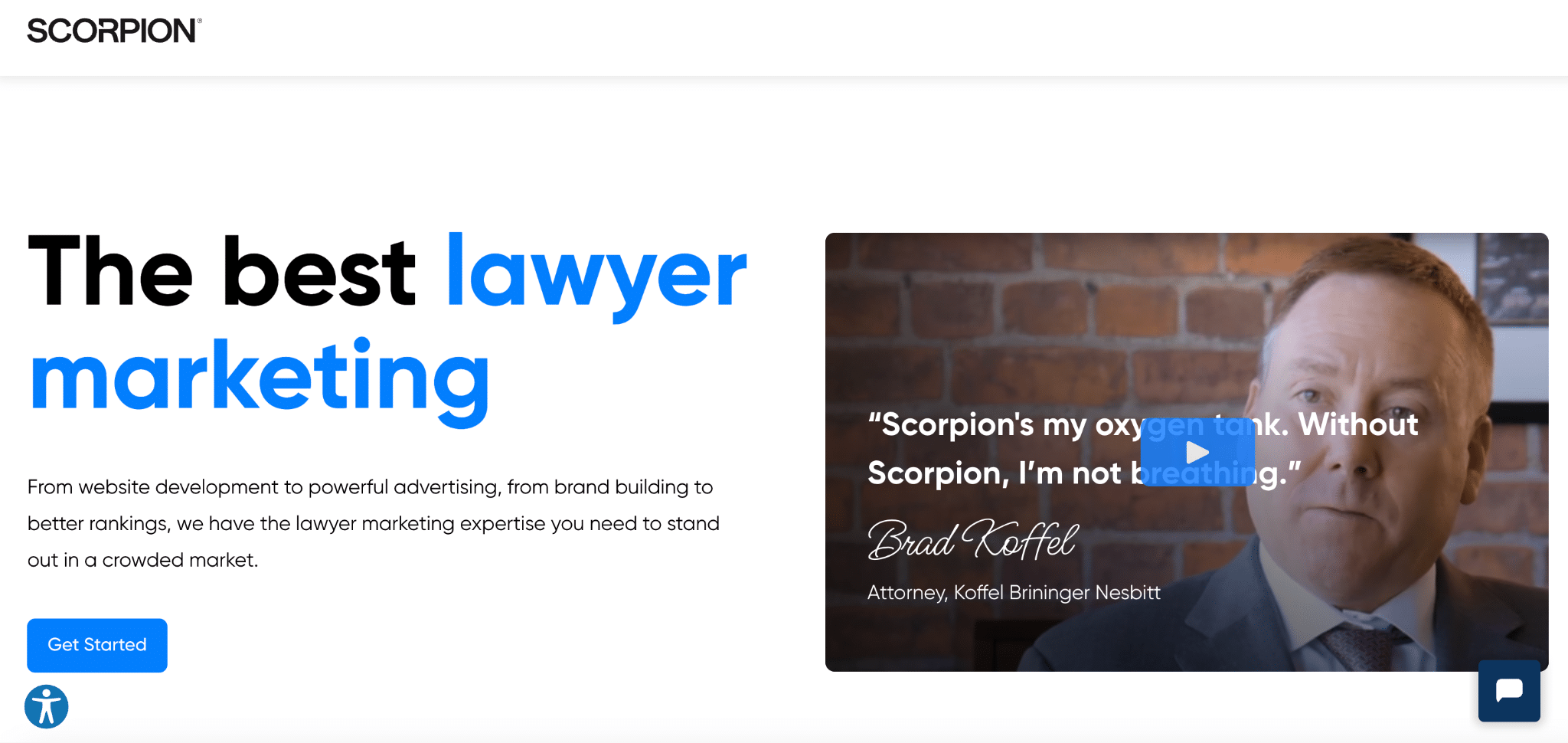 For over 20 years, Scorpion Marketing has helped businesses grow with effective marketing campaigns that result in a strong online presence. In addition to personal injury lawyers, they've worked with businesses in Home Services, Healthcare, and brands with multiple locations. This firm provides website development, paid ads, and SEO to help their clients level up their online visibility and rank.
Juris Digital
Juris Digital is a law firm marketing agency that provides tailor-made marketing campaigns with website development, SEO, content marketing, and paid advertising. This firm has a team of experienced legal content writers that help create and publish content for a law firm's website, blog, and social media campaigns. Combined with personal injury lawyer SEO, clients of Juris Digital are able to increase brand awareness, boost website traffic, and attract prospective clients.
Whitespark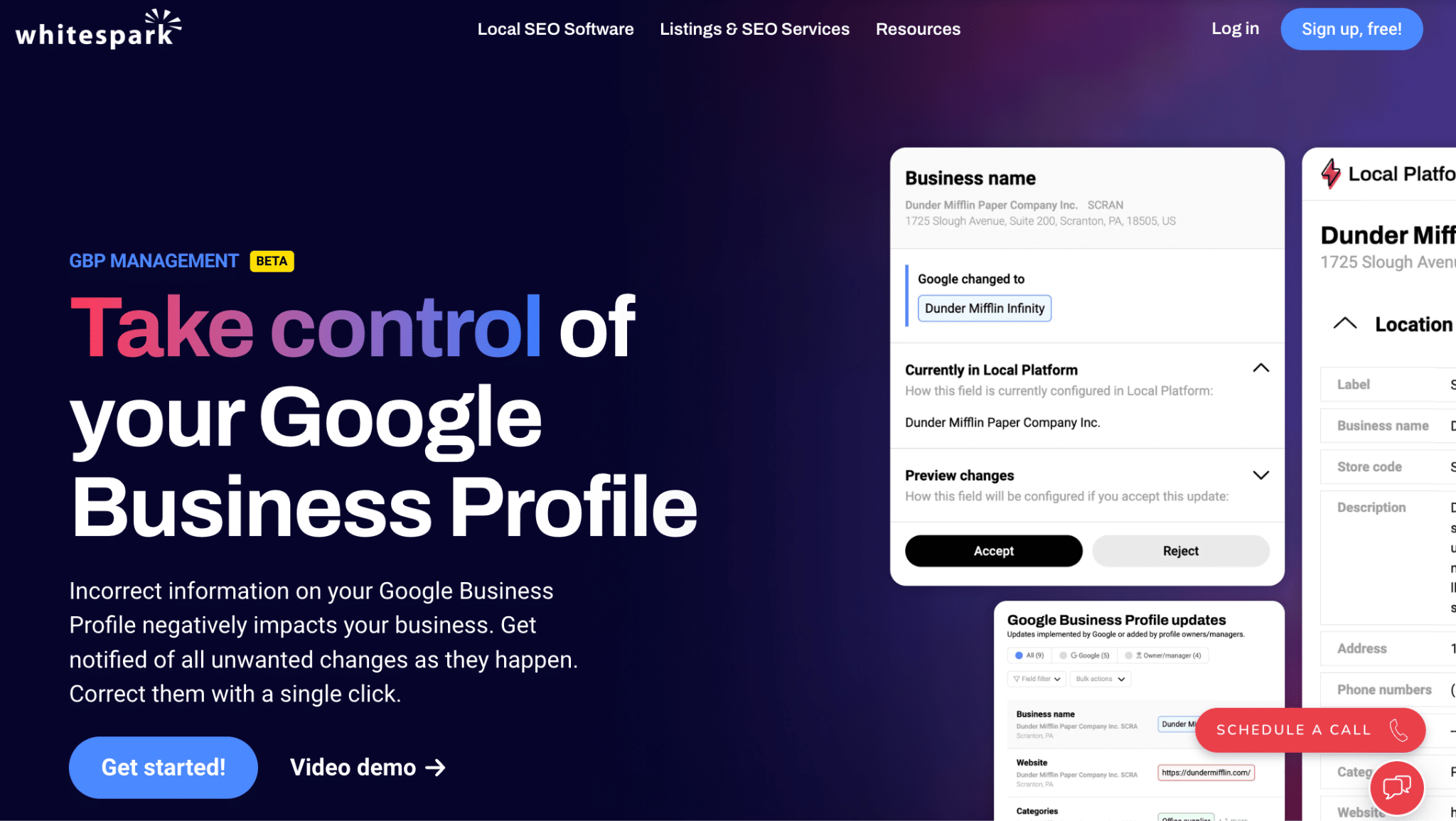 Whitespark is a local SEO service for managing one or several Google Business Profile accounts. The software allows a personal injury firm to track and correct information on their Google Business Profiles.
Users of the software are able to get notified of any updates from their profiles in a unified dashboard. A personal injury law firm with several locations can benefit from this service, and will help save their time managing their Google Business profiles.
LinkBuilder.io
Link building involves getting backlinks for your law firm's website. Quality links will help search algorithms determine the relevance of your site, which makes it a factor in search engine ranking.
LinkBuilder.io has a trusted process to drive search engine ranking performance for their customers. Focused solely on link building strategies, this firm helps their clients achieve quality backlinks on target pages in their websites.
Why Does My Personal Injury Law Firm Need a Marketing Company?
Personal injury firms need the expertise of marketing agencies so they can achieve their goals faster with a customized marketing plan. Lawyers and law firms often don't have the skills or time to learn the ins and outs of digital marketing methods.
A personal injury firm needs to focus on its core tasks, which is winning cases for clients of their injury practice.
How Much Do Injury Marketing Agencies Cost?
Personal injury marketing can cost anywhere from $3,000 on the low end to $20,000 on the high end. The cost for personal injury marketing will vary greatly depending on the agency's specialization, experience, and pricing plans.
Personal injury is a highly competitive niche in the legal marketing space, so expect to see higher pricing for services that involve keyword ranking like SEO and PPC.
What Are The Best Marketing Strategies for Personal Injury Law Firms?
To run highly effective marketing campaigns, you need to use the best methods and the right strategies that work for your firm. Here are some of the best used marketing tactics and strategies for personal injury firms:
SEO
Search engine optimization (SEO) is essential to your marketing strategy because it helps you rank in search engine results pages (SERPs), mainly Google search.
SEO involves keyword research and optimizing your content for relevant personal injury keywords. Keywords like "personal injury claim," or "car accidents" and "medical malpractice," are highly relevant in injury law firm marketing campaigns.
Potential clients looking for a personal injury lawyer on Google are likely to click on the top search results, which is why your law firm's website needs to be at least on the first page of SERPs. With SEO, you improve your firm's visibility to your target market so Google can rank you higher, which can help you increase website visits and get more leads.
Google Ads and PPC
Pay-per-click (PPC) advertising can be a huge driver of an effective marketing strategy. PPC is a method of paid advertising in the form of digital ads mainly seen on search engines like Google. The term "pay-per-click" means you only pay when a person clicks on your ads.
Most marketing agencies use Google Ads for their PPC campaigns to get more clients. Unlike SEO, PPC can give you faster results as you can set up your ads and have it up and running in a few minutes. You can track the results in real time, so it's easier to see how the ads are performing.
Personal injury law firms use PPC to quickly get qualified leads and boost marketing metrics, namely website traffic and lead generation. Like any marketing skill, PPC requires some time to master, so law firms mostly outsource this task to a PPC marketing agency.
Content Marketing
Personal injury lawyers need to connect with their target audience, which is why content marketing for lawyers is vital to a law firm's digital marketing plan. Blog posts, web page copy, social media captions, and other forms of content like videos and graphics all contribute to attracting potential personal injury clients.
This marketing method is a marketing strategy that works with SEO, Google Ads, and marketing campaigns in social media platforms like LinkedIn and Facebook.
Video Marketing
Video marketing for lawyers is a way to engage an audience, build brand identity, and expand online presence. Many personal injury lawyers use video marketing campaigns to educate, connect, and attract potential clients to their legal services and expertise. Most marketing agencies provide video production for personal injury firms to boost their marketing efforts.
How to Choose the Best Marketing Company for Your Injury Firm
There are many deciding factors that result in your choice for a marketing agency. Here are some factors that can help you choose the best marketing company for your injury firm.
Consider the following:
Case studies and testimonials in the personal injury niche
An agency that has helped many personal injury lawyers is more likely to understand your business and your audience. These highly specialized agencies have the advantage of creating a comprehensive marketing strategy that fits their client's needs.
Specialization in the skillset you're looking to hire for
Whether it's SEO, PPC, or content marketing, you need to choose the agency that is the best at the methods you want to use in your marketing strategy. The agency's specialists must be up-to-date with the latest marketing tactics that attract new clients.
Agencies that provide added services than their competitors are more attractive to personal injury firms because they give value for money. A small addition to an SEO package, a free consultation, or 24/7 customer support can add to a personal injury lawyer's decision to choose an agency over its competition.
Experience is the greatest asset that a personal injury marketing company has. A marketing agency with decades of experience has a proven track record of successful and profitable marketing campaigns, which makes them more likely to deliver great marketing performance.
Location is also crucial to ensure that prospective clients can meet with their agency representative any time during business hours, without having to travel for hours.
After the initial meeting, a personal injury lawyer should have an idea of the agency's culture and whether it's a great fit for his firm. Here, you can gauge what level of customer service the agency provides and how they take care of their clients.
Let On The Map Marketing Handle Your Personal Injury Marketing
We're a value for money personal injury marketing agency with proof of efficacy in the most competitive areas of the US. We are highly skilled and experienced in working with personal injury attorneys and helping them create effective marketing strategies. Whether SEO, PPC, content marketing, or website development — we can handle one of these or your entire digital marketing end-to-end.
On The Map Marketing provides a complementary marketing audit for lawyers in the personal injury niche that have a mutual fit with us. Interested? Contact us today with your business goals.