 Full-Service Law Firm
Digital Marketing Agency
We have proof of efficacy across the most competitive lawyer markets in the US
"Hiring On The Map has relieved my worry about my firm's marketing, which lets me focus on my clients"
Julian Stroleny
Founder of a Stroleny Law, P.A.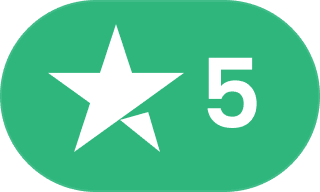 You can be in the company of these premier law firms:
---
Most digital marketing agencies serving the legal industry rely on vanity metrics.

We focus on getting results

!
Our law firm digital marketing approach goes beyond traffic and rankings. We get more leads for your legal services from your ideal prospective clients.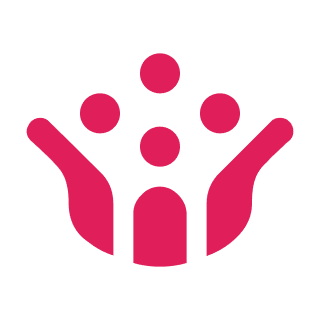 Leads Generated For Our Clients
2M+
Revenue Generated for Our Clients
$40M+
Avg. Traffic Increase For our Clients
800%+
---
Case Studies of Law Firms

We've Worked With
Our Law Firm
Marketing Services
Whether you're starting a brand new law firm website or have an established one, we can help you grow.
A Note From Our CEO,
Kristaps Brencans
Our agency started a decade ago and has witnessed the digital marketing landscape evolve tremendously. Adapting and learning from every algorithmic update, we have driven results for attorneys across the most competitive lawyer markets.
Get a taste of our education based consulting approach and transparent project management by contacting us. If we find a mutual fit, our team will conduct a free marketing audit for you.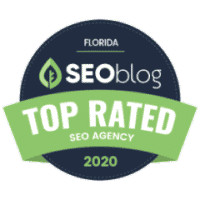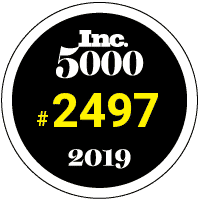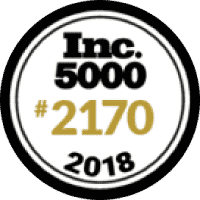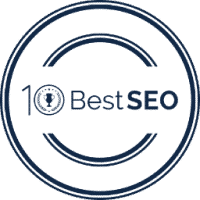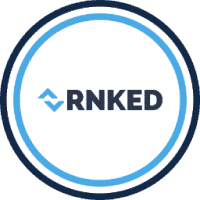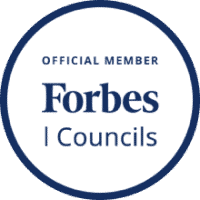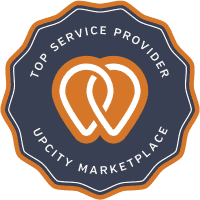 Guide to Law Firm Digital Marketing
Many law firms still rely on word-of-mouth referrals and networking for lead generation. While they may lend you high quality leads, it's not a scalable marketing strategy. Most of your prospective clients today will start their search for an attorney online. No wonder then, that you need to invest in law firm digital marketing.
Many law firms do not have the right tools and knowledge about setting up an effective digital marketing strategy that delivers a strong return on investment. In this article, you'll learn how to craft a sound digital marketing that targets your ideal clients and grows your online presence.
These are battle tested tactics based on our over a decade of experience in the legal industry as a law firm digital marketing agency. Let's start with the basics.
Table of Contents
What is Digital Marketing for Law Firms?
Digital marketing for law firms is the use of digital channels and techniques to promote legal services and attract new clients. It includes tactics like search engine optimization (SEO), social media marketing, email marketing, pay-per-click advertising, and more.
Benefits of Digital Marketing for Lawyers
Digital marketing is an effective way for law firms to get new clients, build brand awareness, and establish themselves as trusted and reliable sources of legal services. Here are its top benefits:
Increased online visibility: By using digital marketing techniques such as SEO and online advertising, law firms can improve their visibility on search engines and social media platforms, making it easier for potential clients to find them when they need legal assistance.
Targeted marketing: Digital marketing allows law firms to target specific audiences and demographics, making their marketing efforts more effective and efficient. For example, a law firm specializing in personal injury cases can target potential clients who have been involved in accidents.
Cost-effective: Digital marketing can be more cost-effective than traditional marketing methods, such as print or television advertising. This is because it allows law firms to reach specific target audiences at a lower cost.
Measurable results: Digital marketing allows law firms to track and measure the effectiveness of their marketing efforts, which can help them refine their strategies and allocate their marketing budget more effectively.
Greater reach: Digital marketing allows law firms to reach a wider audience than they would be able to through traditional marketing methods, as it allows them to reach potential clients on a global scale.
Develop a Balanced Digital Marketing Strategy for Your Law Firm
To be successful at marketing your law firm online, you need to strike the right balance between creating content that attracts prospects and giving the right signals for search engine algorithms. Here's a framework by Smart Insights you can use:
But below are some additional points to keep in mind when planning your law firm digital marketing strategy.
Understand your audience
A big part of getting noticed online is knowing what your audience is looking for. This is why you need to have a clear picture of your target audience. What are people looking for when they search for law firms under your practice area? Which group of people are most likely to need your services?
Set your marketing goals
When you understand your audience, you can then move on and set a goal for your entire digital marketing strategy. Do you want to get as many clicks to your law firm website? Or is it something more purposeful like getting new clients? Setting a goal makes it easier for you and your team to implement your strategy with the right approach.
Define your brand
Having a brand will help your law firm stand out from the competition. Your brand should be a message of what your firm does best. Whether it's years of experience or over-and-beyond customer service, you need to focus your digital marketing message with a unique selling proposition (USP) that your firm has.
Choose your marketing channels and methods
You'd want to choose the marketing channels and methods that you feel will bring the most success to your marketing campaigns. Some marketing methods like SEO are essential for any law firm, but others like pay-per-click (PPC) campaigns can be optional. We'll discuss these options further in this article.
Create a digital marketing plan or content calendar
Blogging and content creation will be an integral part of your law firm digital marketing strategy, so it helps to plan your content accordingly. Most law firms and marketing agencies use content calendars to ensure they would always have content posted in their blogs or social media pages for a specific amount of time in advance.
Build a Presence on Law Firm Directories
There are many benefits of listing your firm in lawyer directories like HG, Lawyers.com, and Avvo, but the best one is to establish better online visibility as well as your authority as a lawyer.
You can opt for a free listing option, which allows you to create a profile listing your experience, practice area, and contact information.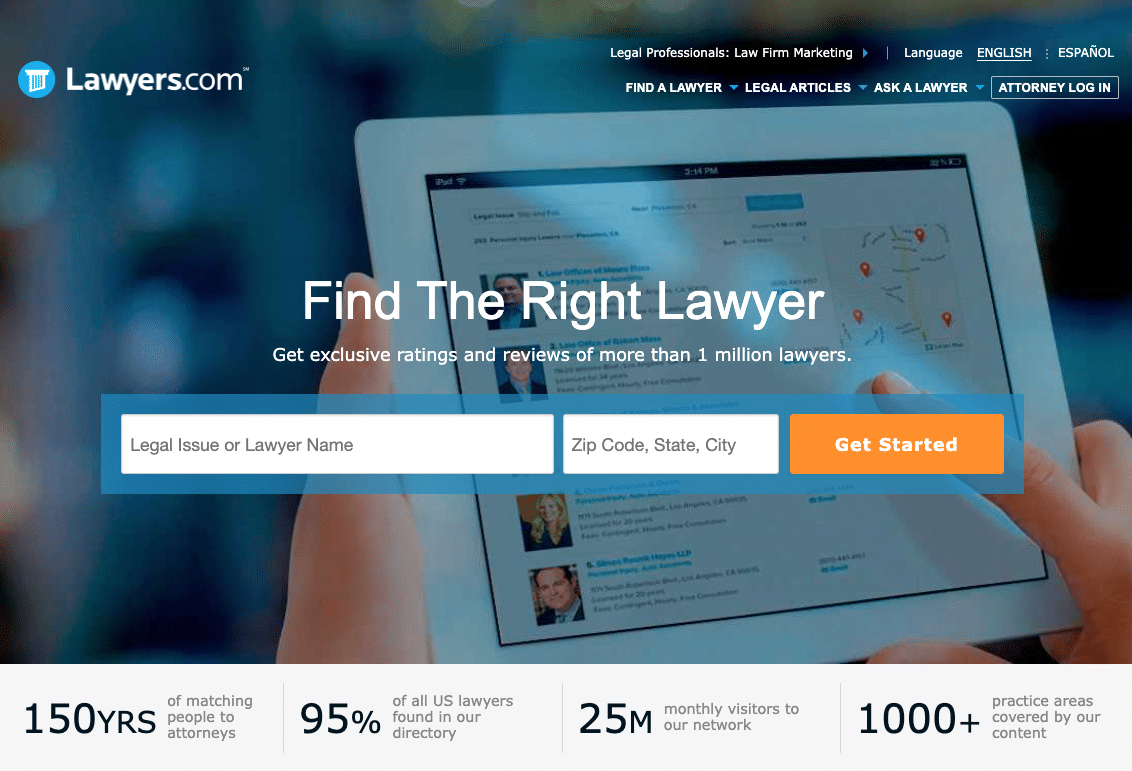 There's also a paid option, which can be a one-time fee or a subscription, where your lawyer profile will be featured and appear first in search results. The advantages of a pay-per-lead option differs with each lawyer directory, but all of them can help you generate leads faster compared to a free account.
Craft a High-Converting Attorney Website
Having an attorney website that attracts people who later on become your clients is the ultimate realization of an effective online marketing campaign.
Here are some of the key elements of a high-converting law firm website design:
You'll have to learn the basics of SEO, content optimization, and keyword research if you want your website to rank on search engine results pages (SERPs). SEO is a standard method for any digital marketing campaign as it leverages Google, which is the number one search engine in the world.
Your law firm's website design and layout should be easy on the eyes and even easier to navigate. Avoid adding unnecessary design elements that might distract your visitor from getting the information they need about your legal practice.
Our client, Kirsch&Kirsch, opted for a minimalist color palette and simple text and images for their law firm's website.
Your website visitors might leave your site if it takes too long to load or if it's not secure. If you want to check the speed and security of your site, you can learn more about technical SEO best practices for your law practice.
Clear call-to-action (CTA)
There should be a single CTA button or link on the homepage of your site. This can be anything from "Get a free consultation" to "Learn more."
Every page of your law firm website needs to lead visitors into a sale (or client call). This is where a content marketing plan like blogging and link building comes to play. Your website should be built with the purpose of getting visitors to take the next step into becoming clients.
Another one of our personal injury law firm clients, Gray Injury Law, has a CTA button on their FAQ page.
Create a Google Business Profile and Optimize Your Local Listing
Google Business Profile (earlier called Google My Business) is a free listing service for local businesses. Being so, your law firm needs to have a physical address and valid contact numbers. For instance, a person searching for "personal injury lawyer Miami" may get results like the following: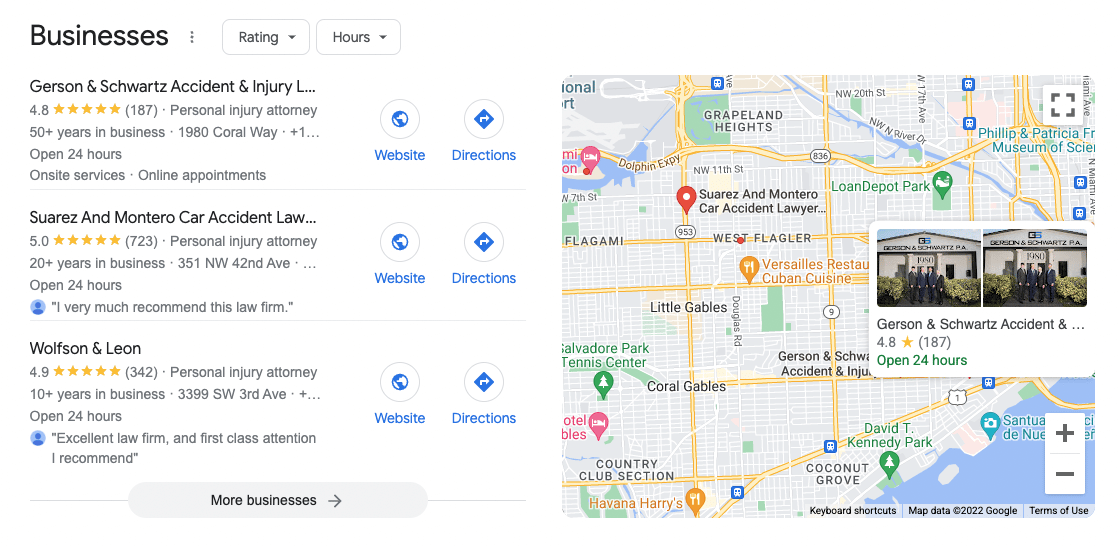 The top 3 businesses on the results page belong to the local 3-pack. Landing in the local 3-pack is no walk in the park, but it can be done with local SEO strategies.
Local SEO for law firms is no different from local SEO for other industries. Get your business listed in the right category, enter your business name, address, and phone number consistently with other places online (such as lawyer directories and social media). You also need positive online reviews from current and former clients that establish your law firm's credibility.
However, there are certain considerations that Google has to qualify law firm listings for the local 3-pack. They are:
Relevance – if the business name and category match the query
Distance – if the business is located near the person making the query
Prominence – if the business has many online marketing channels such as a website, social media pages, and directory listings
To have a better chance at ranking for the local 3-pack, you need to ensure that all your business information as well as your business category is accurate, updated, and complete.
Start an Organic SEO Campaign
Search engine optimization (SEO) is a method of improving your law firm's website so it ranks on top of search engine results pages (SERPs). An organic search result means that a person entered a query in a search engine (like Google) and got your firm's website as one of the results. Here's one of our clients ranking at a top spot, for example:
Keyword research
To do law firm SEO right, you need to conduct a conversion-focused keyword research. It involves finding keywords that people enter in a search engine to find a specific place or business.
Keywords have several difficulty levels, which refers to how hard or easy it is to rank for the said keyword. We recommend targeting keywords with low difficulty (or low competition) with buying intent. Buying intent refers to terms that indicate the user has the intent to buy a product or pay for a service.
Keywords with the terms "near me," "best," and "pricing" are examples of keywords with buying intent. This has more weight when targeting keywords. Even keywords with low search volume but high buying intent can become a source of conversion for your site.
Technical SEO
It's important to ensure your law firm's website lets search engine crawlers crawl and index your website, else even after creating quality content you won't be able to rank. It should also load quickly because users have short attention spans today.
You can check the speed of a web page on your site with a Google's tool called PageSpeed Insights. Enter the URL to your law firm's website and get an overview of your site's performance for both mobile and desktop.
Here's an example of a PageSpeed Insights report for one of our law firm clients, Weber Law:
Leverage Social Media Marketing
Having a presence on social media channels like YouTube, LinkedIn, and Instagram can create a buzz about your firm and earn the attention of your prospects. Indeed social media is a common platform that people discover law firms from besides search engines.
As we discussed in our legal marketing stats, 84% of law firms generate leads via organic social media.
Social media strategy for law firms
To launch a social media marketing campaign for your law firm, first, you need to choose one or two social media channels to focus on. Facebook and LinkedIn are popular choices among many law firms, but you can always experiment with other channels that you feel suits your law firm's brand.
Personal injury lawyer Jennifer Gore-Cuthbert's LinkedIn profile is a great example of using social media in promoting legal services.
Once you've selected a platform, you'll need to create a social media campaign and content calendar that aligns with your goal. If your goal is to increase website traffic, then your social media posts should include a link to your site or a specific landing page.
For faster results, you can opt for paid social media ads. This online marketing method requires a digital marketing budget. Most ad platforms allow you to pick a target audience and set an ad budget limit to prevent overspending. Social media platforms like Facebook, YouTube, and Instagram all offer paid or sponsored ads.
Show Your Personality on Video Marketing
Research has revealed that more people prefer video over any other content. Adding video marketing to your campaigns can help you get better results while improving your law firm's presence online.
With video content, you can make a deeper connection with your audience through spoken words and compelling imagery. Whether it's a how-to video or a corporate video featuring your firm, videos have the power to attract, engage, and convert potential clients.
Attorney Paul Wallin of Wallin & Klarich uses TikTok and Facebook to post videos sharing his thoughts and advice related to his practice area, criminal law.
Run Pay Per Click (PPC) Ads
Pay-per-click ads deliver faster results while being cost-effective as you only pay when people click on your ad. Google Ads is the go-to PPC service most law firms and businesses use.
To start a PPC campaign using Google Ads, you need to do the following:
Create Ads account
Set goal
Select target audience
Set budget
Track and measure ROI
For certain niches such as personal injury, the cost per click (CPC) can go as high as $500 to $1000 per click:
So you need to learn PPC and optimize your campaigns to ensure you get a positive ROI. Or hire a law firm PPC agency that can manage your paid marketing campaigns and stay accountable for driving results.
For one of our clients, Nunez Law, we were able to get 17 leads in 2 months at a cost per lead (CPL) of merely $400:
Start Blogging on Your Lawyer Website
Starting a blog for your law firm's website might take some work, but it's a proven strategy that provides long-term benefits. Here's a survey by ABA that shows merely 27% of law firms maintain a blog:
Blogging is not only great for SEO, but it builds audience or customer trust, establishes your expertise, and enables more opportunities to generate leads.
You'll need to look into frequently asked questions among past and existing clients to come up with blog post ideas. An injury law firm blog might feature blog topics like car accident claims, personal injury in the workplace, domestic abuse, and so on. Here's a list of personal injury blog topics and ideas you can consider.
In addition, you can conduct keyword research to know what questions people are asking in search engines.
There are many other ways you can create content for your blog. It's important to plan your content months in advance so that your blog will always be updated.
If your firm does not have the resources, you can hire a lawyer marketing agency to do content writing for you.
Frequently Asked Questions About Digital Marketing for Lawyers
Why Do Law Firms Need Digital Marketing?
Digital marketing can help law firms to reach more potential clients, establish their expertise and credibility, and advertise their services in a cost-effective manner.
How Much is a Typical Law Firm's Digital Marketing Budget?
Smaller law firms may have a digital marketing budget of a few thousand dollars per year, while larger firms may have budgets in the tens or hundreds of thousands of dollars. Internet marketing channels account for 28% of a law firm's marketing budget (as per a CallRail survey).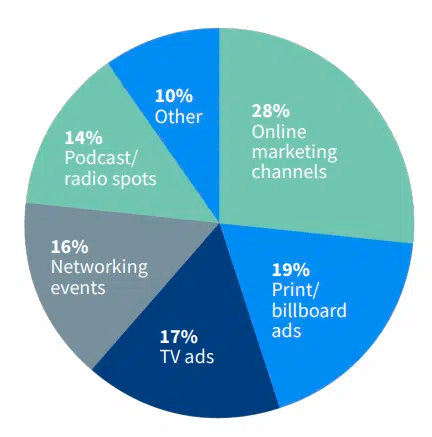 Can Attorneys Do Their Own Digital Marketing?
Digital marketing requires a combination of technical skills, competitor research, strategic planning, and content creation. It can be time-consuming to develop such a wide range of skillsets. Solo attorneys do take the DIY marketing route at the beginning. Established law firms also build a team in-house.
What Are Some Common Law Firm Digital Marketing Mistakes?
Some common mistakes law firms make are:
Not having a marketing strategy: Do you know your target audience and marketing goals? Without a clear plan, it can be difficult to effectively reach and engage potential clients.
Neglecting their website: A website is often the first point of contact that potential clients have with a law firm. It is important for it to be well-designed, informative, user-friendly and on brand with your firm.
Failing to optimize for search engines: Search engine optimization (SEO) is a critical for law firms to get leads organically. Without proper SEO, potential clients won't find your law firm's website.
Spending too much time on social media: Social media is a great platform for engaging with potential clients and building an online presence. However for most practice areas, it's a waste of time. If you're a personal injury or divorce law firm, you better prioritize SEO over social media.
Not measuring results: It is important for law firms to track and analyze the results of their digital marketing efforts. Installing and tracking your performance via Google Analytics is good for a start.
Do You Need to Hire a Law Firm Digital Marketing Agency?
If you're already getting more leads than you can handle, you probably don't need to hire an agency. But if you want to grow your practice quickly a holistic team and skillset offered by a professional agency can help. Hiring a dedicated digital marketing service can accelerate your results.
Want a professional digital marketing company to handle your digital marketing? Contact us today.
Analyze The Results of Your Digital Marketing Strategies and Iterate Them
When you're running different law firm digital marketing projects and getting results, it can be confusing to track which online marketing campaigns delivered which results.
A vital part of law firm digital marketing strategies is tracking, measuring, and analyzing your internet marketing efforts. You can use Google Analytics to check your website statistics, Ahrefs to see how your SEO is doing, and Hootsuite to track your social media analytics.
Here's How We Do Digital Marketing for Law Firms
1. Discovery Call
We'll discuss your internet marketing goals and requirements to determine our fit.
2. Legal Marketing Audit
If we're a fit, we offer a free consultation. We analyze your current marketing efforts and identify growth opportunities.
3. A Custom Digital Marketing Strategy
After a goal alignment call, we'll share some online marketing packages with their timelines and costs.
4. Onboarding and Scaling Your Online Presence
Once we set up your account, our team executes your marketing campaign in 90-day sprints.
5. Ongoing Reporting and Analysis
Your account manager regularly shares updates on your campaign, gets your feedback, and adjusts the strategy as needed.
Want to Grow Your Law Firm
With Us?
Then contact us by clicking on the button below. We conduct a free audit for attorneys we have a mutual fit with.