Orthodontist Digital Marketing Agency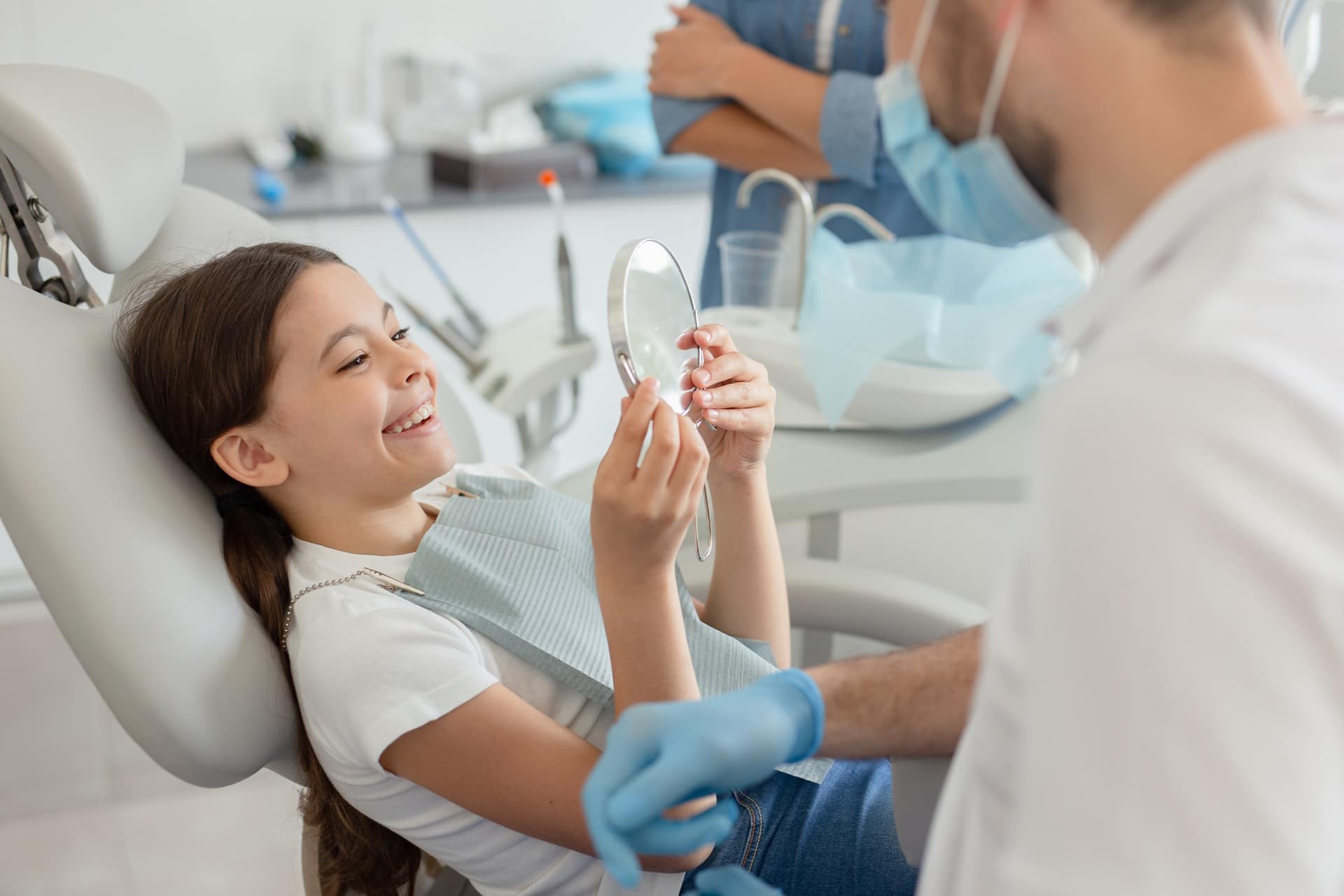 Over the course of recent years the orthodontics industry has seen a change in terms of marketing. The lines between regular dentists and orthodontists is blurred to the general public, meaning that it is more important than ever for you to make sure that your practice's specialties are outlined and presented. More and more people are going to regular dentists for services that orthodontists specialize in. In order to protect your practice, you will need to optimize your ability to appear in search engine results.
Orthodontics is a competitive field, relying on a strong local presence to bring in business. Increasing local presence is possible to do in several ways, but none are more prevalent than the rapidly growing platforms of the digital media age. Any business that ignores the benefits of digital marketing risks being left behind other businesses that choose to take the opportunities offered. To go far in the field of orthodontic marketing you will need to understand the options available to you.
Orthodontist Digital Marketing Trends
SEO
SEO, or search engine optimization, is the strategy of placing relevant keywords within your website content to be more easily found by a search engine. The keywords are effectively added you are given a better chance at being spotted by someone searching for your field of work. The result of effective keyword placement being that they give you a wider, more diverse patient base.
To fully optimize your SEO you must take into account all the necessary factors. Content, structure, and profiles are taken into account for your SEO ranking. Ease of navigation is necessary as well so that patients are more easily able find what it was they were looking for. By utilizing keywords fully, you are able to spread the word of your practice via search engine or social media.
Social Media
Social media has quickly grown to become an entrenched staple in modern day culture. Website after website is made to better erase the distance between people and the opportunities surrounding them. Social media also creates important opportunities for any orthodontic marketing campaign. Studies show just how ingrained social websites have become in online culture.
Of adult internet users 72% use Facebook, 28% use instagram, and 25% use LinkedIn. (Pew Research Center, 2015)

Within the last two years traffic has increased 57% for Facebook and 21% for LinkedIn. (Hubspot, 2016)

92% of marketers consider social media important. (Social Media Examiner, 2015)

More than 50% of marketers report improved sales after two years of social media use. (Social Media Examiner, 2015)

90% of marketers say that social media increases exposure to their business. (Social Media Examiner, 2015)
Social Media Sales
Social media is heavily ingrained in the lives of most people who use the internet, which opens up a plethora of new business opportunities. Commerce online is nothing new, websites like eBay exist by the hundreds, and you could be among the sites that benefit from such a marketing strategy. Your catalog of products will be advertised more easily, and thus sold to any interested party who is able to see the sale. With the social media phenomenon being so widespread, why not benefit yourself?
Mobile Sites
Mobility has become a key word in the new digital age. How accessible your site is on the go corresponds to how willing people will be to visit it. Without proper structure and speedy access you will see a loss in business. The digital media platforms you will need to access in order to have a successful orthodontic marketing campaign usually have mobile access as a requisite.
30% of all U. S commerce is mobile. (Internet Retailer, 2015)

There are 2.6 billion smartphone users globally, with a projected 6.1 billion users by 2020. (TechCrunch, 2015)

82% of people with smartphones say that they use their phones to make sure about their purchases. (Google, 2016)

34% of online retail sales now happen on mobile devices. (Google, 2016)
Online Presence
Local presence relied heavily on online presence, and what people say. Just as word of mouth is capable of making or breaking a business, online reviews are able to do so as well. People are consulting their phones when making a purchase decision more than ever. In a field like orthodontic marketing it is vital to have an effective online presence to attest to your business's quality.
With enough reviews, a clear picture of your business and its quality can be made. By basing their opinions of the impression you have made online future patients are able to decide more easily whether or not to trust your practice. On average a patient will read up to 10 reviews, which means numbers are very much important. Relevance is necessary as well, and is achieved through having newer, up to date reviews posted.
Expectations for Orthodontist ROI
Return on Investment, or ROI, is a common profitability ratio for business practices. Calculating ROI consists of dividing the net profit of a venture by the end net worth. The success of a marketing campaign depends on the ROI results, which show just how well the campaign went. With realistic goals tempered by our marketing and SEO strategies your ROI will reach optimum levels.
The Timespan of an Orthodontist Marketing Campaign
Making sure your practice's best traits are put forward takes time. There is no point to a marketing campaign if the results come out rushed, and ROI is dependent on quality results. The time needed for a marketing campaign depends of different factors like: Former SEO work, content, website condition and age. The factors available are taken into account to make sure that your marketing campaign balance quality and speed correctly.
Local SEO for your Orthodontist Marketing Campaign
Orthodontics is a community based business, requiring local ties in order to effectively be managed. By structuring your orthodontic marketing campaign correctly you are able to better face the problems a local business like yours will face. Competition is a natural problem, the first office seen is usually the first picked, and requires SEO to better attract potential customers. By increasing your SEO, you will be able to see an effective change in your site's hit numbers with a rise in ranking.
On The Map Marketing is a company that works to increase your search engine ranking and see a more effective return on investment, or ROI. An orthodontist marketing campaign must have a specified location, which allows for local advertising to reach patients in the area and surrounding areas more easily. Online presence relies heavily on new information, to have people understand your business they must know that the information they are receiving is up-to-date. With trust and location secured, your revenue sees an increase as your services become sought out.
Digital Marketing Platforms Guaranteed to Increase Revenue for Orthodontist Offices
Online presence is not only an effective way to receive customers, it is becoming the foremost way to do so. On The Map Marketing works in the field of improving your online presence on the many digital platforms available. But your website takes the first priority in how you will receive and communicate with potential patients. We work with you to create an online page that fits your needs and the needs of your customer base.
Why Your Orthodontist Business Would Attract More Patients Using Digital Marketing
An orthodontist marketing campaign will see many benefits from use of digital media. Revenue is the result of having people view your site and consequently using your services. With effective enough SEO your exposure will be increased and the customers will be able to better find your business. Ranking for certain keywords' means a higher rank on your SEO, which means better chances to have the customers looking for an orthodontist in your area coming to you.
61% of marketers state that SEO improvement is a top priority. (HubSpot, 2017)

72% of customers who searched locally visited a nearby store. (WordStream, 2016)

30% of mobile searches related to a location. (Google, 2016)

28% of local searches resulted in a purchase. (Google, 2016)

25% of local searches lead to a visit to the business within a day. (Google, 2014)

78% of local searches on a mobile device resulted in offline purchases, (Search Engine Land, 2014)



What to Expect from an Orthodontist Marketing Campaign
Working with marketing is not an easy process, nor is it a simple one. Digital marketing is a constantly shifting field and is extremely competitive when it comes to local businesses. If you want your orthodontist marketing strategy to help your business stick out, then you will need to invest in your planning. By correctly planning you open up your business to receiving benefits that are vital to long term success.
The Infinite Audience

: With the way digital marketing is structured, it avoids the hindrances traditional marketing has faced for decades. You are free to market at your leisure and there is no need to fight for space or a slot of time. But marketing competition has moved unto fighting for attention. Your audience has become only as small as your ability to grab their notice.

Scalability

: As marketing has changed, so has business growth. Orthodontist marketing is no different from other businesses in this regard. As your practice grows, so does your methods of marketing right alongside. Ensuring exposure and marketing proportional marketing to the size and quality that your practice provides.

Raising Return on Investments

: Keeping your Return on Investments, or a ROI, efficient and managed is the crux of any good marketing campaign. The money you put in must be less than the money you take out or your campaign cannot reach the success you will need to expand. Becoming informed and planning is pivotal to a good ROI, and in ensuring the trend continues. 40% of marketers agree that proving their ROI is their biggest challenge (Hubspot,2017), so don't let it become a challenge for you.
Track Marketing Results for your Orthodontics Practice
There is little point in working on your Orthodontic marketing campaign if you cannot accurately gauge the results. Call tracking, form tracking, traffic reports and ranking reports all act as tools available for you to track business growth. By tracking the progress of our strategy for your orthodontist marketing campaign you will properly understand where you stood and where you then stand. On The Map Marketing helps you use these tools, providing the means to gauge how it is we help you and to what extent. Additional tools include:
Google Analytics

: A free tool installed to actively track website traffic. Google Analytics lets you measure your advertising ROI as well as track your Flash, video, and social networking sites and applications.

Sitemap

: A file that has all your web pages together so that search engines are able to understand your organization. It allows search engine crawlers to more effectively crawl your website.

Search Console

: A program that tracks the number of clicks your website receives. Using Search Console makes sure that Google can access your content, you control the content you want seen, and your website is maintained with minimized disruption to search performance.



How Our SEO Marketing Process Unlocks Your Orthodontist Business's Hidden Money Making Potential
Optimized digital marketing platforms bring in the patients, and along with them increased revenue. By increasing your search engine ranking, you will more easily achieve the number of hits your website needs in order to appropriately bring in the necessary clientele. By having the correct techniques applied, you can see an increase in revenue.
Orthodontist Business On-Site SEO
On-site, or on-page, SEO is the upgrade of individual web pages needed to raise rank and increase traffic. Increased SEO means better business, and affects all digital media platforms. A rise in ranks also means that your website will see increased visitation and more business. On The Map Marketing works to raise your rank and move your web pages up to the standards needed for higher ranking SEO results.
Customizing

: The ideal keywords, videos, pictures and articles are all placed to your website's needs. Keywords are placed to be picked up by search engine results. Visual content is made to attract further attention. As a mixture of visual content and written work act in conjunction to create memorable and attractive site pages.

Review

: Interest is a commodity, and it fades fast. Ensure your website loading speed and patient interest. Have an overview of your site and see the speed at which it loads. Not doing so risks that chance that slow processing speed ruining your chances with potential patients.
Orthodontist Business Off-Site SEO
Off-site, or off-page, SEO is how search engines view the reaction of outside perspectives to your site. Your rank is constantly under scrutiny, and your sites appearance helps handle that. Having your rank jeopardized by a search engine's review would be catastrophic. You must raise your rank and have your sites appearance up to the appropriate standards.
You are able to build your website from the ground up to have a more effective digital presence. A stronger digital presence is possible by having links organically added to the content of your site. The more connected your website is, the greater your rank becomes. The less connection you display, the less important you appear to search engines.

Directories heavily dictate the appearance of your site to others. Connection to higher quality directories is important to maintaining a better image. Any digital marketing platform used is better utilized with directory assistance. Appearance is important in attracting patients who could easily go searching somewhere else.

Customizing your site has clear and impactful consequences. Revenue increases with attraction, an attractive website brings in the revenue. By having specialized links to social media and informational sites the quality and accessibility of your site dramatically improves. On The Map Marketing works to ensure that your orthodontist marketing campaign includes a good variety connections to the wider web.
Improve Your Website's Marketing and Expand Your Orthodontist Business
Orthodontics is a competitive, local business practice. You will need to make sure that your practice has the local presence needed to maintain the revenue it needs to survive. On The Map Marketing works with you to maintain your ranking and receive the position you need to consider growth. Let us help you plan for a long term business strategy.