Roofing

Digital Marketing Agency

Become the first roofing company that prospective clients talk to in your locality and grow your roofing business!
You Can Be in the Company of These Premier Roofing Firms:
Here's How
We Work

With

Roofing Companies

:
Our step-by-step process to take your leads and conversions through the roof:
Get a custom roofing marketing audit
Once you contact us, we identify the top issues plaguing your roofing website and how our digital marketing services can help.
Sign a contract, and get ready to roll!
Depending on your roofing business growth goals, we'll craft an internet marketing strategy. Then your customer success manager (CSM) starts getting more interest for your roofing services.
Constant upgradation of your campaign
Marketing for roofers requires iteration. Your CSM keeps constant touch with you to understand the quality of your roofing leads. Their sole focus is helping you get more online traffic, leads, and dominate the local market.
10 Best Roofing Marketing Agencies
One of the greatest strategies you can do as a roofing business owner is to hire a digital marketing agency to achieve a specific goal. If you want significant results from your marketing campaigns, you need to get experts to help you create winning strategies.
In this article, you'll discover how hiring a roofing marketing agency is essential to your business's growth. You'll also get to know the top 10 roofing marketing agencies in the industry today.
Note: On The Map Marketing has helped many roofing companies achieve their marketing goals. One of our clients, Giron Roofing Services, achieved significant increase in leads, website traffic, and keyword ranking in just a matter of months with the help of our link building, SEO, and website redesign services.
Here are the 10 best roofing marketing agencies according to its online reputation, customer testimonials, and industry experience.
Year Founded: 2010
Headquarters Address: 200 SE 1st Street Miami, FL United States 33131
Digital Marketing Services Offered: SEO, Website Design, PPC, Content Marketing
Notable Clients: Big Al's Roofing, Giron Roofing, Indiana Metal
Social Media Links: Facebook, YouTube, LinkedIn
On The Map Marketing is a full-service digital marketing agency with experience in serving clients in the home services industry including roofers and plumbers. The agency combines experience with tailored strategy to provide marketing strategies like search engine optimization (SEO), pay-per-click (PPC) advertising, content writing, social media marketing, and website design.
Year Founded: 2018
Headquarters Address: 919 Lilac Dr N Suite E Golden Valley, MN 55422
Digital Marketing Services Offered: SEO, Website Design, PPC, Social Media Marketing
Notable Clients: Prominent Construction, Rojas Roofing, MHI Roofing
Social Media Links: Facebook, YouTube, LinkedIn, Twitter
Roofer Marketers is an online marketing company that has developed a Roofing Omnipresence Marketing System designed to help roofing contractors get more visibility, leads, and service calls. They provide website design, Google Ads, SEO, social media, and YouTube marketing services to clients in the roofing industry, ensuring that they achieve an online presence that grows their business.
Year Founded: 2015
Headquarters Address: 34 13th Ave NE Suite 104A, Minneapolis, MN 55413
Digital Marketing Services Offered: SEO, Website Design, PPC
Notable Clients: The Home Mag, Advantage Construction, Craftsman's Choice
Social Media Links: Facebook, YouTube, LinkedIn
Guerilla Contractor Marketing has helped roofing companies with lead generation, ad campaigns, and web design since 2015. While the agency has served various industries, they have significant experience with the home services industry including contractors like roofers, plumbers, electricians, and landscapers. Testimonials from past clients say the agency has helped them with SEO strategies and pay-per-click advertising that delivered positive results.
Year Founded: 2014
Headquarters Address: 9450 SW Gemini DR Beaverton, OR 97008
Digital Marketing Services Offered: Branding, SEO, Website Design, Lead Generation, Google My Business
Notable Clients: Revived Exteriors, Redemptive Roofing, Center Point Renovations, J.N. Davis Roofing
Social Media Links: Facebook, YouTube
Roofer Elite is a notable marketing agency with a focus in generating residential and commercial roofing leads to business owners. They offer custom designs for a roofing website, SEO, branding, lead generation, and Google My Business optimization. Based in Oregon, the agency has served many clients in the roofing industry with digital marketing strategies that fit their brand.
Year Founded: 2016
Headquarters Address: 500 W Harbor Dr UNIT 303, San Diego, CA
Digital Marketing Services Offered: Digital Strategy, Branding, Website Design, SEO, PPC, Email Marketing
Notable Clients: Ascent Roofing, National Home Loans, FarmFreshMeals, Hoffman & Forde
Social Media Links: Facebook, YouTube, LinkedIn
San Diego-based digital marketing agency Wise Digital Partners have years of experience working with roofing clients. They provide branding, web design, SEO, paid ads, and email marketing and use NEST™, an advanced proprietary website platform, to build custom websites for roofing clients. According to testimonials, the agency delivers great results with knowledgeable marketing experts and years of experience in the industry.
Year Founded: 2013
Headquarters Address: 1207 Breeze Way, San Antonio, Texas, 78006
Digital Marketing Services Offered: SEO, Content Marketing, Website Design, Lead Generation
Notable Clients: Hunter Land Clearing, Dan's Garage Door Service, San Antonio Math Tutoring
Social Media Links: Facebook, Twitter, LinkedIn
CinchLocal is an internet marketing agency for roofers created by entrepreneur Cary Byrd in 2013. Based in San Antonio, CinchLocal has gained popularity with local clients in the home services industry. The agency offers website design, SEO, specifically Local SEO. In its website the agency talks about using a repeatable strategy to get a steady stream of high-quality leads and boost conversion rate, which is backed by positive client reviews and industry recognition.
Year Founded: 2009
Headquarters Address: 4452 Park Blvd, Suite 303, San Diego, CA 92116
Digital Marketing Services Offered: SEO, Website Design, Local SEO
Notable Clients: Executive Exteriors, Kellner Roofing Jake's Roofing & Coatings, Northeast Roofing
Social Media Links: Facebook
Founded by a veteran and former roofing contractor, Visible Roofer has developed specific marketing strategies that work for roofing businesses. They provide SEO, website design, and Local SEO. The agency only works with one roofing client in every city to ensure exclusive homeowner leads. They offer a no-contract working arrangement and only a month-to-month service.
Year Founded: 2013
Headquarters Address: 5917 Lovell Ave Ste B, Fort Worth, TX 76107
Digital Marketing Services Offered: SEO, Website Design, PPC, Content Marketing, Reputation Management
Notable Clients: Apex Commercial Roofing, Appelhanz Roofing, Colony Roofers, Dr. Roof
Social Media Links: Facebook, YouTube, LinkedIn
Roofing Webmasters is a Texas-based digital marketing agency exclusively serving roofers. Its founder, Nolen Walker, founded the agency to help roofers create brand awareness, online presence, and get return on investment in their marketing efforts. The agency has a diverse marketing team of SEO specialists, PPC experts, and web designers to help roofing clients achieve their business goals.
Year Founded: 2004
Headquarters Address: 411 Lake St, Suite B Shreveport, LA, 71101
Digital Marketing Services Offered: SEO, Website Development, PPC, Content Writing, Video Advertising, Remarketing, Conversion Rate Optimization
Notable Clients: CBS Collision, Louisiana Crawfish, Shreveport Eye Specialists
Social Media Links: Facebook, YouTube, LinkedIn
Digital Logic is a full-service, data-driven marketing agency that works with several industries including roofing. The agency offers a tailored marketing strategy for roofing clients, starting with Local Services Ads, SEO, creating roofing service landing pages, and optimizing roofing websites. Digital Logic has been helping businesses attract new customers online since 2004 and has a proven track record of happy clients.
Year Founded: 2008
Headquarters Address: 770 N Halsted Street, Suite 106 Chicago, IL 60642
Digital Marketing Services Offered: SEO, Website Development, PPC, Content Marketing
Notable Clients: Marmot, Apex Windows, Unipipe, Oahu Pro Painters
Social Media Links: Facebook, YouTube, LinkedIn
Comrade Digital Marketing is a multi-location agency that works with many industries including home improvement businesses like roofing. The agency delivers online visibility for their clients with optimized websites that convert, as well as SEO, PPC, and content marketing campaigns to reach a roofing company's target audience and attract potential customers.
Parting Tips on Choosing a Roofing Marketing Agency!
Finding the best roofing marketing strategy for your business is not as complicated or hard as you might expect. Today, there are many agencies and consultants that offer comprehensive services for roofers.
How Not To Choose The Wrong Roofing Marketing Agency
It can be difficult to recover from choosing an agency that fails to deliver any significant results. Here are some mistakes to avoid when hiring a roofing agency:
No actual proof
If you don't see proof of the agency's work, then it might be possible that they don't have actual experience for what you want to do with your roofing marketing.
Questionable policies
A marketing agency should be a partner to help you grow your business. Any policy that restricts you from continuing your marketing campaigns after you work with them is not an ideal arrangement. If you encounter rules or policies that forbid you from, say, running your website, it is not beneficial for your company in the long-term.
No online reviews
If an agency has done wonderful work for hundreds of clients, then it should show in its online reputation. A Google search for the agency should ideally have online reviews from multiple customers. If there's none, then it's best to pass on that agency.
No connection
If you feel no connection with the agency's representative when making a query, or even when reading their website, then it might be a sign that the agency does not fit your vision.
How To Find The Best Roofing Marketing Company
So what do you look for in a roofing marketing agency? Here are some factors that might help you decide on choosing the best agency for you.
Industry expertise and experience
It's best to choose a company that has worked with several roofing businesses before. Chances are they have mastered their marketing strategies to a tee, which would be the best scenario for you as a new client.
Integrity
Choose an agency that values integrity, transparency, and best business practices. This will ensure you're going to work with good people who are sincere in helping your business succeed.
Impressive results
You want to work with an agency who can deliver a target goal, be it ranking on page one of Google, or getting a number of qualified leads per month. Take a look at a potential agency's case studies and see if they are able to deliver results that you would like to see in your own marketing campaigns.
On The Map Marketing has worked with roofing businesses over the years, with concrete proof of highly profitable marketing strategies that worked for each client.
Get in touch with us today to get started with your specialized roofing marketing plan.
A Note From Our CEO,
Kristaps Brencans
Our agency started a decade ago and has witnessed the digital marketing landscape evolve tremendously. Adapting and learning from every algorithmic update, we have driven results for roofers across the most competitive roofing markets.
Get a taste of our education-based consulting approach and transparent project management by contacting us. If we find a mutual fit, our team will conduct a free roofing marketing audit for you.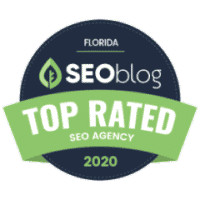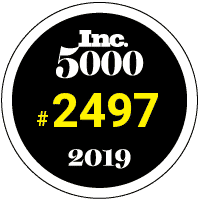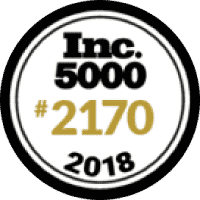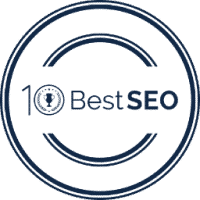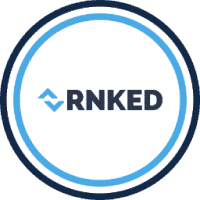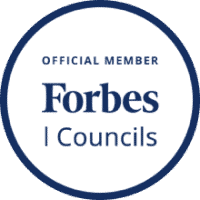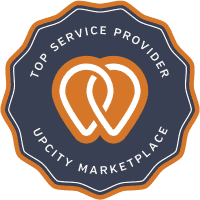 What our
clients

have to say…

"…I was throwing away money and not getting any leads. On The Map stepped in, created a new eye-catching fast loading site that surpasses my expectations daily and have gotten very good feedback from customers as well as hits for roof requests via the site…"

"…Thanks to OTM our company has not only improved significantly in terms of online dominance and exposure but we have literally doubled our profits in as little as 1 year! Thanks for all the hard work! It has been an amazing journey so far and will be for many years to come…"
Vadim Kovalevich
Home Care Contractors Owner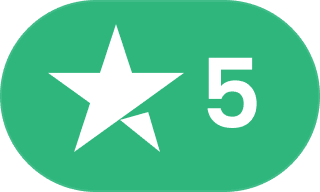 Get a Custom Marketing
Audit
Ready to work with a roofing marketing company focused on getting results from online marketing? Contact us for a free audit of how we can scale your roofing services!
Would you prefer to talk
to someone in person?
Write us and we will get back
to you as soon as possible