10 Best Miami SEO Agencies in 2023
Looking for the best SEO agency in Miami? Below, I'll help you with your search and highlight Miami SEO agencies that have helped their clients get great online visibility and build. a solid reputation. Later, I'll also share tips for running successful SEO campaigns in Miami, and how they can help you achieve your lawyer marketing goals. Let's get started.
Top SEO Agencies in Miami to Hire For Your Campaign
Here are the top 10 agencies in Miami based on their online profiles and customer feedback. These Miami, Florida SEO agencies have an established client base and verified ratings in Clutch.co.
Year Founded: 2010
Headquarters Address: 200 SE 1st Street Miami, FL United States 33131
Industries They Specialize In: Law Firms and Home Service Businesses
On The Map Marketing is a full-service digital marketing agency offering SEO, web design, content marketing, and pay-per-click (PPC) advertising. We specialize in helping law firms rank for competitive keywords including personal injury and criminal defense.
We use time-tested methods in all our SEO processes, including strategic keyword research, thoughtful content creation, result-driven link building, attracting local audiences with local SEO, and using technical and on-page SEO that's focused on targeting high-quality leads.
We take pride in our excellent project management and transparency in reporting, with dedicated account managers that help you make important business decisions to ensure the success of your campaigns.
Year Founded: 2020
Headquarters Address: 66 W Flagler St, Miami FL, United States 33130
Industries They Specialize In: Legal, Finance, Health Care, Construction
SEOFly is a dedicated search engine optimization agency helping businesses from law firms to dental clinics achieve online visibility with their SEO services. Reviews show that SEOFly's SEO experts successfully increased clients' rankings in Google using high-priority keywords. Clients also talk about the agency's responsiveness and being able to provide quality service within the client's budget.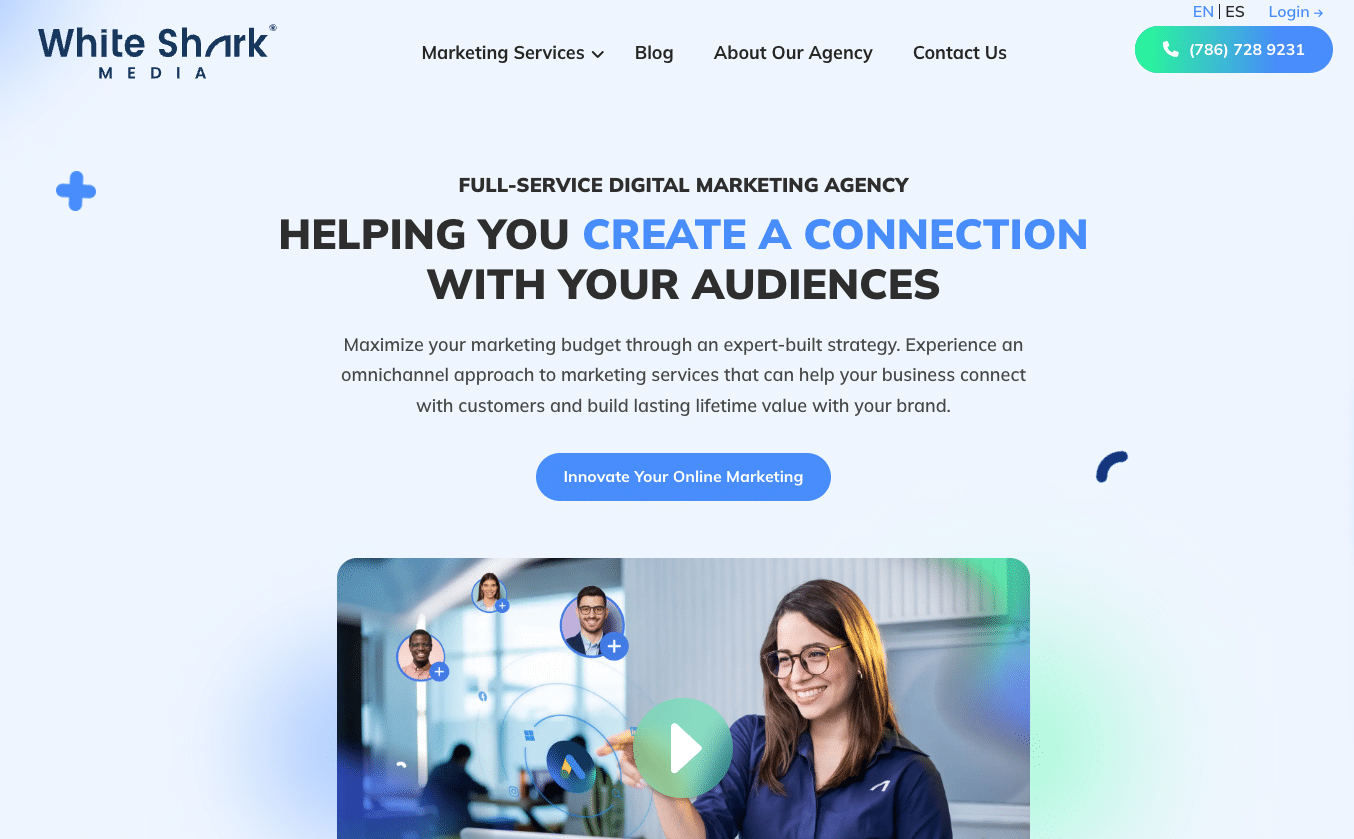 Year Founded: 2011
Headquarters Address: 120 SW 8th St. Suite 113 Miami, FL, United States 33130
Industries They Specialize In: Real Estate, Legal, Retail, Medical
White Shark Media is not just an SEO agency but also offers paid advertising and content creation services including video production. This Miami-based agency is highly regarded for its top-tier customer service and for delivering effective SEO strategies that help clients achieve their business goals including driving organic traffic to their website.
Year Founded: 2017
Headquarters Address: 66 W Flagler St. Miami, FL, United States 33130
Industries They Specialize In: eCommerce, Medical, Retail, Consumer Products & Services
Wegacha is a Miami-based SEO agency that focuses on providing growth for any business with a collaborative approach. In addition to SEO, they also offer other internet marketing services like website design, pay-per-click, branding, and reputation management. Wegacha's positive feedback includes professionalism, timeliness, open communication, and being able to deliver the desired results.
Year Founded: 2017
Headquarters Address: 78 SW 7th St, Miami, FL 33130
Industries They Specialize In: Healthcare, B2B, Fintech, Cryptocurrency
No Good is an established digital marketing agency in Miami that offers SEO services to businesses of all sizes. They've worked with global brands like ByteDance, Nike, and Citi, and is a verified agency by the TechCrunch community. Although founded in New York, No Good has an office in Miami, FL, and West Hollywood, CA.
Year Founded: 2013
Headquarters Address: 14 NE 1st Ave, Suite 1401, Miami, FL United States 33132
Industries They Specialize In: Entertainment, Government, Finance, Hospitality & Leisure, Information Technology
Outsmart Labs is a progressive digital marketing agency in Miami offering SEO, influencer marketing, branding, social media marketing, and content marketing. Their clients include Luis Vuitton, Hilton Resorts, Corsair, and Miami Design District. In reviews, this Miami SEO agency is said to deliver personalized customer service, keeping it fun yet professional. The agency was also credited for reaching clients' marketing goals, from increasing sales to bringing high-quality leads.
Year Founded: 2015
Headquarters Address: 150 SE 2nd Ave Suite 1411 Miami, FL 33131
Industries They Specialize In: Hospitality & Leisure, Retail, eCommerce, Consumer Products & Services
Alphametic provides comprehensive SEO services including keyword research, backlinks, technical SEO, and content strategy. The agency has a great track record of successful SEO campaigns, which clients attributed to having a knowledgeable and experienced team. Most reviews also acknowledged the seamless project management process and their ability to go above and beyond expectations.
Year Founded: 2009
Headquarters Address: 150 SE 2nd Ave Suite 1411 Miami, FL 33131
Industries They Specialize In: Consumer Products & Services, Education, Hospitality & Leisure, Legal
Pacific54 is a boutique online marketing agency that offers SEO solutions to businesses in any industry and of all sizes. The agency also offers other marketing services like branding and paid advertising. Former clients of this Miami-based agency praised them for their adaptability and timeliness, which helped the client get the desired result. Other clients liked the way the agency has a structured and streamlined process and that they are honest in setting expectations.
Year Founded: 2014
Headquarters Address: 31 NE 17th St Miami, FL 33131
Industries They Specialize In: Consumer Products & Services, Education, Legal, Medical, Home Services
Rizen helps brands and businesses achieve any marketing goal with their years of expertise and the ability to adapt to the constantly changing algorithms of search engines. The agency lays out their marketing strategy on their website, saying that they test each strategy and see what the audience responds to. Their former clients rate them high for achieving great results (conversions), timeliness, responsiveness, and attention to detail.
Year Founded: 2001
Headquarters Address: 620 NE 126 Street North Miami, Florida 33161
Industries They Specialize In: eCommerce, Automotive, Business Services, Hospitality & Leisure, Legal
Optfirst has been helping businesses with their SEO strategy since 2001, so the agency has established a long list of accomplishments in terms of running campaigns. Today, Optfirst is a full-service digital marketing agency in Miami, with SEO as one of its service offerings. The agency stays ahead of marketing trends, making sure to adapt and apply new concepts and strategies to provide innovative solutions to their clients.
How to Choose the Best SEO Agency in Miami
Selecting the best SEO company for your business involves considering a few factors that can greatly affect your decision. Here are some of them:
Budget
Your ideal SEO agency should be a good fit for your budget, especially if you have a small business. SEO agency charges vary depending on their pricing model, tenure, track record, and your company's current SEO performance. Before choosing an SEO company, be sure to sit down and talk about the cost so you know whether or not the agency fits your budget allocation.
Experience and Specialization
A great way to choose a suitable SEO agency is to look at its previous clients. Agencies that have worked with businesses similar to yours have the relevant experience to help you meet your goals.
Your Marketing Goals
The best SEO agency should understand your marketing goal and present a plan on how they can help you reach it. Whether you want to be on the first page of Google or boost your conversion rate, the agency should have the expertise and experience to deliver the best strategy that gets you results.
Location
Location is an important factor if you want to personally meet with people from the SEO agency. In this article, for instance, we talk about SEO companies in Miami because it's for business owners who want to find an agency near them. If you have a local business, you'll want an agency that is familiar with your city and the areas around it.
On The Map Marketing Provides Holistic Miami SEO Services
If you want to rank on search engine results and put your business in front of your target audience, you need an SEO agency with years of experience and time-tested strategies.
Our SEO services include:
Keyword Research
Local SEO
Link Building
Technical SEO
Google Business Profile optimization
Content optimization/marketing
On The Map has developed winning SEO campaigns over the years, with its dedication to providing businesses with the best possible marketing strategy and implementation.
Carefully Chosen Keywords to Get You in Front of Ideal Prospects
Our Miami SEO experts ensure that your campaigns utilize relevant and high-converting keywords. These are keywords that are generally low competition, high search, and with high buying intent. In this way, you get an online presence that results in quality leads and traffic.
Local SEO to Dominate Miami Map Searches
We use local SEO to put your business on the map, specifically Google Maps, for potential customers in your location. By optimizing your Google Business Profile and making sure you are on strategic business directories, people in your area can easily find your business and get in touch with you (or visit your office).
Links That You'll Be Proud Of Showing Off
Part of our SEO efforts is building high-quality backlinks from reputable websites within your industry. With legitimate and proven techniques, we'll ensure your website gets links from recognized experts in your niche, allowing you to expand your online presence while winning over your audience's trust.
Optimized Content That Ranks You on The First Page
Over the years, we have helped countless businesses boost their search engine rankings and appear on the first page of Google. Our experienced team of SEO consultants provides strategic SEO campaigns that are sure to bring your SEO performance to the next level.
Robust Technical SEO that Keeps The Bots Happy
From sitemaps, checking duplicate content, increasing site speed, and revamping your core web vital scores, we know how to do technical SEO rig-*ht. We delve into the technical problems of your website so you don't have to, making sure your visitors have an easy time navigating your site.
We've Delivered Stellar Results For Our Miami SEO Clients
We love seeing our clients succeed. In the instance of personal injury law firm, Fasig Brooks, our search engine marketing strategies were able to help the firm increase their website users by 152% in a span of two years.
The firm's indexed keywords grew from 1174 in January 202 to 6179 by the end of January 2022.
The firm also had a 46.06% jump in leads from 202 to 2021.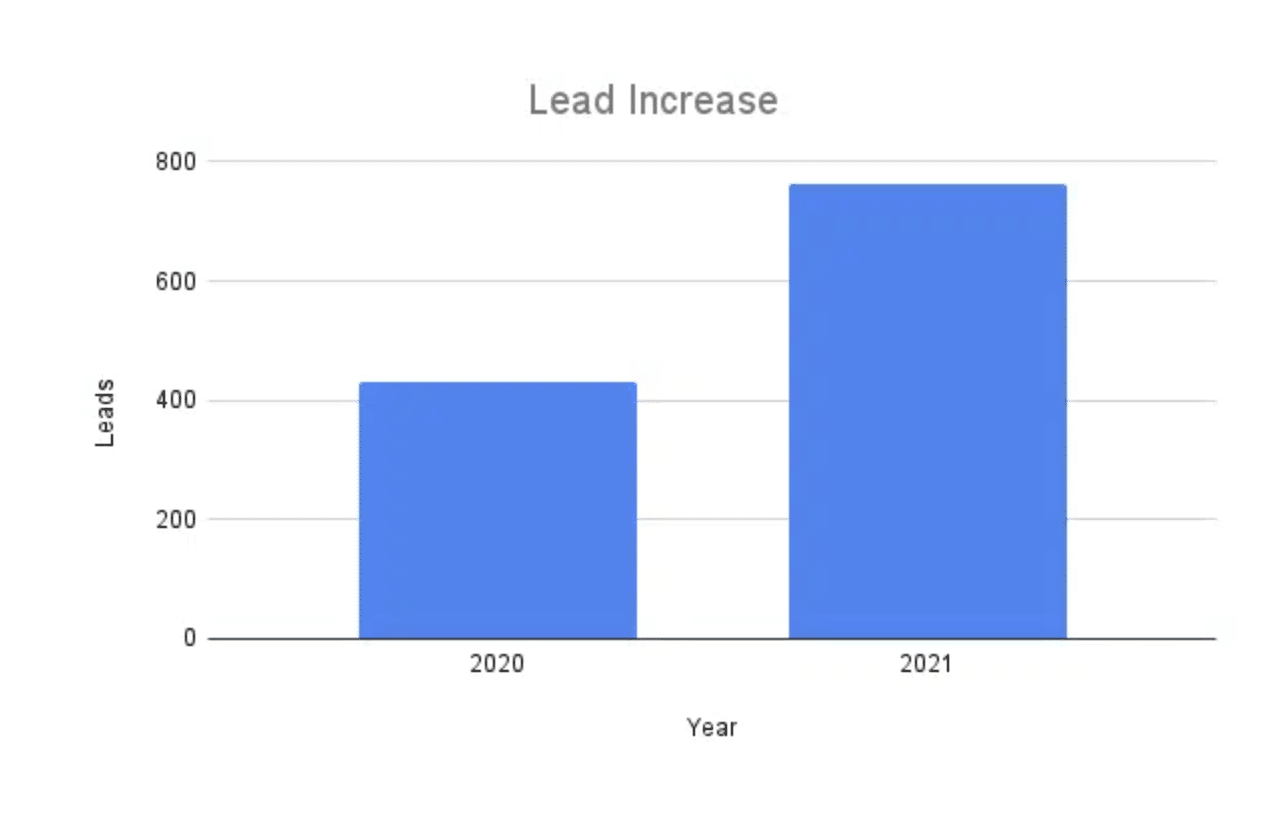 Hire the Best Miami SEO Agency for Your Business
If you want to invest in the best Miami SEO agency, consider working with us. We've worked with hundreds of companies and have helped them grow their clientele and revenue with the methods we have built and refined over the years. We are adaptive and we listen to our client's needs to ensure our strategies are aligned with their vision.
Get your SEO campaign started – contact us today.