New York SEO Agency
Dominate the New York Market With
SEO Services That Deliver!
Our results speak for themselves. Our New York SEO clients have RANKED Position 1 for some of their most competitive terms. We can do the same for your business! Contact our New York SEO agency today to get started on a top SEO campaign today.
Dominate the New York Market With
SEO Services That Deliver!

Our results speak for themselves. Here are some of our New York SEO Agency Clients which we have RANKED Position 1 for some of their most competitive Phrases! We can do the same for your business!

Racial Discrimination Lawyers

Prenup Lawyer

New York Medicaid Fraud

How We Help Your Business?

Our SEO Experts will Fully Analyze your Website

Before we begin to focus on driving traffic to your site, we first need to make sure that your website is ready to handle this increase. Our New York SEO agency experts will analyze your site to identify the necessary optimizations (discussed below), and will also get a sense of how your website stacks up to your competitors, as well as whether or not it provides the information and services that your target audience desires. Once we have established a clear baseline of where your website stands when compared to the rest of your industry, we will be able to use these benchmarks to build on.

Our New York digital marketing services go beyond simply providing our customers with high-quality content and targeted keywords (of which you will get both!), and also make sure that every detail is in place so that we can maximize your marketing budget and get you the traffic and conversions that your business needs.

Keyword Research for SEO done by our Specialists

Keywords make up the foundation of a search query because they are simple indications of the actual content or information that the searcher is looking for. If you are a business owner in New York who is trying to reach customers through their Google searches, it is absolutely essential that you understand their online behaviors, starting with the keywords that they use in order to find services like yours. If you make the best waffles in New York City, then it makes sense that people searching for "best waffle NY" should be able to find your site. But what about people who are searching for "fancy breakfast in Midtown" or "Belgian waffles in Flatiron?"

In addition to structure and grammar, Google is especially looking to make sure that your web pages have the keywords and queries that your users are typing into the search bar. While some keywords may be obvious based on your industry, there are a few issues: obvious keywords have a lot of competition, obvious keywords might deliver traffic with a lower conversion rate, or your ideal audience may be using keywords and queries that you do not immediately assume to be useful.

Choosing the right keywords to incorporate into your New York SEO strategy starts with extensive research into your market, your competitors, and the traffic habits of your ideal customer. From there, we will begin to develop both short-tail and long-tail keywords designed to bring high-value traffic to your site.

On-Site Optimizations

Your website is the way you speak to the world, and how you show prospective customers that you are the right choice for them. There are many different factors that go into a well-functioning website, and we will go through all of them to make sure that our New York SEO efforts are not in vain. Working with a New York SEO company for your content is one thing, but we are here to give you a full overhaul and ensure that you are able to leverage all of your new traffic as effectively as possible.

SEO Optimized for User Experience

Good UX design often goes overlooked, but bad UX design is the first thing that a user notices when visiting a website. If your page is not intuitive to a new visitor, and they feel that it is too much work to identify the correct actions to get the outcome they need, then they will back out and visit the next search result in a hurry. If you have the best content in the world, but your website is confusing or frustrating to deal with, then Google will quickly recognize that users do not stay on your site, and will start to rank you lower.

Sales Funnels

In addition to chasing users away with bad UX design, you may also have users that are unable to find how to convert on your page, meaning that they are unable to give you their business even if they are highly motivated. Good UX creates clear and navigable funnels that users can follow in order to reach the final action they hope for, whether that is to buy something on your site, sign up for your mailing list, and anything else that you have as a goal. When you're perusing SEO companies in New York make certain that the one you chooses has a firm grasp of UX in internet marketing.

Quality Score

Your website's quality score is another important factor that will need to be a central focus in your New York SEO plan. The actual factors that go into how Google assigns a quality score, like much of Google's requirements and expectations, are somewhat unclear (Google does not disclose their standards—it takes a New York SEO expert to continually update their practices and strategies). However, thinks like the speed your site loads with, the ease of navigability, and your bounce rate all inform this number.

A lower quality score will cause Google to suppress your page on their search results page, which can be detrimental to your traffic. When you are working with On The Map Marketing, our New York SEO consultants will do a comprehensive audit of your site in order to identify any possible issues that could be counterproductive to your New York SEO rankings and provide you with the resources to correct these problems.

Niche-Specific Link Building Outreach

A good website is one that encourages interconnectivity across the internet, meaning that your site should have outbound links that lead to other reputable sites that your visitors may choose to engage with. This does not mean that you need to, or should, link to your competitors, but providing sources for statistics, research by educational institutes or other information to augment your own content is a great indication that you care about the quality of your site.

In addition to outbound links, Google likes to see that there are many "backlinks" for a website, meaning that there are other reputable websites that direct traffic back to you. This is another easy way for the bots to assume that you are an upstanding contributor to your industry and that other companies rely on you for information and guidance.

Fully Optimized Custom Content for your Business: Content is King!

At the heart of a successful New York SEO strategy is the actual content that you are putting out onto the internet. Overall, you must be able to provide useful, accurate, and high-quality content to your target audience. When a user visits your site, they expect that they will have access to the information they are looking for, both to provide them with the answers to their question, but also to confirm that you are a reliable and trustworthy business to work with. If someone is looking for a plumber in New York and they visit a site full of information about electrical work, they will understandably be confused, and likely leave to find a different site. In the same vein, a plumbing site full of spelling errors and incorrect information gives a user an idea of the work they can expect if they hire your service: unreliable and sketchy.

Google's bots will crawl through a website looking for things like spelling and grammar errors, poorly formatted pages without headers, subheaders, and tags, and will flag each of these issues as a reason to drop your ranking. The in-house content writers that our New York SEO firm uses are experts in researching, writing, and formatting your website in a way that is simple for users and appealing for Google crawlers at the same time.

Customized Reporting made just for you!

Digital marketing has many benefits, and one significant benefit is the fact that you can generate extensive data for nearly every metric possible. However, this type of access to data means that someone who is not familiar with New York SEO may be focusing on the wrong metrics for success. We will work with you to understand exactly what type of data is the most meaningful for your business and provide you with customized reporting that gives you an accurate and complete look into the work that we are doing for you.

One of the major benefits of working with a New York SEO company is that you have access to a team of experts in a range of focuses, including SEO analytics, App tracking and reporting. With our robust data tracking capabilities (and a highly-intuitive reporting system so that you can understand what you are looking at), we can make rapid adjustments to your New York SEO campaign in order to maximize the effectiveness and provide you with the traffic you expect and deserve.

Why Choose our New York SEO Services?

SEO Experts With Over 10 Years In the Industry!

If you are looking for a New York SEO expert, why not take advantage of the fact that we are a whole company of SEO experts? We have been helping customers get the SEO traffic that they deserve for over a decade, and our team is made up of many people with more experience on their own. Trusting a major job to a single SEO contractor in New York may work out fine, but if you are looking for a one-stop SEO company to take on every single step of your project, contact On The Map, Inc immediately.

All Work Done In-House

One of the most important benefits of working with On The Map Marketing as your New York SEO company is that we pride ourselves in keeping all work in-house. This means that every single piece of work that goes into your SEO campaign is done by someone who is accountable to your needs, trusted by our company and a valued member of our SEO team. Many other companies may outsource a lot of the individual tasks or areas of focus for your project, which can result in miscommunications and a general lack of accountability that we work hard to avoid.

Tracked Data

Tracking data is an essential piece of a comprehensive SEO strategy and something that our New York SEO experts will be able to walk you through as we measure the performance of our campaigns. We work hard to focus on the important pieces of data and avoid "vanity metrics" that many contractors may like to point to when showing their progress. Hiring an New York SEO firm means that you mean business, and we are here to drive the results that you expect so that you can start reaching more customers and getting better engagement with your digital traffic.

Consistent Results!

When a user searches for a query and does not engage with an ad, the top rank has 42% of the traffic, while the second position drops to 11%, and the third down to 8%. This shocking drop in traffic should give you a great idea of why it is so important to rank high, and why the first position in organic rankings is the absolute best place for your website to be in the Google and Bing search results.

The remaining results on the front page experience even more of an aggressive decline in engagement, but if your site is on the second page or beyond, your likelihood of getting reliable and productive traffic to your site is extremely low. Getting to the first page is important, but ranking high on the first page is equally important. If you are putting resources into your local SEO strategy and you are not a top performer for your target keywords and queries, you will not be getting the conversions you need in order to give you a reasonable ROI.

When you choose On The Map Marketing as your New York SEO firm, you can be confident that we are results-driven and data-focused every step of the way. Because you will be able to take advantage of our custom reporting and our data tracking expertise, you will be able to know exactly how we are performing at any given time.

New York SEO Experts

Digital marketing is a broad, nebulous, and oftentimes overwhelming term that covers a wide range of topics, mediums, and tactics. As a business owner in New York, it is entirely understandable that you want to make sure that you diversify your marketing efforts to reach the widest range of target consumers as possible, while also making sure that you are getting the proper return on your investment. A marketing budget that is spent with little positive return is not a marketing budget well-spent, but through a combination of expertise, consistency, and research, you can make sure that you are getting the results that you deserve.

Search engine optimization is one very popular type of digital marketing, but the term can be confusing for the uninitiated. Additionally, once you understand the basics of an New York SEO marketing strategy, you may quickly determine that the tasks are too overwhelming to take on by yourself. An effective SEO strategy requires extensive initial planning, ongoing benchmarking and data analysis, and continuous updating to ensure that you are able to retain your position.

Why SEO?

If SEO is so much work, why bother with it? In this article, we will explain many of the benefits that you will experience as a business owner in New York when you engage in a well-executed New York SEO plan. The team at On The Map Marketing has been delivering exceptional results for over a decade in the SEO industry, to a wide range of clients in many different industries and goals. Our secret to success lies with our unique and custom approach to each client, which is based on a data-driven planning phase, implementation, and upkeep performed by experts in their respective fields, and a strong focus on customer satisfaction.

There are many different ways that a business can reach their clients like pay per click (PPC) advertising, social media, print ads, and more. There are benefits and drawbacks to each of these marketing channels, and when they are part of a comprehensive and holistic marketing approach they can support each other and ultimately provide you with a consistent and motivated stream of potential customers.

Search engine optimization is an important aspect of a holistic marketing plan, and for good reason. According to research, 85% of search engine users will avoid clicking paid ads, and 75% of searchers will never click past the first or second organic result. These two findings alone provide a compelling argument for engaging with a strong New York SEO strategy, but there are many different details that need to be right in order to have a working strategy that brings the right clients to your website. Finding the right SEO company in New York is one of the best steps for you to take to ensure that all of these details are covered.

Contact Us Today

The sooner you contact the team at On The Map Marketing to inquire about your New York SEO needs, the sooner we will be able to discuss your needs and goals, develop a general idea of the work to do, and provide you with a quote for these services. You are an expert in your industry, and you deserve to get qualified and engaged traffic to your website so that you can provide search engine users with the services and products that they are looking for. With the help of our New York SEO Experts, you can get started towards capitalizing on that valuable traffic today.

Contact us and find out why On The Map Marketing stands out among all New York SEO agencies.

New York SEO FAQ's

Is New York SEO affordable for your business?

Search engine optimization is by far one of the most cost-effective ways to market your business. Because an effective SEO campaign uses organic search results to target your specific niche market and convert them into leads, your initial investment is all you have to pay.

How long does it take to see results?

For most of our clients, we see results within the first one to four months. This largely depends on how competitive the SEO climate is for your market. We are experts at determining under-utilized keywords and capitalizing on those terms for our clients.

Do New York SEO services come with a contract?

We operate on a month-to-month basis. We use contracts to clarify the expectations for both parties in terms of our monthly deliverables, compensation, etc.

Which is better SEO or PPC?

Both marketing approaches are useful and largely dependent on the industry. Google prices clicks based on the popularity of the search. Some search terms are so popular, they cost hundreds of dollars for a single click. Organic search results are free, so your contractual fee is all that you pay. Ultimately, your particular market and industry will guide whether SEO or pay per click is a more effective approach.

How does New York SEO pricing work?

After our initial consultation with you, we perform a market analysis and compile a package for you. We will make recommendations to you and modify them based on your suggestions.

Do you only work with New York Based Companies?

No. On The Map Marketing is an international company with clients in many major markets. We do have a number of clients in New York, but we don't work exclusively in that area.
Let us prepare a FREE SEO
audit for your site!
Sarah McMahon – Sr. Digital Marketing Specialist
---
"We look at every dollar companies invest in their company using our services an enormous responsibility that we take seriously."
We have been able to follow and strictly adhere to this code by building a team of some of the brightest and most talented web developers, designers and SEO consultants in the industry. Our team is driven to be the best at what we do and to never compromise. We can only grow through the work we offer to our clients.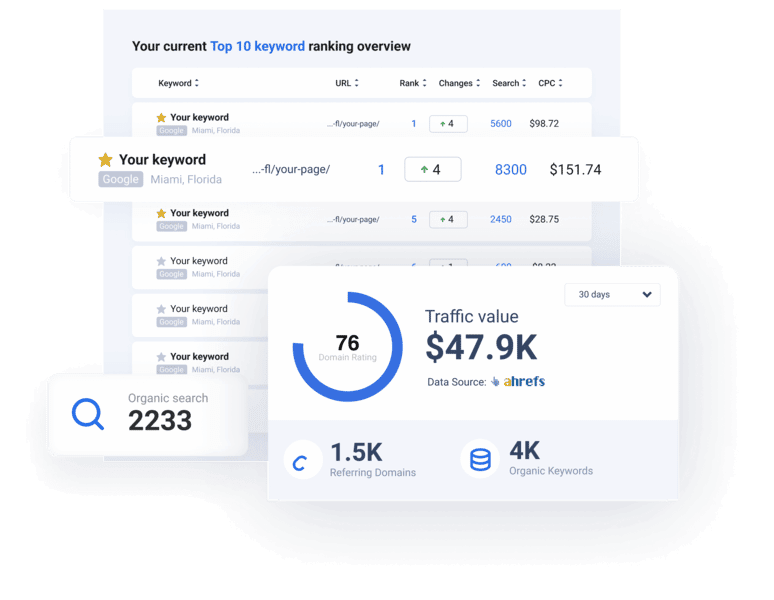 Our SEO clients get results
Increase in Generate Leads Monthly
Our clients say it best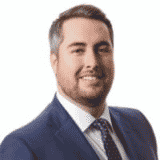 "When we first started our own practice, we lacked a natural online presence. We began our SEO Campaign with the purpose of generating leads and now we're ranking competitively in multiple cities and are receiving on average 90+ phone calls a month. I would recommend them to any Law Firm seeking to expand their online presence."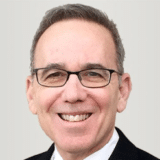 "The work is absolutely exceptional. On The Map redeveloped the whole site from an engineering standpoint. They did a great job fixing my website, which now is very user-friendly and has a modern, clean seal. They are very professional and have a passion about what they're doing."
"I started with On The Map a few months ago and am very please and impressed with the brilliant work they have performed towards my law firm's digital marketing efforts. They have put us on the first page of Google for a variety of important search terms. I now feel that my law firm is on equal footing with larger law firms in the very competitive sphere of digital marketing. I worked most often with Julian, Marcela and Bri. Thank you On The Map."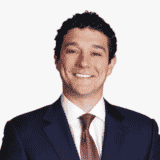 "A budget of $20,000.00 translated into a significant anticipated profit! On a budget of approximately $20,000.00, Val and her team were able to take my website from Google's back pages all the way to Page 1 (and, in some cases, Position 1) for a slew of very valuable search terms. This has translated into real money and a significant anticipated profit."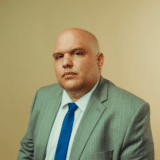 "I have been delighted with my experience at On the Map. Going solo and trying to navigate the waters of building a website and finding the right SEO company was daunting. Thankfully, I made the right choice with On the Map. My site looks better than I ever could have expected and I am quickly getting traffic and calls. I would recommend On the Map to any attorney (outside of my practice area and region) to go with On the Map."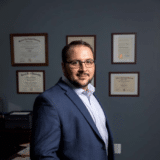 "Serrantino Law, LLC is a general litigation law firm located in the heart of Middletown, Connecticut. At Serrantino Law, we put our clients' needs first. If you've been injured in a Motor Vehicle Accident, injured on the job, charged with a crime, or even if you're being sued by a longtime business partner, we are there for you. Attorney Serrantino and his staff have years of experience representing clients in all areas of general litigation. Attorney Serrantino will ensure that ALL of your rights are protected, even those rights you may not even know you have."
What SEO services do we offer?
Award-winning SEO experts
On The Map Marketing is a truly global digital marketing agency. The team is constantly growing to meet the needs of our clients, with over 50 people filling the conference rooms, offices and sales floors.
Each person is important to us because we wouldn't be here without our clients. Each business is important because it's the passion of business owners that gives us our motivation and direction when building their online presence.
"We positively impact the world, one person,
one business, one dollar at time."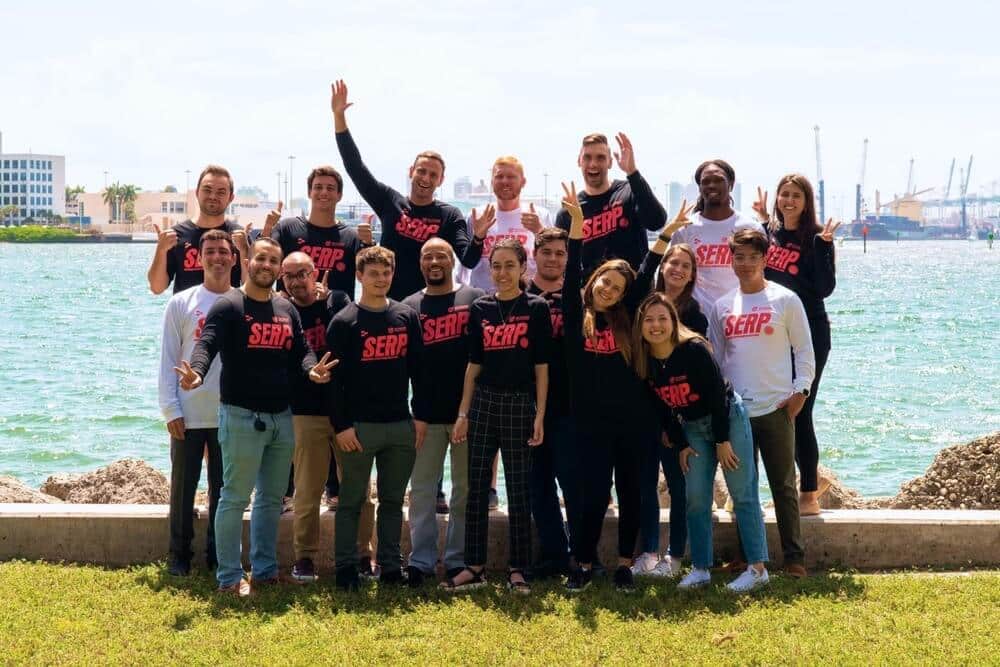 Revenue Generated for Our Clients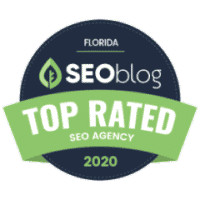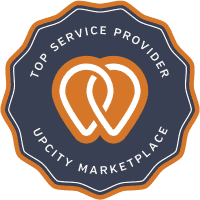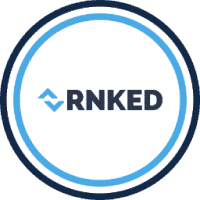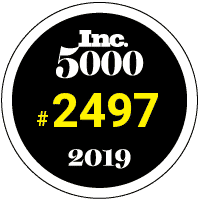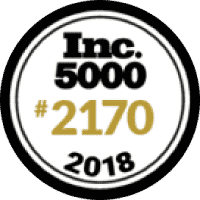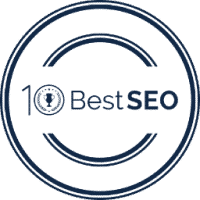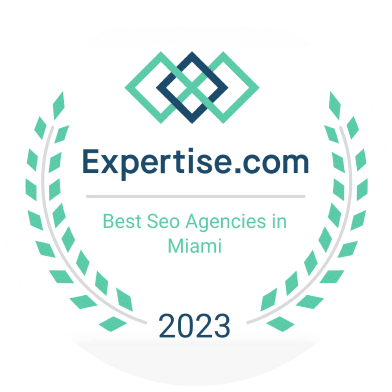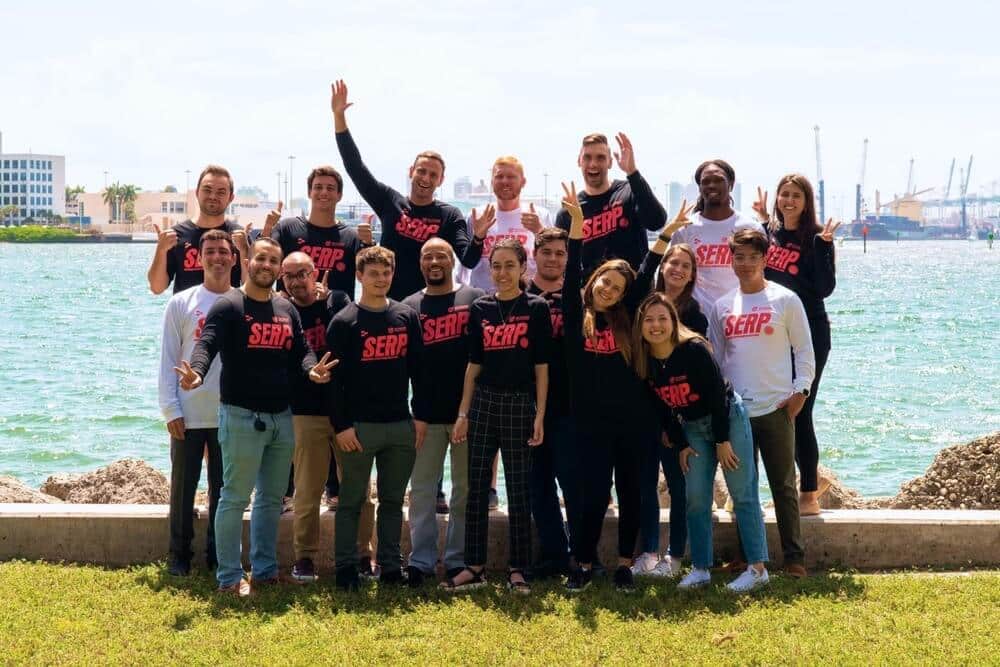 Let us do a FREE SEO audit for your site!