Los Angeles SEO Agency
Dominate the Los Angeles Market With
SEO Services That Deliver!
Our results speak for themselves. Our Los Angeles SEO clients have RANKED Position 1 for some of their most competitive terms. We can do the same for your business! Contact our Los Angeles SEO agency today to get started on a top SEO campaign today.
Dominate the Los Angeles Market With
SEO Services That Deliver!

Our results speak for themselves. Here are some of our Los Angeles SEO agency clients which we have RANKED Position 1 for some of their most competitive Phrases! We can do the same for your business!

Wood Floors Los Angeles

Solar Panel Installation Los Angeles

Plumber Granada Hills Los Angeles

Featured Los Angeles Clients

How We Help Your Business?

Our SEO Experts will Fully Analyze your Website

In 2016, businesses across the United States spent about 65 billion dollars on SEO services alone, and while many of these businesses operate in different sectors of the economy, they all are aware of one thing. Companies that own top-ranked websites on Google attract a higher amount of web traffic and experience a larger amount of conversions than their lower-ranked competitors. This anomaly often has a direct, positive correlation with superior online sales numbers, which is why so many businesses hire SEO companies to optimize their websites every year, but there is a distinct difference between a Los Angeles SEO agency that simply offers SEO services and an SEO company that delivers SEO services that increase rankings on Google, facilitate online growth, and enhance a website's overall user experience.

Like so many things in business, designing and implementing an effective SEO strategy can only be accomplished when a Los Angeles SEO expert analyzes a website from a holistic perspective, not on a page-by-page basis alone. Moreover, whether you're updating or redesigning an existing website or building a new one, every SEO campaign should begin by comparing and contrasting your website's structure against the standards published by the most important source of SEO information in the world, Google! Consequently, the Los Angeles SEO experts at On The Map Marketing begin every SEO campaign by analyzing a website's:

Information Architecture
Technical Page Attributes
Content

How does a Los Angeles SEO Expert Analyze my Website?

Google wants website owners to create websites with a user-friendly structure. The optimal website structure from an SEO perspective should allow visitors to explore and interact with your website naturally and locate the information the user is looking for easily, because users, by nature, can quickly become frustrated and leave a website that is too complex or structured in an illogical manner. A poorly structured website can not only have a negative impact on your website's ranking on Google, but it can also have a direct impact on your business' bottom line In fact, according to Google's research, mobile customers who have a negative online experience with a website are 62% less likely to purchase from the website owner's brand in the future.

Due to this, the Los Angeles SEO experts at On The Map Marketing begin every SEO campaign by analyzing your website's structure and making recommendations on how you can create a structure that is easy to navigate and SEO-friendly. Our Los Angeles SEO experts accomplish this task by employing a structuring technique known as website information architecture, and combining it with Google's best SEO practices. This practice allows our Los Angeles SEO experts to analyze, modify, and create websites with the following structural attributes:

A natural, user-friendly hierarchy
A growth-oriented structure

SEO-Friendly Page Attributes

After your website's structure has been analyzed, our Los Angeles SEO experts compare each web page's technical characteristics against the SEO standards published by Google. Remember, each recommendation made by Google is designed to make your website more user and SEO-friendly. Consequently, our Los Angeles SEO expert's analysis is designed to answer key SEO-related questions such as:

Does each web page have a meta description and title tag that incorporates specific targeted keywords?
Does each web page incorporate authoritative external links and targeted internal links into its structure?
Is each web page optimized for mobile SEO, and was it created with responsive web design techniques?
Have all images, videos, and graphics been optimized to increase page-loading speeds?

Content is the Most Important SEO Factor

According to Google, offering engaging content is the most important SEO factor Google uses to judge the quality of a website. Therefore, every web page on your website should offer high-quality content that is well written, error-free, and engaging in order to rank favorably on Google. Factors such as misspelled words, broken links, or poorly composed content will not only cause users to leave your website very quickly, but it can also send a message to Google that your website offers low-quality content. Consequently, our Los Angeles SEO experts will both analyze the quality of your website's content and provide you with a list of recommendations on how to improve on your website's content to make it more engaging and SEO-friendly.

Why Choose Our Los Angeles SEO Services?

SEO Experts with over 10 years
in the Industry!

At On The Map Marketing, our team of Los Angeles SEO experts prides itself on being comprised of a diverse group of digital marketing specialists. Each member of our staff has a unique skill set that not only contributes to our clients' success, but it also allows our team to provide our clients with dynamic services and solutions that are designed to meet their individual needs. It is these backgrounds combined with over 10 years of experience in the SEO industry that has allowed our team to create SEO campaigns that have propelled several of our clients to the number one spot on Google, and we can obtain these same results for you.

All Work Done In-House

Some Los Angeles SEO companies have to outsource pieces of their SEO campaigns to other Los Angeles SEO specialists, because their team lacks the depth and expertise needed to design and create certain aspects of an SEO campaign. However, this tactic often leads to an inconsistent message, because the creative aspect behind certain content elements is inconsistent. According to studies conducted by Oxford's College of Marketing, this often causes customers to develop a negative perception of your brand, decreased customer loyalty, and a negative internal perception of your brand. At On The Map Marketing, all of our content is created in house by an experienced team of Los Angeles SEO experts, professional content writers, web designers, and more. This strategy ensures that each SEO campaign we create has the same message and meets the industry leading quality standards our team is trained to uphold.

Tracked Data

According to recent estimates, there were over 73 billion phone calls generated from mobile search alone in 2018, and according to Google, businesses that respond to customer reviews online are 76% times more trustworthy than businesses that don't. However, capitalizing on these statistics requires tracked data that allows you to see how effective your marketing efforts truly are. Due to this, every SEO package our Los Angeles SEO experts' create includes tracked data such as phone call tracking, user demographics, and source data that allows you to see and gauge the effectiveness of your SEO campaign.

Consistent Results!

Since On The Map Marketing's founding over 10 years ago, our founder and CEO has always set out to accomplish one single task, providing businesses throughout the United States with the highest quality digital marketing services possible, and this mentality is shared by every Los Angeles SEO specialist that's employed by On the Map. With this goal in mind, our Los Angeles SEO experts have helped thousands of businesses achieve number one rankings on Google by providing them with SEO and digital marketing services that foster long-term growth, and our team of Los Angeles SEO experts are ready to start working on your business' SEO strategy today. So, call our office now to find out how a Los Angeles SEO expert can help you with your business' digital marketing.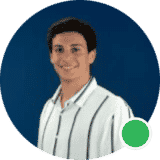 Let us prepare a FREE SEO
audit for your site!
Fernando Abello – Head of Sales Intelligence
---
"We look at every dollar companies invest in their company using our services an enormous responsibility that we take seriously."
We have been able to follow and strictly adhere to this code by building a team of some of the brightest and most talented web developers, designers and SEO consultants in the industry. Our team is driven to be the best at what we do and to never compromise. We can only grow through the work we offer to our clients.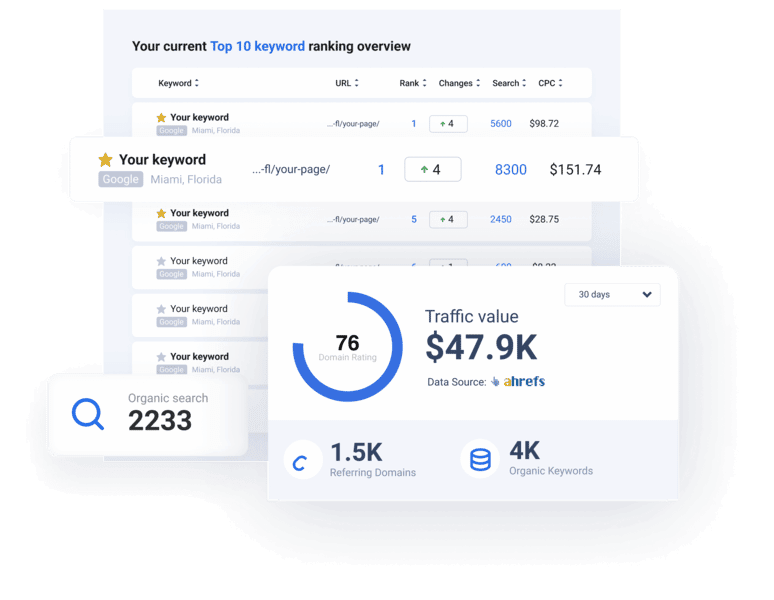 Our SEO clients get results
Increase in Generate Leads Monthly
Our clients say it best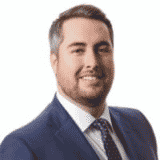 "When we first started our own practice, we lacked a natural online presence. We began our SEO Campaign with the purpose of generating leads and now we're ranking competitively in multiple cities and are receiving on average 90+ phone calls a month. I would recommend them to any Law Firm seeking to expand their online presence."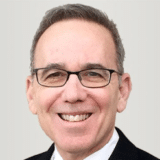 "The work is absolutely exceptional. On The Map redeveloped the whole site from an engineering standpoint. They did a great job fixing my website, which now is very user-friendly and has a modern, clean seal. They are very professional and have a passion about what they're doing."
"I started with On The Map a few months ago and am very please and impressed with the brilliant work they have performed towards my law firm's digital marketing efforts. They have put us on the first page of Google for a variety of important search terms. I now feel that my law firm is on equal footing with larger law firms in the very competitive sphere of digital marketing. I worked most often with Julian, Marcela and Bri. Thank you On The Map."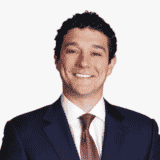 "A budget of $20,000.00 translated into a significant anticipated profit! On a budget of approximately $20,000.00, Val and her team were able to take my website from Google's back pages all the way to Page 1 (and, in some cases, Position 1) for a slew of very valuable search terms. This has translated into real money and a significant anticipated profit."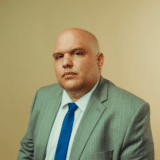 "I have been delighted with my experience at On the Map. Going solo and trying to navigate the waters of building a website and finding the right SEO company was daunting. Thankfully, I made the right choice with On the Map. My site looks better than I ever could have expected and I am quickly getting traffic and calls. I would recommend On the Map to any attorney (outside of my practice area and region) to go with On the Map."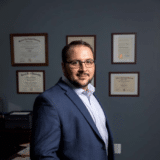 "Serrantino Law, LLC is a general litigation law firm located in the heart of Middletown, Connecticut. At Serrantino Law, we put our clients' needs first. If you've been injured in a Motor Vehicle Accident, injured on the job, charged with a crime, or even if you're being sued by a longtime business partner, we are there for you. Attorney Serrantino and his staff have years of experience representing clients in all areas of general litigation. Attorney Serrantino will ensure that ALL of your rights are protected, even those rights you may not even know you have."
What SEO services do we offer?
Award-winning SEO experts
On The Map Marketing is a truly global digital marketing agency. The team is constantly growing to meet the needs of our clients, with over 50 people filling the conference rooms, offices and sales floors.
Each person is important to us because we wouldn't be here without our clients. Each business is important because it's the passion of business owners that gives us our motivation and direction when building their online presence.
"We positively impact the world, one person,
one business, one dollar at time."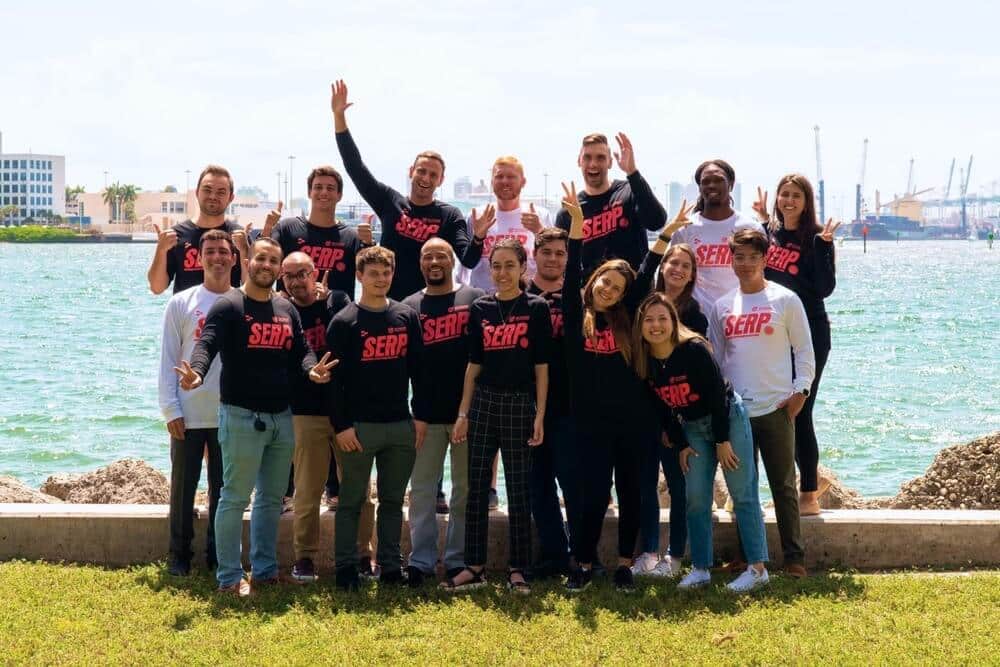 Revenue Generated for Our Clients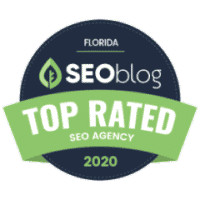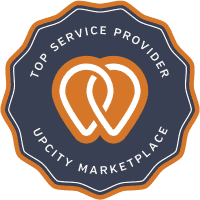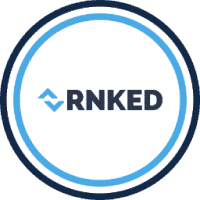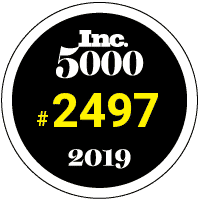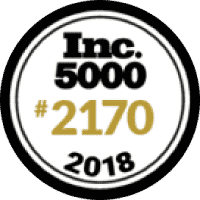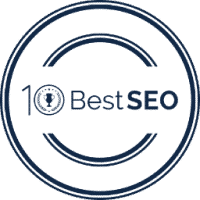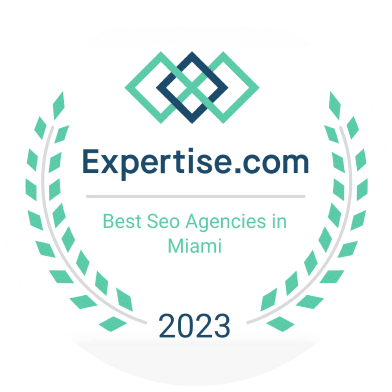 Let us do a FREE SEO audit for your site!