Los Angeles Web Design Company
Shine in the Los Angeles Market With
Design Services That Deliver!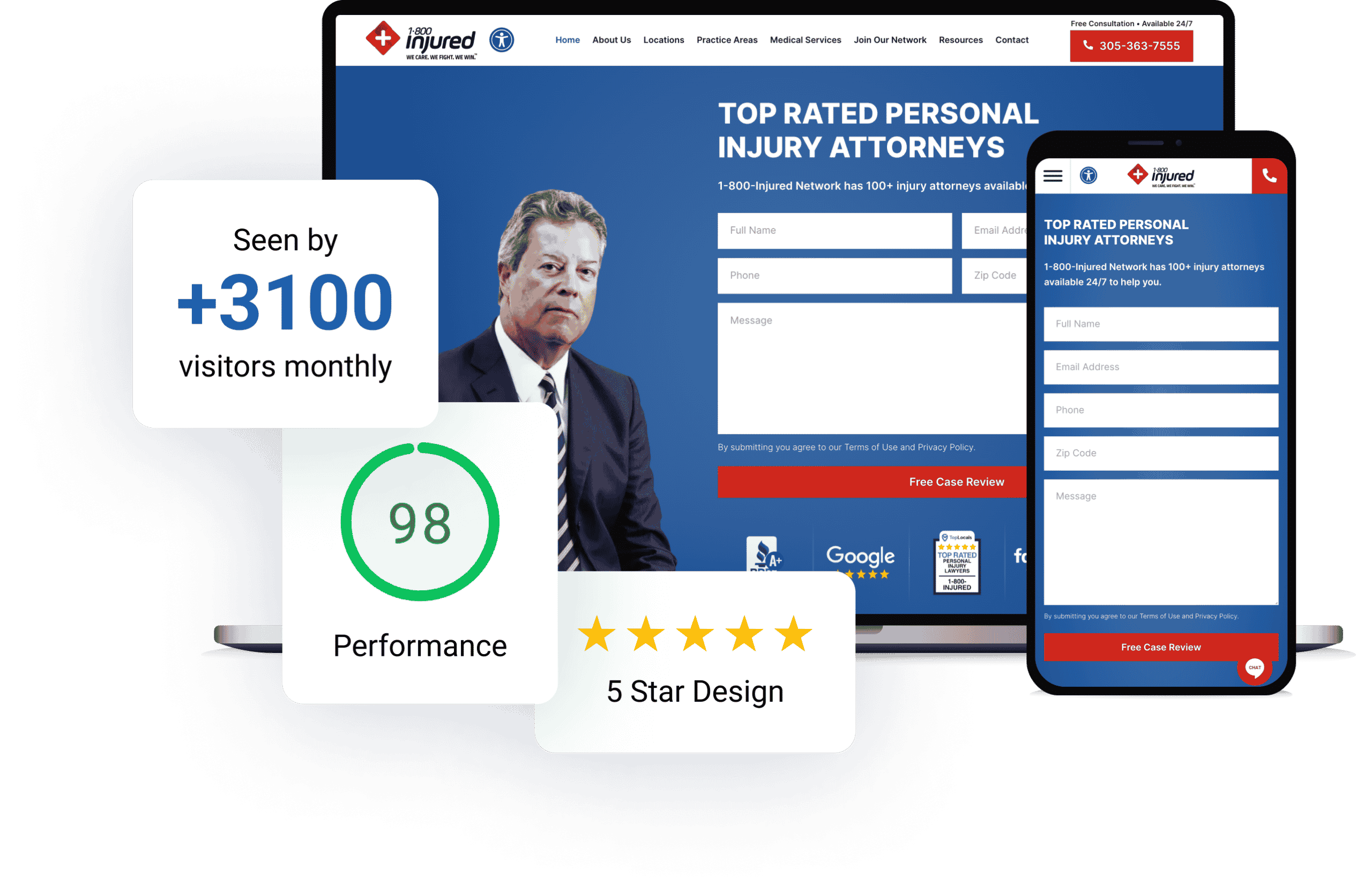 The best way to get your business noticed is with a slick, well-designed, highly-optimized, user-friendly website. And the best way to get a slick, well-designed, highly-optimized, user-friendly website in Los Angeles is by working with On The Map Marketing.
1357+

Designs Created

1528+

Websites Launched

784+

Managed

2841+

Satisfied Customers

Steps to our Web Design Process

A great website doesn't appear out of thin air, there is a lot of planning and strategy involved. Here are the steps we take to get a website up and running.

Analysis

Your website starts out as just an idea and this step is where we start to flesh out that concept. Whether you want to improve a current website or start a brand new one, we consider your business and what type of design is the best fit for it. If it's an upgrade you need, then we'll conduct a close inspection of your site and find out what improvements need to be made.

If we're building you a custom site, then we listen to what your vision of the site is and give you our expert feedback. That includes advice on both the overall design of your site, as well as the content that will go on your site. Once we have collaborated with you and conducted our analysis, it's onto the next step.

Strategy

After analysis, comes the strategy, which is where your website comes closer to being a reality. This is where all the various ideas, brainstorming, and feedback from the previous phase get organized into a coherent plan. That means we start implementing design plans that best suit your business and are in line with the overall vision of what you want your website to be.

In terms of content, we perform Los Angeles SEO research to make sure that the most relevant keywords related to your business are seamlessly integrated into your content. Once we get the thumbs-up from you after sharing our plans, it's time for the next phase.

UX/UI Design

These initials are designer lingo for user experience and user interface, both of which are all about how the user interacts with the website. They are similar but different from each other, so let's take a closer look at each of them to see how they affect the user.

UX/User Experience Design

Creating a great user experience means creating a website that is intuitive and frictionless for anyone who interacts with it. That means the user won't exit the website in disgust, vowing never to return. Instead, they are likely to hang around and maybe even recommend it to others. Here are the Los Angeles web design elements we use to provide a great user experience for your website.

Speedy Loading – Everyone wants and expects a website to load quickly regardless of the device on which it is being viewed. That is why we make sure that your website loads in a flash on any type of device.

Hierarchical Design – This simply means that the most important and relevant is right up there at the top of the website so that it is easy to find. That way the user won't have to dig through layers of menus to find what they are looking for.

Responsive Design – This is when a website is able to adapt to the dimensions of the device on which it is used. That means the website always feels like it was designed for the platform on which the user is viewing it.

Clean and Clear Design – This means that everything on the website is laid out in a clear, easy-to-follow manner that isn't confusing or overly busy. But without being bland and boring of course.

UI/User Interface Design

The user interface is all about how the user interacts with the website and how the website reacts to the user's inputs. In both cases, the website should be accessible and simple to understand for any user. These are the Los Angeles web design tenets that lead to a website with a great user interface.

Accessibility – This gives the website added functionality that makes people with visual, aural, or motor disabilities able to comfortably interact with it. A more accessible website means that people from all walks of life feel that their attention is equally valued.

Feedback Clarity – This simply means that when the user clicks on something on the site, it gives them clear feedback about what that button does. If the link does something like send them to another page or begins downloading a file, then that could make the user frustrated, which could lead to them going elsewhere.

Call to Action – If you want people to access the services your website is providing, then you need an interactive feature that allows them to do so at any time. A call to action button does just that, so the user doesn't have to go searching when they are ready to use your site.

Website Platforms We Work With

Web Design Experts With Over 10 Years Of Experience

We are a Los Angeles web design company with over ten years of experience designing websites for clients from all over the world and in every conceivable type of business, so regardless of your line of work, you can trust us to design a website that is the perfect fit for it. At On The Map Marketing, we have designed successful, high-ranking websites for businesses as diverse as legal referral services like 1800injuredcare.com, luxury car rental agencies like Lou La Vie, and home design companies like Whitney Bloom Design. Each of those websites shows our commitment to great web design and digital marketing that helps drive our clients' rankings further up Google's search engine results page.

All Work Done In House

All of the design, content creation, and programming work is all done in house by our team of experts. That means all changes that need to be made can be done so quickly because the lines of communication between each department are so short. That gives us the kind of flexibility and agility that you won't see from other companies. When a change needs to be made, it can be implemented with all deliberate haste since all the important parties are right next to each other.

Consistent Positive Results

Our clients may come from all over the country and they may have a variety of different businesses, but they all have one thing in common: their Google rankings blast off into the stratosphere after working with us. Even if you have a business that we've somehow never encountered before, we can still send it soaring up Google's search rankings, thanks to our years of experience. So get in touch with us whether your business is brand new or you've been in the game for a while. A great website and higher rankings await.

SEO and Mobile Friendly Websites

Los Angeles is the perfect destination for entrepreneurs and business people. The reason? You already know it but it bears repeating anyway: Los Angeles is one of the most economically powerful cities in the world. California, which is of course where LA is located, has the largest economy in America and one of the largest in the whole world. In fact, if California were its own country—which many people believe it is, then it would be the fifth-largest economy in the world and Los Angeles is a huge reason why.

There are many reasons for Los Angeles' economic power, and while you might naturally think of the entertainment industry as one of the big factors, there are many others. Aside from the entertainment industry, the other big industries are aerospace and tourism. Aerospace is a big industry in Los Angeles because of the famous Skunk Works of Lockheed-Martin, the military, space, and satellite production of Boeing, the R&D work of Northrop Grumman, and NASA's Jet Propulsion Lab.

The fact that all of those large scale businesses have a base in Los Angeles is proof of the city's economic potency. But LA is great for small businesses and entrepreneurs as well, and the impressive number of higher education centers is one of the many reasons why. If you are one of the many people starting a business in Los Angeles, or if you already have one, then you need a top-notch website to let people know about it. And if you need a top-notch website, then you need a top-notch company to design it. That's where On The Map Marketing comes in.

We are a Los Angeles web design company with over ten years of experience designing hundreds of web sites for a wide variety of businesses. We know that your website is one of the main portals to your business, which is why it needs to be as appealing and easy to navigate as possible. That is why all of the websites we create or upgrade are designed to attract visitors, keep them interested, and convert them into new customers or clients. The return on investment of all the websites we design is sky-high, so you get far more out of them than what you put in.

And what do we put into the websites we design? Aside from great design, all of our websites have engaging content created by our experienced team of content creators. They are all experts in SEO integration as well as thorough, diligent researchers who can write content for any industry. All of the websites that we design have the latest security protocols that prevent hacking attacks, ransomware, and other forms of intrusion. We are well aware of how precious your data is and we take great pains to make sure that it is safe and secure from any hackers.

We also go to great lengths to make sure that your website is optimized for all devices so people will have a great experience no matter how they view your site. So, whether they are using a smartphone, tablet, or PC, they will have a website that works perfectly on that device. We give you a lot but you don't have to pay a lot because our pricing structure is highly competitive and highly affordable. You won't have to clear out your bank account or shatter your piggy bank to work with us.

Our Los Angeles web design company has various pricing tiers for businesses of all sizes. That means you can choose from a set of pre-designed templates or choose a customized website built from scratch. Your website will have all of the great features that we provide regardless of how much you pay for it.

You have everything to gain and nothing to lose by working with On The Map Marketing. Everything means achieving a high ranking on Google's search results page for your website and more clients or customers. We know that's what you want and we know how to get it. So contact our Los Angeles web design company if you want to give your business the surge that it needs. If you want more detailed information about how we give you that boost, then keep reading.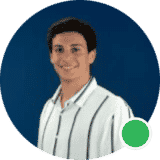 Let us prepare FREE a design
audit for your site!
Fernando Abello – Head of Sales Intelligence
---
"We look at every dollar companies invest in their company using our services an enormous responsibility that we take seriously."
We have been able to follow and strictly adhere to this code by building a team of some of the brightest and most talented web developers, designers and SEO consultants in the industry. Our team is driven to be the best at what we do and to never compromise. We can only grow through the work we offer to our clients.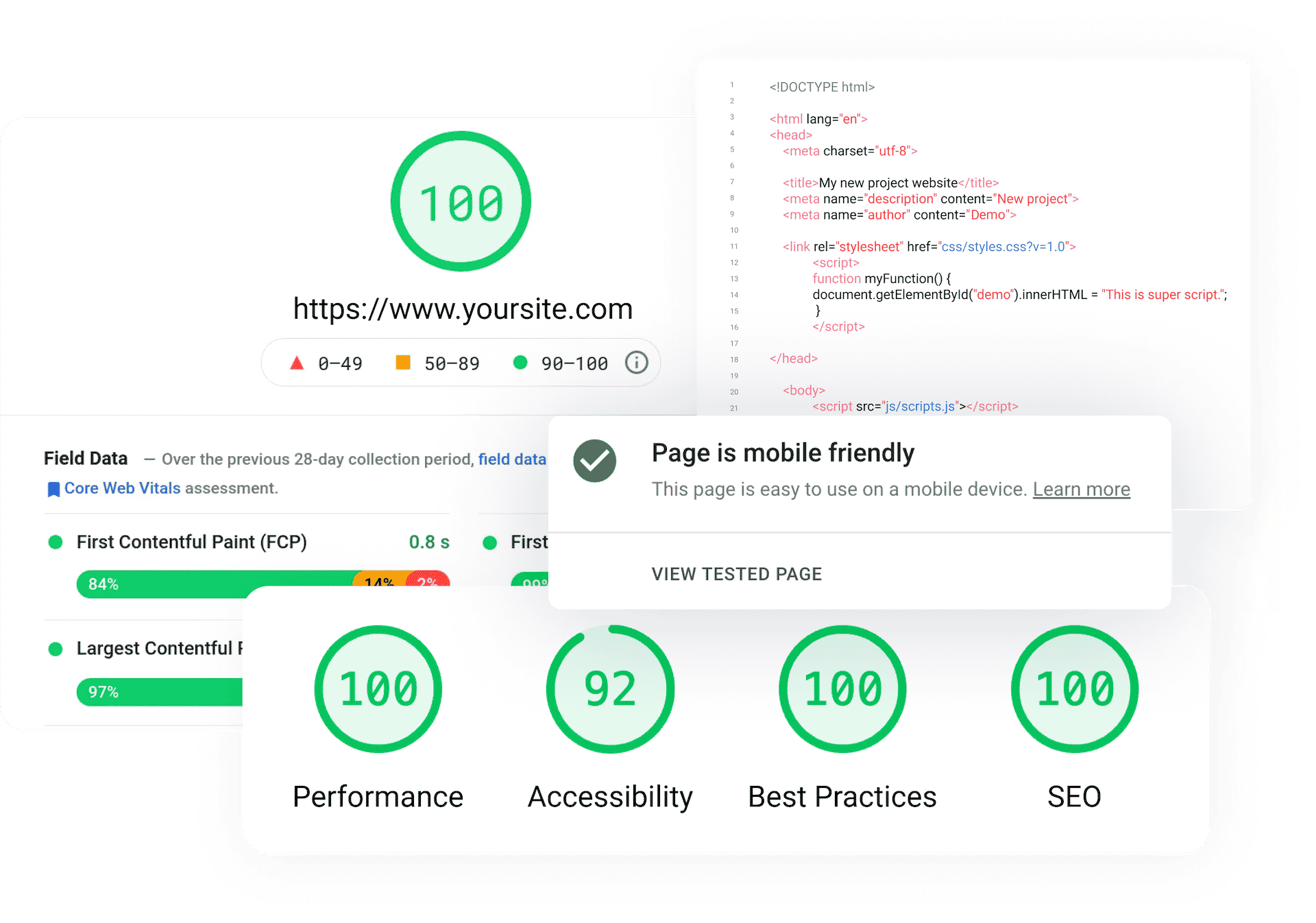 Our clients say it best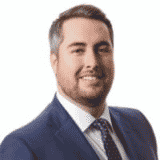 "When we first started our own practice, we lacked a natural online presence. We began our SEO Campaign with the purpose of generating leads and now we're ranking competitively in multiple cities and are receiving on average 90+ phone calls a month. I would recommend them to any Law Firm seeking to expand their online presence."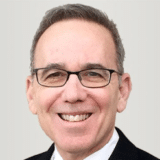 "The work is absolutely exceptional. On The Map redeveloped the whole site from an engineering standpoint. They did a great job fixing my website, which now is very user-friendly and has a modern, clean seal. They are very professional and have a passion about what they're doing."
"I started with On The Map a few months ago and am very please and impressed with the brilliant work they have performed towards my law firm's digital marketing efforts. They have put us on the first page of Google for a variety of important search terms. I now feel that my law firm is on equal footing with larger law firms in the very competitive sphere of digital marketing. I worked most often with Julian, Marcela and Bri. Thank you On The Map."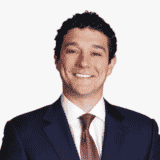 "A budget of $20,000.00 translated into a significant anticipated profit! On a budget of approximately $20,000.00, Val and her team were able to take my website from Google's back pages all the way to Page 1 (and, in some cases, Position 1) for a slew of very valuable search terms. This has translated into real money and a significant anticipated profit."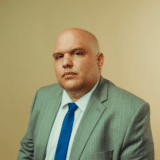 "I have been delighted with my experience at On the Map. Going solo and trying to navigate the waters of building a website and finding the right SEO company was daunting. Thankfully, I made the right choice with On the Map. My site looks better than I ever could have expected and I am quickly getting traffic and calls. I would recommend On the Map to any attorney (outside of my practice area and region) to go with On the Map."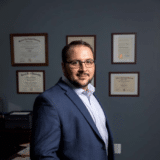 "Serrantino Law, LLC is a general litigation law firm located in the heart of Middletown, Connecticut. At Serrantino Law, we put our clients' needs first. If you've been injured in a Motor Vehicle Accident, injured on the job, charged with a crime, or even if you're being sued by a longtime business partner, we are there for you. Attorney Serrantino and his staff have years of experience representing clients in all areas of general litigation. Attorney Serrantino will ensure that ALL of your rights are protected, even those rights you may not even know you have."
What website design services do we offer?
Award-winning web design experts
On The Map Marketing is a global digital marketing agency. The team is constantly growing to meet the needs of our clients, with over 50 people filling the conference rooms, offices and sales floors.
Each person is important to us because we wouldn't be here without our clients. Each business is important because it's the passion of business owners that gives us our motivation and direction when building their online presence.
"We positively impact the world, one person,
one business, one dollar at time."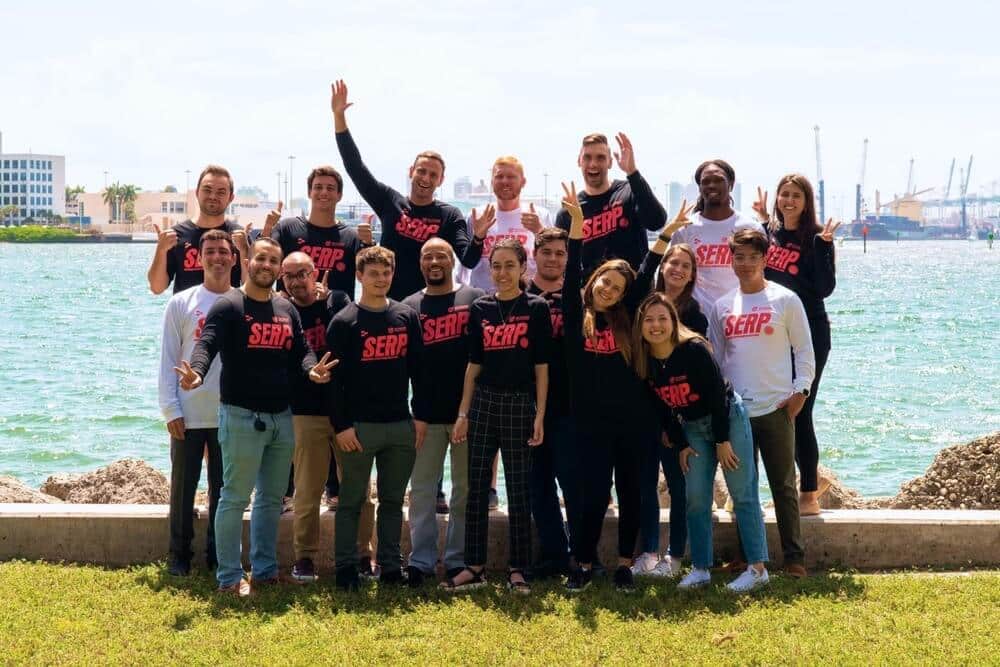 Revenue Generated for Our Clients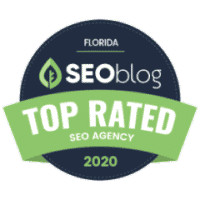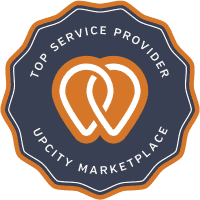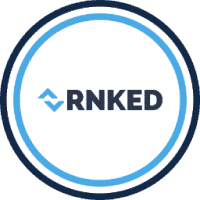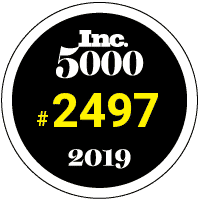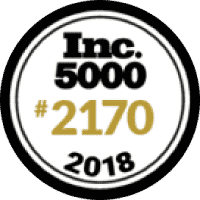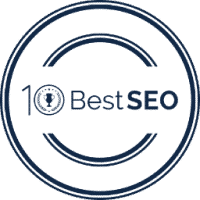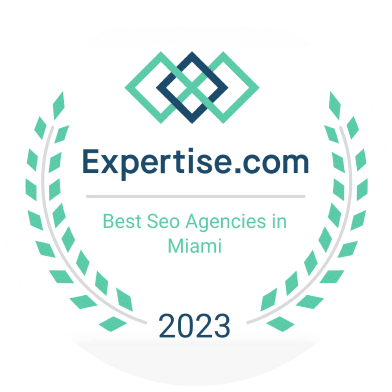 Let us do a FREE design audit for your site!