How to Optimize Google My Business
When potential customers search for the goods and services you offer, how do they find you? Most of us are old enough to remember when consumers used tools like phone books to help them decide who to give their business to. These days, most people turn to a method familiar to many of us: Google.
Consumers do use Google to find your address and phone number, but before they ever actually interact with your business, customers probably have lots of other questions:
How long will it take to get your good or service?
How much does a particular service cost? Can they get a quote?
Do you have a parking lot?
Can they read reviews from other consumers?
What are your operating hours, or how do they book an appointment
---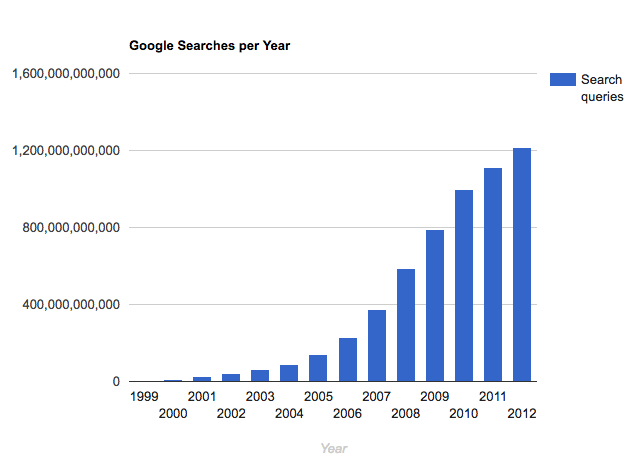 This is where Google My Business comes in.
You may already be familiar with it from Googling businesses yourself. Google My Business indexes all of the information consumers are looking for in one convenient place. This indexing means it's important that you provide consistent, quality, optimized information across your entire online presence.
The Power of Google My Business
Google clocks in as the world's most powerful search engine, with billions of searches performed by consumers around the world each day. As most of us know from personal experience, search engine results dictate the way that many of us decide where and how they will spend their money.
Simply put, you can't afford to ignore the impact of Google on your business. This is true regardless of your industry. Anyone with even a passing knowledge of search engine optimization can tell you how important it is that your website land on the first page of results.
We break it down into a simple formula:
---
Getting To Page One
One of your prime Google-related SEO goals is to get your business onto page one of the search results. Most internet users never click onto the second page of results; they've already found what they need.
Here's where Google My Business comes into play. It's one of the easiest and simplest ways to get your business to rank on the first page of results. You can help make it as easy as possible for consumers to find your business. You can curate reviews and other related content that has been generated by users.You can use Google My Business as another part of your SEO toolbox. Google My Business is another way that you can optimize your business's online presence. Despite all of the benefits of Google My Business, more than half of local retailers are not taking advantage of this free product.
---
How to Start Using Google My Business
Visit https://www.google.com/business/ for a prompt about basic information regarding your business. You'll start with details like your address, phone number, and website.
To prove that you're a real business, you'll register to receive a code that Google will send to you in the mail. Once you enter the code, Google will unlock a number of features that allow you to optimize your presence. Make sure to take your time with these next steps: it's a fast and easy way to build your online presence on Google.
---
Make Sure Your Information is Accurate
We can't stress this one enough: inaccurate information can actually lead to a loss in sales. Online tools like Google index this information, so it should be an exact match to the address listed on your website. Additionally, a local phone number helps build your credibility.
List Your Business Category and Company Attributes
Keyword strategy can support what kind of category and company attributes you select. You should be wary, though, of stuffing your Google My Business presence with keywords. Keywords can support SEO, but their presence should be subtle. You should pick a business category specifically suited to your company. Withmore than 2,000 business categories available, the more specific you are, the better. Attributes allow you to get even more specific so that you can relay details to customers about what they will find when they arrive at your location:
Does your hair salon offer complimentary coffee? Is there free parking? Wifi?
Does your restaurant have vegetarian options? Happy hour? Is it a good spot for big groups?
Does your ice cream shop have a rotating daily flavor?
Attributes help answer customers' basic questions.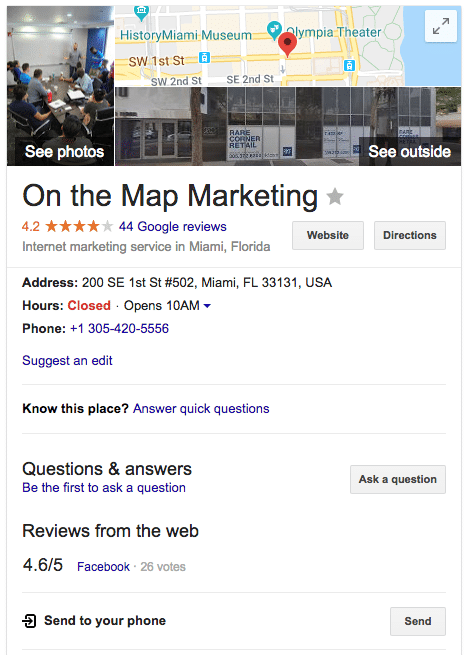 Incorporating Photos into Google My Business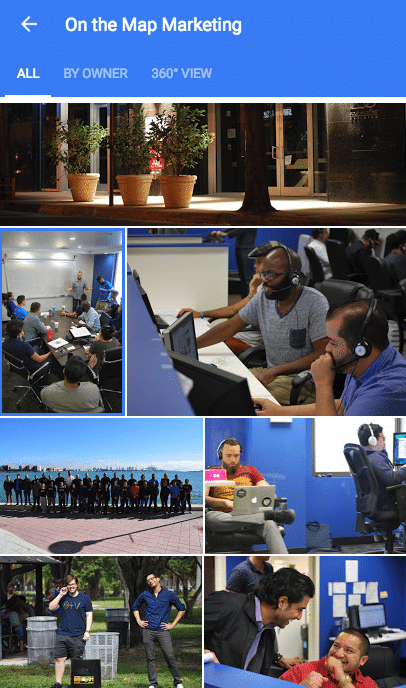 Google My Business allows you to upload a profile photo, cover photo, and videos to your profile. If a customer has already uploaded a photo and tagged your business in it, you can claim it as your profile photo.
Asking for Reviews
Google My Business encourages owners to ask customers for reviews. Once you have reviews, you should respond to them. Whether reviews are positive, negative, or neutral, studies have shown that users favorably view businesses that reply to online reviews.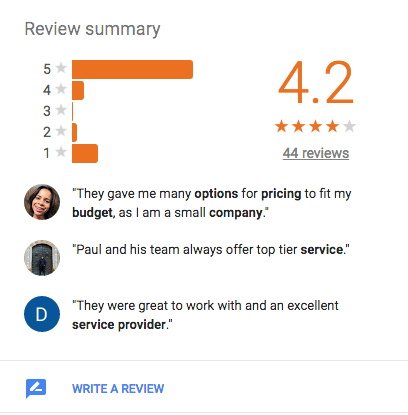 Turning on Text Messaging
Many consumers would rather send and receive text messages than call your business. Luckily, Google My Business makes messaging easy. In your Google My Business dashboard, you can turn on the "Messaging" feature and enter the number through which you want to receive messages.The interface also allows you to create an automatic response that will be sent to the user immediately. Then, you can follow up with a message directly related to the customer's question.
Adding Google Posts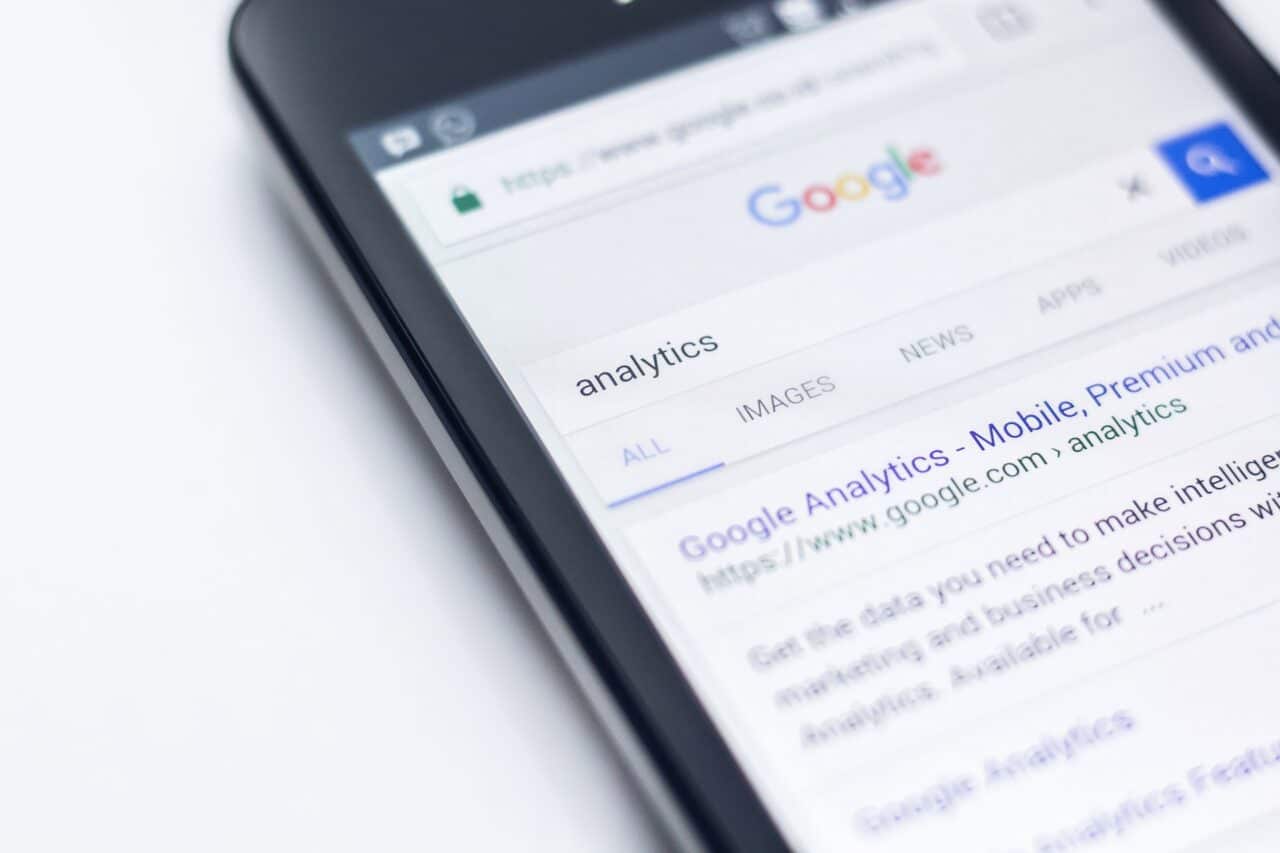 Responding to and engaging with user-generated content is important.That being said, creating your own content for Google is equally useful. You can use Google Posts in a variety of ways:
Promoting an upcoming event
Featuring newly available products
Sharing a humorous or timely update
Celebrating a recent success
Google Posts are available in your dashboard once you verify your business address.
Using Analytics
Google My Business can help you glean valuable information about how customers are interacting with you:
When and how customers make phone calls or message you
Where users are clicking within your listing
Whether users find you through Google Maps or other kinds of searches
Based on your category and attributes listing, you can also view valuable analytics related to how your views and other results stack up against competitors.
The Bottom Line
Google My Business is a free and beneficial tool that helps potential customers find you more easily. It's up to you to take the lead in your business's digital presence strategy! The more information and interaction with consumers you have, the better. Today's customers have come to expect direct, personal, accessible interaction with the businesses they patronize. Google My Business is a free and easy-to-use way for you to do just that.
I started as a project manager at On The Map Marketing in 2015 and now run the day-to-day operations as the company's chief executive officer. In the last few years, I have overseen thousands of successful SEO campaigns in numerous industries, including lawyers, contractors, E-commerce, and other markets. I am also a proud dad of three divas and take a keen interest in running and calisthenics.