Google Business Profile Ranking Factors
In a fast-paced world where information is available at the click of a button, a strong online presence has become essential to keep any business relevant. Up to 90% of consumers search for a company or product online before deciding to purchase. With more than five billion searches taking place on its platform every day, Google is by far the most popular search engine being used today.
The higher your company ranks and is listed in search results, the more likely customers are to find your site or product. To this end, it makes sense that companies want to make it to the first page, if not to the top, of Google's search results. There are various features that will influence your site's Search Engine Optimization (SEO) and its subsequent position.
One of the ways Google has enabled customers to better their ranking and online presence is through the use of Google My Business. This is a free service that companies can use to attract and engage directly with their customer base.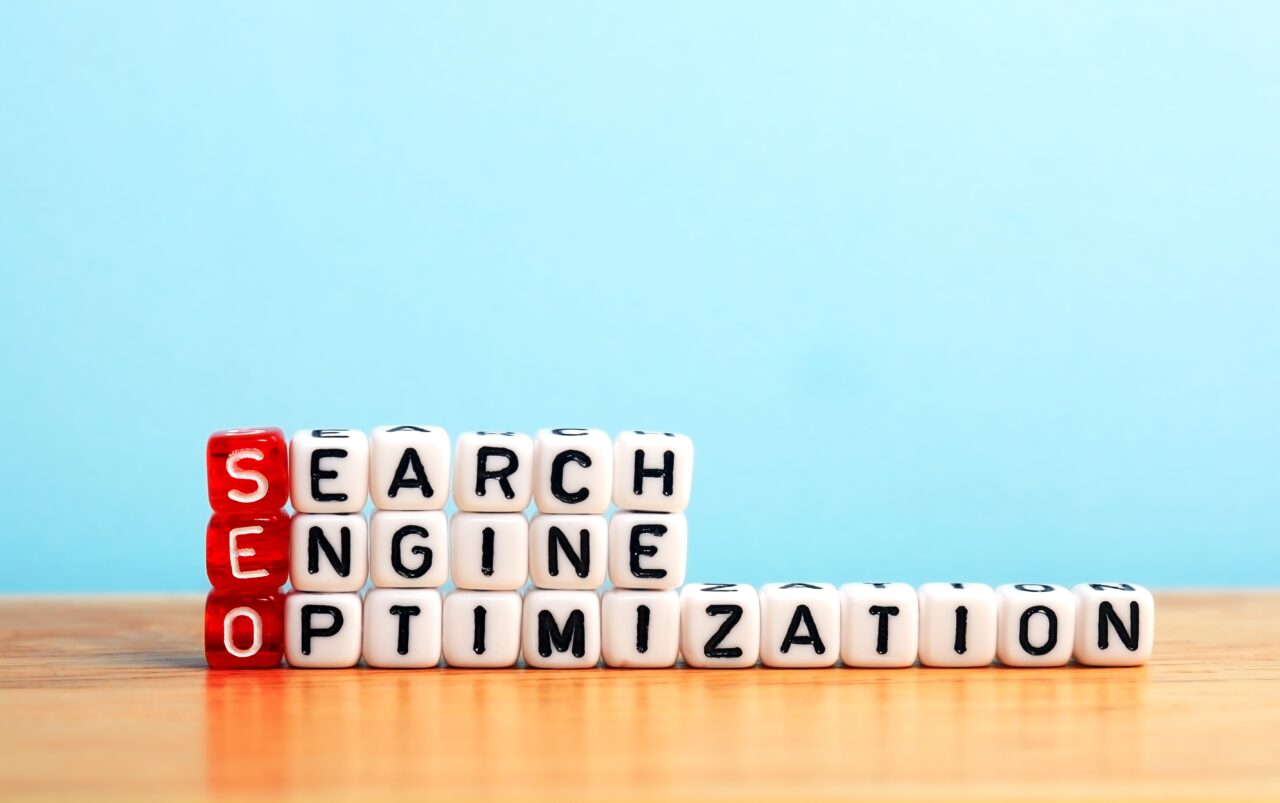 Related: SEO Ranking Factors
How to Optimize your Google My Business Profile
A Google My Business profile allows you to engage with past and potential customers through reviews and new online content, steadily increasing your business's ranking when being searched. Here are some tips to make your profile the best it can be:
Fill in the Blanks
Make sure to complete all areas of your profile. Studies show that customers are more likely to trust websites where all business information is available, and the profile is complete.
Visuals
Attract customers to your profile through the use of attractive and relevant visual aids and pictures. Whether it is photos of your products or what your location looks like, you can make your profile stand out by posting images. You can add photos by following these steps:
Log into your profile and click on "Posts."
Select the kind of post you would like to generate.
Complete the required tabs with all the necessary information while being concise and to the point.
Once done, click "Preview" to see what your post will look like. Double-check for any spelling, grammar, or punctuation errors, and make sure all facts are correct.
When you are satisfied with how the post looks, click "publish," and make sure it posts to your site. Then you're good to go.
Regular updates
Posting to your profile about business activity, specials, or promotions is an excellent way to optimize your profile and, ultimately, drive potential customers to your website.
Features
Adding special features increases the online visibility of your brand. Attributes that make customer experiences easier, such as buttons linked to menus or specials, are favored above those offering standard information and services.
Amenities
Remember that the more the customer knows about you, the more likely they are to trust your brand. If there are any extras available for potential customers or clients, be sure to mention them. Follow these steps to add your extras to your profile:
Log into your business account and click "Info."
Search and select the amenities that apply to your business.
Once all have been selected, click "Apply." It's that simple.
Reviews
Positive reviews increase your company's reputation as well as your Google ranking. And if you respond to the reviews, both negative and positive, it builds trust in your business for past and potential customers.
Use 'Insights'
"Insights" is a tool provided to Google My Business users that tracks specific information to your company profile. Knowing which posts are attracting attention and how much is valuable in directing your future ads and posts.
Tips to Increase your Google My Business Ranking
Now that you know the basics about getting your Google My Business profile looking good, let's check out some ways to really make it excel:
Building quality backlinks
A reputable backlink — which is a link from some other website to your website — can offer your listing increased credibility and present an easy way of driving up your Google My Business ranking. The use of backlinks, especially from reputable sources, is a sign of credibility for your website and increases your own reputation and ranking. It is unlikely that any site without backlinks will generate any natural traffic, and this results in a lower ranking. One of the easiest methods of attaining quality backlinks is running promotions that are advertised across various platforms and websites that include a link to your business.
Citations
A citation is a copy of all your business info, such as your address, phone number, or URL. Citations are a way Google can validate your company. Your ranking is based on relevance, proximity and prominence. To this end, the better your citation sources, the greater your ranking will be on Google My Business.
Optimization
Website optimization is crucial to being recognized as a top service provider and seeking a better Google ranking. Once you have entered your site's URL into the tab on Google's Business page, this becomes the homepage users will see when clicking on your site or company. The layout and optimization of the site directly impact your Google ranking. Read below to see the best tips to optimize your site.
Tips to Optimize your Website
Google draws a variety of factors and information from your website, which ultimately determines where you fall in relevant searches. What exactly is this info that Google looks for, and what can you do to better this ranking? Read on to find out:
Title Tag
A title tag is an HTML code that is written into your website, providing a short description of your site's content. This is the clickable title that will appear in online search listings. In addition to clearly stating your company name and category within the title tag, it is as important to include your metro area. When searches are being conducted, adding the metro area helps Google narrow down searches to businesses within that specified location.
Description Tag
The description tag, which is a short description of exactly what you do, should reinforce the information used in your title tag, such as your business name, the services you offer, and your location. As with your title tag, a description tag is a code written into your site that will appear beneath your title tag when shown in search results. Again, this data is used by the search engine to best match the search with the result, so be mindful when deciding what keywords to use in your tags.
General information
Sites that are easy to read and navigate will rank higher than those with complicated pages and data that is hard to find. Your landing page should reinforce the information we have been discussing thus far: your company name, a clear understanding of what your business is, and your location.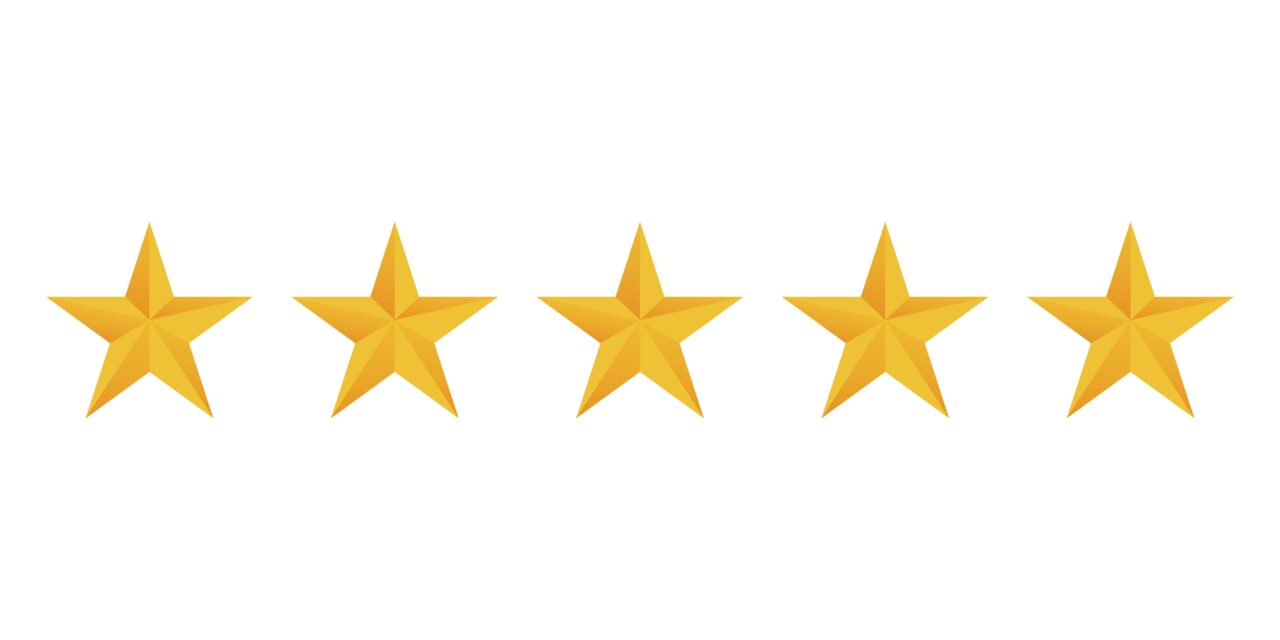 Factors that influence your business's Google search ranking
Remember that whatever data Google is able to read will be entered into its algorithm, so consider bolding or highlighting keywords you want to stand out on your homepage. You can also try the following tips to improve your ranking:
Content
Nothing is more important to Google than the quality of the content your site carries. Websites considered to offer the most helpful and unique content will be ranked higher than those using duplicated content. Information pulled from other sites or repeated across platforms will result in a negative effect on your site's SEO.
On the flip side, offering material on your site that is both unique and informative will see your website climb in rankings. Ensure that the content you're offering is current and up-to-date to influence your SEO positively.
Safety
It is no surprise that a critical element to securing a higher Google ranking is the security of the listed website. This entails creating a website that is well-coded, so Google can easily reach and read it.
Speed
Being the leading search engine, Google wants a pleasant web experience for its users, so speed plays an important role. If there's a delay in loading a website, users will likely just close it and leave instead of waiting around. Google updated its algorithm for speed to include mobile pages, too, as of 2018.
Mobile Compatibility
With a greater tendency toward using mobile devices instead of desktops, mobile compatibility has become an essential factor to Google's search algorithm. This means all sites should have complete mobile optimization.
Keywords
When setting keywords for your website, think about the most likely words and phrases people would search for when looking for your product or service. This is the easiest way for Google to identify your site to match the search. Here are a few tips to optimize your website for searches:
Ensure that your targeted words are at the start of your Title Tag.
Your Meta Description should use your keywords in an informative and engaging way, serving as an advertisement as to why users should choose and click on your site.
Latent Semantic Indexing (LSI) is the use of alternative terms that customers may use to search with on Google. Adding these words and phrases to your targeted keywords helps Google read what your site is about.
When using links, add targeted words to your anchor text, increasing the ranking and chances of being brought up in a search.
You can also add keywords directly into the URL of your posts or links.
Domain Authority
Your Domain Authority (DA) is a metric measured by Google that determines your expertise on the topic/service/product in question. Creating high-quality content that is current and original increases your website's authority and increasingly raises your search engine ranking.
Domain Age
Websites less than three years old are 60% less likely to achieve a top-ten ranking on a Google search. While this is not a hard rule, out of millions of websites, few have managed that type of ranking within the first 12 months of existence. With that said, the right content can see your site climb the ranks quickly.
Structure
The layout of your site is vital as it determines the ease with which Google can access and read your pages. Creating a sitemap for your page makes it easier for search engines to index your pages using your keywords.
Business Information
The availability of accurate business information, or the absence thereof, is a crucial element noticed by both Google and potential consumers. People are more likely to trust a site that offers real, contactable information.
Creating original content
Of course, the existence of a website itself is not enough to draw customers to your platform. By engaging with your customer base through unique and interesting information, your site can receive a higher Google ranking, attracting more traffic to your business. Here are some tips for creating content that will boost your search engine rankings:
Understanding your target market
Knowing your audience is the most important element of creating content that is engaging to them. This enables pages to be written in a tone and style suitable to the consumer base. It also better enables a business to focus on what their customers want and what information they find valuable.
Use your opinion
Creating fresh and interesting pages doesn't mean having to think up brand new ideas, but rather offering your own, personalized perspective on what already exists and proves to work well. It also provides you the opportunity to let your company's brand and personality shine through. Sharing your expert opinion is an excellent way of developing unique content that drives traffic toward your site.
Conclusion
There are many ways of advertising your business. With a customer base of more than 153 million users, Google My Business is one you do not want to miss out on. This handy platform gives you insight into what your customers are interested in and tracks when you are searched. It is a valuable marketing tool for any savvy business owner, and it is completely free.
I graduated in international business and marketing from Florida international university before starting as a CSM and SEO account manager at On The Map Marketing in 2017. Now I'm the client strategy director, leading a team of eight customer success managers — and have overseen hundreds of successful SEO campaigns for our clients. Outside of marketing, I love playing Tennis, watching sports, traveling, and meeting new people.