#1 Web Design Company in Fort Lauderdale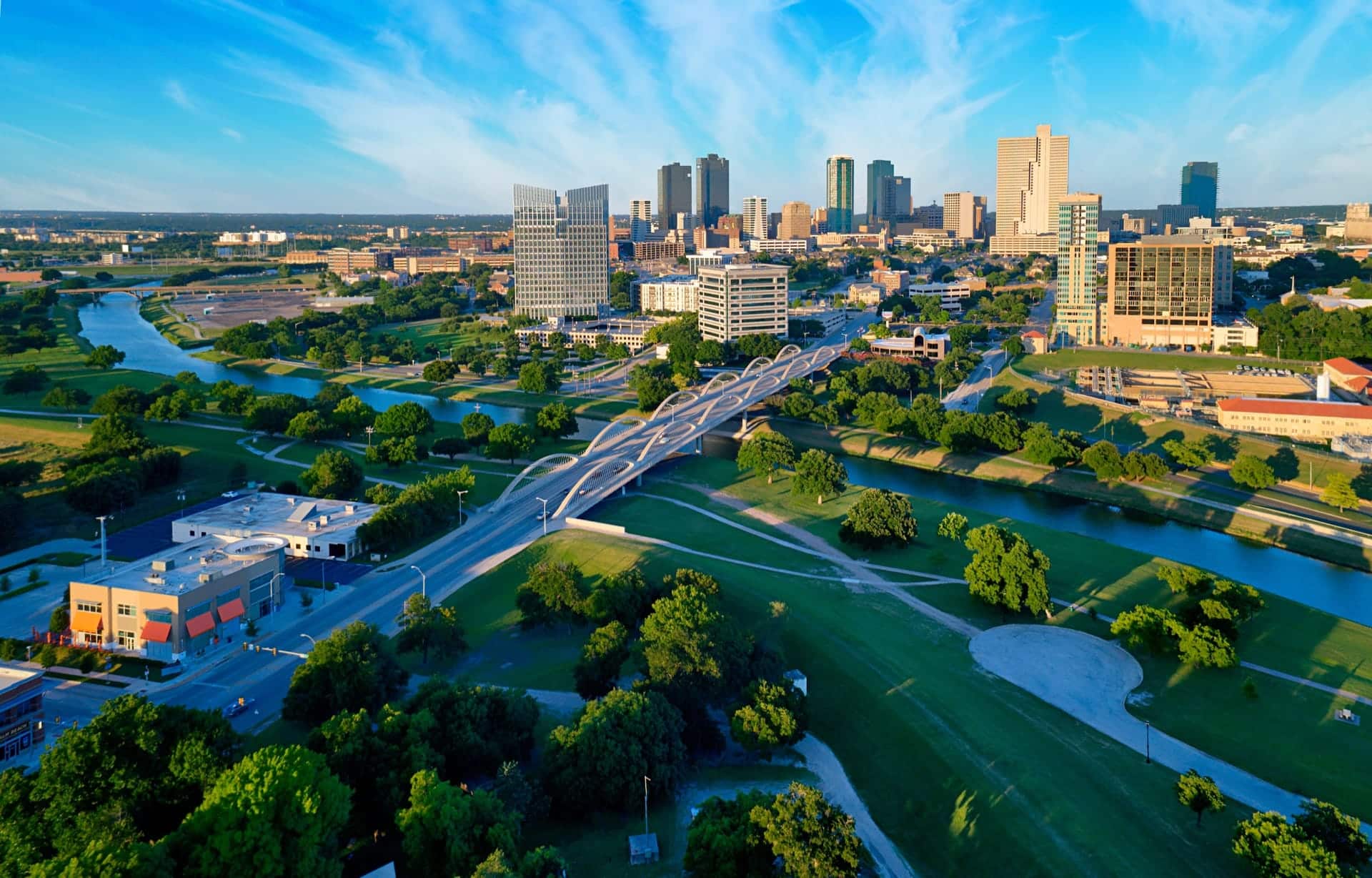 Business is booming in Fort Lauderdale. That's because it has become the city of choice for commercial and residential investors as well as businesses of all types.
Over 123 companies have relocated to Broward or expanded their business to the greater Fort Lauderdale area. The relatively low cost of real estate and the pleasant urban environment are what's driving those trends.
So, if you want to start or expand a business in Florida, then Fort Lauderdale is the place to be. And if you want that business to shine brighter than the rest then you need a Fort Lauderdale web design company to give it the glow-up that it needs.
Our #1 Web Design Company in Fort Lauderdale Project Statistics
1357+
Designs Created
1528+
Websites Launched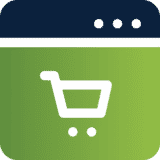 784+
Managed
2841+
Satisfied Customers
Steps to our Web Design Process
As with any worthy venture, a great website involves lots of planning, research, and hard work. Here is how the process gets started.
Analysis
This is where it all starts. If you have a current website and need it to be improved, then we take a close look at how it is set up, what works about it and what doesn't. If it loads slowly, is poorly organized, has weak security, or any other problems, we will take note of it and make sure that your new website is free of those problems. If you are building a website from the ground up, then we will work in concert with you to find out exactly what the vision of your site is. We take your notes to heart while also offering up our own expert advice on what makes a great website.
That includes great content that helps your website to rank highly when it does launch. We do that by performing market research on your business to find out what keywords and related terms people are looking for so that they will find your business when they go looking for those keywords.
Strategy
This is where our Fort Lauderdale web development team takes the analysis they conducted and turns it into reality. That means we take all of your feedback and the suggestions and ideas of our team to create a gameplan to improve or create your website. That means we conduct the relevant SEO research to let you know which keywords need to be used on your site in order for it to get the most attention. We also let you know how we plan to design your page so that it keeps visitors engaged and interested so that they will eventually become clients. Of course, we keep you informed of all the plans before we get started so that you know what's up before we move on to the next stage.
UX/UI Design
UX and UI are designer-speak for user experience and user interface respectively. Basically, they both involve creating the best possible experience for the user. That means creating a website that does not just look good but loads quickly and is easy to navigate. Both terms are related but they are different, so let's take a separate look at each.
UX Design
The way that a website makes you feel when you visit it is just as important as the way it looks. That means creating a great user experience, which in turn means making the experience as smooth and frustration-free as possible. That is because a user is likely to stay on, revisit, and recommend a website that is easy to navigate and laid out in a logical manner. These are some of the design principles that give a website a great user experience.
Fast Loading – This is one of the most important parts of creating a great user experience since no one likes waiting around for a site to load. That goes for all devices, so whether someone is visiting the site on a phone, tablet, or PC, they expect it to load quickly.
Responsive Design – This is when a website is designed to adapt to the different types of screens on which people view it. So a smartphone user won't have to fiddle with an interface designed for a mouse and keyboard and vice versa.
Hierarchical Design – What this means is that the most important and relevant information on the page is easy to find and easy to access. That means anything you need to find is not hidden in a corner somewhere or buried under layers of menus.
Clean, Clear Design – This principle is self-explanatory since everyone prefers a website that has everything clearly laid out and is easily navigable. An overly busy, cluttered website is unpleasant to look at and difficult to navigate.
UI Design
Where the user experience is all about how the website is designed and laid out, the user interface is all about how the website reacts to the user and how the user interacts with the website. That means making everything on the website easy to access and easy to understand for all users.
Accessibility – People who have visual, aural, or motor disabilities should have options that allow them to be able to access your website. That kind of accessibility shows that your business is open and inclusive to people of all kinds.
Call to Action – This is a feature on a web page that encourages the user to get in touch with the business. Encourage being the keyword here, the CTA should not be so obnoxious and in your face that the user is turned off. Neither should it be so subtle and unobtrusive that the user doesn't notice it.
Feedback Clarity – Whenever a user interacts with anything on a web page, they should have a good idea of what it does even before they click on it. So they should not be transported to a different website when they don't expect it. They should know what will happen when they click on a button and have the ability to reverse a decision if they accidentally make a mistake.
Why Choose Our Fort Lauderdale Web Design Services?
Web Design Experts With Over 10 Years Of Experience
Here at On The Map Marketing, we have over ten years of experience designing websites, creating websites, managing websites, and getting websites to rank more highly. We work with a wide variety of clients in a wide variety of businesses from all across the country. That is proof that we don't take a one size fits all approach to our clientele, rather we tailor our strategy to fit each business. That is why we have been successful with clients as diverse as home design companies like Whitney Bloom Design, luxury car rental companies like Lou La Vie, and law firms like 1800injuredcare.com. Our sedulous, targeted approach propels our clients' meteoric rise up the search engine rankings.
All Work Done In House
All of the work done on your website will be performed by our Fort Lauderdale web design agency. We don't outsource or subcontract any of our jobs, so you know that when you contact us about anything involving your website you will be dealing with someone who is working on it directly. Since everyone is working in the same place, it is easy to relay any changes that need to be made to the relevant department. That way there aren't any delays or awkward games of Telephone where a message goes through a bunch of different people before making it to the right person. That gives our company the kind of efficiency and responsiveness that you won't get anywhere else.
Consistent Positive Results
Our efforts have driven our clients to unprecedented levels of success when it comes to increases in their clientele, improvements in their page rankings, and advances in their website design. Our success speaks for itself and the success of our clients speaks for us. All you have to do is take a look at any of our clients to see that they always leave as satisfied customers. That is because the return on investment they get from working with us is invaluable. So, if those are the kinds of results you want for your business, then contact us; we are ready to make you another satisfied customer.
If you've been injured on a boat or while playing water sports, you may be entitled to compensation. Contact our boating accident attorneys to schedule a free consultation.
SEO and Mobile Friendly Websites
We are a Fort Lauderdale web development company that has over ten years of experience creating and curating websites that attract visitors, keep visitors, and generate new leads and business opportunities. Our websites can do all that because of our expertise in web design wizardry, or specifically, our expertise in creating well-optimized, attractive, highly-accessible sites that are sure to generate a high return on investment. In other words, you get far more out of your website than what you put in. Our websites are highly responsive too, which means that they are optimized for all screens. So whether you are browsing on a laptop, tablet, or smartphone, your website will be adapted to that format and will load quickly to boot. Of course, good looks and a high level of responsiveness aren't the only hallmarks of a great website — it needs top-notch content too. Our Fort Lauderdale web development agency has a team of SEO experts and talented content creators who will make sure that your site is filled with well-written, well-researched content that is relevant to your industry.
A great website also has to be a safe and secure website, which is why all of our websites feature the latest and most up-to-date security features to keep your website safe from hackers and ransomware. We know that your customers' data is precious and we make certain that it's as secure as Fort Knox. You might be thinking that all these features and services must cost an arm and a leg, don't worry, you can keep your limbs attached to your body because we offer affordable prices at various rates. Our Fort Lauderdale web development agency offers different options based on your budget. You can get a custom site built from the ground up or you can select from various attractive templates. No matter your budget, we give you a choice. So, if you want your business to rank highly on Google's search engine results page and attract new leads, then you have nothing to lose and everything to gain by letting us work with you to launch a shiny new website. So get in touch with us, but if you want to know more about what to expect when you work with us, keep reading.
Related Content