Ecommerce SEO case study: 0 to $460k+ in revenue
If you want to get high quality organic traffic to your store, investing in E commerce SEO is a no brainer. But due to the increased competition, many of our potential customers wonder if search engine optimization still has any opportunity left for an E commerce site.
They ask us for case studies and results we delivered to other people for proof that our strategies work. Now, it's tricky to isolate the results of our past clients due to their own marketing efforts vs. On The Map Marketing provides Ecommerce SEO services.
So we decided to start a brand new E commerce store on the side: Filter King (initially, our domain was MyFilterKing.com, but we redirected it later). Then test our systems and SEO strategies on it.
The result?
We crossed $460k in revenue as a result of our Ecommerce SEO efforts. Here's a Google Analytics screenshot depicting the same:
We met a traffic plateau in between. However, we overcame some challenges to scale our store to over 25k visitors per month with our Ecommerce site — where we sold household commodities such as AC and furnace filters — ranking for over 17.4k keywords:
We achieved the impressive results above, starting from scratch while simultaneously investing in Google ads besides SEO.
Below we break down how we started the Ecommerce site and the growth tactics we implemented. Let's get started with the first step.
By the end of the Ecommerce SEO case study, if you feel impressed with the results and would rather have us do Ecommerce SEO for you, then contact us here.
Choosing an SEO-friendly Ecommerce platform for a strong foundation
As a Shopify expert marketing agency, we knew there was a slew of robust Ecommerce platforms. We considered standard platforms such as Shopify, Big Commerce, Woocommerce (WordPress), and Magento.
However, for Filter King, we settled with an entirely custom Laravel/PHP e-commerce website. The reason was that our ordering fulfillment systems had very specific needs.
If you need help to choose a platform, answer questions like:
How many products are you planning to manage?
What is your previous experience with e-commerce platforms?
What are the technical requirements to fulfill the orders?
You can also read our Woocommerce vs. Shopify comparison if you're specifically considering these two.
Creating a successful SEO strategy for a brand new Ecommerce website
Anyone who's worked with E commerce websites knows how tricky it is to build trust with search engines and get those keyword rankings early on. Here's how we crafted a SEO strategy for Filter King.
Keyword research backed by keyword mapping
When beginning the Filter King SEO campaign, we wanted to identify the largest possible keyword pool. And for organizing our target keywords, we leveraged keyword bucketing (or mapping) — determining the key site category pages and the specific keywords that go under each.
It resulted in a website map laying out the pages by keyword information topics and larger page categories (a.k.a. silos).
But wait…how did we arrive at these keywords?
We pulled a huge list of your competitor ranking keywords,
We used the Ahrefs keyword explorer to see a full list of certain topic keywords.
Here's what our compiled sheet looked like initially:
Further, we set up two page-level pivot tables for an overall page overview broken down by pages and keywords that the respective pages are targeting. This was helpful for both: page and category page (silo) optimization.
Using internal links to create silos and a strong website architecture
Below is a pivot table showing how our pages sat in their identified silos. As you may know, a page in a silo interlinks others in its category, and such siloing can help with establishing your topical relevance: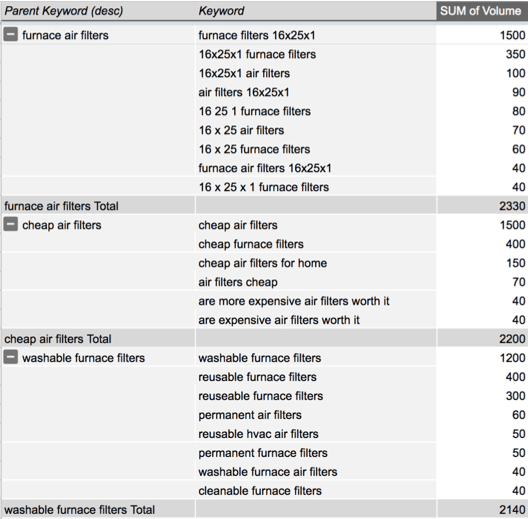 After completing the keyword research, we developed the following roll-out plan:
To give a visual touch, here's how our planned site architecture looked line (with a diversity of product pages, educational content, and more):
To execute our category interlinking, our developers created a side widget that automatically interlinks all respective category pages. Here's what it looked like for one of the silos: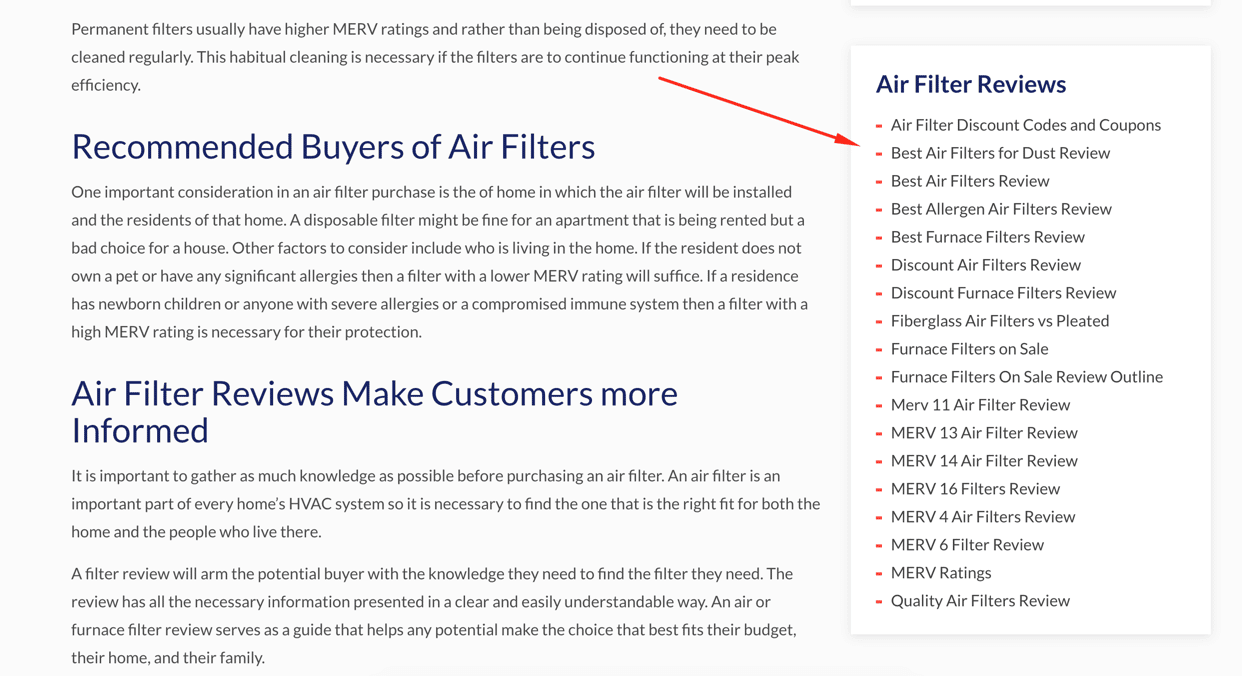 While the above was applied to all the four silos for the larger page sets, we had to create third-level interlinking silos.
And that's it —our scalable page structure was ready to receive a high volume of traffic!
Ramping up your Ecommerce site authority via link building
In the air filters industry, our brand new website with DR = 0 — Filter King — was fighting an uphill battle. We would see Ecommerce brands like Amazon, the likes of Home Depot and Walmart, and filter industry leaders for our target keywords like "air filter," "air filter sizes," or "16x25x1 air filter."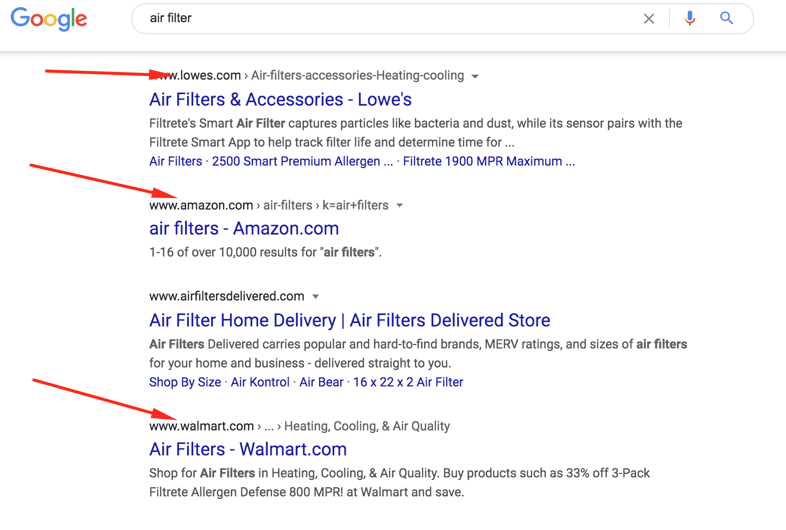 We knew we had to build links from other relevant sites, but being a brand new domain, we treaded cautiously to not invite Google's wrath. Three key aspects we paid attention to were:
1. The number of backlinks built monthly: We wanted to increase our backlink count gradually.
2. Target page selection: Instead of solely building links to the homepage, we diversified our link targets.
3. The anchor texts used for backlinks: We avoided using exact matching anchor texts for every backlink. It wasn't possible to accomplish the same, anyway.
But how did we actually go about building relevant links? We share this in "The ramp up period" example.
How Filter King generated half a million dollars worth of traffic
For Filter King, we also had a "ramp up" period to gain a solid footing for the new domain: myfilterking.com. We had some content (baked in a soli strategy we'll talk about in the next section), but we had zero referring domains.
Slowly as we implemented link building, we hit 1000 clicks a day, as the screenshot of our Google search console shows below:
Indeed, we can divide the initial period of our growth into three phases (as visible in the screenshot below):
Let's look at each of them one by one:
The ramp up period
We started the myfilterking.com website with zero backlinks, but in 2018, we finished with 39 built backlinks. The goal here was to improve our site authority and start ranking for low competition keywords.
The average backlink metric we targeted was:
DR = 30+
Monthly organic search visitors > 1000
Website category niches: home improvement, architecture, real estate, lifestyle, and other similar sites (that would educate people on air filter usage benefits)
Here's a look at our annual backlink building graph:
And here are the pages we built the above links to:
Is SEO profitable?
In this phase, we were typically executing the tactics as before because SEO takes time. Soon enough after link building, our indexed keywords jumped (as per Ahrefs):
Soon enough, we drove organic search traffic of 447 to our website in January 2019: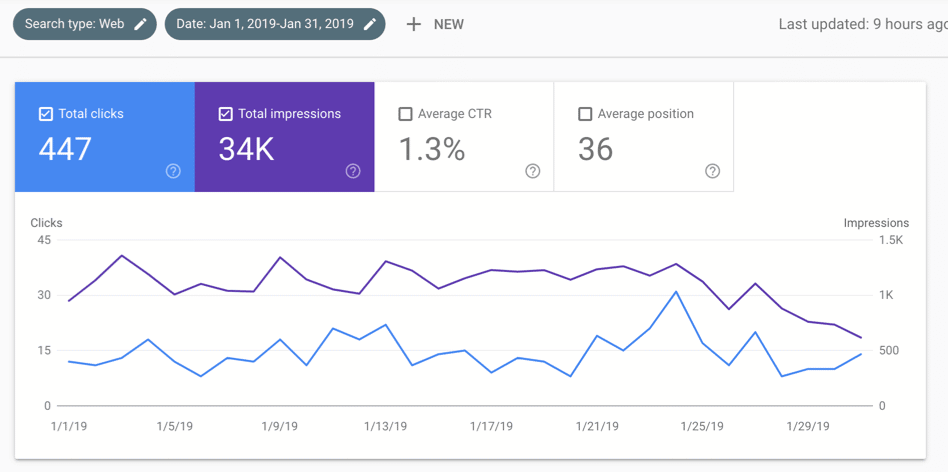 Holy shit, it's working (or not…!?)
Soon enough, we also redirected our domain from MyFilterKing.com to FilterKing.com — that we purchased. It uplifted our rankings by a bit.
Just around COVID lockdowns, a Google update happened that favored Filter King. Look at the traffic spike below around March 2020 (as per Ahrefs):
However as also visible in the same screenshot above, the traffic fell back quickly. Then we hit a plateau for about a year.
Breaking the traffic plateau…
As they say in marketing, double down on what's working — until it doesn't. We had reached that point. That's when we knew we had to experiment with new SEO tactics. We did more than changing the product page titles, so let me throw light on the tactics we executed:
Revamping content to perform contextual internal linking: We rewrote a lot of our old content to make it fresh and perform some onsite optimization. However, one major reason for such rewrites was abandoning widgeted internal links and using contextual links across the whole website.
Below is an example of such backlinks in the rewritten content. The interlinking was done across all other pages in the silo:
Launching a new silo: We created a new category page and crafted new content for its pages. We also used some of our existing content as supporting pages.
Guest posting to build links to money pages: We focused on getting guest post links to our size pages.
HARO link building: When we realized guest posts were giving us diminishing returns, we started targeting reputable and high authority websites via HARO. This involves signing up as a "source" on the platform and answering relevant queries of content creators looking for quotes.
Digital PR: This involves creating a blog post or another content type to target a broader audience. You essentially entice a journalist or a website to talk about your product or company.
Below are two examples of such digital PR pieces we did. One:
And two: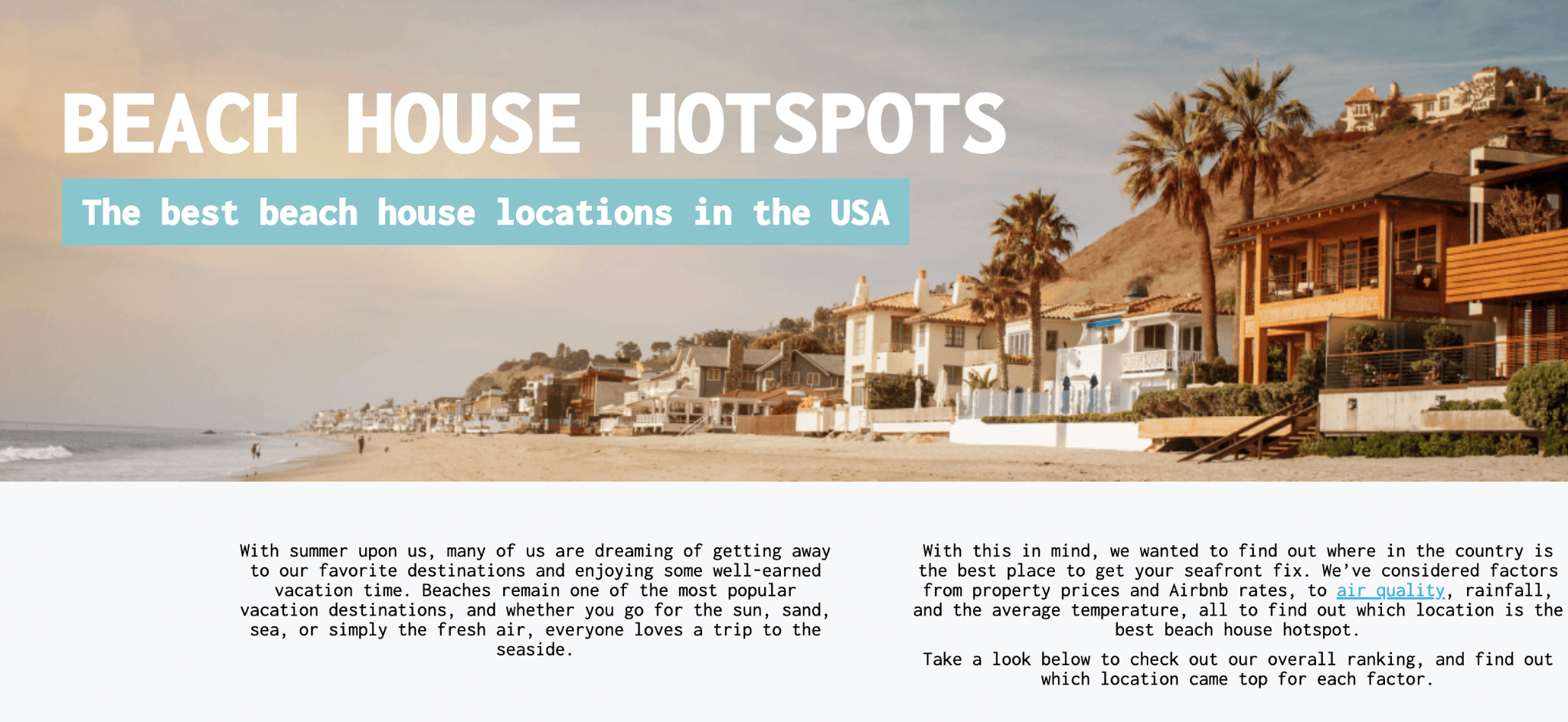 These have helped us get some pretty sweet links from high authority websites:
Due to such high authority backlinks, we could also make our backlink profile more "natural."
Improving the visitor experience: While we pushed for better content and links, we didn't ignore technical SEO. Our developers started to improve the site experience. Our goal was to decrease the bounce rates and improve our conversions.
Between all of the above tactics, our site traffic and conversions picked up significantly..
And that's all we have for this Ecommerce SEO case study. I hope you learned something valuable that helps you scale your store's SEO efforts.
Can we deliver similar results for your E commerce business?
We would love to scale a client's site as much as we enjoyed building Filter King. If you want us to handle your Ecommerce store, contact us for a free consultation.
I'm the inbound marketing director at On The Map Marketing, taking care of content marketing and SEO for our website. Previously I have helped numerous SaaS businesses with content and got my own website, Elite Content Marketer, to over 50k monthly visitors. I have written more than 500 articles on digital marketing, small businesses, sales, and related subjects, with my work appearing on the likes of Entrepreneur, Content Marketing Institute, WordStream, CoSchedule, and G2.