Web Design Dallas TX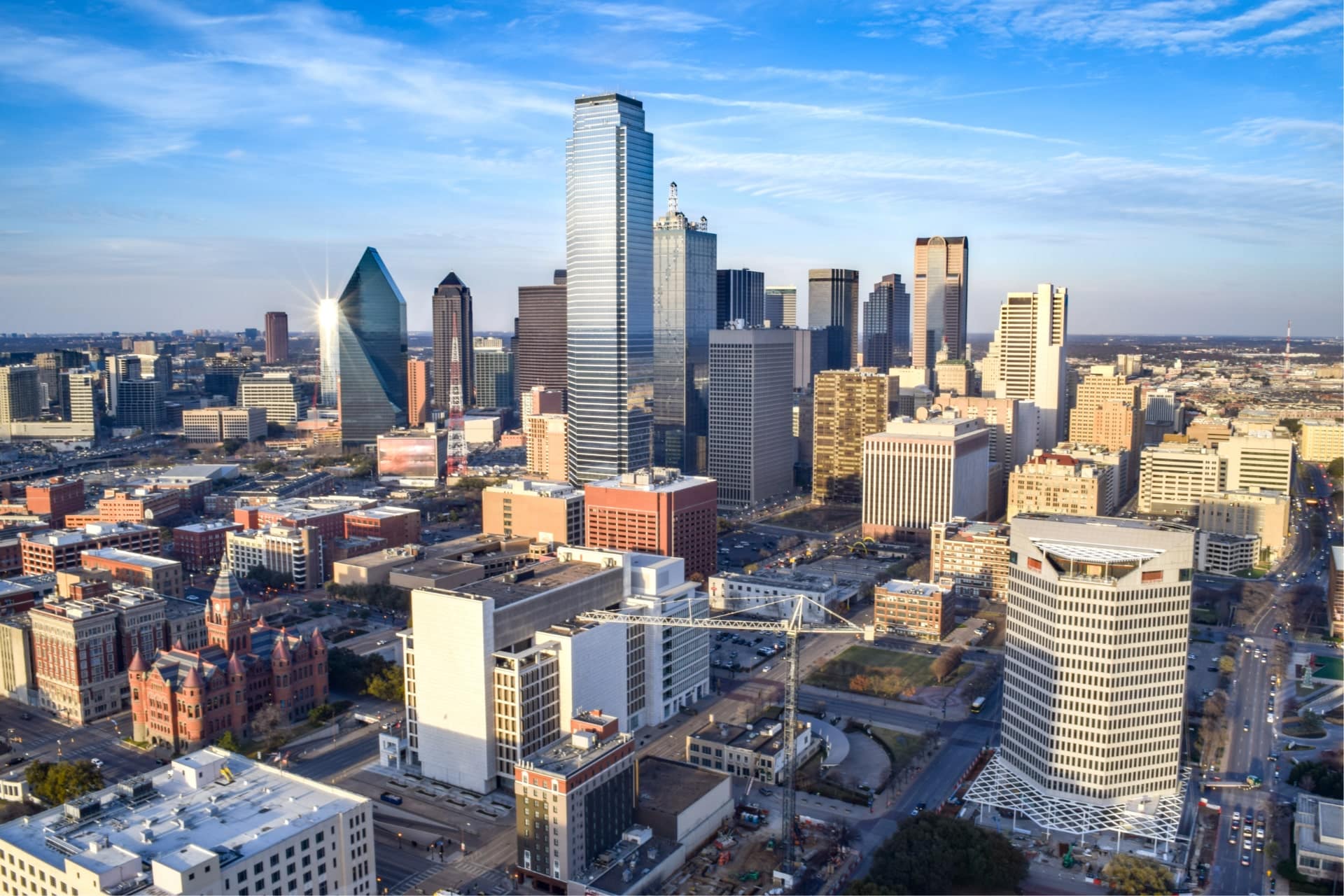 If you are looking for a web design company in Dallas, Texas to help you take your digital presence to the next level, then you have come to the right place. On The Map has been building beautiful websites that convert for over a decade, and many of our individual teammates have been working in web design for much longer. What this means for you, our client, is that when you work with On The Map, you are working with a passionate team of experts who are here to help you achieve your online goals.
Contact us now in order to speak with one of our representatives and to get a quote for your proposed work. We will be happy to go through your existing online strategies, the goals that you have for your new website, and ultimately explain to you how we can align with your goals and help you to capture meaningful, valuable traffic to that you can bring your products and services to a wider audience of potential customers.
Read more below to get a better idea of how we work, but keep in mind that your project will be unique, and requires a unique approach to get the best results. With our diverse and proven team, you can count on us our process — and we are happy to show you our past results for our Dallas TX web design as often as you would like. We love to show our portfolio off!
Our Web Design Process
The following is intended to give you a general sense of our approach, but remember that each of these steps will be done with certain goals or questions in mind depending on your unique business and industry. We believe that by staying consistent in our approach, but dynamic in the way we work through each step in order to build a clear path towards success for your project.
Understand
Before anything, we need to know all about your goals for a new website. Are you hoping to increase subscribers to your mailing list? Do you have products that you want to increase sales for? Who is your target audience, and how do you fit into their lives? By getting to know your unique and expert perspective of your industry, we can gain a better understanding of the approach that we will take. Part of the advantage of working with a firm instead of trying to build your site on your own is because of the assumptions and preexisting notions that you have about your industry. While these are certainly accurate and based on years of experience, a fresh approach is often the most effective way to take your website to the next level.
Analyze
The next step is to analyze the way that your target audience interacts with your industry online. We will need to understand their needs, and why they turn to experts like you in order to solve their pain-points in certain situations. By understanding your target consumer's online habits, we will be able to take a specific and focused approach to your website, your conversion funnels, and your specific messaging that our in-house SEO writers will provide for you. By taking this holistic approach, we can make sure that your website checks all of the most essential boxes to help you bring your business to the next level.
Strategize
Once we have taken the steps to get to understand your industry and your customers, the next step is to develop a strategy — more accurately, a series of strategies — for each of our goals. We will identify all of our target conversions, such as joining a mailing list, contacting for a consultation, submitting an inquiry, or buying a product, and begin to build conversion funnels and user flows for each goal. As we are determining our goals and the best ways to lead your visitors towards them, we will also develop a strategy for your content, known as SEO (Search Engine Optimization). A well-designed website is half the battle, and you need to provide your visitors with useful, engaging content to keep them coming back.
Design
Our world-class designers will then begin to design the website, with special care towards User Experience (UX) and User Interface (UI). These two key elements to successful web design will help to give your visitors a sense of your company and build trust, while at the same time providing them with a simple and navigable interface that doesn't leave them frustrated. Whether or not a web user realizes it, there are some very standard elements that go into web design, and when these elements are not present, they will quickly back out (bounce) and try the next website down in the results page.
Write
The most perfect web design in the world won't generate traffic and lead to conversions if it isn't filled with useful information and engaging content. Our team of in-house content writers will use our research to write content that speaks to your audience's needs and wants while using important keywords that signal to Google that you are an authoritative source in your industry. With a combination of leveraging important keywords and providing engaging and informative content on your site, you will be able to take advantage of Google's complex SEO algorithm and improve your position on the Google results page.
Approve and Launch
Your input is the most important of all! We will work alongside you throughout the entire design process to ensure that your needs are included, but once we are ready to go you will be given access to a mock-up site so you can interact with it as if it were live on the internet. After you are comfortable with everything and you have submitted your change requests, our developers will be able to get your website live and running. Now you can share your new site with friends, family, and existing customers so that they can marvel at your new digital presence!
Track
Launch day is a very exciting day for everyone, but there is still more work to do. By using technologies such as tracking pixels, Google Analytics, and a variety of other performance metric dashboards, we will be able to identify all areas that need adjusting and all areas that are doing exceptionally well. Without comprehensive data analysis and reporting, there is no way to truly know how your site is performing or to validate your return on investment. We provide our clients with custom reporting dashboards so that you can easily track the metrics that are most important to you, while we are working hard on the backend to make sure that your web presence is constantly improving.
Contact Us Now
If you are looking for a Dallas web design company that can bring your vision to life, look no further than the proven experts at On The Map, Inc. We offer one-stop web design and marketing services such as website updates, SEO campaigns, and more. The sooner you contact us, the sooner we will be able to start our work together and start bringing new
Related Content