Dallas SEO Agency
Dominate the Dallas Market With
SEO Services That Deliver!
Our results speak for themselves. Our Dallas SEO clients have RANKED Position 1 for some of their most competitive terms. We can do the same for your business! Contact our Dallas SEO agency today to get started on a top SEO campaign today.
Dominate the Dallas Market wit SEO Services that Deliver!

Are you looking for a way to grow your business? Of course you are. And right now there are many potential customers out there who may not know about you, or have never heard of you. They don't even yet know that you are the solution to their problems, and that you can fulfill their needs. And they won't know unless you use effective marketing strategies to get them to find out about you.

On The Map Marketing offers Dallas digital marketing services that help websites to increase their organic search results to compete for the highest rankings on search engine results pages. Popular industries that our Dallas SEO experts create marketing strategies for include:

Roofing SEO
Plumber SEO
Plastic Surgery SEO
Orthodontist SEO

Dallas SEO Services Build Your Brand

Today a digital marketing firm needs to do more than they did in the past to help their customers reach their business goals. Digital marketing is one of the most effective ways to promote your business and increase your visibility. Whether you are an established company or a newer one trying to build your audience, you can benefit from having the expertise and experience that our Dallas SEO company delivers.

Keyword Research

Keyword research is the foundation of any SEO campaign, so that is where we begin. How many keywords do you want your website to rank for? Do you want to aim for about 30 keywords for your website that you focus on for ranking purposes. Our Dallas SEO experts we use a technique known as a website information architecture which maps the different keywords that each page on your website is designed to rank for on Google search result pages. This information architecture is used to create a keyword structure for your website that is based on the kind of business your company operates.

There are two different types of keywords. The first one is short tail keywords. These are phrases that consist of a maximum of three words. While they are more general and can cast a wide net in terms of capturing an audience, they are not that specific which is a problem if you were trying to grow in a particular niche. On the contrary long tail keywords are phrases that have four or more words.

They have lower search numbers but they are far more specific and are typically used by visitors who are likely to become customers. For example, if you search "plumber Dallas", then you will get every Dallas plumber in your search results that has a website on Google. However, if you search for "leak detection plumber Dallas", then that person is likely in the middle of an emergency at their house, and they're looking for you to save them! Keyword research helps you be seen by those who need you the most—people who will likely become your customers.

Customized Reports For Your Company

SEO services are an investment in your company and they are important in helping you to get what you actually need for your company. This is where customized reporting comes into play. If you need higher engagement, for example, then you'll want to use social media more effectively to interact with your users and to build an audience. However, if your goal is to establish visibility or credibility in your niche field, then your best approach is to use blog posts; using the right keywords with good content can help you launch your digital marketing campaign.

SEO Company in Dallas Makes Your Website Accessible to All

Accessibility is one of the most important aspects of designing or updating your website to make it more SEO friendly. There are a number of reasons why. The visually impaired may not be able to use your website, which is not compliant with regulations and laws that keep the Internet accessible for all. You definitely do not want your customers turning away from your website, or worse, speaking badly about it online because they found it to be inaccessible to them.

For example, people who are visually impaired will find it difficult to read your website if there is not the right amount of contrast between the text and the color background of your site. Or if your images are not optimized with alt text that describes the image as well as the context that they are in, or if the screen readers cannot read the screen properly, which creates communication problems between the user and the website they're trying to access. What our SEO company in Dallas does is actually use your website as if they were a visually impaired user. They go through each web page and check that it is in compliance with the regulations and is accessible to all types of users.

Enhancing your website's accessibility also benefits other users. For example, users who have undergone surgery or have a problem with their hands, or have any other difficulties using the web because of an injury or a temporary condition, will benefit from the accessibility implementations on your website. So no matter what is going on in their lives, they can continue to be your customer.

Image Optimization To Pique Your Audience's Interest

With Instagram, Facebook, Twitter, there are billions of photos on the Internet. Those photos pique audience interest and often redirect users back to websites with even more pictures. If you have hired professional videography or photography services, or are going to, then you will likely spend hundreds or thousands of dollars on top-notch images.

You will work with our Dallas SEO experts who will ensure that your final images are the resolution you asked for (for web or print use, for example) with the right color grading and composition to really make them eye-catching. But if they aren't optimized, then you're not going to be getting the most out of the investment you made in professional services to get the images in the first place. Here are some tips to optimize your images.

Never Use Stock Images

If you look on sites such as Facebook and Instagram, you will often see original content made by content creators. Think about any time you saw a stock image, though. Did it make you feel distant from the company? Did it feel impersonal, or even lazy? If you go on websites such as Groupon, you may find that a lot of businesses, from yoga studios to hair salons to bars and restaurants have images that have been repeated. Does that make you want to find out more about the company? Most likely not.

You want users to be engaged with your website. It's very difficult to accomplish that with photos that aren't unique to you and your company. If you don't have professional photos, then you can take some on an iPhone and edit them in any of the myriad photo editing apps available to everyday people. It beats having a potential new customer look at your site and feel that if you're not putting enough effort into your site, then you won't put effort into their business.

Using The Right File Size

Our Dallas SEO company assists you in making sure that the images uploaded to your website load quickly and accurately on both desktop computers and mobile devices. You want to stick to the following file types when building your website:

JPG – This is the standard for photos on the Internet. However, sometimes their image quality can be poor. If that's the case, the next file type is still small enough to load on your website in a timely manner while delivering quality results.
PNG – This file type is used for high-quality photos and photos that include text, such as website banners. PNG supports transparent backgrounds whereas JPG does not, which is important when considering adding logos to a website.
GIF – This type is ideal for small images without a lot of detail, such as buttons.

Dallas SEO Services Customized for Your Business!

Tracked Data

Each Dallas SEO services package includes monthly reports because we want our clients to see the impact of their digital marketing campaign on their website search engine rankings, performance, and ability to generate more customers. But providing your business with monthly tracking data is more than just measuring how successful you've been or how successful this campaign is. The information that you receive from these monthly reports allows you to understand the online behavior, demographics, and unique characteristics of your audience. This enables your business to implement effective strategies for sales or for customer service to meet the needs of your customers.

Backlinking

41% of companies consider backlinking to be one of the most difficult SEO tactics because it requires your website to receive an endorsement from another website, one owned and operated by another company.

Backlinking is a vital part of SEO because external links can lead back to your website to validate the quality of content on your website. Google assesses websites for broken links as well as high-quality links, and will rank those with high-quality links much higher, of course. Our Dallas SEO agency focuses on a total link building strategy that incorporates all types of link usage including:

Outbound links. These link to other high-quality websites that are well-established. Think of these like you are citing a source for a research paper for school. Some examples of reputable outbound links include government websites, research universities, or links to reputable institutions.
Internal links. These are links that connect from one page to another page on your website and a lot of times this is done through blog posts. If you have a blog post that goes into much more detail about how to use a particular product, for example, and using it requires some prior knowledge or experience, then you can link to another blog post that you've written about that introduces the topic. Users dislike feeling like a company is talking over them or down to them, but some things really are complicated. You can use internal links to ensure that your customers enjoy their experience on your page.
Backlinks. Our Dallas SEO Company helps you to establish relationships with other website owners so you can create an effective back linking strategy. For example, if you are a camping gear company and you partner with the National Park Service, then you can create back links that support and encourage your users to not only go outside and visit the national parks but to use your products whenever they're going to the mountains or to the ocean. With this other entity having a bond with you, it creates a higher authority on your website.

Why On The Map Marketing Is YOUR Dallas SEO Company

If you're trying to grow your business here in Texas, then an SEO company in Dallas means that the work is being done locally with a team you can talk to any time you want to express concerns or considerations for changing your campaign based on how your business is running. One of the benefits of working with our Dallas SEO company is that all of our work is done in house. That means that all of our Dallas web designers, content writers, and other creative and tech staff members are here. This improves and facilitates communication between team members so your website is always getting the attention it needs.

With a fully accessible website publishing fresh content regularly, along with crisp images that load quickly on desktop and mobile devices, you are sure to impress customers and encourage them to become loyal to your brand. At On The Map Marketing, we are people, too, and we know that websites are designed for people. Working with us gives your website that extra personal touch that keeps users coming back again and again.
Let us prepare a FREE SEO
audit for your site!
Sarah McMahon – Sr. Digital Marketing Specialist
---
"We look at every dollar companies invest in their company using our services an enormous responsibility that we take seriously."
We have been able to follow and strictly adhere to this code by building a team of some of the brightest and most talented web developers, designers and SEO consultants in the industry. Our team is driven to be the best at what we do and to never compromise. We can only grow through the work we offer to our clients.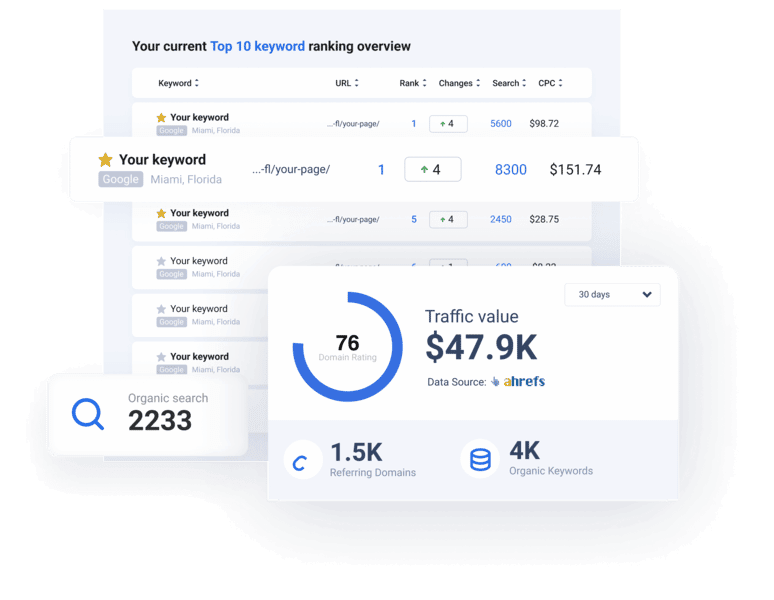 Our SEO clients get results
Increase in Generate Leads Monthly
Our clients say it best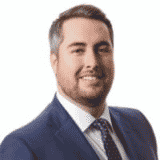 "When we first started our own practice, we lacked a natural online presence. We began our SEO Campaign with the purpose of generating leads and now we're ranking competitively in multiple cities and are receiving on average 90+ phone calls a month. I would recommend them to any Law Firm seeking to expand their online presence."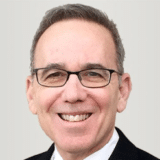 "The work is absolutely exceptional. On The Map redeveloped the whole site from an engineering standpoint. They did a great job fixing my website, which now is very user-friendly and has a modern, clean seal. They are very professional and have a passion about what they're doing."
"I started with On The Map a few months ago and am very please and impressed with the brilliant work they have performed towards my law firm's digital marketing efforts. They have put us on the first page of Google for a variety of important search terms. I now feel that my law firm is on equal footing with larger law firms in the very competitive sphere of digital marketing. I worked most often with Julian, Marcela and Bri. Thank you On The Map."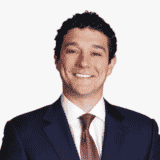 "A budget of $20,000.00 translated into a significant anticipated profit! On a budget of approximately $20,000.00, Val and her team were able to take my website from Google's back pages all the way to Page 1 (and, in some cases, Position 1) for a slew of very valuable search terms. This has translated into real money and a significant anticipated profit."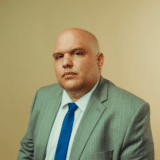 "I have been delighted with my experience at On the Map. Going solo and trying to navigate the waters of building a website and finding the right SEO company was daunting. Thankfully, I made the right choice with On the Map. My site looks better than I ever could have expected and I am quickly getting traffic and calls. I would recommend On the Map to any attorney (outside of my practice area and region) to go with On the Map."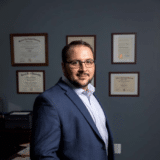 "Serrantino Law, LLC is a general litigation law firm located in the heart of Middletown, Connecticut. At Serrantino Law, we put our clients' needs first. If you've been injured in a Motor Vehicle Accident, injured on the job, charged with a crime, or even if you're being sued by a longtime business partner, we are there for you. Attorney Serrantino and his staff have years of experience representing clients in all areas of general litigation. Attorney Serrantino will ensure that ALL of your rights are protected, even those rights you may not even know you have."
What SEO services do we offer?
Award-winning SEO experts
On The Map Marketing is a truly global digital marketing agency. The team is constantly growing to meet the needs of our clients, with over 50 people filling the conference rooms, offices and sales floors.
Each person is important to us because we wouldn't be here without our clients. Each business is important because it's the passion of business owners that gives us our motivation and direction when building their online presence.
"We positively impact the world, one person,
one business, one dollar at time."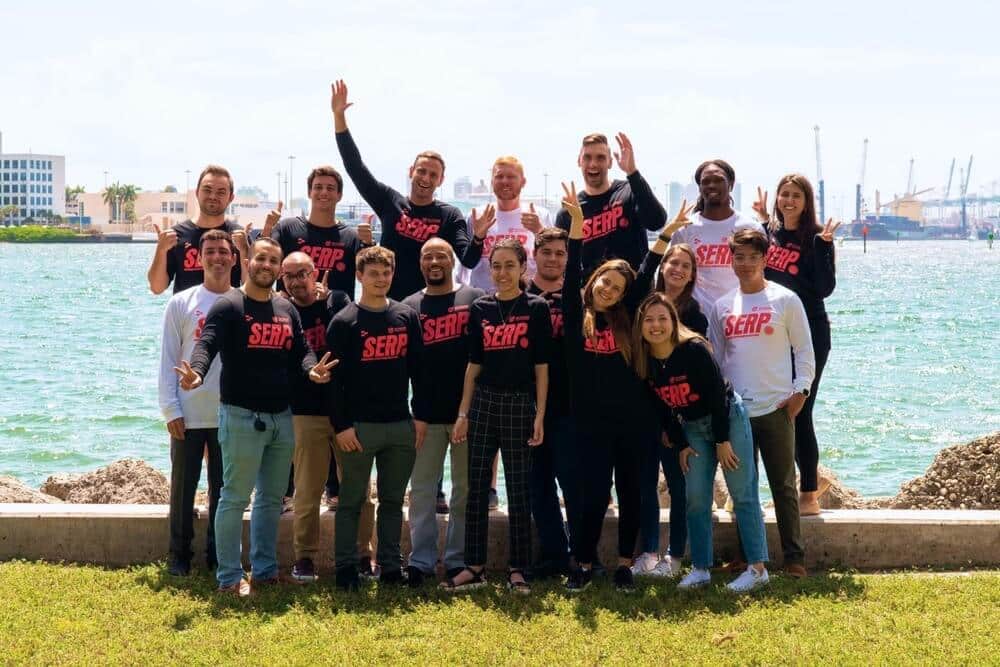 Revenue Generated for Our Clients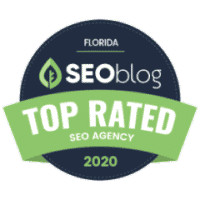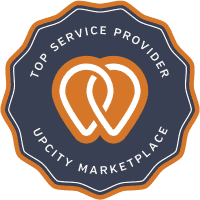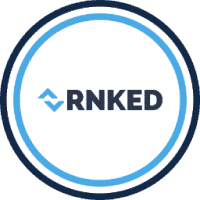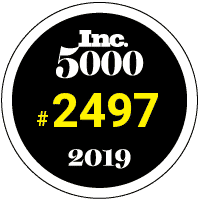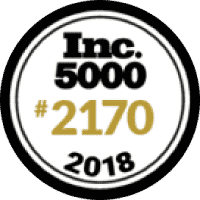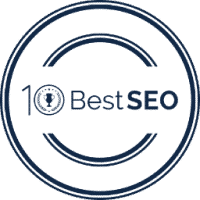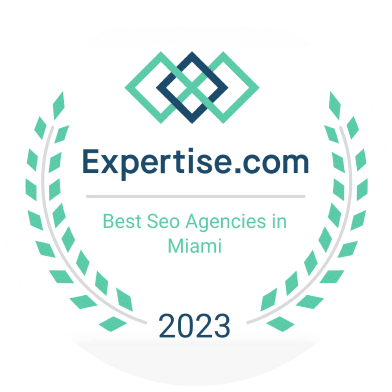 Let us do a FREE SEO audit for your site!