West Palm Web Design Company
Shine in the West Palm Market With
Design Services That Deliver!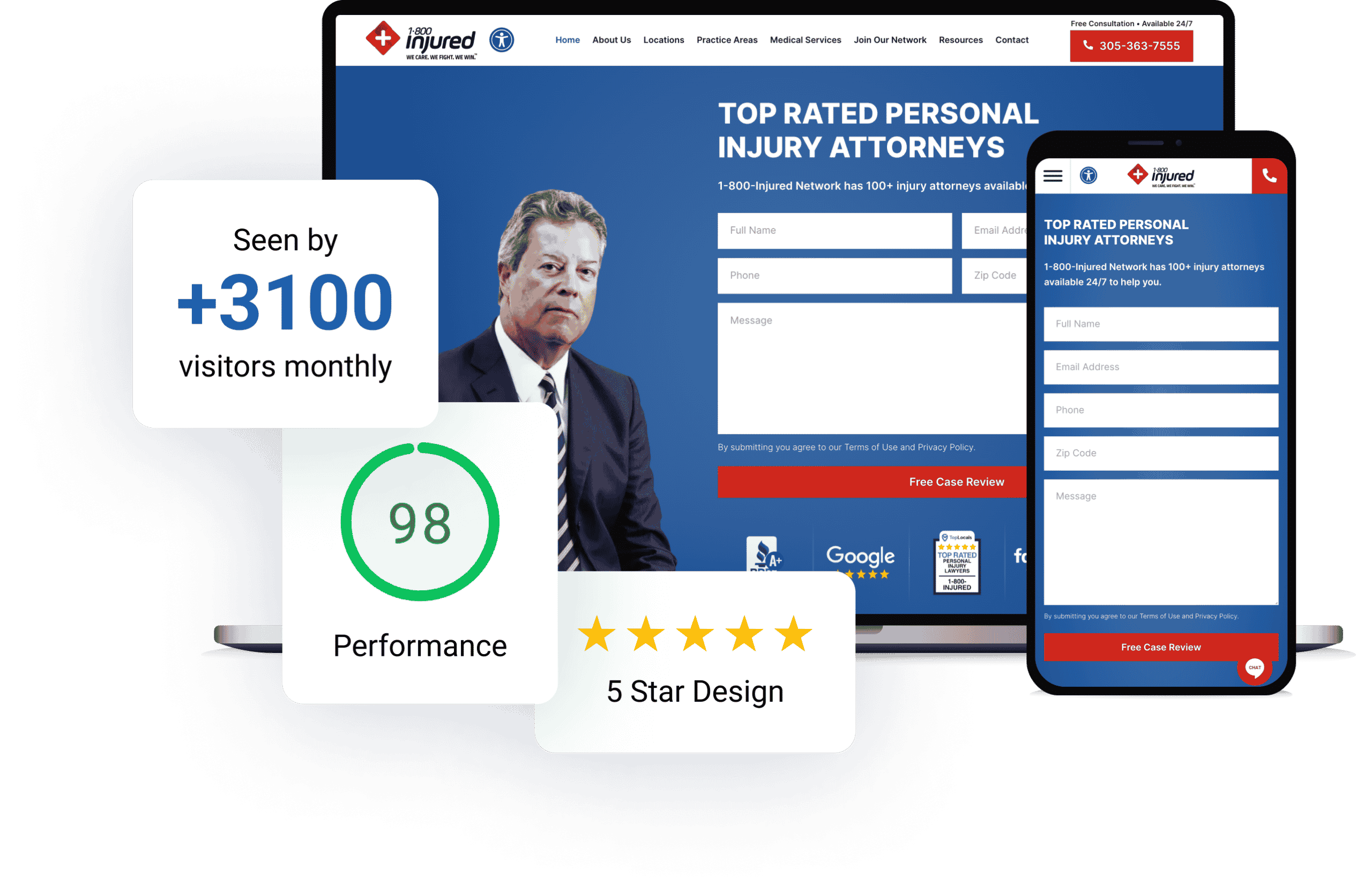 The best way to get your business noticed is with a slick, well-designed, highly-optimized, user-friendly website. And the best way to get a slick, well-designed, highly-optimized, user-friendly website in West Palm is by working with On The Map Marketing.
Analysis

The first step in making a top-performing website is conducting a thorough analysis. If you already have a website, then conducting an analysis can shed light on key areas of improvement in order to increase your rankings on search engine results pages. If you're starting from scratch, then analysis will help you to make informed decisions and provide insight to help you develop the right strategies for your business. Areas of analysis include:


Web page loading speeds
Whether or not descriptive and accurate alt text accompanies all images
The quality of your content
The presence of broken internal or external links
The quality of backlinks
Title tags, meta descriptions, and headers

Next, our team will perform an analysis of your industry to find ways to make your website rank more favorably. At On The Map Marketing, we perform detailed market research on the kind of audience you want to attract.

Strategy

Once our analysis is complete, we work with you to develop strategies to implement our findings into your new or updated website. Our team will carefully walk you through our findings and explain the details to you. You will have a full understanding before we move forward with any implementation.

Every component of your website has a great impact on your company's SEO efforts. If you want to improve your company's website's rankings on Google and drive traffic to your website, then you need to look at the following factors:

Pay-per-click, or PPC
Social media management
Website design
Content

While some of these components aren't directly related to your site, they do drive traffic to your page. Every time someone clicks on your site, whether it's through organic search results, a social media post, or a paid ad, it affects your rankings. Furthermore, each modification or addition you make to your company's website can improve your website's rankings on search engines. However, the key to effective on-site SEO is to be thorough and to pay attention to the smallest details of each web page. As we help you build a strategy, we take all of your business goals into consideration.

UX/UI Design

As much as you want to distinguish yourself from other companies, this is not the time to be different just for the sake of being different. Good design incorporates form and function. More people than ever are using the internet on their phones, tablets, desktop computers, and laptops. They know to expect that there will be a menu at the top of the website or in another logical place. They know they should be able to fill out forms online on a mobile device without having to pinch their screen or zoom in. This is all part of the user experience and user interface design (UX/UI) and we consider it during every step of the design process.

Having clear title tags and meta-descriptions with appropriate keywords, headers, and descriptive alt text accompanying your images will make it easier for everyone to access your website and interact with your brand. If you have a legal firm, doctor's office, or provide a service where your clients come to you, then your physical address needs to be prominently placed on your website so that people can find it and easily open it in a GPS app with just one click.

And while all of this is standard, it does not mean that your website will not stand out. At On The Map Marketing, we pride ourselves in developing not only well-designed websites from a technical standpoint but ones that have an aesthetic quality that accurately reflects your brand.

UX Design

While your users may not always remember what exactly was on your website, they will remember how it made them feel. And a website that is very easy to use, that is enabled for one-touch transactions, and is easy to navigate is one that they are likely to return to or to share with friends. Your website needs to make a good impression on every visitor every time. Here are some design tenants that our web design team will use when building your website:


Responsive design. Responsive design means that a website will adapt to whatever screen it is being viewed on, whether it is a tablet, iPhone, Android, laptop, or desktop computer. If you've been to a website before on a smartphone and it couldn't detect the size of your screen, then you probably found yourself turning your phone in order to read the content or interact with it. Every website developed by our team is scalable to match the screens that visitors are accessing it from. No more pinching and zooming or other inconveniences!
Quick loading speeds. When a website takes a long time to load, then visitors are likely to leave. This contributes to your bounce rate, which is a term used in web traffic analysis to mean the percentage of all visits to your website where a user only viewed one page before leaving. Even the difference from 3 seconds to 4 seconds can increase your bounce rate to 17.1%, and a web page loading time of 7 seconds increases the bounce rate to 32.3%. Ideally, your page speed should be less than two seconds.
Hierarchical design. People understand information better when it is presented in a hierarchy, with the most important information at the top and in a prominent location, followed by successively granular or less important information. What some web design companies do in order to drive traffic to your website is to use spammy techniques and intentionally develop your website for Google web crawlers rather than people. Google does a good job of trying to seek out poor-quality websites. A website that is designed for people rather than for bots, and that presents information in a way meant to be consumed by human beings, has a better chance of ranking higher. We always keep real people — your audience — on our minds during the design phase.
Simplicity and clarity. Since March 2020, more people have been forced to use the internet if they weren't using it that much before. This spike in internet usage is not expected to go away anytime soon. Your users likely have prior experience on other websites and will expect that your website follows these design tenants. So, don't use this as an opportunity to do anything outrageous to your website just because you think it's cool. If that does help you to stand out then it won't be in a good way. Great design is always intentional, using a clean and organized aesthetic for your website that is a clear reflection of your brand. Every website element needs to be in a place where it makes sense. If a design looks too busy, then your visitors may leave to visit a competitor's more intuitive and appealing website.

UI Design

User interface design is all about the actual presentation of your website. User interface design combines graphic design and typography skills, whereas user experience is about website elements and structure. Think about it this way: user experience is about putting your menus in the right places, and user interface is making sure the font chosen for your menu options is readable.


Accessibility. A website that is accessible to visitors with disabilities means that you can open yourself to a wider audience. Permanently disabled visitors will not be the only ones to benefit from optimizing your website for accessibility. People with temporary disabilities will be able to use your website in spite of their condition. Videos can be optimized to include text, and the background can be optimized so that your website is easy to read outdoors on a sunny day. In fact, reducing sun glare is one of the most important details when designing websites for companies where it's always sunny!
Call to action. The call to action is the part of your website that directs your users to do something, such as schedule an appointment or purchase a product. These CTAs are tastefully placed on your website. Intuitively designing your website means that our web design team is sensitive to the fact that your customers don't want to feel like there is a sales pitch coming at them all the time. Your call to action must give your audience a very clear reason why they should take action, such as purchase your product, without being too pushy.
Clear feedback. There should be no surprises when visitors use your website. When they click on what looks like a button or active link, then they expect that to take them somewhere else. It should be clear what every element will do. Users should never find themselves unsure of how to get back to whatever web page they were on before. A great user interface design allows your users to use your website without frustration.

Design Approval

The final step before launching your website is to send you a mockup for your approval. This is a non-interactive version of your website that you will use, critique, and then provide us your feedback on. You'll be able to use it the same way your users will once it's live, so your simulation will not be any different from the final product. Once our West Palm Beach web development team receives your feedback, we will implement any changes that you want before sending you another mockup with those changes. When you approve the final design we then enter the last phase of the process, which is launching your brand new website.

Grow Your Business with our West Palm Beach Web Design Services

West Palm Beach is an ideal location for all types of businesses, from small startups to multi-national corporations. It is the home of renowned festivals and has drawn thousands of visitors every year for Sunfest. In fact, Forbes has noted that two of the top industries in West Palm Beach are technology and tourism. And unlike other major cities, the costs of running a business here are much lower, and it is one of the most easily accessible cities with easy commutes.

Additionally, our stable of content writers will ensure that you have top-notch material to post on your website no matter what your niche field is. Great content is what people share on their social media, and drives them to come back to see what's new. Blog posts, images, how-to videos, and other content make your website far more engaging for your users, who are then inspired to keep coming back. Our content writers, located here in West Palm Beach, compose engaging posts and articles across a variety of topics.

Why Choose Our West Palm Beach Web Design Services?

Web Design Experts With Over 10 Years Of Experience

Internet trends change, and the year 2020 is bringing out some of the most disruptive shifts in digital marketing. We have been in this industry for over 10 years and have helped our clients weather many storms and take their business to the next level with their web presence. We have helped to boost search engine rankings for luxury car rental companies like Lou La Vie, home design companies like Whitney Bloom Design, law firm referral services like 1800injured.care, and many more with our experience you can be confident that we will propel your business to the top spot on Google search engine results pages And that you'll be able to stay there.

All Work Done In House

All of our services are in-house. When outsourcing any part of the project, there is always a risk of miscommunication, missed deadlines, and having a freelancer caught up in another project that is more time-consuming. But with our West Palm Beach team all working under one roof, you know that you will have timely responses to all of your inquiries.

Consistent Positive Results

Because of our passion, knowledge, and experience, we have been able to triumphantly propel all kinds of different businesses to greater success. Marketing is just as important as your product or service and should be thought of that way. We have a proven track record for helping companies see the traffic and revenues they've dreamed of. So give us a call and let us know what your goals are so we can get positive results for you!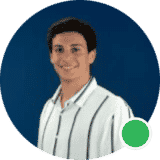 Let us prepare FREE a design
audit for your site!
Fernando Abello – Head of Sales Intelligence
---
"We look at every dollar companies invest in their company using our services an enormous responsibility that we take seriously."
We have been able to follow and strictly adhere to this code by building a team of some of the brightest and most talented web developers, designers and SEO consultants in the industry. Our team is driven to be the best at what we do and to never compromise. We can only grow through the work we offer to our clients.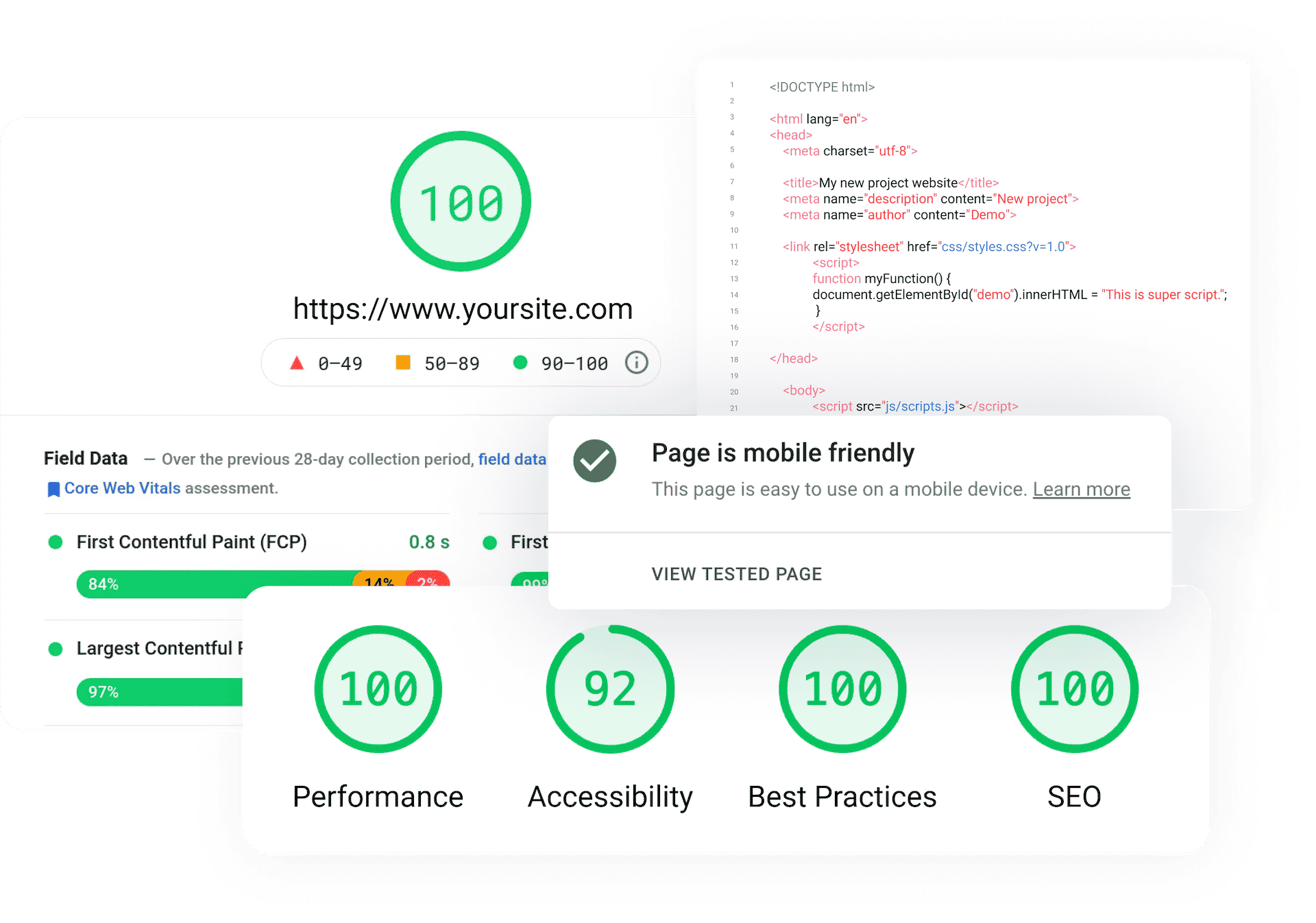 Our clients say it best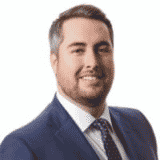 "When we first started our own practice, we lacked a natural online presence. We began our SEO Campaign with the purpose of generating leads and now we're ranking competitively in multiple cities and are receiving on average 90+ phone calls a month. I would recommend them to any Law Firm seeking to expand their online presence."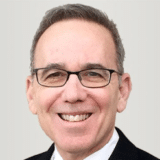 "The work is absolutely exceptional. On The Map redeveloped the whole site from an engineering standpoint. They did a great job fixing my website, which now is very user-friendly and has a modern, clean seal. They are very professional and have a passion about what they're doing."
"I started with On The Map a few months ago and am very please and impressed with the brilliant work they have performed towards my law firm's digital marketing efforts. They have put us on the first page of Google for a variety of important search terms. I now feel that my law firm is on equal footing with larger law firms in the very competitive sphere of digital marketing. I worked most often with Julian, Marcela and Bri. Thank you On The Map."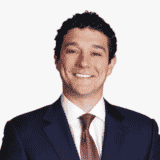 "A budget of $20,000.00 translated into a significant anticipated profit! On a budget of approximately $20,000.00, Val and her team were able to take my website from Google's back pages all the way to Page 1 (and, in some cases, Position 1) for a slew of very valuable search terms. This has translated into real money and a significant anticipated profit."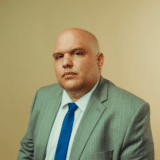 "I have been delighted with my experience at On the Map. Going solo and trying to navigate the waters of building a website and finding the right SEO company was daunting. Thankfully, I made the right choice with On the Map. My site looks better than I ever could have expected and I am quickly getting traffic and calls. I would recommend On the Map to any attorney (outside of my practice area and region) to go with On the Map."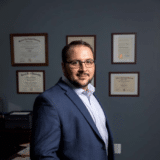 "Serrantino Law, LLC is a general litigation law firm located in the heart of Middletown, Connecticut. At Serrantino Law, we put our clients' needs first. If you've been injured in a Motor Vehicle Accident, injured on the job, charged with a crime, or even if you're being sued by a longtime business partner, we are there for you. Attorney Serrantino and his staff have years of experience representing clients in all areas of general litigation. Attorney Serrantino will ensure that ALL of your rights are protected, even those rights you may not even know you have."
What website design services do we offer?
Award-winning web design experts
On The Map Marketing is a global digital marketing agency. The team is constantly growing to meet the needs of our clients, with over 50 people filling the conference rooms, offices and sales floors.
Each person is important to us because we wouldn't be here without our clients. Each business is important because it's the passion of business owners that gives us our motivation and direction when building their online presence.
"We positively impact the world, one person,
one business, one dollar at time."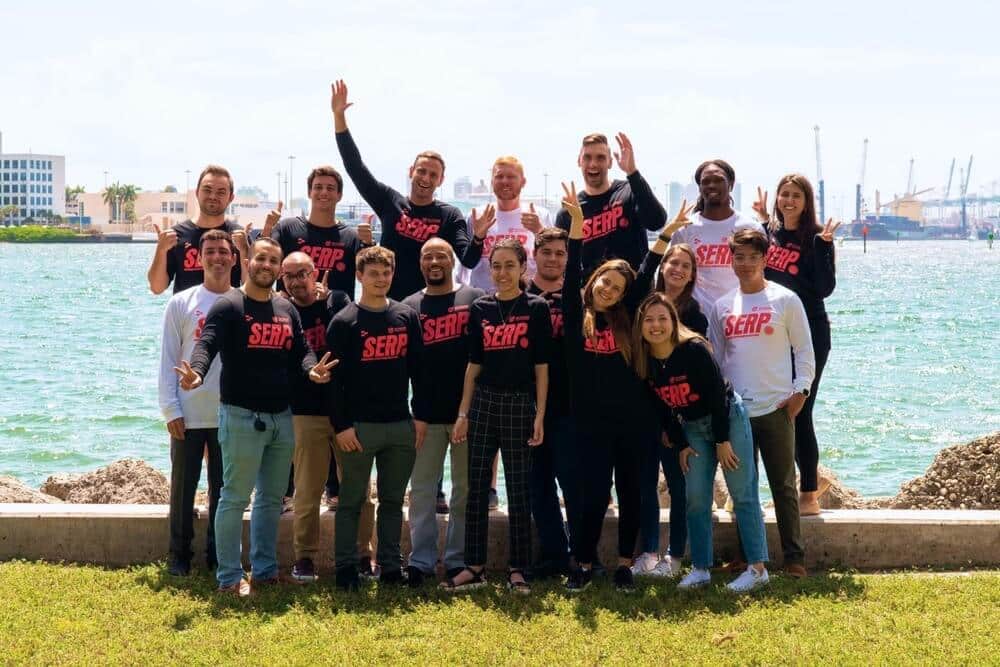 Revenue Generated for Our Clients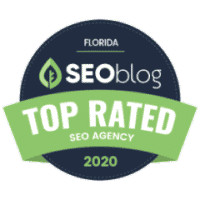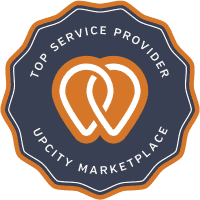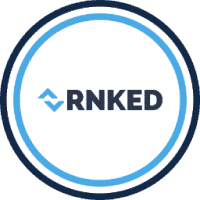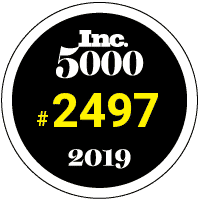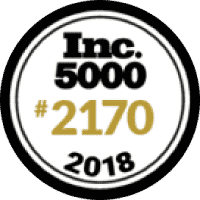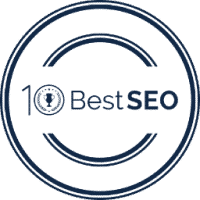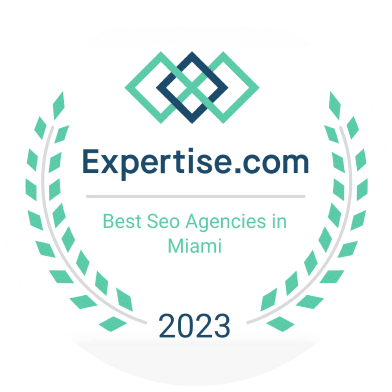 Let us do a FREE design audit for your site!