West Palm SEO Agency
Dominate the West Palm Market With
SEO Services That Deliver!
Our results speak for themselves. Our West Palm SEO clients have RANKED Position 1 for some of their most competitive terms. We can do the same for your business! Contact our West Palm SEO agency today to get started on a top SEO campaign today.
How We Help Your Business Rank?

Our West Palm Beach SEO Experts will Fully Analyze your Website

Many West Palm Beach SEO experts know about increasing rankings on Google, promoting online growth, and building or updating an existing website to enhance users' experiences. In 2016, businesses all over the United States spent approximately $65 billion in SEO services because they know that top-ranked websites attract a higher web traffic volume, which translates to higher conversions than lower-ranked websites. At On The Map Marketing, our team takes a holistic approach to analyze your website and compare it to the standards set forth by the largest search engine in the world, Google! We start every campaign by analyzing your website's:

Content
Technical Page Attributes
Information Architecture

The optimal organizational structure for your website, and the one that Google wants owners to create, are designed from an SEO perspective that allows users to interact with your website easily. With an intuitive design, visitors can explore, interact with, and naturally find the information they are looking for. This is crucial for blogs or other serialized content that visitors may have seen previously and want to return to or to find new information without having to sort through old content. This complexity can cause users to leave your website, and find another site that meets their needs with a logical structure to their site. Your website should also function properly and be optimized for mobile users. In fact, Google research has shown that mobile users who have difficulty interacting with a website were 62% less likely to purchase from that website's brand in the future. You want your website to be much more informative, pleasant, and even more fun to use than your competitors. Otherwise, not only will users want to leave your site, but Google will evaluate your site as having lower quality and will rank you lower on search engine results pages.

Keyword Research for SEO Done by our Specialists

Our West Palm Beach SEO experts will walk you through the creation of an effective keyword strategy and discuss with you at length which keywords will work best for your business and goals. From a technical perspective, our SEO analysts categorize keywords into two distinct groups with each one having its own set of advantages and disadvantages. The two general categories of keywords are:

Short-Tail Keywords: Typically between one to three words, these keywords have a high search volume, which means they also have a high amount of search competition. However, because they are general, they can pull in new users who may not have necessarily been specifically looking for information about your company, but found you through keywords and have sparked an interest in knowing more about your product, maybe even reading your blog.
Long-Tail Keywords: These are at least four words long, and quite specific. These are the users who know exactly what they want, and they are ready to take action, such as purchase a specific product to meet a specific need. For example, "personal injury Delray slip and fall" is not only specific to the location but specific in terms of what kind of representation this person is searching for in a local attorney. This type of keyword is usually four or more words long and highly specific. Typically, these long-tail keywords have less competition than shorter keywords, but the trade-off is that they experience a lower search volume.

Full Website On-Site Optimizations

At On The Map Marketing, an SEO Company in West Palm Beach, we base their recommendations on standards that are published by Google, and the on-site SEO techniques that our SEO experts use to develop and analyze web pages are no exception to this rule. Thus, our analysts have developed a set of fundamental SEO factors that must be used and optimized in every SEO strategy, based on the best practices published by Google. Those include:

Images and Media
Meta Descriptions, Title Tags, and Headers
Internal and external links

All of the links incorporated into your website's structure, such as those that link one web page on your website to another, and links that link web pages on your website to another website, are followed and tracked by Google. Factors such as broken links or links that direct to low-quality websites can negatively impact your website's rankings on Google. That's why our West Palm Beach SEO experts always recommend:

Using contextually relevant, targeted internal links within each web page only
Linking to authoritative, high-quality, external websites only
Developing a targeted internal linking structure
Testing each link to ensure they are active and working properly

Niche-Specific Link Building Outreach

41% of companies in the United States find link-building to be one of the most difficult tasks in implementing their SEO strategy, but it is one of the most important aspects of SEO. Link-building, or backlinking is when you link to another website in your content, or when another website links to your content. These links need to be authoritative, credible, and should be considered a reliable source of information in the niche your company operates in. Low-quality or spammy links will not only make your visitors want to leave your website, but it will also lead to lower rankings on Google because the content is not considered high enough in quality.

Because of this, On The Map Marketing incorporates a variety of link-building strategies into every SEO campaign. Our web development team design and develop a website structure that encourages backlinking, and additionally creates and implements an editorial backlink strategy for your targeted industry and audience.

Fully Optimized Custom Content

From the user's perspective, content is one of the most important aspects of your website's structure. Google research has shown that useful and compelling content affects your rankings more than any other factor, and according to Adobe's 2015 State of Content Report, 38% of users stopped engaging with content that was unattractive in its layout or imagery. Additionally, studies have shown that 46% of online users will leave a website if it "lacks a message" within the website's content.

What you publish on your website directly influences your website's performance on Google, and your website's ability to convert website visitors to leads or sales. All of our West Palm Beach SEO experts understand that the most important part of any SEO campaign is to create content that engages and piques the interests of users. According to Google, a high-ranking website needs content that is:

Fresh
Unique
Well organized
Well written and easy to read

After over a decade serving clients in the SEO industry, On The Map Marketing has meticulously tracked changes to Google's algorithm and studied how well-known ranking factors can impact a website's performance. In 2011, Google introduced the "freshness update," and every West Palm Beach SEO company took notice. This was basically the biggest tech giant finally showing how to achieve higher rankings to the online community. Out of all of the information released, one of the biggest suggestions was to constantly update and add new, engaging content. Also, we incorporate every aspect of Google's best practices into each piece of content that we create. One of the most important guidelines—with respect to content—is the duplicate content standard that Google put on all website owners. It states that content that is similar or identical to other content, either on your site or others, will result in your website being ranked much lower, or may even result in your site being flagged for unethical practices. Consequently, our writers only provide fresh content that is aligned with the standards set forth by Google so your website can continue to achieve high rankings, and converting visitors.

Customized Reporting Made Just for You!

Each SEO package On The Map Marketing offers our clients includes monthly reports with a variety of unique data sets. Our SEO analysts use these metrics to measure the efficacy of a campaign and to identify if there are areas on your website that need to be revised and restructured. Types of key metrics include:

How much traffic each web page attracts
The performance metrics of each source that directs traffic to your website
Your website's conversion rate

These are all measurements of both performance and diagnostic data. Because these data sets are delivered to you monthly, you can talk with our West Palm Beach SEO experts about your campaign and how your initial strategy can be improved.

Key performance indicators (KPI) are metrics that businesses use to gauge the impact their marketing budget has had on their business' performance from a financial perspective, and normally, each website will have its own unique set of KPIs, which are chosen based on the type of business you are operating. For example, online retailers often use sales as a KPI, because they define a conversion as a sale. This allows them to calculate and understand the return they are experiencing on their marketing investment. Generally, there are three fundamental KPIs that businesses use based on their unique business model:

Average Revenue per Conversion
Average Revenue per Lead
Average Revenue per Visitor

Our SEO Company in West Palm Beach will not only help you calculate your website's KPIs but also understand the connection between data used for creating monthly reports and KPIs.

Why Choose Our West Palm Beach SEO Services?

SEO Experts with over 10 years in the Industry!

At On The Map Marketing, we take pride in being diverse, with each member bringing unique skills to each campaign that allow them to provide clients with dynamic services and solutions to meet their needs. But in addition to their unique skills, they've been in this ever-changing industry for over 10 years, observing trends come and go, and changing their practices to meet the new demands and challenges in the digital marketing landscape. These diverse backgrounds, combined with over 10 years of experience in the SEO industry, have allowed our West Palm Beach SEO team to create campaigns that have pushed several of our clients to the top ranking on Google, and we can obtain these same results for you.

All Work Done In-House

Oxford's College of Marketing found that outsourcing work causes customers to develop a negative view of your brand, which leads to lower customer loyalty and negativity within the company. There's a smarter way to work, and our West Palm Beach SEO experts at On The Map Marketing, consisting of content writers and web designers among other digital marketing professionals, have been using this strategy for years—hence our portfolio of successful campaigns. Our strategy also ensures that every SEO campaign we lead has a consistent message and needs the industry-leading standards of quality our team is dedicated to upholding.

Tracked Data

Recent estimates have shown that over 73 billion phone calls were generated solely from mobile searched in 2018. Additionally, Google reports that companies that respond to customer reviews online are 76% more trustworthy than companies that do not. Our West Palm Beach SEO analysts can help you capitalize on these statistics using tracked data, which allows you to see how effective your digital marketing efforts are. Because of its vital use in making important decisions and projections about the future, all of our SEO packages that our team creates for you include user demographics, call tracking and source data that can allow you to measure the effectiveness of your SEO campaign.

Consistent Results!

Over 10 years ago On The Map Marketing was founded, and since then our CEO has set out to accomplish one task—to provide companies all over the United States with the highest quality digital marketing services available. Every one of our West Palm Beach SEO specialists shares this goal as well as the mentality that motivates it into action. With this goal in mind, On The Map Marketing has helped many businesses, numbering in the thousands, with developing and improving their digital marketing campaigns to achieve number one rankings on Google, foster long-term growth, and stay connected with their target audience. Our team of SEO experts is ready to work with you and bring your goals to fruition. Call our SEO company in West Palm Beach to find out how we can help improve your digital marketing.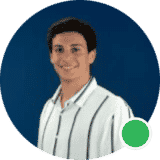 Let us prepare a FREE SEO
audit for your site!
Fernando Abello – Head of Sales Intelligence
---
"We look at every dollar companies invest in their company using our services an enormous responsibility that we take seriously."
We have been able to follow and strictly adhere to this code by building a team of some of the brightest and most talented web developers, designers and SEO consultants in the industry. Our team is driven to be the best at what we do and to never compromise. We can only grow through the work we offer to our clients.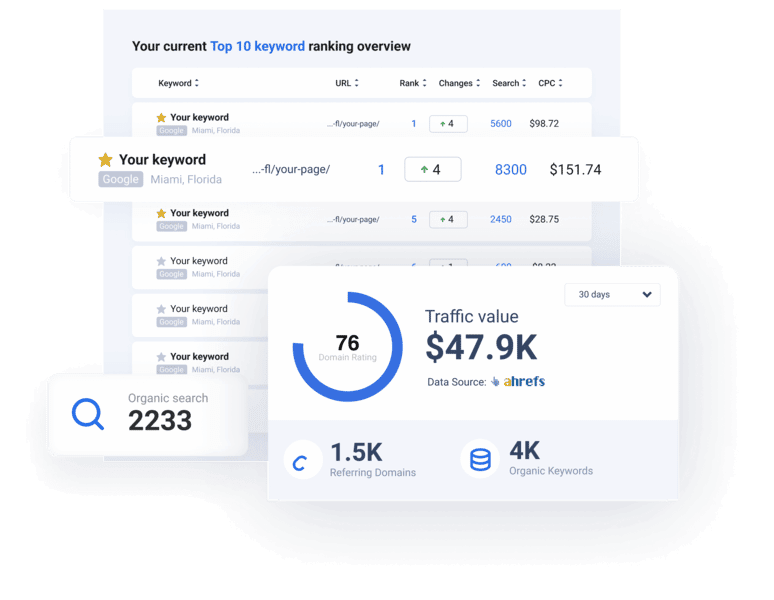 Our SEO clients get results
Increase in Generate Leads Monthly
Our clients say it best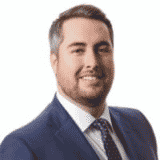 "When we first started our own practice, we lacked a natural online presence. We began our SEO Campaign with the purpose of generating leads and now we're ranking competitively in multiple cities and are receiving on average 90+ phone calls a month. I would recommend them to any Law Firm seeking to expand their online presence."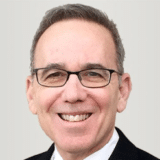 "The work is absolutely exceptional. On The Map redeveloped the whole site from an engineering standpoint. They did a great job fixing my website, which now is very user-friendly and has a modern, clean seal. They are very professional and have a passion about what they're doing."
"I started with On The Map a few months ago and am very please and impressed with the brilliant work they have performed towards my law firm's digital marketing efforts. They have put us on the first page of Google for a variety of important search terms. I now feel that my law firm is on equal footing with larger law firms in the very competitive sphere of digital marketing. I worked most often with Julian, Marcela and Bri. Thank you On The Map."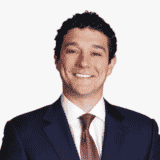 "A budget of $20,000.00 translated into a significant anticipated profit! On a budget of approximately $20,000.00, Val and her team were able to take my website from Google's back pages all the way to Page 1 (and, in some cases, Position 1) for a slew of very valuable search terms. This has translated into real money and a significant anticipated profit."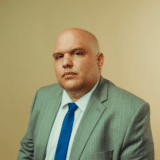 "I have been delighted with my experience at On the Map. Going solo and trying to navigate the waters of building a website and finding the right SEO company was daunting. Thankfully, I made the right choice with On the Map. My site looks better than I ever could have expected and I am quickly getting traffic and calls. I would recommend On the Map to any attorney (outside of my practice area and region) to go with On the Map."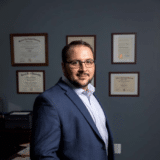 "Serrantino Law, LLC is a general litigation law firm located in the heart of Middletown, Connecticut. At Serrantino Law, we put our clients' needs first. If you've been injured in a Motor Vehicle Accident, injured on the job, charged with a crime, or even if you're being sued by a longtime business partner, we are there for you. Attorney Serrantino and his staff have years of experience representing clients in all areas of general litigation. Attorney Serrantino will ensure that ALL of your rights are protected, even those rights you may not even know you have."
What SEO services do we offer?
Award-winning SEO experts
On The Map Marketing is a truly global digital marketing agency. The team is constantly growing to meet the needs of our clients, with over 50 people filling the conference rooms, offices and sales floors.
Each person is important to us because we wouldn't be here without our clients. Each business is important because it's the passion of business owners that gives us our motivation and direction when building their online presence.
"We positively impact the world, one person,
one business, one dollar at time."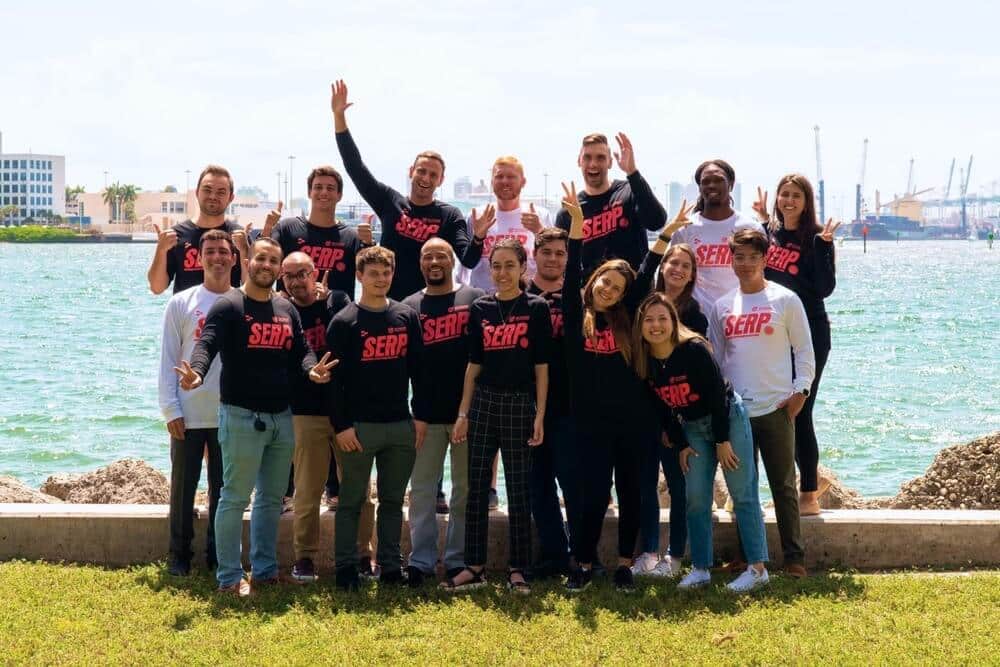 Revenue Generated for Our Clients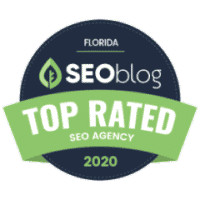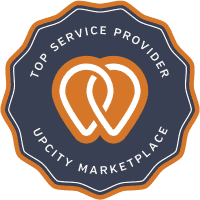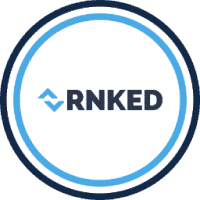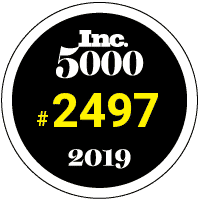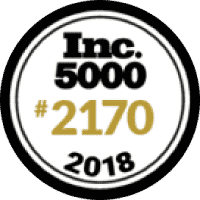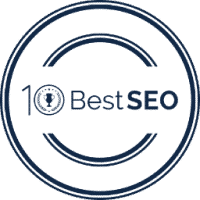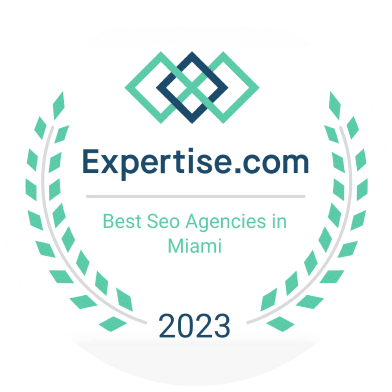 Let us do a FREE SEO audit for your site!