Website Pricing and Packages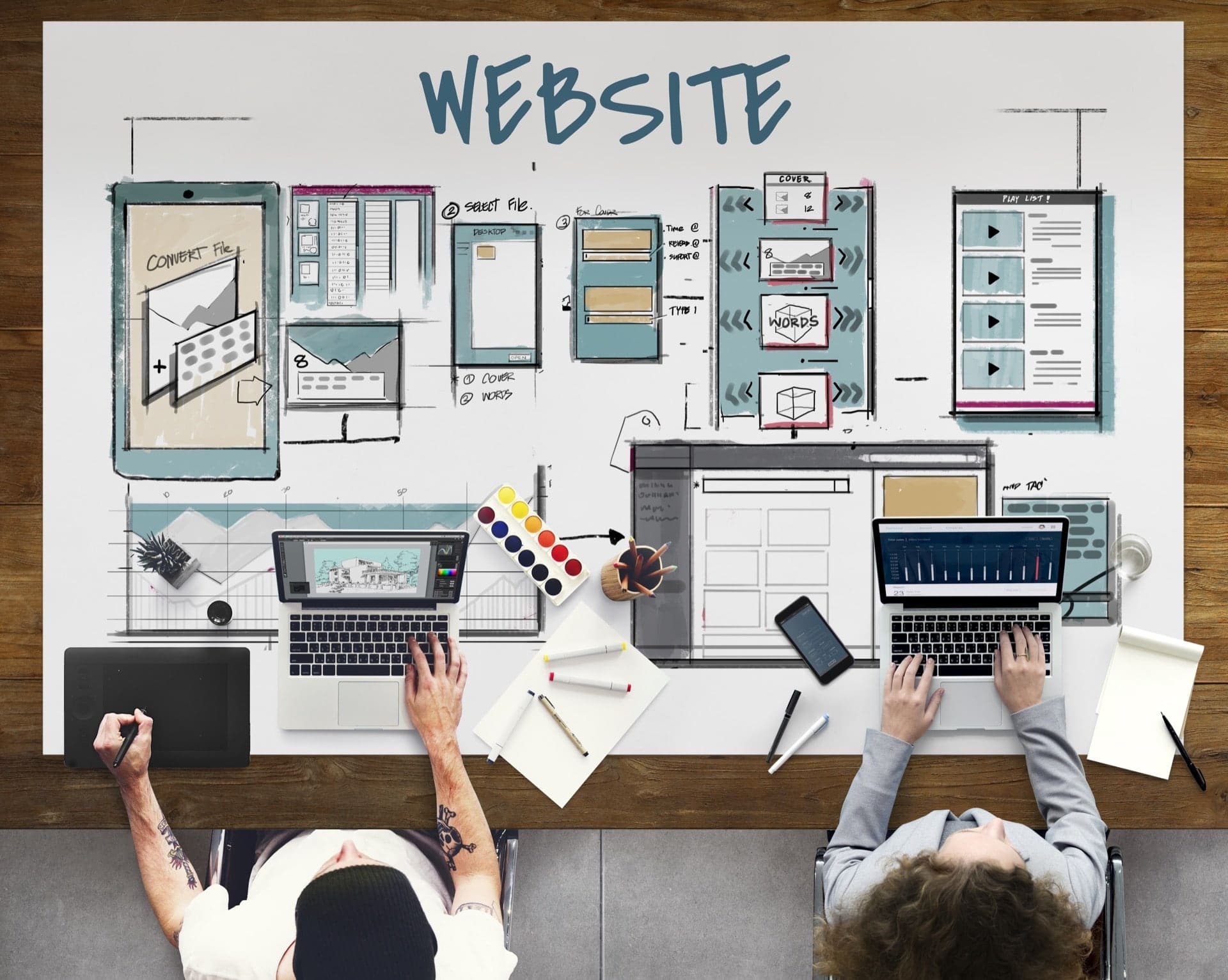 Trying to figure out how much a new website will cost can feel pretty overwhelming, especially when you are operating on a limited budget and are concerned that working with a well-known and trusted web design firm in Florida. However, the team at On The Map has over a decade of experience helping clients with websites ranging from basic WordPress platforms to publish a blog on, to massive, enterprise-level design projects meant to handle enormous volumes of traffic. Regardless of what your vision for your own website is, we are here to help.
The following is some general information about what goes into determining a price for web design, which will give you a bit of insight into our process as we are coming up with a quote for your own work. We offer three tiers of packages to get you started, but we approach every quote with a unique approach in order to ensure that you get the exact website that you need.
In order to determine what it is going to take to get you the website that you need, contact us as soon as possible so that we can discuss your goals, provide you with examples of a variety of sites that we have built, and ultimately determine which package will suit your business goals. Take a look at some key points about website design pricing, and contact us now so that we can provide you with a custom quote as soon as possible.
Site Submission to Major Search Engines
Up to 5 Website Pages
*Additional pages charged @ $100 rate per page
Premade Design
Custom Hero Background
Responsive & SEO-friendly website
Contact Form with Tracking
Business Focus Areas
Text-based Logo
Reveal Pricing
Content Management System
Site Submission to Major Search Engines
Up to 15 Website Pages
*Additional pages charged @ $100 rate per page
One of Our Template with Modifications
Custom Hero Background
Responsive & SEO-friendly website
Contact Form with Tracking
Integrated Blog
Testimonials
Reveal Pricing
All Standard Features
Up to 25 Website Pages
*Additional pages charged @ $100 rate per page
100% Custom Web Design
Strong Action Calls & Lead Generation
Spam Filter
Animations
Security Plugins
10 Revisions
Spam Filter
Specialties
Reveal Pricing
How Much Does a New Website Design Cost?
Here's the deal: there is no "one size fits all" answer to the question of how much a new website costs, which is why we aren't going to be able to give you an answer right now. However, we are able to give you a quick turnaround for a quote after an initial conversation with you, so if you are ready to get started immediately, contact us now so that we can get started.
Oftentimes, the central question we get during our initial conversations regarding new website design is about price: how much does it cost, and what factors go into the pricing? While there is no real way to answer the question without first consulting with a designer and getting a quote based specifically on your needs, you can at least get a sense of all that goes into a new website design. It takes many hours to get through each step of the design process, and finally, you will need to move into the implementation phase, which requires an additional major push.
Key Elements of Site Cost
The following are some of the important elements that go into determining the cost of a new design:
Number of Pages
Simply put, more pages cost more money. Each page of a website requires specific attention, coding, design, custom tags, and content. In addition, your sitemap will become more complicated, all of which need to be laid out with consideration to the major search engines' crawlers so that they can index your site properly, and make you searchable.
Content and Copywriting
Copywriting is the specific job of writing all of the text on your site, including headers, footers, menu bars, your "About Us" page, product descriptions, CTAs, and more. The more content that needs to be written, the more it will cost. This type of content is separate from things like blog posts and articles, though, which will be discussed below.
SEO
Search engine optimization, or SEO, relies on a different type of content writing, in the form of keyword-centric articles, blog posts, and informational pages on your site (and on other sites) intended to improve your search rankings for your target keywords. If you want to launch a comprehensive SEO strategy concurrent to launching your new site, we are happy to discuss the cost of these additional services.
Style
If you are happy with a basic, standard site template, then you can cut some costs upfront. We offer standard templates on our starter website and basic WordPress packages, all of which have been proven effective. However, if you would like to present a fully custom style, complete with custom fonts, colorways, textures, and other style choices, we will be able to discuss these options with you.
Additional Functionalities
If there are some "must-have" tools or functions on your site that are uncommon or non-standard, then we will need to bring in additional design and development work to get the job done for you. While we are happy to do this, it is important to understand that each of these custom additions will increase the cost.
Frequently Asked Questions About Web Design
The following are just a few common questions and answers about web design that we will be happy to go into greater detail during our initial consultation and throughout our work together. Keep in mind that since your website and design needs are very specific, and so the answers to your own questions, even if they are the same as below, will vary.
Do I need to hire a web designer, or can I just build a site on a DIY platform?

The most popular DIY site design platforms make it very easy to build yourself a basic website, and for many individuals, these options can get the job done. However, if you are running a business that requires a strong web presence, and if you have discerning customers who expect your website to look professional, then you may quickly run into the limitations of these platforms and may require the help of a professional web design team.

AHow often do I need to update my website's design?

There is no formula that decides how often you need to update your web design, but styles and design trends change from year to year. While you can certainly keep a site design for a few years without looking outdated, there does come a time when you realize that your site looks like you've stepped into a time machine. If you are noticing an increased bounce rate, lower engagement rates, and fewer conversions, it might be time to think about an update.

How will I know if my new website is effective?

There are many different tracking tools that we use to monitor visitor behavior from the moment they first enter your site until they either leave or convert. Using these tools, we will be able to identify the pain points that your visitors are encountering, which often leads to a significant dropoff. By monitoring the most important metrics, we will be able to determine how effective your user journeys are.

Do you want more rankings?

Book a strategy call and grow your business now