Tampa Web Design Company
Shine in the Tampa Market With
Design Services That Deliver!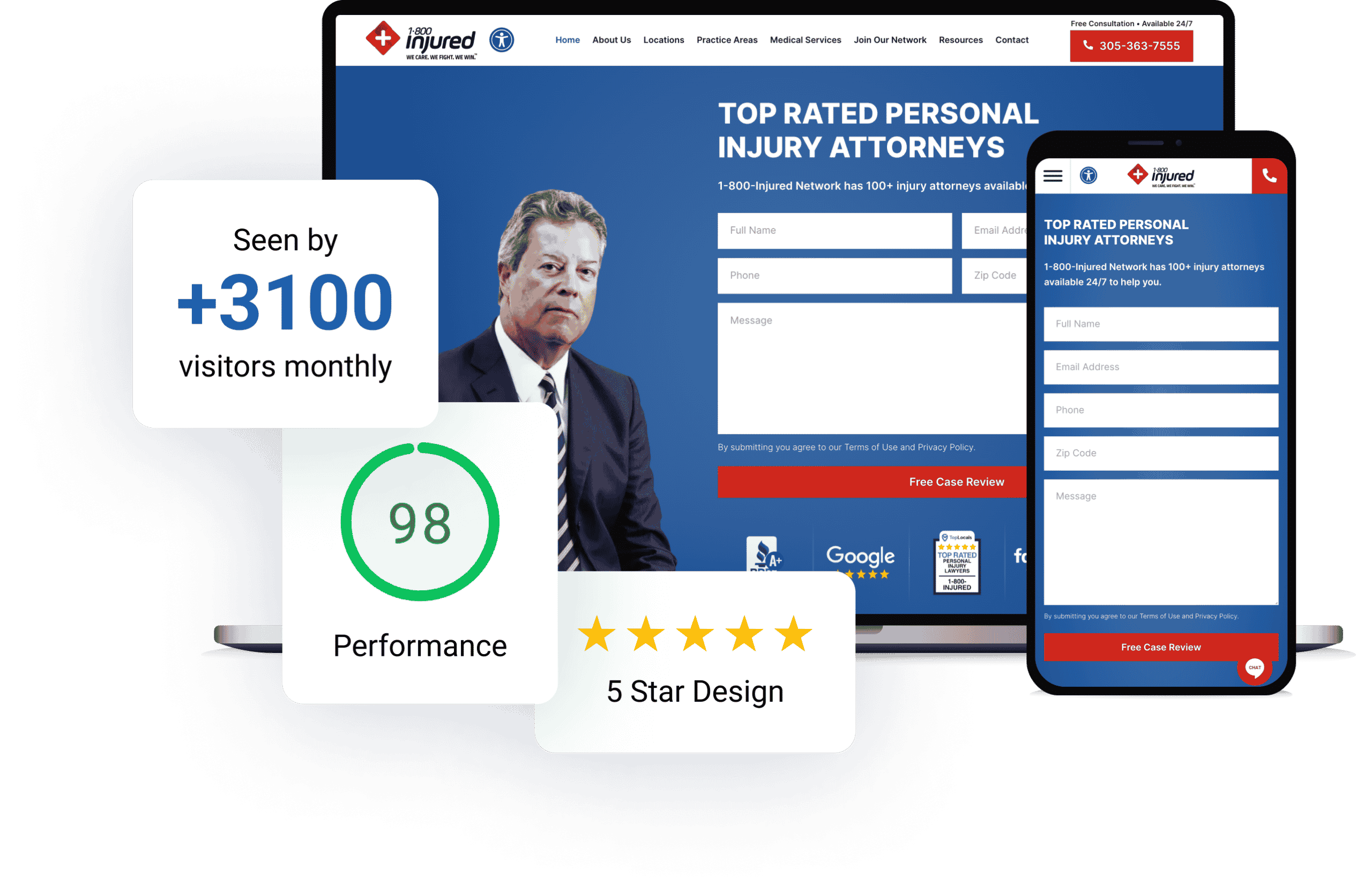 The best way to get your business noticed is with a slick, well-designed, highly-optimized, user-friendly website. And the best way to get a slick, well-designed, highly-optimized, user-friendly website in Tampa is by working with On The Map Marketing.
Tampa is one of the best places for business in America right now, with more high-growth businesses per capita than even New York. That makes it one of the top destinations for entrepreneurs in the country. If you're one of the ambitious people launching a business in Tampa, then you'll need a way for it to stand out in a crowded field. The best way to get your business noticed is with a slick, well-designed, highly-optimized, user-friendly website. And the best way to get a slick, well-designed, highly-optimized, user-friendly website is by working with On The Map Marketing.

We are a Tampa web design company that specializes in creating websites for a wide variety of clients that feature all of those qualities. At On The Map Marketing, we know that your website is the main gateway to your business, which is why it needs to be attractive, accessible, adaptable, and easy to use. A great website is a key to a successful business and we should know, we have been doing this for over ten years now.

Our Tampa website design company doesn't just specialize in site design and optimization, we specialize in Tampa SEO agency and content as well, both of which are important in giving your business an engaging web presence. With SEO (search engine optimization) your website will start to rank more highly on search engine result pages like Google's whenever someone searches for terms related to your business. After all, what is the point of creating a great website if no one can find it?

There is also no point in creating a great-looking website if it has poor content. That is why our content team writes sharp, relevant content that is sure to let visitors know exactly what your business is all about. Our Tampa web design company creates your content and strategizes your SEO in the same way: with diligent and rigorous research. Every business is unique, which is why we don't use any cookie-cutter content or re-use SEO strategies. Everything we do is catered to suit your business and yours alone.

You will be able to afford everything we do as well since we have different pricing tiers. You can get a site based on different templates or you can get a site that has been designed from the ground up. So you don't have to sell any vital organs to use our services. You just need to give us a call and we'll start setting up a strategy to give your business the jolt it deserves.

Website design in Tampa

From the Hoover Dam to the Empire State Building, every great endeavor starts with the planning phase and your website is no different. Well, it is a little different than a building or a dam, but it starts with a lot of planning all the same. Here is how we get going.

Analysis

Earlier, we mentioned that research is important and this is where it starts. In fact, our first point of research is you. We find out what your vision is for your website, offer our own expertise to help you and then take the sum total to begin crafting your vision. Whether your website is brand new, based on a template, or an upgrade to a current site, we will find out what you need to make your site the best that it can be.

Of course, looks aren't everything, you need great content too and once again, we will collaborate with you about the kind of content that will go on your site. Once analysis is complete, it's onto the next step.

Strategy and Implementation

This is where our Tampa web design company takes your ideas and our suggestions and then our team brainstorms how to put them together. We perform SEO research on your business and location so that we can find the best keywords and search terms to integrate seamlessly and organically throughout your content.

Our design team takes all of your feedback and suggestions in order to come up with a design that is perfectly suited for your business. If it's an improvement to your current site that we're doing, then we'll get to work on all the improvements that it needs. Whether we are building you a new site from scratch, from a template, or improving your current site, we will make sure that the user experience is as good as it gets.

That means giving it responsive design so that it is optimized for every possible screen on which it can be viewed. That means PC screens, laptops, tablets, and smartphones. Your website will look and function like it was designed specifically for that device. We will also make sure to give your site all of the latest accessibility options so that people with sight, sound, or motor impairments can easily access the content of your website.

Testing and Review

Once all of the design details have been finalized, the developers begin putting your website together, making sure that it has all of the latest security protocols in place. Your customers are trusting you with their valuable information and they need to be assured that your website is safe from hacking, ransomware, and other online threats.

Before launch, we will create a mockup of your site so that you can see how it looks before it goes live. A mockup is essentially a non-interactive version of your site that gives you an idea of what it will look like when it's complete. You can examine the mockup to see if it fits your vision. If it doesn't, then we can make any changes that you suggest. If it does, then we finish up the programming, add the content our writers have been busy creating, and once we give it a final once-over, your brand, the spanking new website is ready for the world.

We Keep You Ahead Of The Competition in Tampa

New businesses are facing competition that is both national and international. Some of that competition might be from established names with an authoritative presence in the industry, others might be up and comers nipping at your heels. That means you have to both catch up and keep ahead of your rivals. Lucky for you, On The Map Marketing has over a decade of experience of helping our clients overtake and outpace their competition.

There are lots of techniques that we use to give businesses an edge, some of which have been detailed previously. Other methods include making sure that all the websites we design load almost instantaneously.

Fast Load Times

Even a few seconds of loading can feel like an eternity, and during that small eternity, a visitor might decide to spend their valuable time elsewhere. It doesn't matter how slick your website looks if it takes ages for people to access it, which is why we make sure that your website loads in a flash on all devices.

Simple Navigation

Once someone is on your website, they need to be able to identify its features at a glance and access them in a click. Our clear design means that visitors always know where to go, how to get there, and how to get back. We make sure that feedback is always crystal clear so that users never feel lost or overwhelmed.

Call To Action

The other way that we make your website easy to navigate is by making sure that a Call to Action (CTA) button is always front and center. Websites that are offering a service need a way for users to access that service from anywhere on the site, and that's where the CTA comes in. We make sure that the CTA button is always present, but never in your face so it doesn't feel like you're insisting that the user partakes of your services.

Link Building in Tampa

Links can help your website to rise in the ranks by building up its authority. That means that the search engine regards your website as one of the authoritative sources in your particular industry. This is done in two ways: via the use of outbound links and via backlinks. Outbound links are when your content has hyperlinks to other highly authoritative sources such as government organizations or well-known brands.

Backlinks are when another separate site links back to yours, effectively acknowledging that your site is an authority on a particular subject. Both linking methods help to establish your website as a highly authoritative source on the specialization of your business. That helps to boost your search engine rankings because Google ranks highly authoritative websites above the rest.

If you are upgrading your current website, then we will make sure to check all of your current links to make sure that they are functional or that they link to a site that is functional. Dead links or links to non-functional sites hurt your ranking so we make sure to get rid of useless links and add more beneficial ones.

Let us shine a spotlight on your company in Tampa market

When you trust us to build or improve your website, that is not a responsibility that we take lightly. We know that your reputation is on the line because ours is as well. Our Tampa web design company could never have made it this far for this long if we didn't improve the fortunes of our clients. We can help you to gain higher rankings, and with it, new leads.

One of the reasons we are able to do that for our clients is that all of the Tampa digital marketing company's work is done in-house, so nothing is outsourced or subcontracted. That allows us to work quickly and work intelligently because the developers, content writers, designers, project managers, and the rest of our Tampa website design companies are always in close contact with each other.

That gives us the flexibility and adaptability to respond and quickly react to any problems. It also allows us to implement any changes without slowing down the whole design and building process, so we always meet our deadline window, barring a monumental event like a natural disaster or a meteor hurtling towards the Earth. And even then …

So, when you are ready to show your business to the world, let On The Map Marketing be the one to shine a spotlight on your company. You have everything to gain and nothing to lose when you let us manage your campaign. Give us a call, We're ready to take you and your website to the next level and beyond.
Let us prepare FREE a design
audit for your site!
Sarah McMahon – Sr. Digital Marketing Specialist
---
"We look at every dollar companies invest in their company using our services an enormous responsibility that we take seriously."
We have been able to follow and strictly adhere to this code by building a team of some of the brightest and most talented web developers, designers and SEO consultants in the industry. Our team is driven to be the best at what we do and to never compromise. We can only grow through the work we offer to our clients.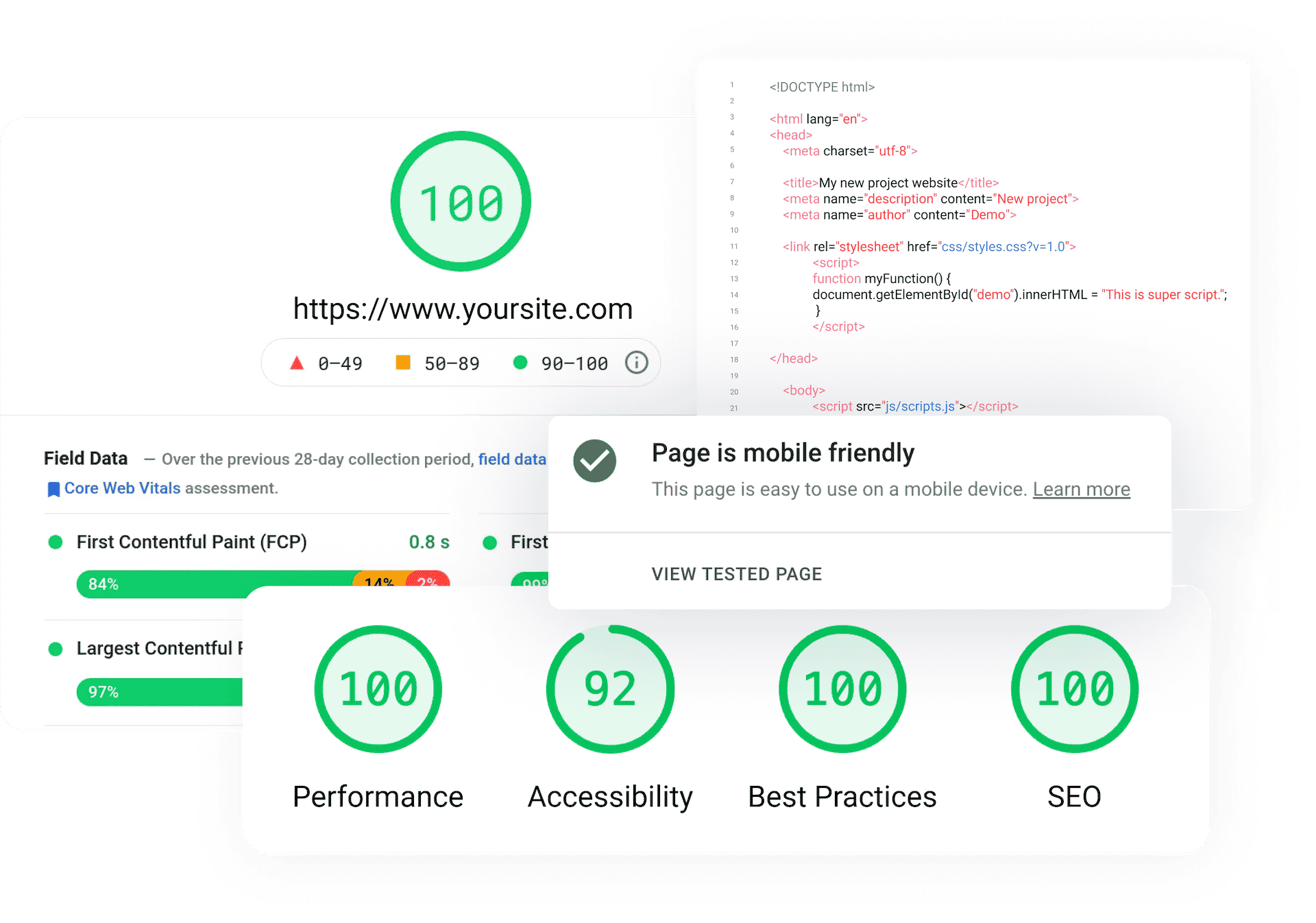 Our clients say it best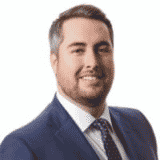 "When we first started our own practice, we lacked a natural online presence. We began our SEO Campaign with the purpose of generating leads and now we're ranking competitively in multiple cities and are receiving on average 90+ phone calls a month. I would recommend them to any Law Firm seeking to expand their online presence."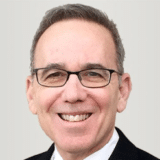 "The work is absolutely exceptional. On The Map redeveloped the whole site from an engineering standpoint. They did a great job fixing my website, which now is very user-friendly and has a modern, clean seal. They are very professional and have a passion about what they're doing."
"I started with On The Map a few months ago and am very please and impressed with the brilliant work they have performed towards my law firm's digital marketing efforts. They have put us on the first page of Google for a variety of important search terms. I now feel that my law firm is on equal footing with larger law firms in the very competitive sphere of digital marketing. I worked most often with Julian, Marcela and Bri. Thank you On The Map."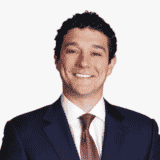 "A budget of $20,000.00 translated into a significant anticipated profit! On a budget of approximately $20,000.00, Val and her team were able to take my website from Google's back pages all the way to Page 1 (and, in some cases, Position 1) for a slew of very valuable search terms. This has translated into real money and a significant anticipated profit."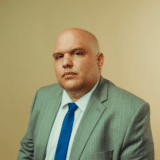 "I have been delighted with my experience at On the Map. Going solo and trying to navigate the waters of building a website and finding the right SEO company was daunting. Thankfully, I made the right choice with On the Map. My site looks better than I ever could have expected and I am quickly getting traffic and calls. I would recommend On the Map to any attorney (outside of my practice area and region) to go with On the Map."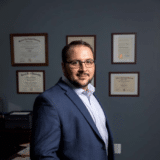 "Serrantino Law, LLC is a general litigation law firm located in the heart of Middletown, Connecticut. At Serrantino Law, we put our clients' needs first. If you've been injured in a Motor Vehicle Accident, injured on the job, charged with a crime, or even if you're being sued by a longtime business partner, we are there for you. Attorney Serrantino and his staff have years of experience representing clients in all areas of general litigation. Attorney Serrantino will ensure that ALL of your rights are protected, even those rights you may not even know you have."
What website design services do we offer?
Award-winning web design experts
On The Map Marketing is a global digital marketing agency. The team is constantly growing to meet the needs of our clients, with over 50 people filling the conference rooms, offices and sales floors.
Each person is important to us because we wouldn't be here without our clients. Each business is important because it's the passion of business owners that gives us our motivation and direction when building their online presence.
"We positively impact the world, one person,
one business, one dollar at time."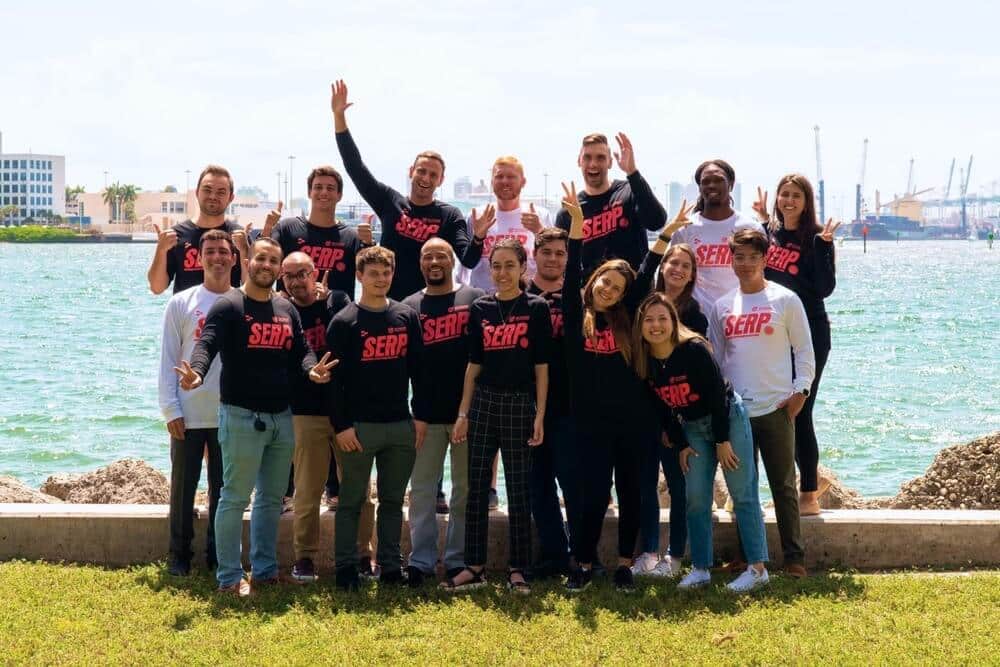 Revenue Generated for Our Clients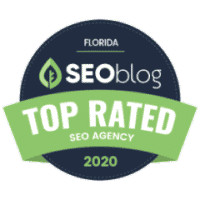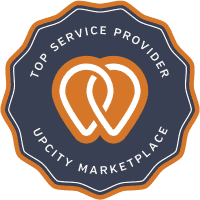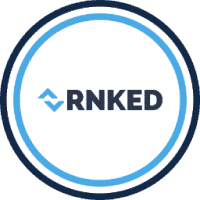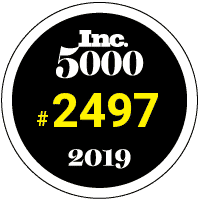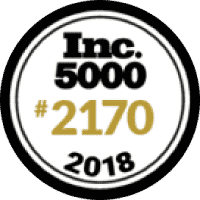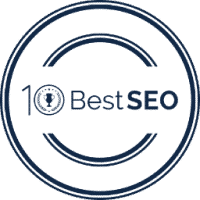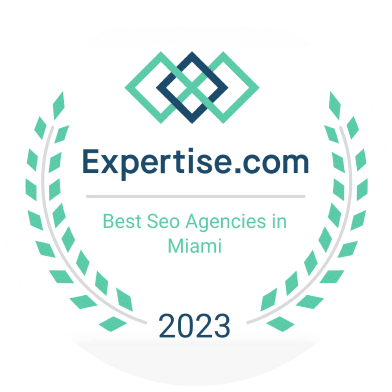 Let us do a FREE design audit for your site!