Tampa SEO Agency
Dominate the Tampa Market With
SEO Services That Deliver!
Our results speak for themselves. Our Tampa SEO clients have RANKED Position 1 for some of their most competitive terms. We can do the same for your business! Contact our Tampa SEO agency today to get started on a top SEO campaign today.
How can we help your business in Tampa?

If you are looking for a reliable, local SEO agency, look no further than the Tampa SEO experts at On The Map Marketing for the work that you need and the results you expect. For over a decade, we have worked with business owners to help them improve their online presence and rank higher on search engines so that they can reach the customers that will benefit most from their products and services.

Many companies that are interested in improving their online marketing strategies come across the term "SEO," or search engine optimization, in their research, but trying to understand how SEO techniques actually bring new traffic to a website can be complicated. One of the best ways to ensure that your website continues to climb the search results pages and your company keeps moving towards the front page of Google is to work with an SEO agency.

Take a look below to learn more about how search engine optimization can help your business, and contact On The Map Marketing today to learn about the variety of internet marketing services and web design that we will be happy to help you with. Our Tampa SEO services can provide you with unparalleled improvements for your small business, including a website audit, online reputation management, social media marketing, full-service support, and more.

Our Tampa SEO experts will fully analyze your website

Across all sectors and industries, all businesses and companies need to have an interest in how they rank on Google and other search engines. With so many companies of different sizes competing in the same markets, it's important to think about your search engine optimization (SEO) strategies and how well-designed your website is. Companies with top-ranked websites see more traffic to their websites and thus higher conversation rates than their lower-ranking competitors.

In order to get your company to the top of search engine results pages, our Tampa SEO services are built on a holistic approach to analyzing your website, rather than designing and implementing a search engine optimization strategy on a page-by-page basis. Every effective campaign must start with an evaluation of your website according to Google, the most important source of SEO information in the world. Our Tampa SEO specialists analyze your websites:

Information Architecture: Does your website have a growth-oriented structure? Is there a logical and user-friendly hierarchy? Are individual pages set up to target and rank for your specific keywords?
Content: Are there broken links? Does the language sound sloppy, or appealing to the intended audience? Does the tone of the writing, design of graphics, or the energy in videos engage the audience, or is the content dull and full of spelling errors? What has your current internet marketing strategy consisted of?
Technical Page Attributes: Does each web page incorporate targeted keywords in title tags and meta-descriptions? What is the loading speed for all images, graphics, and videos? What experiences do mobile users have, and can it be optimized for tablets and smartphones?

Our Tampa SEO and online marketing company then makes recommendations based on answers to questions like these to make your website structurally easy to navigate and SEO-friendly.

Keyword research for SEO done by our Tampa specialists

People use specific keywords in search engines to learn about a topic related to the keyword or to make a transaction in the area related to those keywords. Their scope may range widely. Some users may want just general information on a topic and are not willing to invest a lot of time into it. Those users may prefer to read blogs that give a brief overview of a topic or watch short videos explaining the key points of a topic. These users may also deviate from their original keywords through interesting backlinks that have caught their attention on related topics.

By contrast, users with more specific keywords tend to not deviate from them. These are also the users with the highest conversion rate because they're more serious about what they're trying to accomplish, whether it is to purchase a product or join your online subscription.

Effective keyword campaigns work across all industries and sectors, and our Tampa SEO company uses three metrics to determine which keywords to use:

Competition
Relevance
Search volume

There are two types of keywords: short-tail and long-tail. Short-tail keywords are between one and three words and can be generic. Long-tail keywords are four or more words used to search for something specific. This user is looking to make a purchase, find a service, or get information on a specific topic. They may have even refined their search to include only results in their local area that depends on local SEO. The upside of short-tail keywords is that they have a massive amount of search volume, but it's hard to stand out from such a large crowd. Conversely, long-tail keywords have less search traffic, but you have more of an opportunity to stand out, and these customers are generally more likely to make a purchase. We will devise a strategy for both with our conversation optimization processes following our research.

If your current website already ranks well on Google's organic search results for a keyword, then our experts will analyze the amount of traffic every month for that keyword. A site with a strong online presence using a low-traffic keyword won't yield a high return because of the keyword's inability to generate a healthy amount of traffic. Our Tampa SEO company will provide you with ranking data for each keyword that your site is ranking for currently, how much traffic they are generating each month, and recommendations on how keywords can be improved, modified, or even replaced with a better keyword to maximize their values. This will improve your website's overall performance and online presence.

Full website on-site optimizations in Tampa

While Google's algorithm does use hundreds of factors to assess the quality of a website, SEO is more than just that. Instead, it is an online marketing process that is intended to make websites both more efficient and engaging for users. Every SEO strategy must be viewed from the user's perspective, and a top SEO campaign is partly a process of reputation management at the same time that it is an internet marketing strategy.

The two-fold goal of on-site SEO is to exploit the factors that Google uses to assess each web page's quality and to create content that uses these factors to improve and enhance the user's experience. Our Tampa SEO agency accomplishes this by formally evaluating, enhancing, and creating every on-site SEO factor that Google uses to rank web pages as part of our baseline Tampa SEO services. The result is a website that offers an enhanced user experience, engaging content, and web pages that rank higher in search results on Google.

All of the channels that you use for internet marketing affect your business' SEO efforts. Social media marketing, PPC, web design, and additional channels can be utilized to improve business rankings on Google. The reason is that they are all used to drive traffic to your website, which leads to conversions. Fortunately, every time you make a change on your website, you can improve your company's rankings on search engines. Paying attention and thorough details of each web page are keys to effective on-site SEO.

At On The Map Marketing, we have over 10 years of experience that helps in analyzing every aspect of your website that affects its SEO performance. Our long-term analysis has allowed each SEO expert at our agency to use their on-site SEO skills to build websites for business owners all over the globe that rank highly. Now we are ready to help you!

Tampa Niche-specific link building outreach

Your niche is more than just an industry or specialization within an industry. It is the potential for developing a community. From educational companies to law firms to restaurants, everyone is seeking out their target audience and trying to define themselves to attract those clients. On the other side is your target audience, who is probably trying to find you right now. They will come to your website maybe after using specific keywords because they knew exactly what they were looking for, or broader-scope keywords will be responsible for eventually leading them to your page. And because you provide to them something special and unique that your competitors don't, they are likely candidates to stay. All you have to do is entice them. By analyzing how your users engage with your brand on your website on social media, our Tampa SEO team can create effective backlinking campaigns. Informative videos, blogs, and white papers are forms of content that your social media can link to in order to give your users a deeper insight into your company. A great example is Columbia Sportswear, which began a video campaign showing its products undergoing the harsh conditions the company alleges that they can withstand. This content generates excitement and makes users more willing to come back. Keys to achieving this are building a presence on every social platform, inviting users to share content easily by adding social media buttons on every page of your website and creating content that is relevant to their interests. Product demonstrations, step-by-step guides, and other content can be presented in either videos, images, or written content. When your target audience loves what they see or read then they will be inclined to share your website with their friend. Clients can be directed to your website from social media using short sizzle clips that capture their attention and advertise more information available on your website. A shortened video suitable for Facebook or Instagram is a great way to entice people to your website where they can view the longer version, such as Columbia Sportswear's content. In fact, the company noticed a 147% increase in brand engagement. Creating content to acquire organic backlinks is a great decision from an SEO perspective that many SEO companies may not provide you with aggressive support with. Our team gets to know you, your company, and who your niche is, as well as their online patterns. Effective link building starts with analyzing your target audience, and your current website. However, no audience wants to visit spammy or low-quality links. All of your backlinks will be analyzed to ensure they're still working, or to acquire domains that no longer exist.

Fully optimized custom content for your business in Tampa: content is king!

The most important SEO factor that is used by Google to evaluate the quality of your website is how engaging your content is. Every page on your site must offer fresh, well-written content that your clients want to read. It builds trust with them, too. Visiting a website with broken links or misspelled words will lead a user to go back to Google and find another website. Plus, broken links and poorly-composed content lowers your rankings in Google. Our Tampa SEO company will assess your website's content and advise how to make it more SEO-friendly and engaging.

Creating great content is more than making sure words are spelled correctly and that all the links are functioning. They also want to feel like what they read and see has a purpose that is clear. Studies show that 46% of users have left a website because the content lacked "a message." Adobe's 2015 State of Content Report revealed that content with an unattractive layout or imagery caused 38% of users to leave a website they had visited. Writing that is relevant, fresh, and follows a clear line of reasoning, along with engaging visuals, makes it easier for users to interact with your website, find answers, and learn more about you and what you can offer them.

Our SEO experts use effective methods to keep content organized. The first is by using a website information architecture in our web design to develop an easy-to-navigate structure for your website. This allows you to structure your content by broad and more specific topics, and to focus on specific keywords within those topics. The second effective method is to ensure the content itself is well-organized, with proper headers and links that send users to related content rather than where they don't want to go.

Customized reporting made just for you!

Data analytics is the magic mirror that reveals everything about what's going on on your website, both internally and on the Google results pages. Without this essential service, you wouldn't know if improvements you made to your website had any effect, and you will blindly choose marketing packages and campaigns with nothing more than the hope that they work. Data, therefore, is key. You will be better able to gauge the effectiveness of local SEO, widespread targeting, marketing efforts, and your return on your marketing investment if you review your website's performance data. This is why custom reporting is essential to our SEO services and a key part of our work.

Our Tampa SEO company uses a data-driven strategy to accomplish many tasks. First, we give our clients key performance indicators (KPI) in order to observe and rate the effectiveness of marketing efforts. Next, we gather data that allows us to determine the online habits and preferences of our client's target audience. We get to know you and who the people are that are coming to your website. Lastly, we gather data that can cause modifications in SEO campaigns over time and influence how the campaign is initially structured, and will dictate our management approach to your SEO services. In terms of SEO, Tampa can be a crowded market – it is important to know that your local SEO campaigns are reaching the right audience who is searching for small businesses like yours.

Our Tampa SEO agency uses a holistic approach to analytics. That means you receive data that directly relates to your SEO efforts and demonstrates their impact of them on your search engine rankings and website conversion optimization. Other performance indicators include:

Your website's bounce rate
The rate of traffic on your site
How each digital channel that drives traffic to your site performs

Our agency will also use a variety of metrics to analyze your site, the most common ones being:

Call measuring
Website analytics
Search engine rankings for targeted keyword
Conversion rate measuring
Local SEO Performance
Web Design Issues

Our custom reporting is free with our SEO services and can help you keep tabs on how you are performing on Google, Bing, and the rest of the search engines without needing to take on your own analytics management.

If you are looking for a reliable agency to take on your SEO services, whether you need your businesses to rank on Google for a local SEO campaign or if you are trying to reach a wide audience, we are here to help. Take a look below to get an idea of why OTM is a great selection, and contact us now for a free consultation with an expert in SEO.

Why choose our Tampa SEO services?

SEO experts with over 10 years
in the industry!

There are a lot of books out there for everyday readers on how to get in on the SEO trend, but that can't replace over a decade of experience and hard work watching the industry change and learning from the successes of Tampa digital marketing company's campaigns. Our Tampa SEO company has earned the confidence and is too wise to use unethical techniques or other spammy methods that other SEO companies may employ to get quick results. In fact, our Tampa SEO company, comprised of industry professionals, has seen digital marketing campaigns that have failed, and have taken away equally valuable lessons. A book cannot you what an agency that has seen it all can give you. Whether you are looking for local SEO services or you want global internet marketing services to cast a wide net, our agency is here to help.

On The Map Marketing operates on three continents, helping hundreds of large and small businesses achieve their desired search engine rankings, company revenues, and lead-generating abilities. In fact, our Tampa SEO company has been so successful that our agency was ranked in Inc. Magazine's list of the 5000 fastest-growing companies in America in 2017 and 2018! Contact us as soon as possible for a free SEO consultation about our strategies and service options for your internet marketing needs. We have been working with many types of businesses for over a decade.

All work done in-house

Everyone knows that when you have to wait for an email, phone call, or other response, it slows down productivity. When two or more systems are involved in comprehensive internet marketing services, gaps and inconsistencies can arise. These are all preventable situations by keeping all of the work in-house, including writers, a full web design team, and digital marketing specialists. When marketing agencies subcontract out their work it can lead to price fluctuations, delays, and lower-quality output.

Our Tampa SEO specialists, however, will perform every part of your campaign with attention to the highest standard of detail. By working together we ensure better communication between our experts and you so that your website is fully analyzed and optimized, and that all social media has been integrated for maximum engagement.

Our Tampa SEO team includes a creative team of diverse talents who have proven their originality and excellence in our portfolio. What do you want your website to do, and to say about you? We have people on our team who can make it happen with our aggressive and proven search engine optimization, web design, and additional marketing services.

Tracked data

Tracking data allows you to see how truly effective your marketing efforts are, so our Tampa SEO company creates packages that include tracked data such as user demographics, source data, and phone call tracking. The results speak for themselves: in 2018 alone, over 73 billion phone calls were estimated to have been generated from mobile searching. Additionally, companies that respond to customer reviews online are perceived to be 75% more trustworthy than companies that do not. In order to capitalize on these and other statistics, you need tracked data.

Consistent results!

Since On The Map Marketing's inception over 10 years ago, our founder and CEO has set out to provide businesses all over the United States with premium quality digital marketing services to help them achieve number one rankings on Google. Our Tampa SEO specialists share that goal and provide services that foster long-term growth. Our experts are ready to begin working on your business' search engine optimization strategy, so call our office to find out how a Tampa SEO specialist can improve your business's digital marketing. Whether you need support with local SEO or a more widespread set of SEO services to rank higher on Google, we can help.

Our portfolio is full of successful websites and businesses with engaging content and clear, elegant visuals by the Tampa web design company. You can read how much our former clients love their new websites, and what our Tampa SEO company has done for the rankings and digital marketing.
Let us prepare a FREE SEO
audit for your site!
Sarah McMahon – Sr. Digital Marketing Specialist
---
"We look at every dollar companies invest in their company using our services an enormous responsibility that we take seriously."
We have been able to follow and strictly adhere to this code by building a team of some of the brightest and most talented web developers, designers and SEO consultants in the industry. Our team is driven to be the best at what we do and to never compromise. We can only grow through the work we offer to our clients.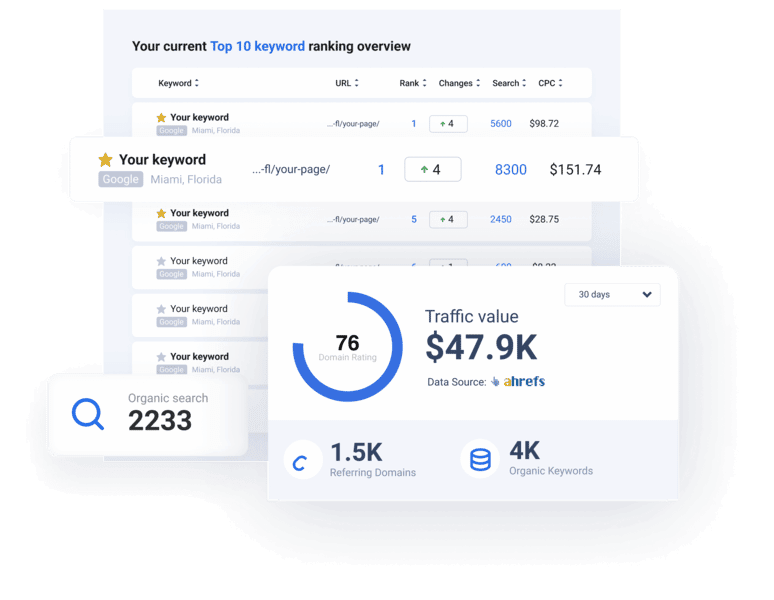 Our SEO clients get results
Increase in Generate Leads Monthly
Our clients say it best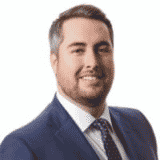 "When we first started our own practice, we lacked a natural online presence. We began our SEO Campaign with the purpose of generating leads and now we're ranking competitively in multiple cities and are receiving on average 90+ phone calls a month. I would recommend them to any Law Firm seeking to expand their online presence."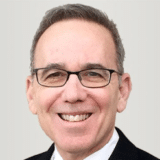 "The work is absolutely exceptional. On The Map redeveloped the whole site from an engineering standpoint. They did a great job fixing my website, which now is very user-friendly and has a modern, clean seal. They are very professional and have a passion about what they're doing."
"I started with On The Map a few months ago and am very please and impressed with the brilliant work they have performed towards my law firm's digital marketing efforts. They have put us on the first page of Google for a variety of important search terms. I now feel that my law firm is on equal footing with larger law firms in the very competitive sphere of digital marketing. I worked most often with Julian, Marcela and Bri. Thank you On The Map."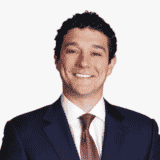 "A budget of $20,000.00 translated into a significant anticipated profit! On a budget of approximately $20,000.00, Val and her team were able to take my website from Google's back pages all the way to Page 1 (and, in some cases, Position 1) for a slew of very valuable search terms. This has translated into real money and a significant anticipated profit."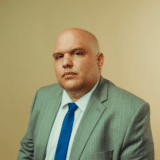 "I have been delighted with my experience at On the Map. Going solo and trying to navigate the waters of building a website and finding the right SEO company was daunting. Thankfully, I made the right choice with On the Map. My site looks better than I ever could have expected and I am quickly getting traffic and calls. I would recommend On the Map to any attorney (outside of my practice area and region) to go with On the Map."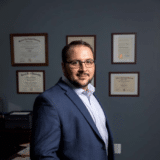 "Serrantino Law, LLC is a general litigation law firm located in the heart of Middletown, Connecticut. At Serrantino Law, we put our clients' needs first. If you've been injured in a Motor Vehicle Accident, injured on the job, charged with a crime, or even if you're being sued by a longtime business partner, we are there for you. Attorney Serrantino and his staff have years of experience representing clients in all areas of general litigation. Attorney Serrantino will ensure that ALL of your rights are protected, even those rights you may not even know you have."
What SEO services do we offer?
Award-winning SEO experts
On The Map Marketing is a truly global digital marketing agency. The team is constantly growing to meet the needs of our clients, with over 50 people filling the conference rooms, offices and sales floors.
Each person is important to us because we wouldn't be here without our clients. Each business is important because it's the passion of business owners that gives us our motivation and direction when building their online presence.
"We positively impact the world, one person,
one business, one dollar at time."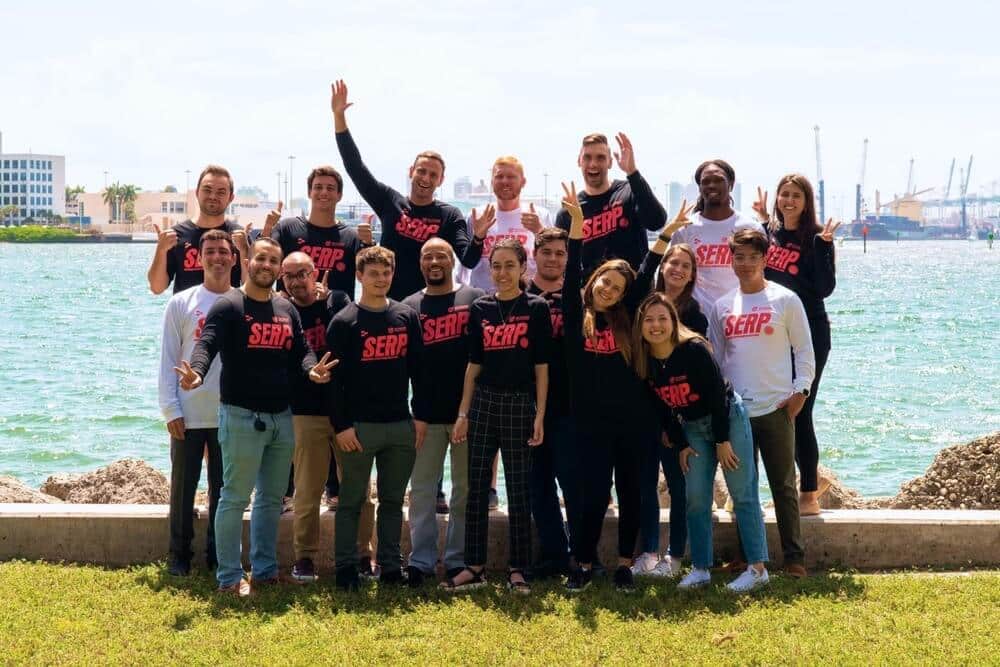 Revenue Generated for Our Clients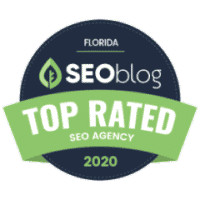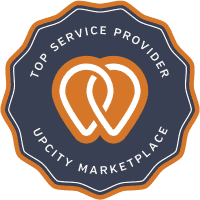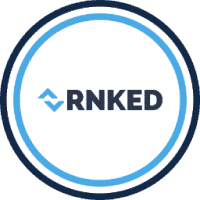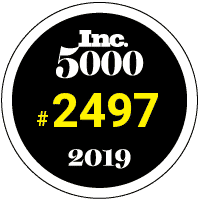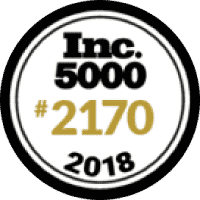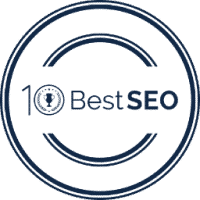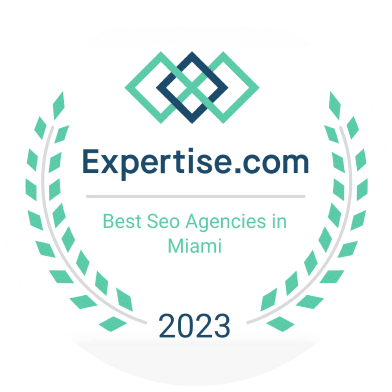 Let us do a FREE SEO audit for your site!