St Petersburg SEO Agency
Dominate the St Petersburg Market With
SEO Services That Deliver!
Our results speak for themselves. Our St Petersburg SEO clients have RANKED Position 1 for some of their most competitive terms. We can do the same for your business! Contact our St Petersburg SEO agency today to get started on a top SEO campaign today.
How can we help your business in St Petersburg?

Dominate your Niche Market with St Pete SEO Services that Deliver!

If you are looking for an SEO expert or web design to partner with so that you can get the results you expect, look no further than the St. Petersburg SEO professionals at On The Map Marketing Our company has been delivering consistently reliable results to our SEO clients for over a decade and we will be happy to work with you to provide you with the SEO services that you need to bring your business and your digital marketing strategy to the next level.

Take a look below to get a better idea of how we can help you build a comprehensive and successful SEO strategy from the ground up, and how we will provide you with ongoing performance throughout the entire time that we are working together. When you hire our company to work with you as your St. Pete SEO experts, you can expect that you will get world-class service and meaningful results every step of the way.

Contact us now to speak with a representative from On The Map Marketing to learn about how we can help you move your digital marketing strategy to the next level with an aggressive, comprehensive, and expertly-executed SEO strategy. Our portfolio has a history of results that will give you confidence and peace of mind knowing that you have partnered with such an experienced St. Petersburg SEO company.

What Is SEO?

Simply put, search engine optimization is an aspect of digital marketing that focuses on the organic search results on the major search engines such as Google and Bing. An effective SEO strategy requires writing content that is not only useful and informative to your customers but also shows the search engines that you are the right website to send a searcher to for their query relating to your industry.


For example, an accountant in Jacksonville who is trying to perform well on the organic search rankings will need to generate content on their website that utilizes effective keywords and other indicators to the search engine algorithms. Many people believe that focusing on SEO means writing blog posts and using some specific keywords, and while that is one part of the strategy, there is a lot more that must be considered, researched, and implemented for the best results.

In addition to driving traffic to your site with effective content, you will need to be sure that you are leveraging the right keywords to get you the highest quality traffic; essentially, visitors who are more likely to convert on your site by purchasing a product, scheduling a consultation, or requesting your services. High-volume traffic is not the same as high-quality traffic, and when we are planning our SEO strategy, we will be focusing on the best possible visitors to your site.

How We Help Your Business Rank?

The following examples provide you with just a sample of the level of service that you will get when you work with our St. Petersburg SEO company to drive meaningful traffic to your site through the organic search results on major search engines. Our goal with your business is to position you as the top result for organic searches for your industry and specific market, and these next steps are how we will begin to make it happen.

Our SEO Experts will Fully Analyze your Website

The first step to any marketing strategy is to take stock of the existing environment that we will be working in, including a full analysis of your website, your current traffic, your target audience, and digital trends in your industry. This will help us to establish benchmarks so that as we move forward we can track our progress and make sure that we are achieving the level of success that we have defined for our goals. Without an initial analysis and clear metrics to benchmark our progress off of, it will be nearly impossible to determine how successful our work actually is.

Our analysis will go through a range of factors on your website, including visitor behavior, ease of use, conversion rates, and more. A key to remember is that there are multiple pillars of a successful digital presence, and if you do not have each of these pillars in place, then your effort will not pay off the way you hope it will. We are here to help.

Keyword Research for SEO done by our Specialists

At the same time that someone is analyzing your website and planning improvements, our keyword research specialists will be studying the online habits of your target audience in order to determine the best keywords to reach them with. Keywords are the most important ways to indicate to your target audience (as well as the search engine crawlers) the type of content that your site contains, the services that you offer, and ultimately the relevance to their queries. These keywords come in two forms:

Short-Tail Keywords

Short-tail keywords are queries with three or fewer words in them. When using short-tail keywords, you will be able to reach a very wide audience, but your conversion rates will be much lower since you are hitting such a broad target.

For example, if you are an accountant in Jacksonville, then you will reach a very wide audience by targeting the keyword "Florida accountant." However, a lot of these impressions (the number of people who have seen your search result) will be low value, meaning that they are either unlikely to click or unlikely to convert. To target your desired audience, you will need to focus on getting specific.

Long-Tail Keywords

Long-tail keywords are queries with four or more words in them. The reach for a long-tail keyword is nowhere near as broad as with a short-tail keyword but can help you reach a more targeted audience who is more likely to convert.

In keeping with our short-tail keyword example, a long-tail query that will help you reach better traffic could be "Jacksonville small business tax accountant." The specificity of this query indicates that the person searching knows that they are looking for a Jacksonville accountant who focuses on small businesses, which means that there is a smaller audience but a higher conversion rate.

Short-Tail or Long-Tail Queries?

The question is not about which type of keyword to use, but how to use both effectively. We will incorporate a mix of both short-tail and long-tail keywords into your content that will help to reach a reasonably wide audience and will additionally focus on getting you traffic that converts. The key to a strong SEO strategy is to continuously fine-tune your keywords of all lengths in order to reach the people who need you most.

Full Website Optimizations

Getting your target audience to your site is the first step, but we need to be certain that they arrive at a site that helps them navigate towards their desired outcome and provides them with the information that they are most interested in based on their search queries. We will make sure that your site map is optimized to provide a seamless user experience and a well-managed set of user flows that create simple and effective conversion funnels.

In addition to our user-centric optimizations, we will also make sure that your site provides Google's bots with the information that they are looking for, including proper tags, an appropriate load time, and other optimizations to improve your quality score and likelihood to be favored by the major search engines.

Niche-Specific Link Building Outreach

Other important details of a strong SEO strategy are the links leading both to (inbound) and from (outbound) your website. The more links to and from reputable and authoritative sources that your site has, the more likely Google is to assume that your site is equally reputable and authoritative. When Google ranks websites, one thing that they look for is how much you "contribute" to an open and connected internet by encouraging web traffic across your industry.

Inbound Links

We will reach out to industry authorities with a strong digital presence to ensure that they are aware of your quality content, and are motivated to provide their own visitors with links to your site. Without active outreach, it may be difficult to ensure that the other businesses and platforms know that sending their visitors to your page can be equally beneficial for them.

Outbound Links

Equally important as inbound links are the links that you provide on your own page to other, authority sites. Of course, this does not mean linking to competitors — there are many sites that we can link to that will provide your visitors with useful information while still encouraging them to work with you.

Fully Optimized Custom Content for your Business: Content is King!

Of course, at the heart of a search engine optimization campaign is the content itself. Poorly written content will not improve SEO results, no matter how perfectly the rest of your strategy is executed. When visitors arrive at a site and encounter confusing formatting, grammar, and spelling issues, or unhelpful content, they will quickly leave the site — they are looking for a pro, and want to be confident in your attention to professionalism.

Your visitors are expecting engaging and useful content, and Google is expecting the same. Google bots respond best to specific formatting, appropriate use of keywords, and overall high-quality content. While the bots are not able to make a judgment on the substance of your content like your visitors, the bots are able to look for indications such as formatting, spelling, grammar, and more.

Our in-house writers specialize in search engine optimization, meaning that you can be confident in publishing well-written content on your website that is crafted with equal attention to the quality of the writing and the SEO value of the work.

Customized Reporting made just for you!

The key to measuring the success of any marketing campaign is to have comprehensive and relevant data that focuses on the important metrics. Our analysts will work with you to create a custom reporting system that provides you with the data that is most relevant to your needs so that you can see exactly how our campaign is performing.

This customized reporting will also inform any updates and adjustments that we will make to your SEO campaign from month to month. Trends change, as does the Google algorithm, and we will be able to monitor our performance so that we can keep providing you with the right tools for our goals.

Why Choose our St Pete SEO Services?

SEO Experts with over 10 years in the Industry!

If you are looking for a St. Pete SEO company to help you get the results that you deserve, look no further than On The Map Marketing With over 10 years in the industry and a team of experts for every step of the SEO process, we have what it takes to help you take your business to the next level.

If you are ready to start getting high-quality traffic to your website and start finding new customers with organic search results, contact us now to get started on your project as soon as possible. Our portfolio and history of success speak for themselves, and the following are just a few reasons that you can be confident in your decision to work with us for your SEO needs:

All Work Done In-House

Many companies today will outsource portions of their work to independent contractors, meaning that there is less accountability and many communication issues that can lead to a poor experience and bad results. We pride ourselves on our in-house team of SEO experts that can bring you through every step of this process seamlessly. When you work with this St. Petersburg SEO company, you are getting a high level of quality that you can trust.

Tracked Data

Without having meaningful and reliable data, there is no way to determine how successful your SEO strategy truly is. Our team of analysts will provide you with customized reporting that focuses on the metrics that are most important to you, and can provide us with clear targets to continue improving our strategy with.

Consistent Results!

The most important part of a St. Pete SEO strategy is the results, and when you are working with On The Map Marketing you can count on getting consistent, reliable, and impressive results. Our experience in the industry, our team of experts, and our meticulous attention to detail mean that we are able to support you in your marketing efforts by delivering valuable traffic to your website with a high-quality SEO campaign.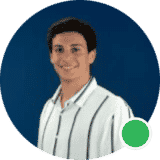 Let us prepare a FREE SEO
audit for your site!
Fernando Abello – Head of Sales Intelligence
---
"We look at every dollar companies invest in their company using our services an enormous responsibility that we take seriously."
We have been able to follow and strictly adhere to this code by building a team of some of the brightest and most talented web developers, designers and SEO consultants in the industry. Our team is driven to be the best at what we do and to never compromise. We can only grow through the work we offer to our clients.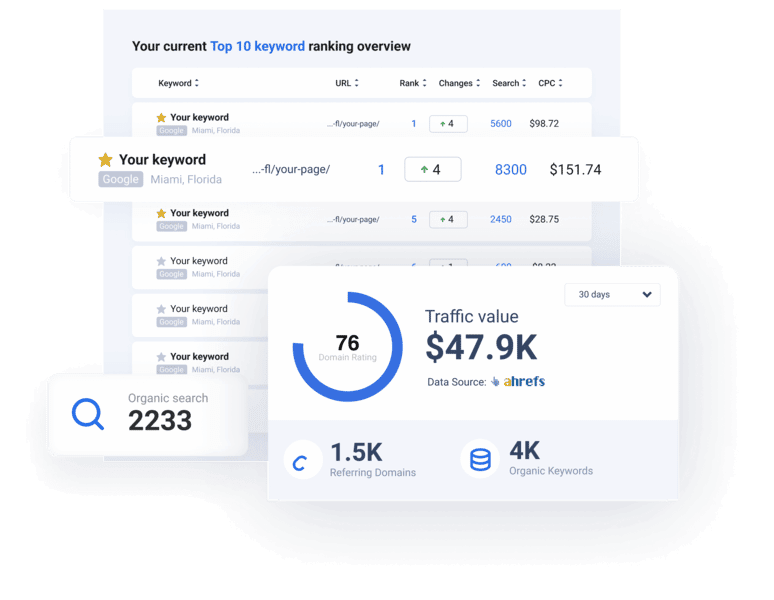 Our SEO clients get results
Increase in Generate Leads Monthly
Our clients say it best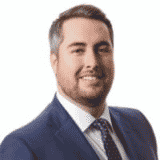 "When we first started our own practice, we lacked a natural online presence. We began our SEO Campaign with the purpose of generating leads and now we're ranking competitively in multiple cities and are receiving on average 90+ phone calls a month. I would recommend them to any Law Firm seeking to expand their online presence."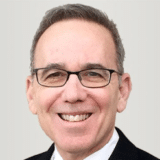 "The work is absolutely exceptional. On The Map redeveloped the whole site from an engineering standpoint. They did a great job fixing my website, which now is very user-friendly and has a modern, clean seal. They are very professional and have a passion about what they're doing."
"I started with On The Map a few months ago and am very please and impressed with the brilliant work they have performed towards my law firm's digital marketing efforts. They have put us on the first page of Google for a variety of important search terms. I now feel that my law firm is on equal footing with larger law firms in the very competitive sphere of digital marketing. I worked most often with Julian, Marcela and Bri. Thank you On The Map."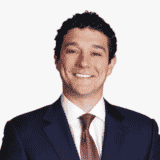 "A budget of $20,000.00 translated into a significant anticipated profit! On a budget of approximately $20,000.00, Val and her team were able to take my website from Google's back pages all the way to Page 1 (and, in some cases, Position 1) for a slew of very valuable search terms. This has translated into real money and a significant anticipated profit."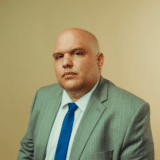 "I have been delighted with my experience at On the Map. Going solo and trying to navigate the waters of building a website and finding the right SEO company was daunting. Thankfully, I made the right choice with On the Map. My site looks better than I ever could have expected and I am quickly getting traffic and calls. I would recommend On the Map to any attorney (outside of my practice area and region) to go with On the Map."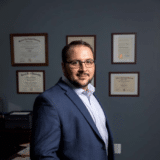 "Serrantino Law, LLC is a general litigation law firm located in the heart of Middletown, Connecticut. At Serrantino Law, we put our clients' needs first. If you've been injured in a Motor Vehicle Accident, injured on the job, charged with a crime, or even if you're being sued by a longtime business partner, we are there for you. Attorney Serrantino and his staff have years of experience representing clients in all areas of general litigation. Attorney Serrantino will ensure that ALL of your rights are protected, even those rights you may not even know you have."
What SEO services do we offer?
Award-winning SEO experts
On The Map Marketing is a truly global digital marketing agency. The team is constantly growing to meet the needs of our clients, with over 50 people filling the conference rooms, offices and sales floors.
Each person is important to us because we wouldn't be here without our clients. Each business is important because it's the passion of business owners that gives us our motivation and direction when building their online presence.
"We positively impact the world, one person,
one business, one dollar at time."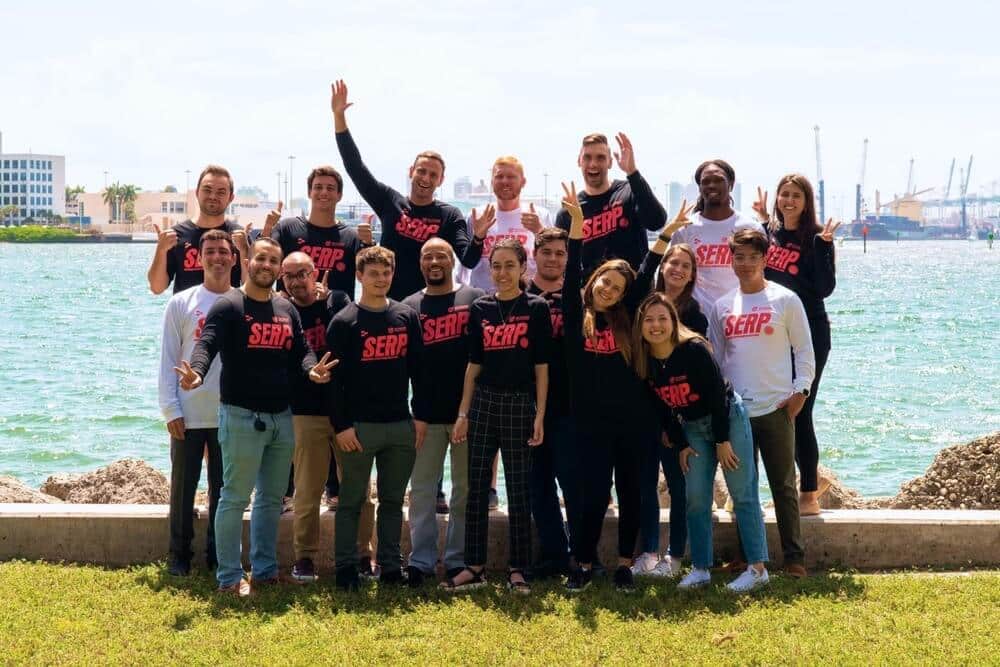 Revenue Generated for Our Clients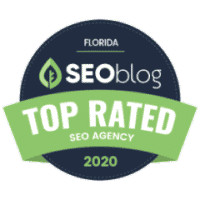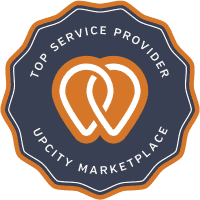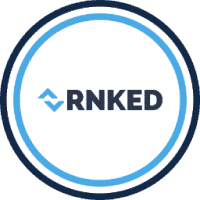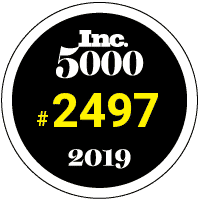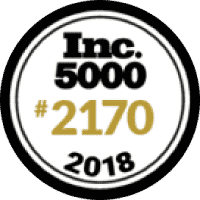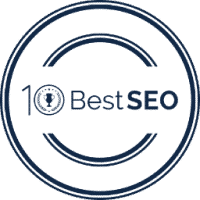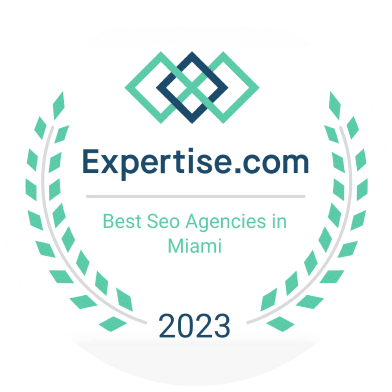 Let us do a FREE SEO audit for your site!