Sarasota SEO Agency
Dominate the Sarasota Market With
SEO Services That Deliver!
Our results speak for themselves. Our Sarasota SEO clients have RANKED Position 1 for some of their most competitive terms. We can do the same for your business! Contact our Sarasota SEO agency today to get started on a top SEO campaign today.
Dominate the Sarasota Market With
SEO Services That Deliver!

Our results speak for themselves. Here are some of our own pages that we have RANKED Position 1 for some of their most competitive Phrases! We can do the same for your business!

Lawyer SEO

Miami SEO

How We Help Your Busin

Our SEO Experts Will Fully Analyze Your Website

Our Sarasota SEO experts develop a structure that is SEO-friendly and allows users to navigate to different pages easily. This is accomplished by employing a technique known as website information architecture. This, combined with employing the best Google SEO practices, allows our team to analyze, update, modify, and develop websites with the following qualities:

A logical, user-friendly hierarchy
A growth-oriented structure
A page structure specifically designed to target and rank for high traffic keywords

After the structure of your Sarasota business website has been analyzed, our experts not only assess the entire website but each individual page, which are then compared against the technical and SEO standards published by Google. Questions our analysts use for analysis include:

Does every individual web page have a well-written meta description and title tag that uses specific targeted keywords?
Does every web page include authoritative links and targeted internal links into its structure?
Is each web page mobile SEO-friendly, and were they built with responsive web design techniques?
Do the website meet Sarasota web design standards?
Are all images, videos, and graphics optimized to reduce page-loading speeds?

SEO Sarasota Keyword Research Done by Specialists

Why do you use Google? You most likely use it to research products, find directions, read the news, visit social media sites, make transactions, etc. In other words, you do a lot online and you are not alone. Google processes over 2 trillion searches per year, which is about 5.5 billion searches each day. Even though these searches are much more widely varied as your own searches, they inform Google about the people conducting those searches and teach the search engines on how to use that information for SEO purposes. There are certain trends in the kinds of searches your customers perform, and certain behaviors that those searches elicit in turn. Some examples of what Google found in its research are that 78% of holiday shoppers age 18 or older in 2017 researched their purchases on Google prior to buying a product. Additionally, as of March of 2018, Google searches for "online shopping" has increased by 180%.

These statistics prove that potential customers are literally searching for you. The challenge most website owners face is getting themselves in front of users who are looking for content that they provide. In order to beat this challenge, you must know what terms your customers are searching for and how your website can achieve the highest ranking possible for those terms.

Our analysts use a combination of short-tail and long-tail keywords. Short-tail keywords are between one and three words long, and are very general, attracting a wide range of users but often being too broad for companies to stand out. Long-tail keywords are four or more words long, and though much more specific, they tend to yield higher conversions because those users are looking for specific information.

Full Website On-Site Optimizations

Our Sarasota SEO company knows that Google uses hundreds of factors in its algorithm to assess the overall quality of a website as well as each individual web page. But SEO is about more than technical specs for websites. When used correctly and effectively, SEO makes websites more engaging for the user. Every SEO Sarasota campaign strategy should be assessed from the perspective of the user.

Thus, our Sarasota SEO company bases recommendations on standards that are published by Google and have designed a fundamental set of on-site SEO factors that must be included and optimized in every SEO campaign. These practices, published by Google, include:

Internal and external links
Meta Descriptions, title tags, and headers
Images and media

Optimizing images and other media has never been more important. Ideally, a Sarasota SEO campaign will focus on factors that enable Google to better understand the images and media that are on your website and to use optimization techniques to enable them to load as quickly as possible on desktop and mobile versions of your website. Our team uses Google's recommended best practices for optimizing media and images, including:

Including "alt text" with each image to allow Google to better identify the contents of the image
Compressing image sizes for decrease load times
Converting images to formats that are more load-friendly

Google makes no secret that it judges the quality of a website and individual web pages, which is why these factors are so important for increasing rankings and maintaining a top spot on search engine results pages.

Our company will also optimize internal and external links by checking to ensure that every link is active and working properly and that the links are only to authoritative, high-quality, external websites. Our SEO in Sarasota team further optimizes your website by developed a targeted internal linking structure and only using targeted internal links within each web page that are contextually relevant for your website and niche.

Niche-Specific Link-Building Outreach

Backlinking is considered by businesses to be one of the most elusive parts of an SEO campaign. 41% of businesses in the United States say that it is one of the most difficult tactics to implement. But backlinking offers so much for companies, especially when another reputable source backlinks to your website!

Backlinking is linking to other quality, authoritative, and informative websites in your content. Examples of high-authority links are government (.gov) and university (.edu) websites. Some people like to think of backlinks as citing your sources, such as when you link to a research study that is related to the industry your business operates in.

In order to create a website structure that encourages backlinking, we incorporate the following:

Maintain an active presence on every major social media platform.
Encourage users in your niche audience to post and share content by inputting social media buttons on each page of your website. This makes it easy to share a link to a site such as Facebook.
Create engaging and interesting content.

Content that is shared on social media can entice users to share and participate in your brand. For instance, brand engagement increased by 147% when Columbia Sportswear decided to demonstrate through videos and other content how their products hold up under the harsh conditions users find themselves in while outdoors. It not only educated users on how to use their products but encouraged them to trust the brand and continue buying from them.

Fully Optimized Custom Content for your Business: Content is King!

Each web page on your website needs to have fresh content in addition to a well-organized structure. Each web page needs to be organized with proper headers, title tags, and meta descriptions, and all content must be error-free and engaging. In order to rank in the number one spot on Google and maintain your place there, you must constantly and consistently add well-written, original content to your website's structure. Because it is vital for Google's rankings, the creatives and team members assigned to On The Map Marketing's writing team generate new unique content as a part of most SEO campaigns. Our SEO experts have tracked and assessed Google's guidelines, modifications to Google's ranking algorithms, and have learned from our more than 10 years in the industry how particular updates have affected websites over time.

Regardless of what industry you're in, well-written content is a must. If you have too many grammatical or spelling errors, if the actual content on your website has false or incorrect facts, or if the writing is filled with "fluff" that makes readers have to find the information among all the flowery language, then they're going to leave your website. Rather than irritate your audience, engage them. Our writing team at On The Map Marketing is ready to create custom content that keeps your audience coming back.

Information must also be well-organized and structured so that users can find it easily. For example, if you have a series of blog posts, your users will want to go back and reread a previous post at some point. Organizing posts by date or topic may help them find what they're looking for quickly and easily. A website's information architecture is vital to having a pleasant online experience for your users.

Customized Reporting Made Just for You!

Data is what drives every SEO campaign from start to finish because ultimately your website's performance data is what allows you to assess the effectiveness of your marketing efforts. At On The Map Marketing Marketing, our data-driven strategy is intended to accomplish these three important tasks:

Give our clients many key performance indicators (KPIs) to measure and see the effectiveness of their campaign.
Gather data that influences how each SEO campaign is initially structured and then modified over time.
Gather data that enables our analysts to determine what your target audience's online habits and preferences are.

The goal of the monthly analysis of data and active collaboration with our digital marketing team is to make strategic changes to your overall SEO strategy so digital marketing your campaign is as effective and successful as possible.

If you see a 10%increase in online traffic to your website after the launch of your SEO campaign, but don't see any increase in your website's conversion rate, then our Sarasota SEO experts will concentrate on conversion rate optimization as a part of your SEO campaign. Or, if the bulk of your traffic is coming from a single source but not encouraging traffic to your website, then local listing optimization and local SEO might be the best strategy. Our digital marketing team will analyze your website to find out what the best business solutions are for your company.

Why Choose Our Sarasota SEO Services?

SEO Experts with over 10 years in the Industry!

A lot has changed over the last 10 years. Technology has changed, smartphones are more ubiquitous, and the landscape of digital marketing is ever-changing. That's why our experts with over a decade of experience of watching trends come and go and leading successful campaigns have successfully led several campaigns, and our clients have been able to reach top rankings. The world of SEO may change tomorrow, and Google is always making updates or changes to their algorithms. You can rest assured that our SEO experts have the experience and the professional knowledge to stay ahead of the game.

All Work Done In-House

When the creative team doing the work is not the same team that's talking to you as the client, then the results are inconsistent, often delayed, and usually lacking quality. Communication is improved when all work is done in house at our Sarasota SEO company, and our experts don't have to wait for returned calls or replies back from third parties that the work was outsourced to. All of our content writers, web developers, and other team members are right here.

Tracked Data

Data is the driving force behind every business' decision-making process. Each package our SEO Sarasota digital marketing team develops includes tracked data such as phone call tracking, user demographics, and source data, which allows you to gauge the effectiveness of your SEO campaign. Capitalizing on these statistics can lead you to making better, more informed decisions for your business and digital marketing strategy, and allows you to see where you need to focus efforts to improve any aspect of your strategy.

Consistent Results!

From the beginning, On The Map Marketing's founder and CEO has been determined to achieve one simple task: to provide companies all over the United States with the highest-quality digital marketing services available. This mindset is shared by each SEO specialists employed by On The Map Marketing. With this goal as the guide, our Sarasota SEO experts have assisted thousands of companies to increase their rankings on Google and achieve the number one spot on one of the biggest search engines. Our SEO experts provide businesses with digital marketing services that encourage long-term growth, and our team of digital marketing is ready to develop your business' SEO strategy today. So, call our office today to find out how one of our SEO experts and analysts can help you with your company's digital marketing.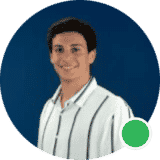 Let us prepare a FREE SEO
audit for your site!
Fernando Abello – Head of Sales Intelligence
---
"We look at every dollar companies invest in their company using our services an enormous responsibility that we take seriously."
We have been able to follow and strictly adhere to this code by building a team of some of the brightest and most talented web developers, designers and SEO consultants in the industry. Our team is driven to be the best at what we do and to never compromise. We can only grow through the work we offer to our clients.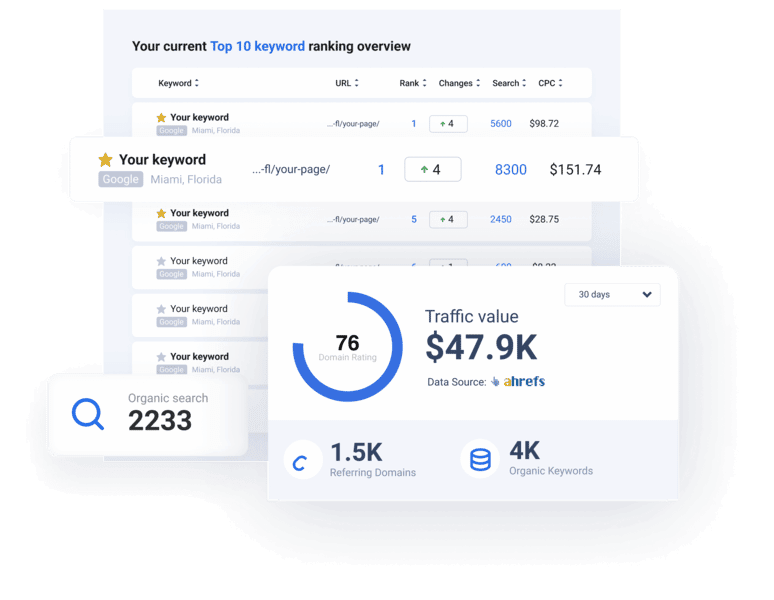 Our SEO clients get results
Increase in Generate Leads Monthly
Our clients say it best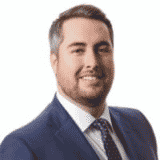 "When we first started our own practice, we lacked a natural online presence. We began our SEO Campaign with the purpose of generating leads and now we're ranking competitively in multiple cities and are receiving on average 90+ phone calls a month. I would recommend them to any Law Firm seeking to expand their online presence."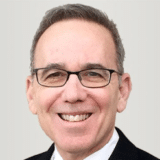 "The work is absolutely exceptional. On The Map redeveloped the whole site from an engineering standpoint. They did a great job fixing my website, which now is very user-friendly and has a modern, clean seal. They are very professional and have a passion about what they're doing."
"I started with On The Map a few months ago and am very please and impressed with the brilliant work they have performed towards my law firm's digital marketing efforts. They have put us on the first page of Google for a variety of important search terms. I now feel that my law firm is on equal footing with larger law firms in the very competitive sphere of digital marketing. I worked most often with Julian, Marcela and Bri. Thank you On The Map."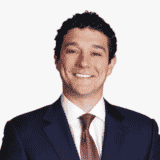 "A budget of $20,000.00 translated into a significant anticipated profit! On a budget of approximately $20,000.00, Val and her team were able to take my website from Google's back pages all the way to Page 1 (and, in some cases, Position 1) for a slew of very valuable search terms. This has translated into real money and a significant anticipated profit."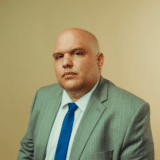 "I have been delighted with my experience at On the Map. Going solo and trying to navigate the waters of building a website and finding the right SEO company was daunting. Thankfully, I made the right choice with On the Map. My site looks better than I ever could have expected and I am quickly getting traffic and calls. I would recommend On the Map to any attorney (outside of my practice area and region) to go with On the Map."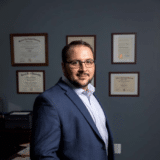 "Serrantino Law, LLC is a general litigation law firm located in the heart of Middletown, Connecticut. At Serrantino Law, we put our clients' needs first. If you've been injured in a Motor Vehicle Accident, injured on the job, charged with a crime, or even if you're being sued by a longtime business partner, we are there for you. Attorney Serrantino and his staff have years of experience representing clients in all areas of general litigation. Attorney Serrantino will ensure that ALL of your rights are protected, even those rights you may not even know you have."
What SEO services do we offer?
Award-winning SEO experts
On The Map Marketing is a truly global digital marketing agency. The team is constantly growing to meet the needs of our clients, with over 50 people filling the conference rooms, offices and sales floors.
Each person is important to us because we wouldn't be here without our clients. Each business is important because it's the passion of business owners that gives us our motivation and direction when building their online presence.
"We positively impact the world, one person,
one business, one dollar at time."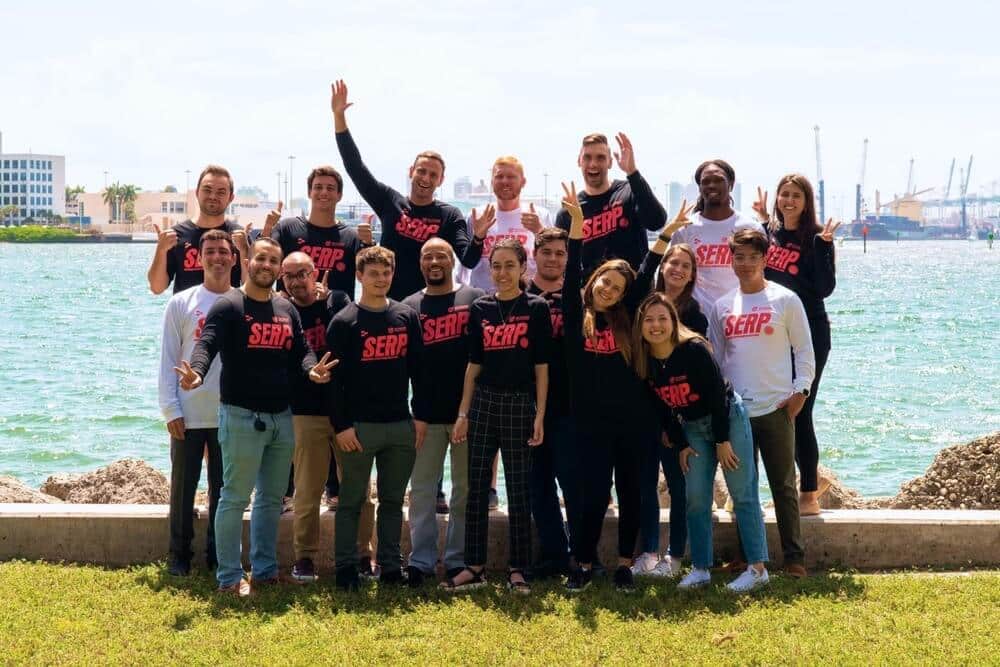 Revenue Generated for Our Clients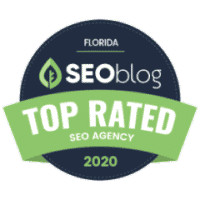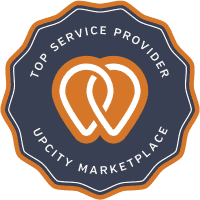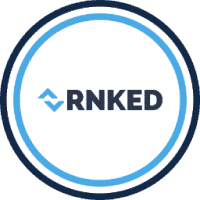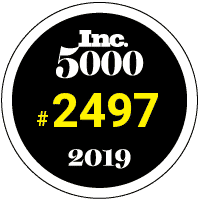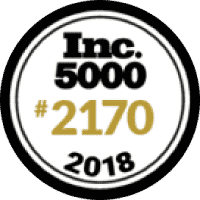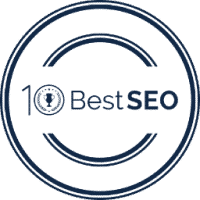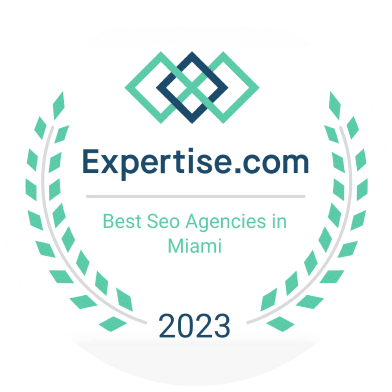 Let us do a FREE SEO audit for your site!