San Francisco SEO Agency
Dominate the San Francisco Market With
SEO Services That Deliver!
Our results speak for themselves. Our San Francisco SEO clients have RANKED Position 1 for some of their most competitive terms. We can do the same for your business! Contact our San Francisco SEO agency today to get started on a top SEO campaign today.
San Francisco is among the biggest cities both the world and in the United States. A lot of big companies who serve global markets have their offices in this breath-taking city. If you own a company in San Francisco, you probably know the many advantages of digital marketing. More than 93% of consumers make a decision about purchasing from you by simply looking up your site in a search engine.

This proves just how important websites are to consumers in today's world. Billions of people across the globe have access to the internet, thanks to advancements in technology and, incidentally, a search engine.

If you especially have your website optimized for additional traffic both locally in San Francisco and around the world, this will be great for your brand. Both locals and the rest of the world can get a hold of you and be aware of what your business does through effective SEO.

The bay area is not only a great place to begin a home. Here, as a business owner, you have numerous chances to grow your business through the hundreds of SEO agencies offering these services. Many local agencies will be happy to lend a hand and help you grow your brand.

So, if you've been looking for SEO or web design services around San Francisco, have a read; you're in the right place.

Get the Best SEO Company for Your Business In San Francisco

If you understand how SEO works or have a rough idea of this concept, finding the best San Francisco SEO company for your business will be a breeze. Though it's a straightforward process, sometimes it can get a little confusing with the technicalities, but not to worry.

The best way to sum up SEO is to give you one of its greatest perks — more exposure. SEO improves your rankings in any search engine, allowing more people scouring for the services you offer to find you with ease.

SEO is vital for your business's survival online, lest you be left accommodating 7% of your original consumer base and the rest going to your competitors' search optimized sites. Great SEO more than often equals a great website and your credibility as a business goes up because if you have a great website.

Most likely, in your search for a San Francisco SEO company, you've hopped on a search engine and searched for some within the area. The results you got are the perfect example of SEO at work.

But getting an SEO company that is best for your business and ultimately your brand is not as easy as that. There is still a lot more to consider when hiring a San Francisco SEO company like:

Asking the firm for references and client examples
Understanding that cheap may hurt your brand
Set a specific goal that you want to achieve with SEO
Understanding the various techniques used by SEO firms in the area
Having a clear budget
Firm's communication during the SEO process
Finding the best metrics and KPIs for you

Why Should You Hire a Local SEO Agency

A San Francisco SEO company will give you better results in terms of geographical area ranking. A local SEO company will familiarize your brand with the locals. They will optimize your site much better to suit the local search engine rankings much better because they now understand the area. You'll also get to be involved in the process as much as you want with a local firm.

A local agency will understand your target client base than an out-of-town one.

Your business, because of its geographical location, will serve the locals more. A local SEO agency is the best course of action because they understand the client base more and effectively reach them.

You can be sure of better communication with a San Francisco SEO company than an out-of-town firm.

You don't have to worry about communication because a local firm will give you a regular update on the progress. Communication will be seamless and quick both to and from the firm during the whole process of optimizing your website.

The Various SEO Services You'll Get with A Local San Francisco SEO Company.

An SEO Audit

The first step of any SEO process is the SEO audit. Great SEO auditing gives the agency some insight into which areas to improve and thus give you amazing results. During an SEO audit, they may look at:

The state of your competitor's website
High-value keywords that matter
Current marketing strategy
Current website rankings

An SEO audit gives the agency the direction of the SEO strategy for you.

An SEO Strategy

The SEO strategy the local agency will employ will be depended on what you want to achieve with your business website. Every business has different goals, and thus the strategy in place will be tweaked and customized to match yours. It will most likely involve a number of steps and phases along the way to give your site the best ranking any search engine has to offer.

Optimization of Your Site's Content and Keywords

Search engines run effectively if keywords are detected, and will give users the most accurate results. Any SEO agency, local or otherwise, often figure out which of the keywords are important and then incorporate them into your site.

The SEO company will also conduct keyword research on your competitors' sites to know which ones are the best to use on your site. Google ranks websites much better if the content therein is great, and great content has high-value keywords.

Final Thoughts

SEO is a great marketing tool to get your business on a global scale. It's simply the gift that keeps on giving, and many businesses can accredit their success to it, both in San Francisco and the rest of the world alike. So, go out there and get the best local SEO company for your brand, and you'll undoubtedly reap some benefits.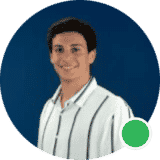 Let us prepare a FREE SEO
audit for your site!
Fernando Abello– Head of Sales Intelligence
---
"We look at every dollar companies invest in their company using our services an enormous responsibility that we take seriously."
We have been able to follow and strictly adhere to this code by building a team of some of the brightest and most talented web developers, designers and SEO consultants in the industry. Our team is driven to be the best at what we do and to never compromise. We can only grow through the work we offer to our clients.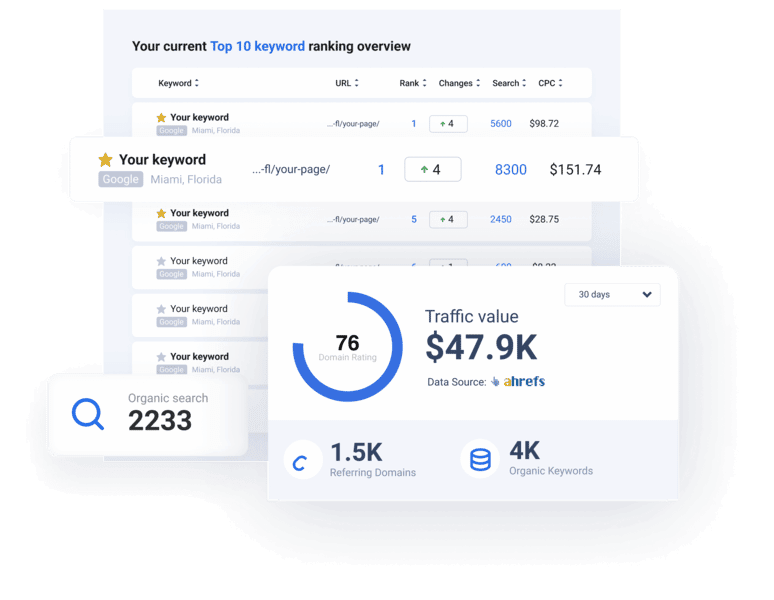 Our SEO clients get results
Increase in Generate Leads Monthly
Our clients say it best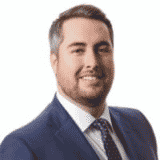 "When we first started our own practice, we lacked a natural online presence. We began our SEO Campaign with the purpose of generating leads and now we're ranking competitively in multiple cities and are receiving on average 90+ phone calls a month. I would recommend them to any Law Firm seeking to expand their online presence."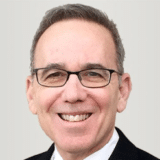 "The work is absolutely exceptional. On The Map redeveloped the whole site from an engineering standpoint. They did a great job fixing my website, which now is very user-friendly and has a modern, clean seal. They are very professional and have a passion about what they're doing."
"I started with On The Map a few months ago and am very please and impressed with the brilliant work they have performed towards my law firm's digital marketing efforts. They have put us on the first page of Google for a variety of important search terms. I now feel that my law firm is on equal footing with larger law firms in the very competitive sphere of digital marketing. I worked most often with Julian, Marcela and Bri. Thank you On The Map."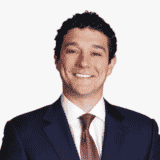 "A budget of $20,000.00 translated into a significant anticipated profit! On a budget of approximately $20,000.00, Val and her team were able to take my website from Google's back pages all the way to Page 1 (and, in some cases, Position 1) for a slew of very valuable search terms. This has translated into real money and a significant anticipated profit."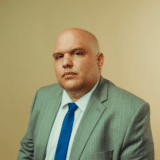 "I have been delighted with my experience at On the Map. Going solo and trying to navigate the waters of building a website and finding the right SEO company was daunting. Thankfully, I made the right choice with On the Map. My site looks better than I ever could have expected and I am quickly getting traffic and calls. I would recommend On the Map to any attorney (outside of my practice area and region) to go with On the Map."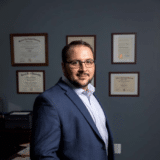 "Serrantino Law, LLC is a general litigation law firm located in the heart of Middletown, Connecticut. At Serrantino Law, we put our clients' needs first. If you've been injured in a Motor Vehicle Accident, injured on the job, charged with a crime, or even if you're being sued by a longtime business partner, we are there for you. Attorney Serrantino and his staff have years of experience representing clients in all areas of general litigation. Attorney Serrantino will ensure that ALL of your rights are protected, even those rights you may not even know you have."
What SEO services do we offer?
Award-winning SEO experts
On The Map Marketing is a truly global digital marketing agency. The team is constantly growing to meet the needs of our clients, with over 50 people filling the conference rooms, offices and sales floors.
Each person is important to us because we wouldn't be here without our clients. Each business is important because it's the passion of business owners that gives us our motivation and direction when building their online presence.
"We positively impact the world, one person,
one business, one dollar at time."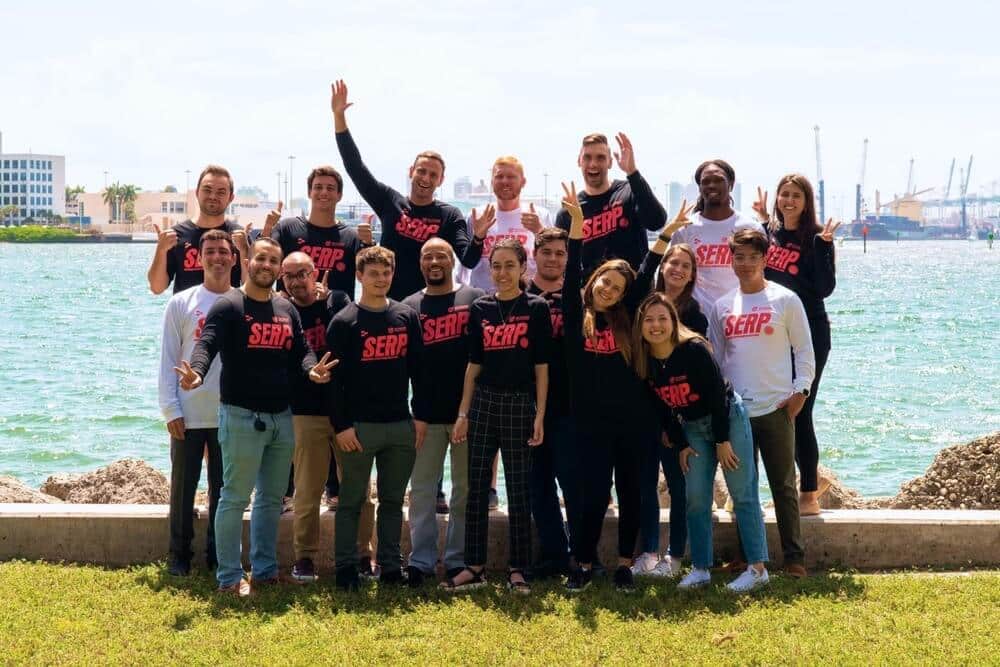 Revenue Generated for Our Clients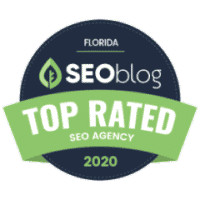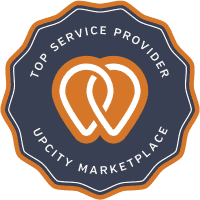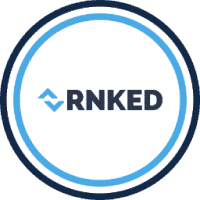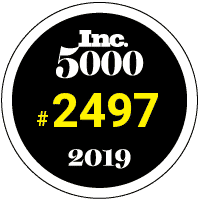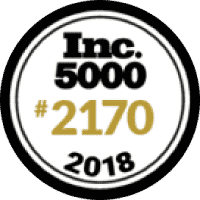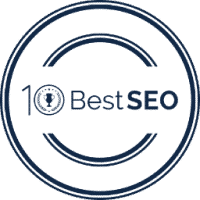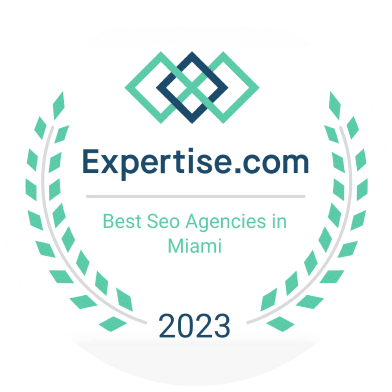 Let us do a FREE SEO audit for your site!