San Diego Web Design Company
Shine in the San Diego Market With
Design Services That Deliver!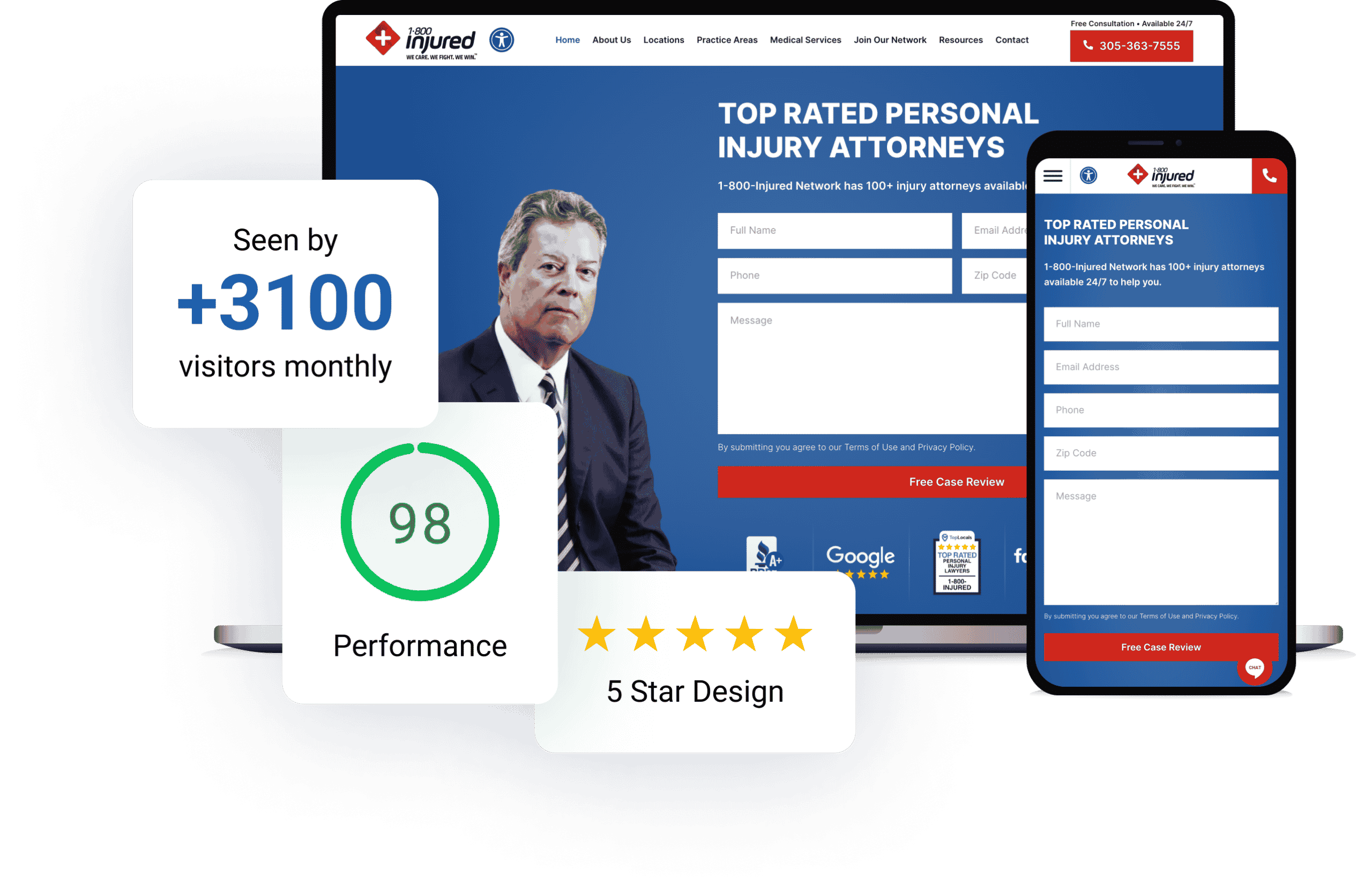 The best way to get your business noticed is with a slick, well-designed, highly-optimized, user-friendly website. And the best way to get a slick, well-designed, highly-optimized, user-friendly website in San Diego is by working with On The Map Marketing.
Every day, more and more websites go live on the internet. Many of them will be similar to yours, especially within your industry or geared towards your target audience. San Diego Digital marketing is all about getting you in front of that target audience, in front of your competitors, and keeping them interested in you over the other options available. Our team at On The Map Marketing will help you reach your business goals with a fresh website optimized for SEO.

Analysis

The first step in building a website that dominates Google search engine results pages is to perform a full analysis of your existing website and overall web presence. At On The Map Marketing, our San Diego SEO experts have spent years evaluating and dissecting every aspect of a website's performance. Key areas we look at are:


Individual web page loading times and image loading times
The current security protocols you have on your website
Whether or not your current website is optimized for mobile phones
Whether or not your website is optimized to be accessible for all users such as those with hearing, visual and physical impairments

Once we figure out where the areas of improvement are, we will present you with options for the best way to solve it and begin either designing your new website or updating your existing one.


Next, we perform market research to find out who you are trying to attract (your target audience), information about their demographics, their online behavior and habits, what keywords they are using to find businesses like yours, and what keywords are working well for your competitors. However, finding the most popular keywords is not the same as finding the right keywords for your site — this is all part of our strategy phase.

Strategy

Of course, after you complete an analysis, then it's time to think of a strategy. Our web design experts will walk you through the research they have completed, and present you with suggestions for where to focus our efforts for the best return on investment. If you are building a website from scratch, then our team will explain which features your website needs to have in order to be competitive in your industry. If your website already exists, then we will suggest improvements and changes that will attract more traffic and boost conversions. The goal is to increase your engagement, have a low bounce rate, and to drive valuable traffic to your website that will turn into leads. By combining good design with well-written, well-researched content, we can build you a winning website.


UX/UI Design

UX and UI, which respectively mean user experience and user interface, are both crucial to creating your website, but while often paired, are different in many ways. In general, one is focused on how your visitors feel when they visit your website and consequently how they feel about your brand (UX). The other element is more about the presentation of your website and how it actually appears (UI).


Learn more about each below.


UX Design

Visitors don't always remember what a website looks like, but they do remember how it made them feel. That feeling is what determines how long they're going to stay on your website, if they will ever return to your website, and whether or not they're going to recommend it to others. In order to make a great first impression on any visitor, there are some tenants that our web design team uses to improve the user experience for every visitor to your website.


Responsive Design. This is extremely important for mobile users but is equally important when your visitors use a range of devices (tablets, laptops, desktops) and browsers (Chrome, Opera, Internet Explorer). Have you ever used a website that could not detect your screen size in orientation, and, consequently, the layout was incompatible with your device or couldn't load properly? The responsive design prevents that. It's important to design a website so that content, images, and other website elements are scaled to match the screen that your visitors are using to view your website.
Hierarchical Design. This means that information is organized on each page in order of importance. Structuring your website in this way helps your visitors to know what information is most important because it will be listed at the top, followed by additional information organized by level of importance. In addition to aiding your users navigating your site, this hierarchy provides Google's web crawlers with a clear understanding of the structure of your site.
Speedy Loading. Users have places to go and things to do. They want to interact with your website quickly and efficiently. This is why page loading speeds are an integral part of your website's design. Nobody wants to wait for a web page to load, for images to show up or for a video to play. Users want websites to load quickly whether they are browsing on a computer or a mobile device. At On The Map Marketing, we ensure that your website loads quickly on all devices.
Simplicity and Clarity. A consumer-focused website is not the place to implement new and funky designs. There is something to be said about simplicity and a conformity to current web design standards to facilitate an easy and intuitive user journey. Most people are already website literate, so they know, consciously or unconsciously, to expect that there are going to be certain elements in particular places.
Intuitive Navigation. Generally, there is a menu at the top of a website as well as a company phone number. Your contact information, especially if you have a physical address, should be prominent on the homepage of your website. Product pages, blogs, and how-to videos should be easy for users to find and located in places that make sense. When a design is overly-busy, it can be unappealing and unintuitive. Our web design team ensures that your website is well-designed and clearly laid out.

UI Design

User interface design focuses on the aesthetics, or look, of a website so that it is appealing to users. Generally, UI design will refer to the graphic elements that are seen on a website either on a mobile device or on a desktop computer. Our web design team is constantly thinking about what your users need. It is crucial to always think about the end-users experience on your website and to implement research to support any assumptions or design theses.


Accessibility. It's important for designers to remember that not all of your users will be able to easily access your website. They might have a physical disability, either temporary or permanent, such as a broken wrist or cerebral palsy. They may have visual or auditory impairments that can benefit from alt text and other assistive tools to help them navigate your site. Google will check to see if your website is accessible and will rank it more favorably if it is. Website accessibility means that anyone can come to your website and interact with it. It's also great because your users can still benefit from some of the designs implemented to increase accessibility. For example, text in videos helps users who are in a place where they cannot turn up the volume. Additionally, designs to aid those with visual problems can also help users when they are outside and experiencing sun glare.
Call To Action. Your call to action is the part on your website that motivates a visitor to take an action, such as to make a purchase, sign up for a mailing list, or schedule an appointment or service with your business. An effective CTA needs to be tastefully placed, prominent, but definitely not obnoxious. You will want to give your audience a clear reason why they should take whatever action you're asking them to take, and provide them with a range of actions known as "funnels" or "user flows" that allow them to choose the way they interact with your site.
Clear Feedback. Visitors should never be confused when they visit your website. It should be very clear what will happen when they click on an interactive element on your website, and they should effortlessly be able to recognize what those interactive elements are. They should never find themselves unsure how to get back to wherever they were before. You want to give your users an easy way of backing out if they accidentally ended up on a web page they didn't mean to go to. All content should be organized so that it is easy to find.

Design Approval

Once our team has created a design for your website, we will present a mock-up of it for you to test out and either approve or request changes to. The mock-up will be a version of your website that will give you the same user experience as if it were published. You'll be able to give feedback to the San Diego web development team and critique your overall experience using your own website. Our team will implement any changes that you recommend. Once we have your approval we then enter the final phase of the process, which is publishing your website so it is open to the world.

Grow Your Business with our San Diego Web Design Services

San Diego is known for a variety of things: its proud military community, tourism industry, manufacturing, and research to name a few. It is as diverse as it is fun. From Navy families to college students to international visitors, San Diego is a city full of people looking for services or products to improve their quality of life. At On The Map Marketing, we want to help you get in touch with your audience. According to Forbes magazine, San Diego is the number one city in the United States for starting a small business. Now more than ever it's important to stand out from all of the other companies online.


At On The Map Marketing, we help you to find those people in this community that are actually looking for you. No matter what type of services or products you are selling, digital marketing is one of the most cost-effective and scalable ways to let people know about your brand, and it can also be one of the most fun tools because you can get creative and think about how to express yourself to your audience. Informative content, such as blogs and videos, builds trust in your brand. In fact, your website can help people who are anxious about services that you may offer to get more information to have their fears allayed. If you're a dentist, for example, and post about the latest technology in pain-free procedures, this will help your potential new clients to become interested in you.

We also specialize in making sure that your website is safe and secure from attacks such as ransomware. Our San Diego team will ensure that your website has the latest security and accessibility options for every type of customer that visits your website. Content is the driving force behind your website, so we also specialize in writing blog posts, informative articles, and other content for your website. We have a saying: "Content is king!" It's what people share on their social media sites or with their friends, and our team at On The Map Marketing is ready to write fresh content for you.

Why Choose Our San Diego Web Design Services?

Web Design Experts With Over 10 Years Of Experience

Our website design company in San Diego has over 10 years of experience in digital marketing, with many of our team members boasting even more experience individually. At On The Map Marketing, we have helped local, small businesses in San Diego as well as large corporations to achieve search engine rankings. There isn't a single business that can't benefit from excellent web design, and we've built websites for law firms such as 1800injured.care, luxury car rental companies like Lou La Vie, and many more.

All Work Done In House

When you trust our San Diego website design team to build your website, you can be assured that none of the work will be outsourced to someone else that your web developers have to wait on to finish your website. When everyone is working together in close contact, they are much better at responding to your feedback and relaying your requests or suggestions directly to the person responsible for making those changes. That allows our web design team to be more responsive and agile because we can quickly deal with any changes that need to be made. What's the risk when you choose a company that outsources its work? You may end up observing that the company you hired misses deadlines, that you're constantly suffering from miscommunication issues, or that you don't end up with a website you can be satisfied with.

Consistent Positive Results

With our many years in the SEO and digital marketing industry, we have been able to help all kinds of businesses reach greater success and higher rankings on Google search engine pages, which have resulted in their growth. We consistently provide top-quality websites, PPC campaigns, increase website rankings, and help drive traffic to our clients' websites. Call us today to find out how we can help your business by building or improving your company website.



Let us prepare FREE a design
audit for your site!
Sarah McMahon – Sr. Digital Marketing Specialist
---
"We look at every dollar companies invest in their company using our services an enormous responsibility that we take seriously."
We have been able to follow and strictly adhere to this code by building a team of some of the brightest and most talented web developers, designers and SEO consultants in the industry. Our team is driven to be the best at what we do and to never compromise. We can only grow through the work we offer to our clients.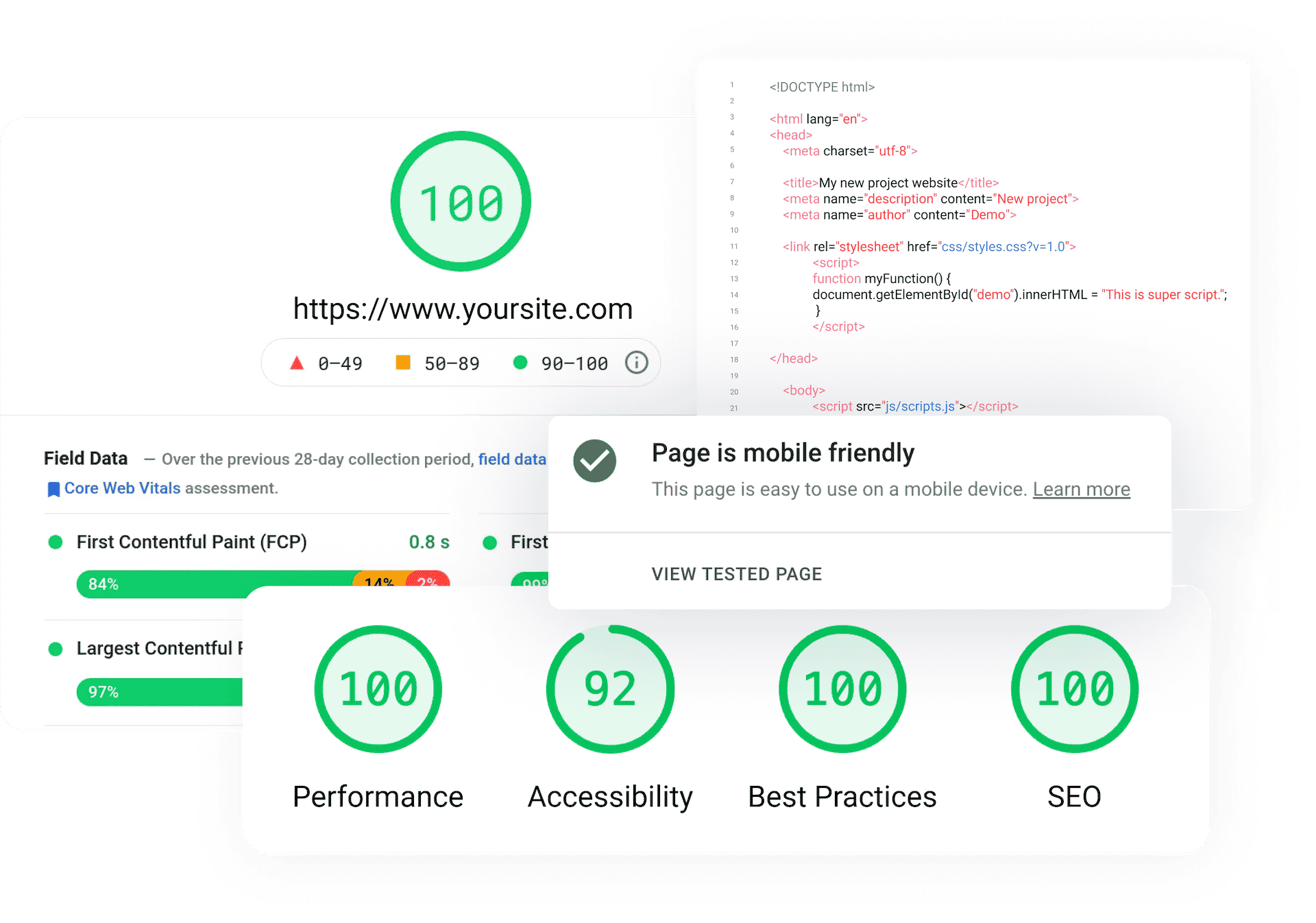 Our clients say it best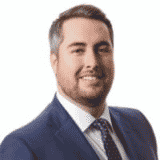 "When we first started our own practice, we lacked a natural online presence. We began our SEO Campaign with the purpose of generating leads and now we're ranking competitively in multiple cities and are receiving on average 90+ phone calls a month. I would recommend them to any Law Firm seeking to expand their online presence."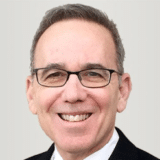 "The work is absolutely exceptional. On The Map redeveloped the whole site from an engineering standpoint. They did a great job fixing my website, which now is very user-friendly and has a modern, clean seal. They are very professional and have a passion about what they're doing."
"I started with On The Map a few months ago and am very please and impressed with the brilliant work they have performed towards my law firm's digital marketing efforts. They have put us on the first page of Google for a variety of important search terms. I now feel that my law firm is on equal footing with larger law firms in the very competitive sphere of digital marketing. I worked most often with Julian, Marcela and Bri. Thank you On The Map."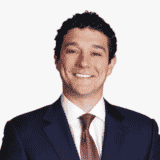 "A budget of $20,000.00 translated into a significant anticipated profit! On a budget of approximately $20,000.00, Val and her team were able to take my website from Google's back pages all the way to Page 1 (and, in some cases, Position 1) for a slew of very valuable search terms. This has translated into real money and a significant anticipated profit."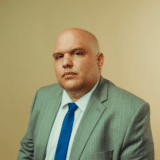 "I have been delighted with my experience at On the Map. Going solo and trying to navigate the waters of building a website and finding the right SEO company was daunting. Thankfully, I made the right choice with On the Map. My site looks better than I ever could have expected and I am quickly getting traffic and calls. I would recommend On the Map to any attorney (outside of my practice area and region) to go with On the Map."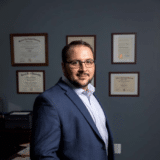 "Serrantino Law, LLC is a general litigation law firm located in the heart of Middletown, Connecticut. At Serrantino Law, we put our clients' needs first. If you've been injured in a Motor Vehicle Accident, injured on the job, charged with a crime, or even if you're being sued by a longtime business partner, we are there for you. Attorney Serrantino and his staff have years of experience representing clients in all areas of general litigation. Attorney Serrantino will ensure that ALL of your rights are protected, even those rights you may not even know you have."
What website design services do we offer?
Award-winning web design experts
On The Map Marketing is a global digital marketing agency. The team is constantly growing to meet the needs of our clients, with over 50 people filling the conference rooms, offices and sales floors.
Each person is important to us because we wouldn't be here without our clients. Each business is important because it's the passion of business owners that gives us our motivation and direction when building their online presence.
"We positively impact the world, one person,
one business, one dollar at time."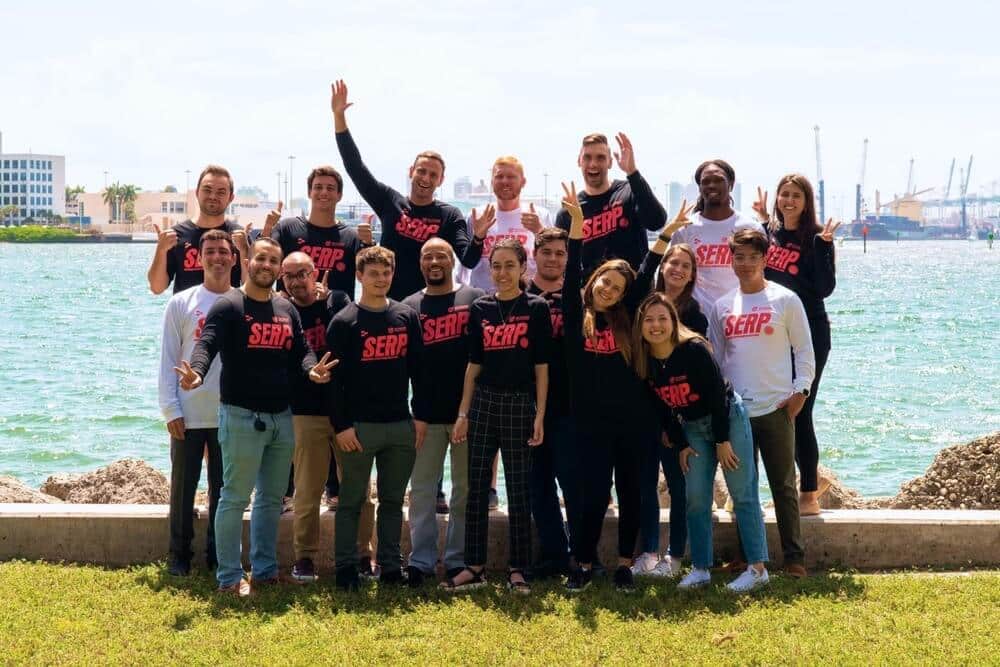 Revenue Generated for Our Clients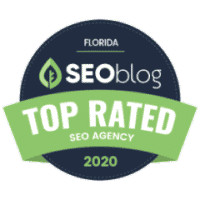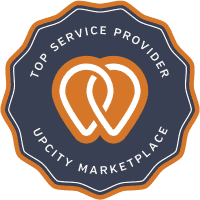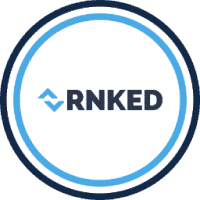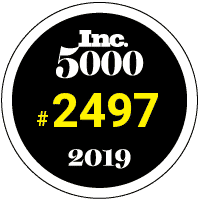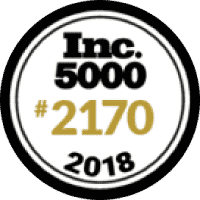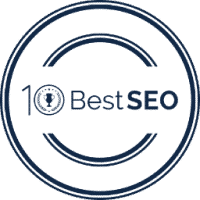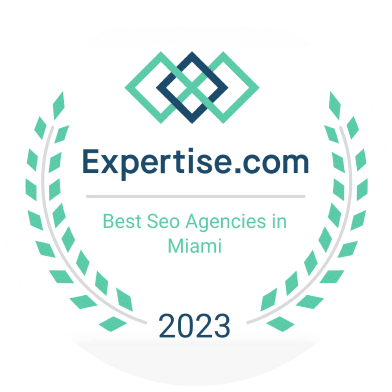 Let us do a FREE design audit for your site!