San Diego SEO Company
Dominate the San Diego Market With
SEO Services That Deliver!
Our results speak for themselves. Our San Diego SEO clients have RANKED Position 1 for some of their most competitive terms. We can do the same for your business! Contact our San Diego SEO agency today to get started on a top SEO campaign today.
Dominate the San Diego Market With
SEO Services That Deliver!

San Diego is a large, trendsetting market with many industries represented, such as military/defense, research, manufacturing, and tourism. At On The Map Marketing, our San Diego SEO experts have seen almost every kind of website out there, from websites owned by multi-million dollar corporations to those owned by small businesses, individuals, and start-up companies. We can help you rank higher in your industry, too!

How We Help San Diego Businesses?

Our SEO Experts will analyze your website

Who designed your website? Did they build a website designed to entice your target audience? No matter what kind of business that you are or how much traffic you are currently generating to your website, our San Diego SEO experts at OTM will begin your campaign the same way all successful campaigns begin: by conducting a thorough analysis of your business' website based on the standards set forth by Google, the largest SEO company in the world.

San Diego SEO Website Analysis

Eight out of every 10 search engine users choose Google in order to conduct their searches online. In fact, Google owns and operates 7,000 websites. They also oversee about 200 changes per day to these websites, which shows how important it is to keep your website updated with fresh content. Google uses hundreds of different factors in order to judge the quality of the websites that appear in searches. In turn, our San Diego SEO experts at On The Map Marketing use those same factors and guidelines disseminated by Google to analyze your website. While our specialists evaluate your website, they will be focusing on four main categories that Google says impacts the websites organic search rankings:

Engagement
Reliability
Integration
Fast speed

What Makes SEO Content Engaging?

Your website structure needs to be optimized for user navigability. A website layout that is logical and clear makes it easier for users to find what they want as quickly as possible, and with no frustration. Google tracks how long a user spends on your website, whether they have clicked on other links on your website, how much time they spend on each of your individual webpages, and the number of times that the user presses the back button. Structuring each web page with logical and clear headers, proper title tags, illustrative meta descriptions, active links to other authority pages and text, including all relevant keywords, makes it more likely that your users will stay on your page. They are also more likely to follow through with transactions, return to your website to engage in your content, and to share your content, such as blog posts, on their social media accounts.

Engaging content also means making sure that the media, blogs, images and other media that you have on your website captures your users' attention. Here are some questions our San Diego SEO specialists use when analyzing your website:

Does each web page follow a logical structure that communicates a clear and fresh message?
How do your images, videos, or infographics relate to the content of each web page?
Does every web page have proper headers, title tags and meta descriptions that include selected keywords?

Niche Specific Keyword Research done by our SEO Specialists

Think back to the last search you did on Google. You probably used a phrase that contained one to five words that specifically targeted what you were looking for. And if you got a bunch of results that weren't relevant, then you most likely went back and typed in a more specific keyword phrase. Or, maybe you remember needing something very specific right away. In fact, this is how most online users conduct searches. This is why you need different types of keywords in your digital marketing strategy.

Short-tail keywords are one to three words long and are very broad. An example is "San Diego plumber." Long-tail keywords are words or more and are very specific, and are more commonly searched by people who are looking for something specific they want to buy or service they need. An example of this would be "San Diego criminal defense attorney" or "California immigration attorney nurse visa." At On The Map Marketing, we help all types of companies by starting each campaign with thorough local SEO keyword research to find out how their audience is finding them currently and how their competitors are getting their audience. We build our strategies around what real people are searching for in order to find you.

Full Website On-Site Optimizations

Developing a website that is well optimized is a two-fold process. On one hand, you want to incorporate technical factors that Google uses to judge the quality of each webpage on your website. On the other hand, you want a website that is designed by San Diego Web Designers to be engaging for people, not algorithms, since it is actual people who will be using your website, not Google. Every factor that our San Diego SEO company incorporates into every strategy is thoughtfully and intentionally used to boost our clients' rankings and increase conversions.

Meta Descriptions, Title Tags, and Headers

Meta-descriptions and title tags serve a purpose by telling users what the topic of your webpage is. Google suggests that each webpage on your website should have its own title tags and meta-descriptions that are unique, well written, and accurately describe the topic of your webpage. Additionally, our team of SEO experts recommends that you incorporate keywords that are being targeted for your company in those title tags in meta-descriptions. These page attributes, title tags, and meta-descriptions, also make it easier for Google crawlers to find your website.

Niche-Specific Link Building Outreach

One of the most important aspects of off-site SEO is backlinking or link building. But 41% of companies in the U.S. consider this to be the most difficult tactics to use in their SEO strategy. To help businesses implement their digital marketing strategies in a more effective way, our San Diego SEO experts incorporate a variety of link-building strategies in every campaign to reach two goals:

Create a website that encourages backlinking
An editorial backlinking strategy

The fact that YouTube has over 1.9 billion members and Facebook has 2.38 billion monthly users means that website owners have a unique opportunity to create content that users want to share. This content can come in many forms such as:

Blogs
Videos
Images
White papers

The key is making your content enticing so users want to share it. Content shared on social media not only creates backlinks but also encourages editorial backlinks if the shared content is authoritative. Backlinks represent authority, which improves your rankings on Google.

Successful backlinking campaigns lead to growth. Take Columbia Sportswear, for example, which launched a video campaign to show their customers how their outdoor gear performed in the harshest conditions on Earth. They based their campaign and its design off of an analysis of how users engaged with the brand on social media and engaged with the campaign itself on social media. The result was a 147% increase in brand engagement.


Fully Optimized Custom Content for your Business : Content is King!

You yourself as a website user go when you see poor quality content. Think about your own reactions to seeing blog posts that seem to ramble on with no direction or websites that are poorly structured. Most people will leave a website like that and never return. In fact, according to Adobe's 2015 State of Content Report almost half of the online users leave a website due to a "lack of message" in the content on the website. 38% of users do what you probably have done in those situations: they stopped engaging with the content because its imagery or content was unattractive. If you don't have compelling content to share with your users, then you risk ranking lower on Google. So we use the phrase "content is king" to refer to the fact that any content you publish on your website has a direct impact on its effectiveness and success.

Customized Reporting Made Just For You!

Data is vital to any digital marketing campaign. You will be gathering so much data from your users, so why not use that to improve or expand your business to include new services or products? We gave our clients several key performance indicators to measure and assess the effectiveness of their marketing efforts. We also gather data that can influence changes to campaigns over time, which will then influence how the campaign is initially structured. Lastly, our goal is to gather data that allows our San Diego SEO company to determine the online habits and preferences of each clients target market

Customers change their preferences at an exponential rate which is why it's important to be adaptable. Changes in online search behavior allows us to determine the most effective way to structure every campaign. The first step in creating any strategy for any business is to identify who your ideal customers are, and what the most effective way to reach them is using that information and based on their online search habits.

Insights gained from this information allow our team to maximize your website's conversion rate through a process called conversion rate optimization. Conversion rate optimization increases your website's conversion rate by making changes to your website's structure, design, and content. Doing this allows our clients to increase the value of their website through maximizing the website's ability to transform website visitors into leads or customers.

Why Choose our San Diego SEO Company?

SEO Experts With Over 10 Years in the Industry!

At On The Map Marketing, our team prides itself on being a diverse group of San Diego digital marketing experts and every member of our team has a unique set of skills that allow them to contribute to our client success. Diversity also allows our team to provide all of our clients with dynamic services and solutions that can meet their individual needs. These various backgrounds and interests, along with our 10 years of experience in the search engine optimization industry, are the reasons why our team has been able to create SEO campaigns that have catapulted many of our clients to the top spot on Google. We can do the same for your company, too!

All Work Done In-House

Many other marketing companies outsource their work to outside subcontractors, which means that you don't have an integrated team working on your website. In fact, they might not even be in the same city or time zone, so there may not be much regular communication.

At On The Map Marketing, our agency does all of the work in-house. This allows our team to assure you that your digital marketing campaign is going to be performed with the highest quality standards in the industry, and it's going to be delivered on time. We will also continue to give you consistent results over the years.

Tracked Data

Every time you use an internet browser or open an app or an email, that data gets tracked. Capitalizing on this information can help you see just how effective your marketing and PPC campaigns efforts are. Because of its importance, every package that we offer includes track data such as user demographics, phone call tracking, and source data that allows you to see where your users are first hearing about your company.

Consistent Results!

Ever since our founding over 10 years ago, On The Map Marketing has set out to accomplish one task: to provide companies throughout the U.S. with the best quality digital marketing services available. This value is shared by every one of our staff members; and with this goal in mind, our specialists have helped thousands of companies achieve number-one rankings on Google.
Let us prepare a FREE SEO
audit for your site!
Sarah McMahon – Sr. Digital Marketing Specialist
---
"We look at every dollar companies invest in their company using our services an enormous responsibility that we take seriously."
We have been able to follow and strictly adhere to this code by building a team of some of the brightest and most talented web developers, designers and SEO consultants in the industry. Our team is driven to be the best at what we do and to never compromise. We can only grow through the work we offer to our clients.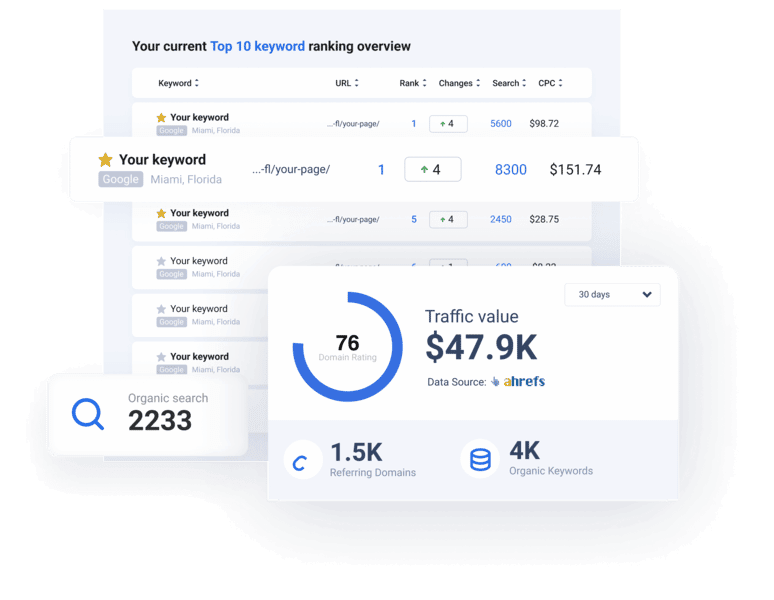 Our SEO clients get results
Increase in Generate Leads Monthly
Our clients say it best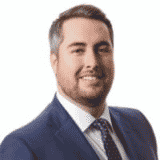 "When we first started our own practice, we lacked a natural online presence. We began our SEO Campaign with the purpose of generating leads and now we're ranking competitively in multiple cities and are receiving on average 90+ phone calls a month. I would recommend them to any Law Firm seeking to expand their online presence."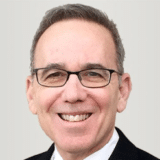 "The work is absolutely exceptional. On The Map redeveloped the whole site from an engineering standpoint. They did a great job fixing my website, which now is very user-friendly and has a modern, clean seal. They are very professional and have a passion about what they're doing."
"I started with On The Map a few months ago and am very please and impressed with the brilliant work they have performed towards my law firm's digital marketing efforts. They have put us on the first page of Google for a variety of important search terms. I now feel that my law firm is on equal footing with larger law firms in the very competitive sphere of digital marketing. I worked most often with Julian, Marcela and Bri. Thank you On The Map."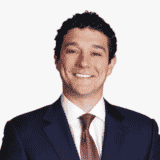 "A budget of $20,000.00 translated into a significant anticipated profit! On a budget of approximately $20,000.00, Val and her team were able to take my website from Google's back pages all the way to Page 1 (and, in some cases, Position 1) for a slew of very valuable search terms. This has translated into real money and a significant anticipated profit."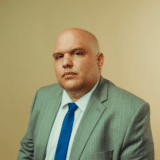 "I have been delighted with my experience at On the Map. Going solo and trying to navigate the waters of building a website and finding the right SEO company was daunting. Thankfully, I made the right choice with On the Map. My site looks better than I ever could have expected and I am quickly getting traffic and calls. I would recommend On the Map to any attorney (outside of my practice area and region) to go with On the Map."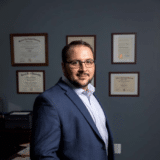 "Serrantino Law, LLC is a general litigation law firm located in the heart of Middletown, Connecticut. At Serrantino Law, we put our clients' needs first. If you've been injured in a Motor Vehicle Accident, injured on the job, charged with a crime, or even if you're being sued by a longtime business partner, we are there for you. Attorney Serrantino and his staff have years of experience representing clients in all areas of general litigation. Attorney Serrantino will ensure that ALL of your rights are protected, even those rights you may not even know you have."
What San Diego SEO services do we offer?
Why we should be your choice of San Diego SEO Agency?
On The Map Marketing is a truly global digital marketing agency. The team is constantly growing to meet the needs of our clients, with over 50 people filling the conference rooms, offices and sales floors.
Each person is important to us because we wouldn't be here without our clients. Each business is important because it's the passion of business owners that gives us our motivation and direction when building their online presence.
"We positively impact the world, one person,
one business, one dollar at time."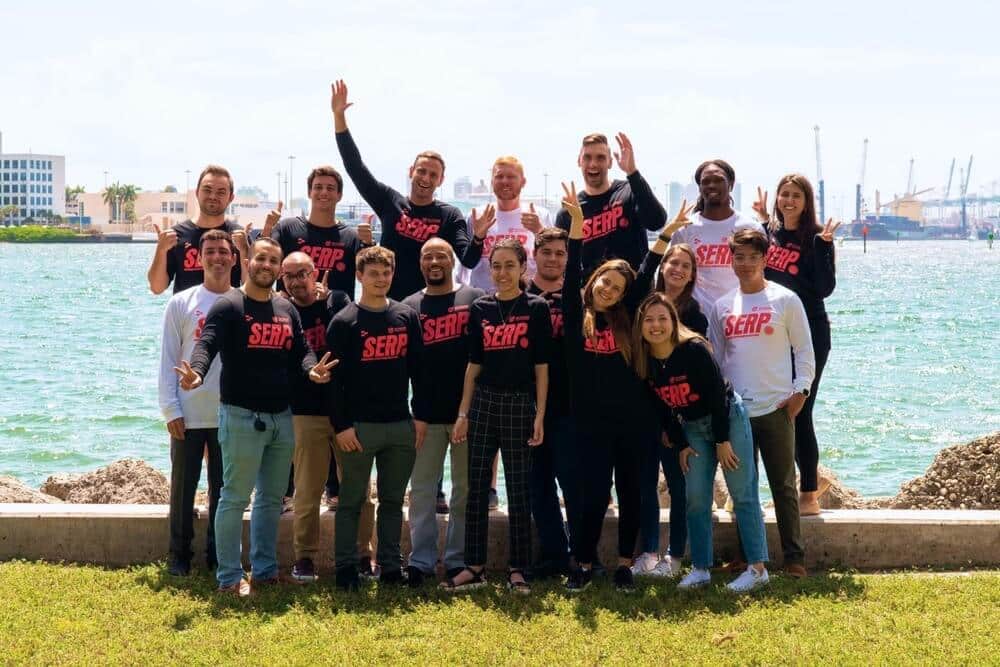 Revenue Generated for Our Clients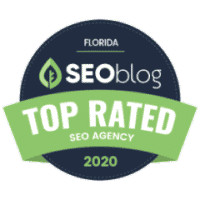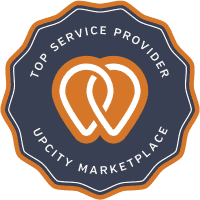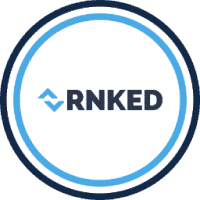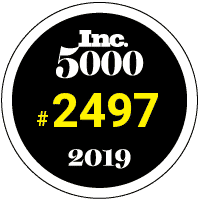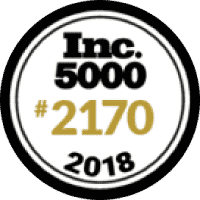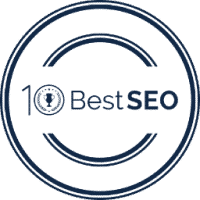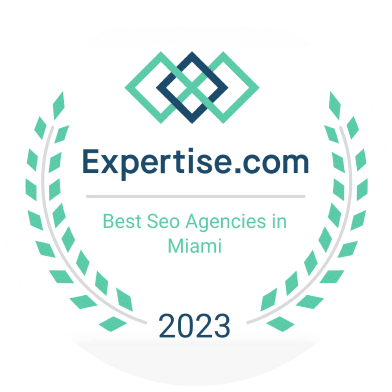 Let us do a FREE SEO audit for your site!