San Diego PPC Agency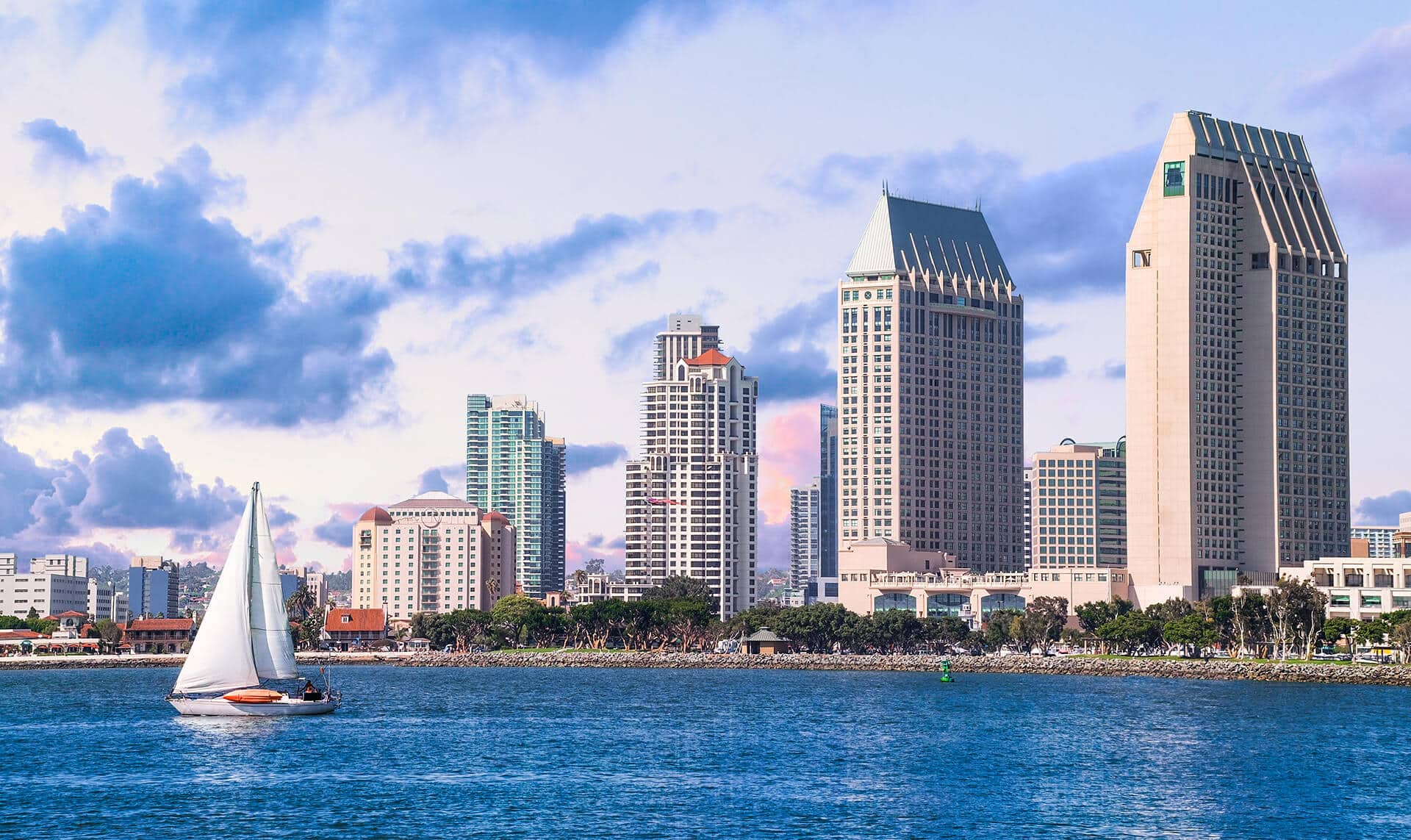 More than $10 billion was spent on pay-per-click (PPC) ads in 2017, and that number has increased every year since. Many companies, especially eCommerce businesses, have learned that using PPC is an excellent way to see amazing growth, but you have to know what you're doing if you want to succeed.
That's why it's a good idea to work with a San Diego PPC agency. Companies that focus on PPC advertising spend a lot of time learning what works and what doesn't. But before signing on with a PPC agency, it's essential to know what to look for to benefit you and your company. We will teach you what to look for in an agency, how to work with them to get great results, and what steps to take to find the right one.
Know Your Goals and Desired Outcomes
Companies decide to use PPC campaigns for several reasons. When you're looking to start a campaign, it's essential to know what you want to accomplish before your search for an agency begins.
So be sure to set clear goals and expectations. There isn't a right or wrong answer to what you want — it's specific to your company, and will help you understand which San Diego PPC management is best for you.
Your list of goals could include:
Improve your automated sales funnel
Increase the sales of a specific product
Get more impressions for your landing page
Grow your brand's awareness
Once you've completed your goals list, it'll be easier for you and the San Diego PPC agency you choose to be on the same page.
It's also essential to think about how much you want to participate throughout the process. Do you want the agency to do everything for you, or do you want to be more hands-on in the campaign? At the beginning, you don't need to worry about the small details; instead, you should have a general idea, then you can talk more about it when you're actually sitting down with your agency.
Characteristics of a Great PPC Agency
Not all companies excel in the same areas. Some are good at a specific type of advertising, and others are good at making the customers' experience suitable on various platforms.
That doesn't mean that one kind of agency is better than the other; it just depends on which will meet your goals. The characteristics we provide can be used as a baseline to create a list of possible PPC services. San Diego has many agencies, and being able to narrow your choice down is extremely helpful.
Data, Analytics, and Results
PPC is a fantastic form of digital marketing because you can tell what part of your revenue comes from your ad campaigns. That's why data and analytics are vital to creating successful campaigns. A great agency understands the importance of these numbers and uses them to develop innovative ideas to increase your ROI and develop a high-yield campaign.
They'll also understand how vital it is to collect as much data as they can and share it with you. Make sure to check the agency's website to see what services they offer. If you have any questions, make sure to ask them before working with the company. Some of the things you could ask are:
How will you measure PPC metrics?
Do you share data and results?
Can I access the analytics and reporting?
Does your service include an analytics report?
What do you include in the reports?
Sources and Partnerships
The best PPC agencies have an extensive database of first-party data. They'll also collect the data from your audience and their behavior. These agencies will know how to use the information to predict how your customers will behave based on similar industries and former clients. Some agencies might also use other first-party data sources to increase the amount of information they can use.
To stay ahead of the game, the best agencies will work with search and social media platforms. Doing this allows them to be the first to know about updates and changes. Using these strategies gives a PPC agency an in-depth insight that those without a partnership don't have. If it's unclear if an agency has a partnership like this, make sure to ask about this when you meet with them.
Mobile Optimization
About 53% of clicks on PPC ads come from mobile devices, and that number is expected to increase every year. For this reason, it's becoming more beneficial to make these ads accessible for mobile devices instead of just for desktops.
But because mobile optimization algorithms are constantly changing, it's crucial to work with a PPC agency that can handle mobile browsing.
You may see an agency highlight their mobile optimization capabilities on their website, while others won't. When you speak with them, make sure to ask questions about how they work with mobile. Some questions you could ask are:
Do you have any results from previous mobile-optimized campaigns?
How do you feel about creating mobile PPC ads?
Do you offer copy and display ads that are optimized for mobile?
Do you provide suggestions to improve these types of ads?
PPC Channels
It's essential to find an agency specializing in the platforms you want to use, whether it's search, shopping, multi-channel, or programmatic PPC campaigns. Depending on your end goal, it's essential to go with a marketing channel that could accomplish them. Some agencies manage only one of these channels, while others design, manage, and consult social media campaigns. No agencies are exactly alike.
Knowing what you're looking for is the first step. Ask yourself: What channels are best for my goals? Will I need help with copy and design? Do I want to work hands-on with the agency, or do I want everything done for me?
After deciding what you expect and need in a PPC service, use that to make your decision. You can share your goals with an agency when you meet with them to ensure they'll be a good fit.
Keyword Research
The fastest way to get a return on your investment is through the use of transactional keywords. While this might not directly lead to sales, utilizing strong keywords through a PPC campaign can help add leads to your sales funnel, grow your email list, increase brand awareness, or improve overall traffic to your site.
No matter what your goals are, the agency you choose needs to understand the purpose of your campaign so they use the right keywords. Some sample questions you could ask of the agencies include:
What's your process for choosing keywords?
Do you use tools for keyword research? If so, which ones?
Are there any keyword strategies from previous campaigns that you can share?
How do you determine which keywords are performing well?
Digital Marketing
Using PPC ads isn't the only tool you should be using in your digital marketing strategy. The best agencies know this and will offer your company effective campaigns and techniques to help you reach your goals. Attracting an audience through keywords is only a part of this digital marketing strategy. A good agency will look at the big picture of the whole system, not just a part.
Working With a PPC Agency
After learning how to choose the right PPC agency for you, you need to know what to expect from this partnership. You can do many things to have a great experience working with an agency that will help you both be successful.
Goals and Expectations
How well you work with your agency is based on the goals and expectations you've set. It's vital to communicate this to create strategies that'll work well for your business. Don't wait to figure out what you want for your company, and don't be afraid to communicate that to make sure all parties are on the same page.
Data From Past Campaigns
First-party data has a significant impact on the success of a future campaign. If you've run campaigns in the past, share the data from them and put them into an easy-to-understand report so your agency can view it, allowing them to learn what worked, what didn't, and why. That way, they won't have to start from scratch to help you with your digital marketing needs and they'll learn more about your audience.
Point of contact
If you're working with a big team, it can be easier to choose one point of contact to communicate with to avoid confusion. The idea behind this is to prevent miscommunications and wasted time from multiple people trying to manage the partnership. It's okay to have a team working on a project, but limit one person to lead the communications. This point of contact will also make it easier for your agency because they'll always know who to reach out to and won't have to worry about waiting long for a response.
Advice and Suggestions
It's crucial to follow the suggestions and advice that your agency gives you because they know what they're doing. They're experts in this field — that's why you hired them. Keep an open mind and listen to what they have to say throughout the process.
Ask Questions
Don't be afraid to ask questions if you're confused or unsure of something. There are no stupid questions, and you can't ask too many. Making sure you understand everything that is going on with a campaign is essential. It helps you learn, and it'll put your mind at ease knowing the hows and whys of your campaigns.
The Right Agency for You
There are many San Diego PPC agencies you can choose from. The hardest part about getting started is choosing the right one for your needs.
When looking for the best agency for you, pay attention to the type of campaigns they specialize in to ensure they fit your interests. This, combined with a knowledge of the industry you're in, is the foundation for great results. Always refer to the list of goals and expectations you made during your search.
As you find agencies that can meet these expectations, pay close attention to:
The areas they specialize in
Things that stand out about them
What makes them a good fit
The price of their services
The negative aspects of the agency
As you research these agencies, cross off the ones that don't meet your needs. Then, for the ones that do, schedule a call to interview them and ask all the questions you have. Take good notes so you can go through all the information and make the best decision for your business.
Conclusion
Working with a PPC agency that will help your company improve its digital marketing is essential for creating excellent copy, creatives, and landing pages. The right agency will help you get your products to the right audience when they need them and help you generate more leads. Having a PPC partnership is a great way to see excellent results for your business.