Raleigh SEO Agency
Dominate the Raleigh Market With
SEO Services That Deliver!
Our results speak for themselves. Our Raleigh SEO clients have RANKED Position 1 for some of their most competitive terms. We can do the same for your business! Contact our Raleigh SEO agency today to get started on a top SEO campaign today.
Dominate the Raleigh Market With
SEO Services That Deliver!

Our results speak for themselves. Here are some of our Raleigh SEO Clients which we have RANKED Position 1 for some of their most competitive Phrases! We can do the same for your business!

Raleigh Escape Room

Raleigh Cardio Bungee Workout Near Me

Raleigh Raleigh Motorcycle Endorsement

How We Help Your Business?

Our SEO Experts Will Fully Analyze Your Website

On The Map Marketing has over 10 years of experience in marketing and helping companies like yours connect with digital audiences. We've seen a lot of trends and changes, and offer customizable packages based on our history of successful Raleigh SEO campaigns.

Raleigh SEO Website Analysis – Accessibility

At On The Map Marketing, our Raleigh SEO specialists will fully analyze your site to make sure it's compatible for all audiences. People who rely on special tools for them to interact with the internet will notice your precise and clean website that is easy for them to use. There are automatic checkers that will analyze everything on your site, such as alternate text, but they don't have a human touch. Sitting down and manually checking your website is the best way to catch potential problems that artificial intelligence won't find. One common issue is with screen readers and information fields where users have to type in information, such as an email address. Again, people really do notice when you have a well-designed website.

But what makes websites accessible is also beneficial for people with temporary disabilities, such as a broken arm, or changing the color of the site to make glare less of an issue for people reading outside on a tablet. Accessibility allows people to continue interacting with your website regardless of their circumstances. And that can lead to loyalty as your audience finds your website to be easy to use, and reliable each time. On The Map's accessibility experts can help you make your Raleigh SEO campaign reachable for everyone.

Keyword Analysis

Our Raleigh SEO team will also research which queries and specific words people use to find both your site and your competitor's website. Knowing how they are finding you means building more effective strategies to get even more people to find your website and click on it.

Keyword Research from a Raleigh SEO Expert

Most people type in searches that are very specific and at least three to four words long. These chains can be searches such as "plumbing services Raleigh" and are generally when people are looking for something with a specific purpose. These visitors tend to have a higher conversion because they are in the mindset of finding what they need. Let our Raleigh SEO experts help you connect to the people who don't know they want to connect with you.

Keyword Research for SEO Done by Our Specialists

In the last 10 years, search engine optimization has become the hottest new field in digital marketing, allowing anyone from any business of any size to connect with wider audiences to grow their businesses. In that time, Google has made changes, trends have come and gone, and content gets easier to create. With so much content out there you have to stand out.

Keywords can help a company stand out and be found by potential customers or audience members and it helps you optimize your website by providing unique keywords that will catch the attention of people looking for businesses and services just like yours. At OTM our Raleigh SEO experts spend a lot of time researching the different types of keywords for our clients.

What Are Keywords

Keywords are words or phrases that relate conceptually to you, your business, your niche, or even a specific product. These are generally the words and phrases that everyday people type into search queries on search engines. For example, if someone types in "Raleigh SEO Company" then they will get On The Map Marketing as one of the top websites listed on their search engine result page.

Location-Based Keywords

This is useful for anyone, not just people in big cities who are surrounded by competition. Companies in small towns and cities have their own challenges in getting the word out to the very small population around them. For both situations, location-based keywords and local SEO can be used to generate traffic to direct visitors to find out more about businesses in their vicinity. Our Raleigh SEO company can help you build your target audience here in the Research Triangle!

Long-Tail Keywords

Many years ago even schools were teaching kids how to choose the right words for a search query. Thankfully, developers have made it easier for regular, everyday people, such as your customers, to search online using normal, everyday language. This includes long phrases and whole questions. These tend to be highly specific searches that people in your niche are making with at least four keywords. These generally convert better into sales, memberships or email signups because these people are looking for something specific, and searched with a motivation in mind. The other benefit to them is that they also help with rankings a lot. Researching which ones they are looking for helps you to create better strategies and make better decisions for your business.

Our SEO specialists' job isn't done until they check out what your competition is doing. Each time one of our specialists works with a client they think about some key questions to drive marketing solutions:

What are the keywords that both your sites have in common that are driving high traffic to both of your sites?
What are the different keywords that are driving their success that you are not using? Are any of them relevant to your company? Are any irrelevant? Don't feel pressured to be something you're not.

Full Website On-Site Optimizations

Website optimization helps your site to be discoverable to new potential clients, customers, or audience members and allows them to easily use your site without issues that could cause them to leave your page. A Raleigh SEO firm, like On The Map Marketing, can help you get started on the road to full optimization.

Keyword Research and Exploring

We can identify the keywords that will get you the maximum results for your Raleigh SEO campaign. What keywords are your customers using to find you? What keywords are they using to find your competitors' websites? Keyword research means looking into what people are typing into search engines that eventually leads them to your website and OTM has experts that can identify them.

Location-specific keywords generate traffic to a business within a specific area. If you're a small dental office in Raleigh, for example, then you will want to attract new patients from your area, and thus show up in their search results when they go online.

Long-tail keywords are longer chains of words that people use to search online that resemble almost what they'd say out loud. Gone are the days when keywords had to be typed in a specific way. Search engines can handle these long-tail keyword searches, and you can analyze and use them.

Optimal Loading Times

If your site has a lot of graphics, pictures, or videos that are slow to load, then your visitors will get impatient and leave your site. Optimization means finding a balance between resolution and time so your visitors can still see high-quality content, but won't decide to leave before having the chance to view it.

Content, Headers, and Tags

In order to understand optimization, it's important to know a little bit about how search engines work. Crawlers search the internet for information and index it accordingly. So if you're a business that specializes in underwater photography, then those crawlers will index your site with this relevant information.

When testing your website for optimization, you will want to check for the technical aspects and style of the site. Are all the headers properly labeled? If not, then it will be hard for the crawlers to know what your content is about and how relevant it is. Is the content spelled correctly? Are the title tags properly formatted, are they an appropriate length, and are they in the right place? These details make a huge difference in how your site gets ranked in search engine results, so you will want to check these thoroughly.

Accessibility

It's important that your website can be accessible by all people. While there are automatic checkers, you will also want to check out your website manually. For example, does the screen reader pause at the appropriate times, or make it clear that there is a box on the screen asking for an email address? Checking it yourself allows you to use your website the way another human being would, with the difference being how you use it. Checking it manually and ensuring it is accessible will mean a lot to your audience.

On The Map Marketing is a Raleigh SEO company that does full website on-site optimization. Reach out today so we can learn more about how to serve your needs!

Niche-Specific Link Building Outreach

Search engines help your customers by providing them with relevant information that catches their attention. You, as a business owner, need to know what those people are looking for, how they're looking for it, and where they're getting it (or, who your competitors are). A Raleigh SEO company with an unmatched level of experience can help you climb the search engine rankings.

What you need, then, is to be front and center when potential customers do a search in your field. You want to know how they're finding out about your competitors and highlight what you offer that they do not.

Backlinks

By building authority with backlinking, you can lead traffic back to your website. We offer specific, customizable marketing packages to help build yourself up in your specific niche market.

The first step we take is getting to know our clients, the area or field they are known for and market trends in their niche field through research. We ask important questions to bring about the right revelations to spark creativity and original thinking. What do you provide that your competitors do not?

When other authority sites link back to your site, it builds up your authority as well. There are many strategies to build relationships with others in your niche so you can backlink to each other's content when relevant and appropriate. Backlinks help others outside of your audience learn about you, and first arrive at your site, solely through being mentioned by another blogger, for example.

Keyword Targeting

Keyword researching answers key, critical questions such as what specific words or phrases people are using, and how many people are actually searching for those keywords.

You may have the number one keyword when you search for a specific keyword you developed or are promoting, such as a catchy name for your blog, but if nobody is searching for that keyword then it doesn't matter.

Location-specific keywords

If you're trying to build up buzz in your area about your new business, then you want to target people in your area who are looking for what you offer. For example, when you search for a restaurant in Google, the closest restaurants to you show up in the search results, along with general information about restaurants and maybe a couple of news articles. A Raleigh SEO company can build your target audience here in North Carolina.

Long-tail keywords

Keyword targeting is extremely important in digital marketing and has changed significantly over the last 20 years. Long gone are the days of people having to think hard about how the search engine thinks, getting frustrated when they did not use the right keywords. Thankfully, web developers did away with that, because that's now how real people think. Nowadays search engines can handle longer strings of keywords the way actual people search for them. Long-tail keywords allow your audience to look up more specific information

Web Design

We think about who our clients are, who is in their audience, and who their competitors are. We then design with them in mind. We can custom-build a website that fits your brand and generates much enthusiasm for your audience.

Fully Optimized Custom Content for your Business: Content is King!

In today's digital world, everyone benefits from using content to build their online following and grow their businesses. Businesses in Raleigh require optimized Raleigh SEO content and the SEO content authorities at On the Map Marketing can provide it.

Creating Content

This can and should be the fun part because this is where ideas meet plans. Brainstorming ideas might be a lot of fun, and there might be some things that you are genuinely excited to share with your audience. On The Map Marketing's skilled team of Raleigh web designers, writers, and digital marketing professionals take these plans and execute them, while also using SEO to attract more people to your posts.

One of the most important things to keep in mind when writing for Raleigh SEO is to write content for people, not robots. Most audiences aren't analyzing content to see if it is optimized to be read and understood by a robot crawler on the internet. Instead, they care about reading something that actually engages them. Have you ever seen a post on social media where the original poster later wrote an update explaining how shocked they were that their views and opinions really struck a chord with people? Most likely you have. Nowadays people write impassioned posts about things that upset or inspire them. What all of those unexpected viral posts have in common is a very human element that touched and connected with people. Nobody is going to be excited to read stiff content that is written in a way that doesn't sound like a real person. At On the Map, our Raleigh SEO content is prepared by a skilled, professional team of writers and web designers.

What Is Your Audience Looking For

At On The Map Marketing, we get to know you, who your competitors are, and who is in your audience. We have the Raleigh SEO specialists to build your audience. We research what they are researching, what keywords they're using to find results, and what is most effective in getting them to click, make a purchase, or finish some other call to action.

Facts and Quality in Blogging

There is no better way to persuade and educate your audience about your business than with relevant and interesting facts. Infographics are also great aids to present facts to your audience in a visual way. For example, an attorney can show a table explaining the different penalties for a particular type of crime, such as a DUI, according to the governing laws in their area. This makes it easy for information to be read and understood by readers.

You can also use supportive facts and figures as backlinking to build authority on your site. Using the same example above, that same attorney can link to their state's code in the table where facts and figures on DUI are presented.

Quality information that comes from reputable sources also builds trust in your audience. As you post more content on your site they will return because they see that your posts are reliable, thorough, and clear. Nobody is looking for confusing or poorly-researched information, but people do notice and get excited when a blog puts in the extra effort to be of certain excellence.

Customized Reporting Made Just For You!

Every company needs analytical reports and On The Map Marketing Marketing provides them for our Raleigh clients. These analytical reports are a necessary history, essential to analysis, and communicate important information to your team about the performance of your business. But not all information is equally useful or accurate, and neither are all companies. It's never wise to rely on one-size-fits-all measurements, metrics, and strategies. On The Map Marketing will tailor your analytical reports for your particular needs with respect to the Raleigh market.

At On The Map Marketing, we are a forward-thinking Raleigh SEO company. We like to get to know who you really are, what you stand for, who your target market is, and who you compete with. Using the information we learn about you, we customize a plan that includes the reports that we deem will be necessary for your organization.

For example, the enrollment office of a training institution will need facts and figures comparing the number of prospective students that decided to enroll at the school that year with the number of the year prior. They need that information in order to make important budget decisions about professors and class offerings, and also to see if their marketing strategies have been effective in maintaining or increasing enrollment. Consequently, this enrollment office requires specific, unique reports that are dissimilar to the data that would be collected at a restaurant or for a personal injury lawyer.

Making A Schedule

You can decide how frequently you want to share these reports, and run them on a schedule that suits your company's needs. You can even set multiple schedules. For example, you can run a weekly report but also run one for the entire month.

Of course, you can decide who you want to share the schedule with since it's easy to distribute the reports securely among members of your team.

Report Design

Not only is the data customizable, but so is the actual design of the report. Whether you're going into meeting with investors or with board members, having a sleek, clean report with accurate, easy-to-read information will always make a fine impression on your clients and employees.

Customizing reporting for your company's needs means that you get focused, useful reports that are relevant to you. Contact our Raleigh SEO firm today to get started.

Why Choose Our Raleigh SEO Services?

SEO Experts with Over 10 years in the Industry!

Search engine optimization has changed significantly in the last 10 years. But what sets On The Map Marketing apart as Raleigh SEO experts is that our team has been in the industry all along, watching trends rise and fade. Because of that, we've been able to see what works, what doesn't, and which tools will lead to success. We know the multitude of possibilities with the internet, what people want to know, how they want to access information or interact with businesses and how to use keywords and content to generate traffic to your site.

But we understand that not everyone has been along for the ride, and the internet can seem intimidating. Some clients we have worked with have been around for decades but needed help adapting to digital marketing. Our Raleigh SEO team is eager to work with you and to implement effective marketing strategies.

All Work Done In-House

On The Map Marketing does all of their work in-house. We do not outsource our Raleigh digital marketing functions to independent consultants or contractors. Some marketing agencies save a lot of money by sending out their work to third parties, but that ends up compromising quality. Inconsistencies, poor communication, and delays can frequently occur when work is subcontracted out.

At On The Map Marketing, we keep things simple by performing all of the work in-house. Our digital marketing professionals, sales team, content writers, and web designers are all working together on your campaign from within our company. Our approach ensures that everything is done for your campaign on time and while meeting the high standards of excellence we set for ourselves when working with clients.

By partnering with us for your Raleigh SEO needs, you can rest assured that you are a priority to our team and that your campaign is successful, which leads to measurable and positive gains for your company.

Tracked Data

All businesses need data in order to make the best decisions for growth or when they're rebranding. Gathering information will give you insight into the demographics and characteristics of your Raleigh customer base, as well as their behavior patterns.

Each client has different tracking needs. For example, a college or vocational school may want to track prospective students all the way through to admission. They can analyze how their client base changes as prospective students matriculate through asking the right questions. You may have visitors that come to your website and become VIP customers. By asking the right questions you can then get the numbers back that you need, such as how many prospective students actually enroll. For a college asking the right questions, they can make sound budget decisions.

Specific, measurable points of information can be gathered and assessed so you can make the wisest decisions for your brand. Contact our Raleigh SEO firm and speak with one of our marketing experts about your business.

Consistent Results!

On The Map Marketing strives for consistent results for our SEO marketing clients. You want to generate and maintain a steady amount of traffic to your site in order to convert visitors into customers and to make loyal customers out of existing ones. In order for you to build your brand, you need steady, continuous growth.

Our digital marketing experts at On The Map Marketing have been boosting businesses for over 10 years. Our online portfolio shows a history of success with highly-rated websites. Read the testimonials from past and current clients. We've worked with a variety of companies, brands, and organizations.

If you want results and long-term growth for your business, you need consistency, and to get that momentum, you need the right marketing team for your Raleigh SEO needs. On The Map Marketing's team of SEO marketing experts can help you experience the peace of mind and confidence that comes with high-quality digital marketing.
Let us prepare a FREE SEO
audit for your site!
Sarah McMahon – Sr. Digital Marketing Specialist
---
"We look at every dollar companies invest in their company using our services an enormous responsibility that we take seriously."
We have been able to follow and strictly adhere to this code by building a team of some of the brightest and most talented web developers, designers and SEO consultants in the industry. Our team is driven to be the best at what we do and to never compromise. We can only grow through the work we offer to our clients.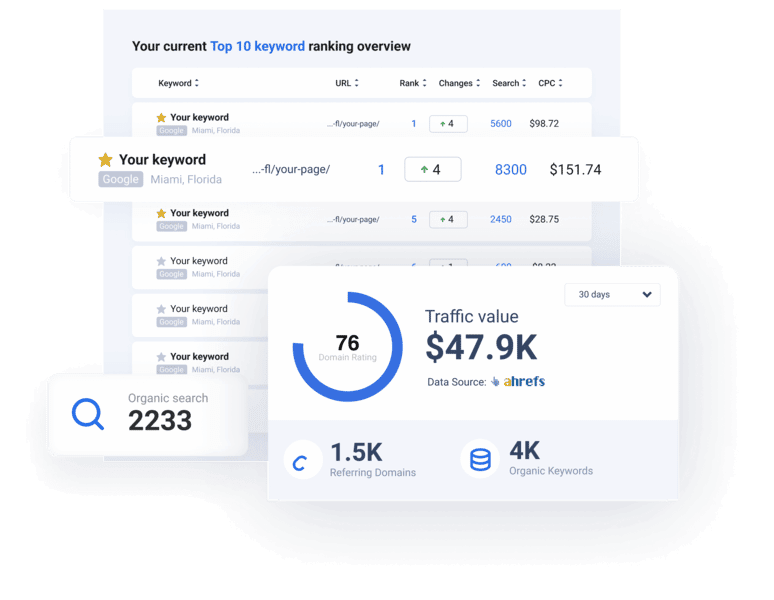 Our SEO clients get results
Increase in Generate Leads Monthly
Our clients say it best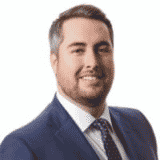 "When we first started our own practice, we lacked a natural online presence. We began our SEO Campaign with the purpose of generating leads and now we're ranking competitively in multiple cities and are receiving on average 90+ phone calls a month. I would recommend them to any Law Firm seeking to expand their online presence."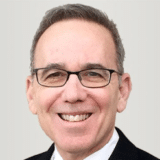 "The work is absolutely exceptional. On The Map redeveloped the whole site from an engineering standpoint. They did a great job fixing my website, which now is very user-friendly and has a modern, clean seal. They are very professional and have a passion about what they're doing."
"I started with On The Map a few months ago and am very please and impressed with the brilliant work they have performed towards my law firm's digital marketing efforts. They have put us on the first page of Google for a variety of important search terms. I now feel that my law firm is on equal footing with larger law firms in the very competitive sphere of digital marketing. I worked most often with Julian, Marcela and Bri. Thank you On The Map."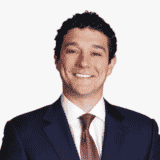 "A budget of $20,000.00 translated into a significant anticipated profit! On a budget of approximately $20,000.00, Val and her team were able to take my website from Google's back pages all the way to Page 1 (and, in some cases, Position 1) for a slew of very valuable search terms. This has translated into real money and a significant anticipated profit."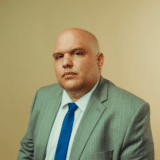 "I have been delighted with my experience at On the Map. Going solo and trying to navigate the waters of building a website and finding the right SEO company was daunting. Thankfully, I made the right choice with On the Map. My site looks better than I ever could have expected and I am quickly getting traffic and calls. I would recommend On the Map to any attorney (outside of my practice area and region) to go with On the Map."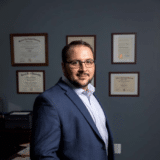 "Serrantino Law, LLC is a general litigation law firm located in the heart of Middletown, Connecticut. At Serrantino Law, we put our clients' needs first. If you've been injured in a Motor Vehicle Accident, injured on the job, charged with a crime, or even if you're being sued by a longtime business partner, we are there for you. Attorney Serrantino and his staff have years of experience representing clients in all areas of general litigation. Attorney Serrantino will ensure that ALL of your rights are protected, even those rights you may not even know you have."
What SEO services do we offer?
Award-winning SEO experts
On The Map Marketing is a truly global digital marketing agency. The team is constantly growing to meet the needs of our clients, with over 50 people filling the conference rooms, offices and sales floors.
Each person is important to us because we wouldn't be here without our clients. Each business is important because it's the passion of business owners that gives us our motivation and direction when building their online presence.
"We positively impact the world, one person,
one business, one dollar at time."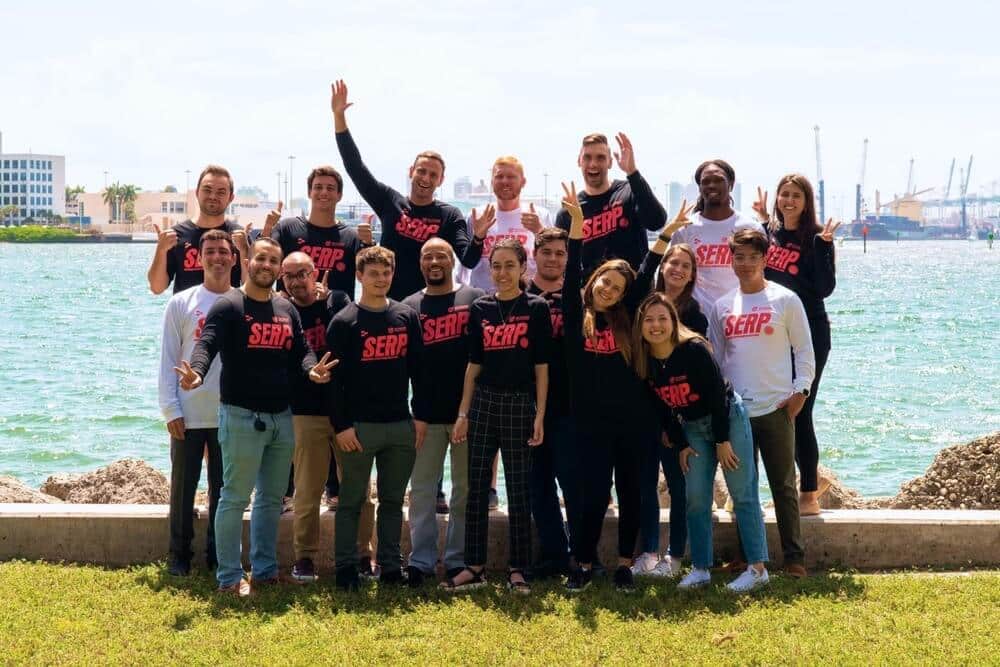 Revenue Generated for Our Clients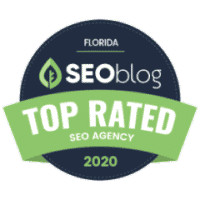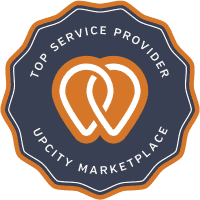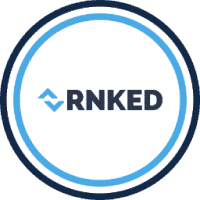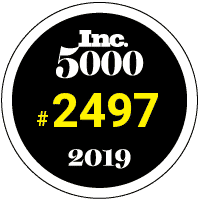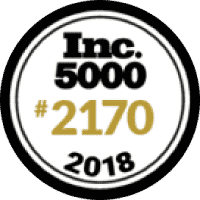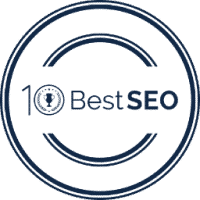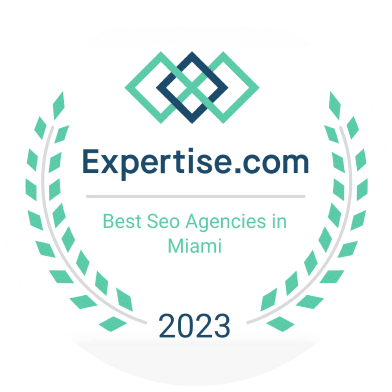 Let us do a FREE SEO audit for your site!