Orthodontist Website Design and Development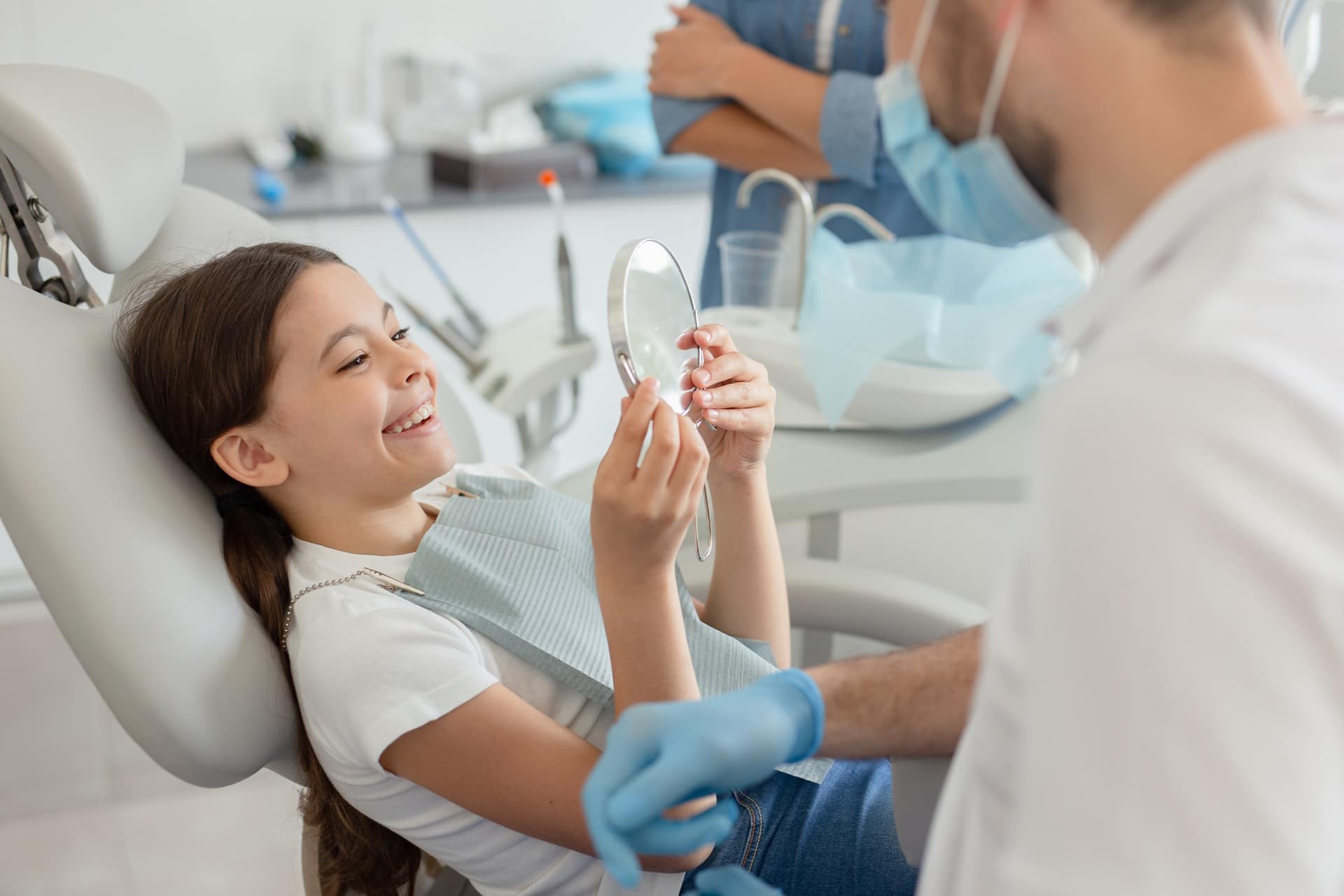 How Intuitive Web Design will turn your Orthodontics Practice's Website into a Money Making Machine
At On The Map Marketing we feel the internet is the most efficient, steadfast, and cost effective way to bring traffic to your business. Digital marketing trumps traditional forms of marketing across the board. To show this, we compiled a bunch of advertising data from multiple mediums.
A professionally designed website is the first step of your digital marketing attack. Your website is your firm handshake to the millions of potential clients already searching for the services you provide, and It is an absolute must have for pulling your potential clients away from their internet searches and into your business. Let us explain how On The Map Marketing makes it happen.
Step One: Research and Analysis of Orthodontics Niche
Our first task in making your website a money making machine is figuring out why it isn't already. We use several different methods of analysis to do this:
Key Performance indicators determine what is working and what is not.

We analyze why your existing conversion factors aren't pushing site visitors to book an appointment with you.

We also check out your call-to-action and why it is not compelling your site visitors to call you.
Step Two: Designing Your Orthodontic Practice's Website
The primary goal of your website is to make you money, so we customize it that way! Every element of your website's structure is focused on conversion focused design. That means your website will be designed to guide visitors through your website and onto your patient log. We do give your practice a branding make over, so you attract clients who want to be a part of what your practice is, what you provide, and the quality of work you offer. We will then show you a mock-up of your brand new website, and once you love it we'll get to work on making it a reality.
Step Three: Developing the Code for Your Orthodontic Company's Website
The needs of your company are different than the needs of other orthodontic practices. We customize your site's code to meet those needs. For example, we have to decide whether your website should be HTML or WordPress. We make that decision based on you. HTML sites are static, so they are virtually no maintenance sites. You don't have to worry about updating them, or making any changes.
However, if you ever do want to do that you will need to get in touch with us again. WordPress sites function as content management systems, or CMS, which gives YOU the control. You can update them whenever you want and make any changes yourself. There is a slight learning curve and a time commitment that comes with them. Other elements we take into consideration for your site's code are:
Compatibility for mobile use.

Using Javascript to make your links and images clickable.

PHP connects the client side of your site to an end user node.

The use of APIs to open lines of communication channels to outside applications
Step Four: Website Security
Now that we've made you the website of your wildest dreams, we have to keep it safe. There are a few ways we do this. We employ HTTPS, or hypertext transfer protocol secure, which is the same as HTTP but keeps your information safe from hackers. We also use SSL, or Secure Sockets Layer, to ensure all data moving between web servers and browsers remain private.
Lastly, we implement all necessary protections from cross site scripting, cross site request forgery, and security misconfiguration, so attackers can never send your site malicious code.
Step Five: Quality Testing
Before we launch your site, we have to verify everything on is running perfectly. Our five step process of quality testing includes:
HTML Validation

Ensuring Javascript is error free

Checking all images have the correct licenses

Verifying all pages have content

Confirming every page of your site is optimized for SEO
Step Six: Website Launch
Your Orthodontics practice website should be bringing you a regular flow of clients. If it isn't then you're missing out on a huge stream of revenue. We know developing your website from the ground up is complicated, maybe daunting and extremely intricate, but that's why we're here. At On The Map Marketing, we work to make your website work best for you. All you have to do is sit back and count all the extra money you're making.