Orlando SEO Agency
Dominate the Orlando Market With
SEO Services That Deliver!
Our results speak for themselves. Our Orlando SEO clients have RANKED Position 1 for some of their most competitive terms. We can do the same for your business! Contact our Orlando SEO agency today to get started on a top SEO campaign today.
Dominate the Orlando Market With
SEO Services That Deliver!

Our results speak for themselves. Here are some of our Orlando SEO Clients which we have RANKED Position 1 for some of their most competitive Phrases! We can do the same for your business!

Bankruptcy Lawyer Orlando

Orlando Car Accident Lawyer

Ice Sculptures Orlando

How We Help Your Business?

Our SEO Experts will Fully Analyze your Website

Every successful campaign has to start with comparing the structure of your website with the SEO standards set forth by Google. To this end, our Orlando SEO experts analyze your website's technical page attributes, information architecture, and of course, its content.

Look at your current website. How was it designed, and who was the target audience? Was there a focus on that audience or on ranking for Google search engine results? If your focus was on the latter, then it may be time to change over to a more effective solution. This may seem counter-intuitive at first: improving your SEO ranking by thinking differently about how SEO works and the user experience. Websites that attract higher traffic and keep visitors on their pages tend to rank higher on Google search engine results. Companies that own successful sites tend to outperform competitors with sites that don't rank as highly. Out-of-the-box thinking is what drives creative, fresh, and measurable solutions to your SEO needs.

As is the case with any discipline, many players have knowledge about SEO fundamentals, but some companies, like On The Map Marketing (OTM), have made it their mission to master the concepts of this ever-changing field. What distinguishes On The Map Marketing from other Orlando SEO firms is the expertise we bring to the market for our clients. This results in higher Google rankings, growth in their online presence, and improvement of the user experience for their clients. On The Map Marketing SEO experts take a holistic approach by looking at the entire website and how the structure affects the way that Google's search engine views them.

At On The Map Marketing, our Orlando SEO specialists have seen all types of websites and campaigns during their years in the field. From small businesses with an eye on growth to multi-million dollar corporations, our specialists start by getting to know you, your company, and your goals. How much traffic does your website generate? Are you planning on expanding your present website? Our specialists will begin your campaign by thoroughly analyzing your company's website.

Keyword Research for SEO done by our Specialists

We base your website information architecture on the type of business your company operates, and the keywords related to that field, to create a keyword structure for your website. Our Orlando SEO specialists like to think big, so they may recommend up to 30 keywords per page to get you started.

These keywords come in two types: short-tail keywords, which contain no more than three words, and long-tail keywords, which are four or more words. These generally correspond to what people actually type into search bars. An example of a short-tail keyword is "personal injury lawyer." A long-tail keyword would be "Oviedo truck accident personal injury lawyer." Research has shown that long-tail keywords are associated with users who are looking to purchase a product or a service, and the more specific means the more likely they will become a customer. That's because they are trying to find you to fulfill their specific needs.

The information architecture combines both long-tail and short-tail keywords on your home page, and then more specific long-term keywords will be on other pages, as the relevant content gets more specific. This is where the SEO magic of keywords proves itself — think of keywords as phrases that connect to your target community. By ranking higher, your target audience members have a good chance of finding you. The only way to do this successfully is by embracing sound, proven SEO techniques, and abiding by all of Google's rules.

Full Website On-Site Optimizations

Google publishes SEO standards that can guide your website design. Each one of the recommendations from Google is intended to make your website not only easier for users, but also much more SEO-friendly. Our Orlando SEO experts will structure and design your website with these recommendations in mind, and then analyze it against Google's standards. The analysis focuses on some key questions:

How long does it take to load all images, graphics, and videos? Optimizing your website for page-loading speeds so users don't get impatient and go to some other site is one vital area of analysis.
Are there sufficient authority links and targeted internal links on each web page? Too many or too few can affect how Google ranks that page.
Each web page has a title tag and meta description. Do they contain the specific targeted keywords the client is trying to rank for?
What responsive web design techniques were used to optimize web pages for mobile use, and can that optimization be improved upon?

Niche Specific Link Building Outreach

Links build authority, which is like building credibility with your audience. Think about links as citing your sources, or having your claims backed up by another expert in your field. Government agency websites are considered to have high authority, as well as professional and educational sites, such as research universities. An example of a niche company benefiting from link building is a small hot yoga studio. If the county health department or local hospital releases new information about the benefits of yoga, the yoga studio may use that page as an authority link to help improve their rankings because those are high-authority sites. This strategy is effective for small businesses trying to generate leads in their area, or large corporations servicing clients all over the world.

Link building splits into two varieties: backlinking and navigation. Backlinking is similar to the situation described above in the small yoga studio example. However, more than just being an authority site, backlinking is specifically building partnerships with other bloggers or experts in your niche field, and have them tell their audience about you. You, in turn, can suggest to your own readers to check them out if they elaborate on a related topic. If their site ranks higher than yours, then yours will also rank higher. Finding and reaching out to collaborators is a very important part of this process. At every step of the way, there needs to be authenticity for your audience to want to follow you, and for influencers and others to want to link to you.

Navigation pertains to the user's ease in finding information on your website, such as updates on important topics, recently published content (i.e. videos or blogs), or the ability to make a transaction. Links need to be checked often to ensure they still work, and that backlinks are still active. Our Orlando web designers can also buy the domain name of defunct sites if that's fitting with your brand.

Fully Optimized Custom Content for your Business : Content is King!

Content includes videos, pictures, posters, and blog posts. These can also be used on your social media accounts to pique interest in your target audience, and then direct users back to your website. Why is content important? As your potential new users are scrolling on Instagram they may see your product and be shocked to discover that what they need is sold by a local vendor. With optimized local SEO they can find your site on Google by location and buy your product, and maybe learn that there is a local community of other fans of your products. Another equally engaging post may advertise an event hosted by your company. Graphics, images, and videos are some of the most effective ways to drive users back to your site. Once there, they're going to want to easily navigate to find out more about what caught their eye, how to buy it, and how to learn more. That captivating image or video is what garnered the attention of your new customer.

Blogs are one of the best ways to engage with audiences, who love not only fresh content but content that informs them on the topic they're searching on Google about, such as how trucking accidents are different from car accidents in personal injury law. Blogs build you up as an authority on a topic.

Consistent and Fresh Content

Users love blogs, especially when their favorite websites always seem to have something fresh and new for them to read. Users may have ongoing questions or complex questions that you can explain in more detail on your website. Blogs are a great place to explain how to use products, compare and contrast products, or highlight ways customers use their products. By adding engaging photos with blog content and making navigation simple for users to read about what interests them, you develop trust in your readers that they can return to your site and always have something worth reading. They will also be inclined to make new purchases or continue subscriptions if they know that they can continue to use your product and benefit from your website as an informational resource.

Poorly-written content will not only cause users to leave your website but never come back. Our Orlando SEO writers focus on creating engaging content with your target audience in mind and focus on writing in a way that is enjoyable for your readers. That is, our writers don't write for Google. Instead, they use proper SEO keyword techniques rather than "keyword stuffing." Google will flag a website with bad content determined by misspelled words, broken links, and poorly-composed SEO content. That's why our Orlando SEO experts create a list of recommendations on how to improve your website's content to improve your SEO rankings and engage your audiences more.

Customized Reporting Made Just for You!

Every company is going to have different analytics needs. An Orlando company selling products is going to be very different from another Orange County company that provides online classes or physical services. If you're different from other types of companies, then the data relevant to you is different. Our Orlando SEO experts analyze your website across these different metrics to determine how your new website is performing:

Website analytics
Conversion rate measuring
Call measuring
Search engine result rankings

Our SEO Orlando experts use rank tracking software such as Google Search Console, which provides data such as the number of clicks on your website's search engine listing over time, how many times users actually clicked on your website from another page that had your page advertised on it. This is called an impression. It is measured, in most basic terms, on how many times your website is in front of the eyes of potential users.

Our SEO experts will be able to pull data specific to pages and keywords on your website. This is based on benchmark assessments made at the beginning of your SEO Orlando campaign to determine its course, and to measure its effectiveness and success compared to your previous site's performance. This means that you will end up with not only broad information about your website as a whole, but information specific to each page. Do you need to improve your meta descriptions to encourage more users to click on your page? What about your title tags? These are among the many questions our experts will use to approach analyzing web pages. This allows them to identify and fix errors that are causing problems for your website. Specifically, our experts will analyze each page for the following:

Assess how a specific page or many pages are performing in searches related to specific search terms.
The average position where your website ranks for particular keyword searches
How many clicks and impressions there are for your website in searches using specific keywords, of both the short-tail and long-tail variety.
The click-through rate for your website.

Why Choose Our Orlando SEO Services?

SEO Experts with over 10 years
in the Industry!

We are more than an SEO company at On The Map Marketing. We are in the business of helping our clients grow, flourish, and set themselves apart from their competitors with a well-designed website. With over ten years of experience in the SEO industry, we've not only seen trends rise and fall, but have learned how to roll with the changes. In fact, as SEO Orlando specialists, we pride ourselves on keeping ahead of trends in digital marketing so we can help our clients stay ahead of their competitors. In those years we have helped hundreds of companies achieve higher search engine rankings for their websites, which yields higher revenues and generates more leads.

In fact, our SEO experts at On The Map Marketing were ranked in Inc. Magazine's list of the 5000 Fastest-Growing Companies in America in 2017 and 2018!

All Work Done In-House

Sometimes, marketing agencies will send their work out to subcontractors, but here at On The Map Marketing Marketing, our SEO Orlando team does all of our work in-house. We are the ones in contact with you, getting to know you and your goals so we can build a website that presents your company and brand in the best way possible. What we gain from the partnership working with you is too valuable to outsource. This hands-on approach means that we prevent content delivery delays, price fluctuations, and problems in communication.

With everyone right here, our Orlando SEO agency experts work as a team on your Orlando digital marketing campaign to ensure the highest quality standards are met and on time. We communicate easily and quickly with one another and have been in the business for over 10 years.

Teamwork not only gets the job done on time, but it means that we have a diverse set of skills divided among our SEO Orlando specialists. You can be sure that content writers, web designers, and digital marketing specialists will give their input on your SEO strategy before it's implemented to ensure the highest quality. We can meet all of your digital marketing needs right here in Orlando.

Tracked Data

Data is what drives good decision-making, and businesses grow faster when better decisions are made. Our Orlando SEO experts measure how our services are impacting your search engine rankings, ability to generate new leads, and your website's overall performance, and we will provide that to you in a monthly report. All of our SEO packages include this report, so you have the information you need to make decisions about your company, such as implementing effective sales strategies to meet your customers' demands and needs. Information about your customer base, PPC campaigns, users demographics and online behavior, is all data that is tracked and included in your monthly report.

Consistent Results!

Our Orlando SEO experts at On The Map Marketing have an excellent success rate in delivering the highest quality SEO services available to yield the kind of results our clients want. While each of our clients is different and comes in with a unique set of goals, our work has remained consistently commendable by our clients' standards.

Our diverse portfolio demonstrates our talent and drive to create well-designed, easy-to-use websites that keep you at the forefront of a user's mind. When people like interacting with your website, and make it their number one choice to return to when they want more information on a topic or to hire a contractor or services you offer, it turns into your success as well as ours. That's what we like to achieve when teaming with our clients. Read more from our clients themselves about why they're glad they chose On The Map Marketing.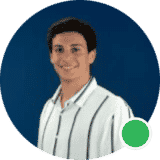 Let us prepare a FREE SEO
audit for your site!
Fernando Abello – Head of Sales Intelligence
---
"We look at every dollar companies invest in their company using our services an enormous responsibility that we take seriously."
We have been able to follow and strictly adhere to this code by building a team of some of the brightest and most talented web developers, designers and SEO consultants in the industry. Our team is driven to be the best at what we do and to never compromise. We can only grow through the work we offer to our clients.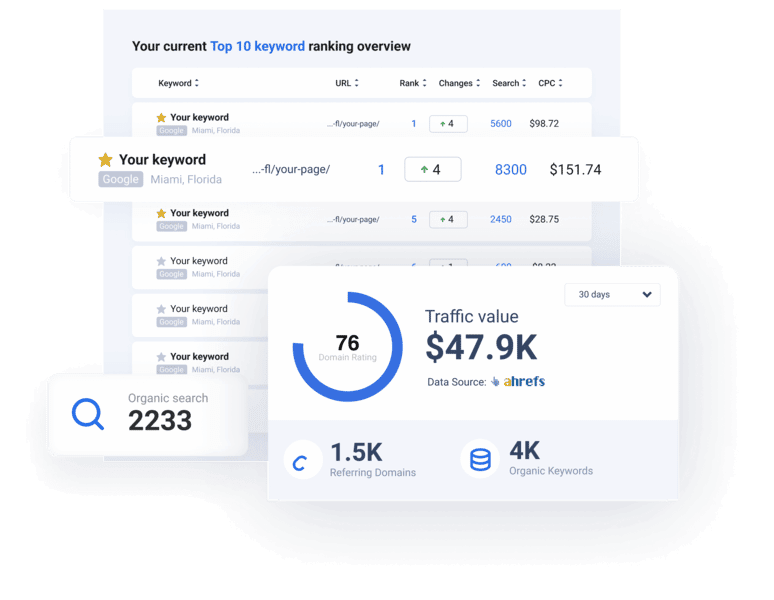 Our SEO clients get results
Increase in Generate Leads Monthly
Our clients say it best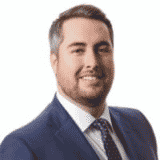 "When we first started our own practice, we lacked a natural online presence. We began our SEO Campaign with the purpose of generating leads and now we're ranking competitively in multiple cities and are receiving on average 90+ phone calls a month. I would recommend them to any Law Firm seeking to expand their online presence."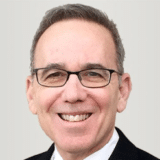 "The work is absolutely exceptional. On The Map redeveloped the whole site from an engineering standpoint. They did a great job fixing my website, which now is very user-friendly and has a modern, clean seal. They are very professional and have a passion about what they're doing."
"I started with On The Map a few months ago and am very please and impressed with the brilliant work they have performed towards my law firm's digital marketing efforts. They have put us on the first page of Google for a variety of important search terms. I now feel that my law firm is on equal footing with larger law firms in the very competitive sphere of digital marketing. I worked most often with Julian, Marcela and Bri. Thank you On The Map."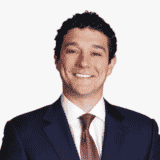 "A budget of $20,000.00 translated into a significant anticipated profit! On a budget of approximately $20,000.00, Val and her team were able to take my website from Google's back pages all the way to Page 1 (and, in some cases, Position 1) for a slew of very valuable search terms. This has translated into real money and a significant anticipated profit."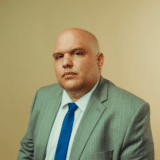 "I have been delighted with my experience at On the Map. Going solo and trying to navigate the waters of building a website and finding the right SEO company was daunting. Thankfully, I made the right choice with On the Map. My site looks better than I ever could have expected and I am quickly getting traffic and calls. I would recommend On the Map to any attorney (outside of my practice area and region) to go with On the Map."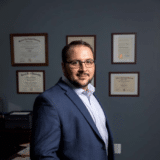 "Serrantino Law, LLC is a general litigation law firm located in the heart of Middletown, Connecticut. At Serrantino Law, we put our clients' needs first. If you've been injured in a Motor Vehicle Accident, injured on the job, charged with a crime, or even if you're being sued by a longtime business partner, we are there for you. Attorney Serrantino and his staff have years of experience representing clients in all areas of general litigation. Attorney Serrantino will ensure that ALL of your rights are protected, even those rights you may not even know you have."
What SEO services do we offer?
Award-winning SEO experts
On The Map Marketing is a truly global digital marketing agency. The team is constantly growing to meet the needs of our clients, with over 50 people filling the conference rooms, offices and sales floors.
Each person is important to us because we wouldn't be here without our clients. Each business is important because it's the passion of business owners that gives us our motivation and direction when building their online presence.
"We positively impact the world, one person,
one business, one dollar at time."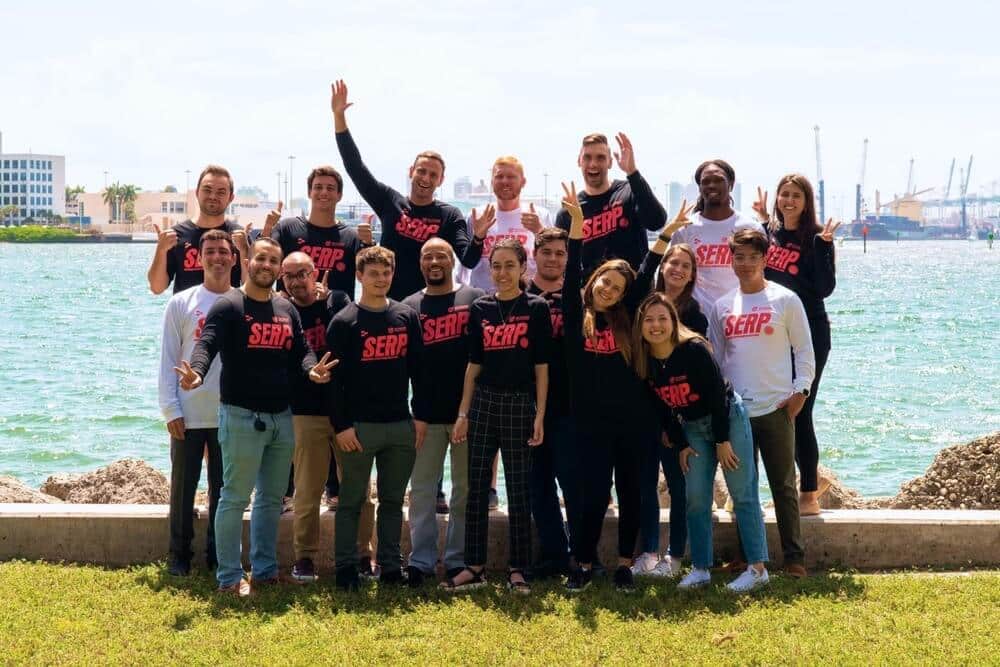 Revenue Generated for Our Clients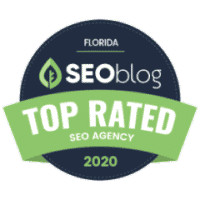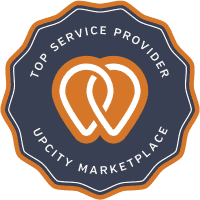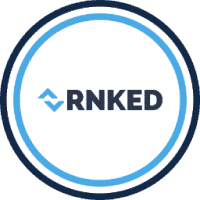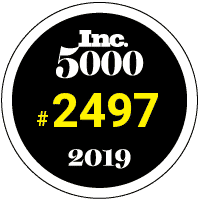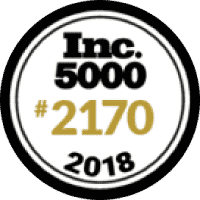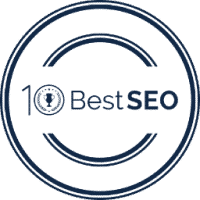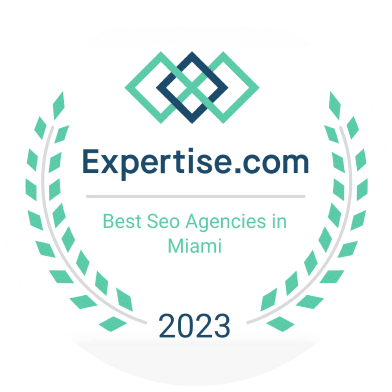 Let us do a FREE SEO audit for your site!