Orlando PPC Agency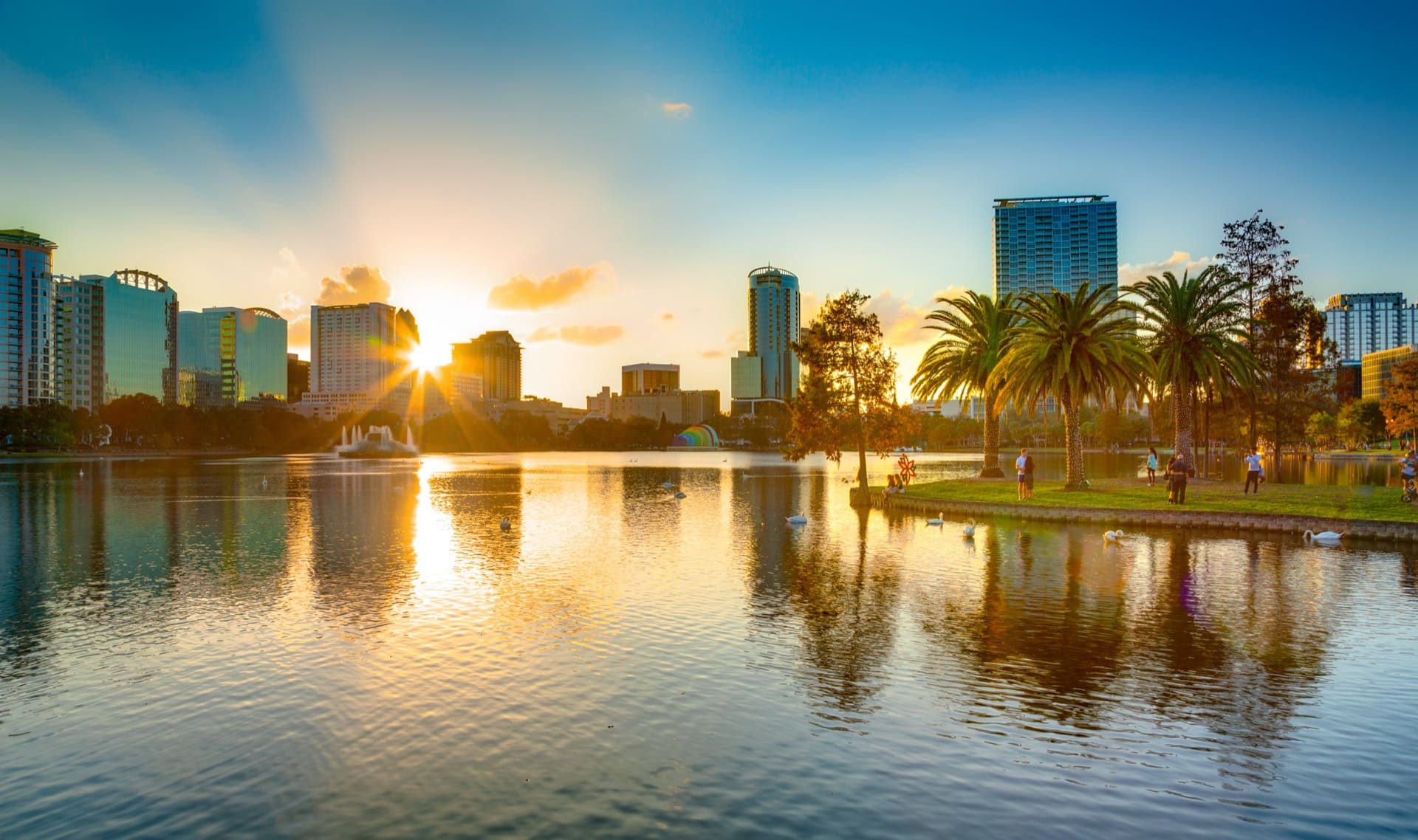 Promoting your business online is the best way to tell the public about your business. But, it isn't as easy as it may sound, and with hundreds of competitors, your ad might never reach the right target group. So, which marketing strategy will get you to the top of the ladder?
Online marketing can come in many different forms, but if you're looking for a strategy that's cost-effective, optimized for all platforms, and focused on a specific target market, a PPC Orlando agency is your best bet.
Why Does Your Business Need an Online Marketing Strategy?
Online marketing is no longer limited to pop-up ads or annoying spam emails. Marketing on the internet has evolved, and instead of randomly distributing ads, it focuses on identifying a problem and offering a solution.
Today, more than 70% of consumers use the internet to look for products or services. So, with the right marketing strategy, you can ensure that your product will show up when people are searching the internet.
People use different search engines when searching for services, these can include Bing, Yahoo, and Google. If you don't have a web marketing strategy in place, your ad most likely won't reach the top 10 search results. Research has shown that less than 5% of users proceed to the second page of Google when searching for a product or service.
Unfortunately, there isn't a one size fits all strategy to ensure that a business will rank on the first page of Google. However, Orlando PPC services can come up with a campaign that is right for your business.
What Is PPC?
PPC is short for pay-per-click. It refers to a web advertisement where you pay a fee every time an internet user clicks on it. So instead of getting organic visitors to your website, you buy visits.
A PPC campaign is an excellent way to increase the effectiveness of internet advertisements and to get your business one step ahead of its competitors. Our Orlando PPC agency has years of experience and will construct a marketing plan to give you the highest return on your investment.
10 Orlando PPC Strategies
Orlando PPC teams focus on 10 PPC strategies. Here is a summary of what each strategy entitles and how the teams can use it to ensure that your business reaches maximum potential.
Find Your Unique Selling Point
Whether you have a bakery or fix leaking roofs, there are several other entrepreneurs with similar offerings. So, that's why a unique selling point or USP is vital. A USP highlights your strengths or tells consumers what makes your business different. Your USP identifies traits that are unique to your business.
A USP doesn't have to be extravagant. Perhaps you're a hairdresser that works well with babies, or speaks Spanish fluently. A USP can also focus on attracting specific clients. To achieve this, you can offer special packages or discounts to the desired target group.
If you haven't given much thought to your company's USP, you can create one with the help of a PPC Orlando. Here's an example of successful unique selling points:
15% Discount on Wednesdays
Free consultation for people aged 60+
Buy three, pay for two
Keywords
When internet users attempt to search for goods or services on Google, they might enter single words like "organic soap" into a search engine, or it can be more detailed "organic soap shops in Orlando." So, you need a PPC plan of action to address the different ways in which people look for businesses on the internet.
Here's an example of the different keywords that your Orlando PPC agency will focus on:
Short-tail Keywords
Short-tail keywords are also referred to as generic keywords and refer to short or single words that users type into search engines. When people are using short keywords, they're most likely looking to learn about a product instead of buying it. For example:
Long-tail Keywords
A long-tail keyword consists of three or more words and shows that the user is looking for something more specific. Here are some examples:
24-hour plumbing services
Best waterproof mascara
Teeth cleaning services
Location Keywords
When consumers are looking for goods or services, they might search for the closest business. These keywords are excellent for small businesses that want to focus on a specific area, city, or state. For example:
Plumbing services near me
Makeup stores Orlando West
Dental offices in my area
Niche-focused Keywords
Niche-focused keywords are more specific. Although people don't use these as often as other keywords, it can direct users specifically to your business. It's also less likely that other companies would use the exact keywords, so a niche-focused ad will cost you less. Here are some examples:
Blocked toilet services near me
Long-lasting lipstick stores Orlando
Orlando teeth cleaning
Informational Keywords
An informational keyword provides potential shoppers with answers to questions. It can be something like:
How do I unblock a drain?
How do I remove eye makeup?
What to do when my gums hurt?
PPC Campaign Management
With Orlando PPC services, you won't have to worry about understanding or interpreting search engine reports. An Orlando PPC team is highly skilled and will monitor and analyze the effectiveness of your ad campaign. PPC Orlando experts can also save you time and money by identifying weak spots in a PPC campaign.
The managing team will also focus on the accuracy of keywords and determine whether ads direct the searchers to your website. They'll also assess what keywords work and change the keywords that don't work.
Your ads need to appear on the right occasions, as you pay for each click. So, when people click on your ad, you want to convert them into buyers. With the right management, you can significantly increase your ad's conversion rate.
Networking
A successful PPC game plan explores all possibilities. So, depending on your business, it could be an excellent idea to grow a partnership with companies that can complement your business.
Your marketing team can experiment with different companies to see which partners are most beneficial to your business. Needless to say, this approach won't work for industries.
Clever Advertisements
A PPC Google ad has limited character space and often your message can get lost if you don't use the ad space effectively. An Orlando PPC agency will make sure that your ad is clear and down to the point.
PPC experts will also explore other platforms such as YouTube, where viewers will see your ad for only a few seconds. To make people interested, an ad needs to make them curious, but to save money on a PPC campaign, the ad needs to give the user enough information, so that they can decide whether they're interested or not.
Although a few clever words are great to get people interested, the ad needs to eventually make users want to buy what your company offers. There's a fine line between clever advertising and selling products that PPC experts take into consideration.
Google Ad Extensions
When creating PPC ads for search engines, a Google ad extension can combat the limited character space issue. You can add separate information which doesn't affect the number of characters of the original ad. A PPC team knows how to use these extensions to the best of its abilities so that your offering is better communicated to the public.
With Google ad extensions, you can add the following information:
Contact details
Office or business location pin on Google maps
Product or service prices
Special offers or promotions
Customer reviews
Social Media Ads
Advertising on social media has proven to be one of the most successful online marketing strategies. Orlando PPC specialists have years of experience and know what path to follow when designing an effective social media ad campaign.
Although Facebook, Instagram, and Twitter are the most essential platforms, an Orlando PPC team is knowledgeable on numerous platforms and will conduct thorough research to determine the most effective plan of action.
Informative Landing Pages
A PPC strategy aims to get users to click on your ad. After clicking on the ad, viewers will be directed to a landing page. The landing page aims to tell the reader more about your product. The landing page is also responsible for converting a visitor into a client.
A well-designed landing page should offer enough information so that the potential client has minimal doubts or uncertainties. If a landing page is vague, users might start looking elsewhere, instead of contacting your business for more certainty.
Optimize Ads for Phone Calls
Every time an internet user clicks on your ad, you pay a fee, whether they use your services or not. So to save money, your ad needs to provide viewers with a phone number that they can see before clicking on your ad.
Our experienced PPC team can ensure that your contact details appear clearly on all ads. We can also optimize an ad so that the phone number is only available during specific business hours. Our experts can also implement a call tracking system to link a call to a particular ad.
PPC Split Testing
When it comes to the success of a PPC campaign, PPC agencies don't leave it up to chance. PPC marketers test how effective different ads work. In this way, the team can track the effectiveness of particular ads and the PPC campaign as a whole.
The team can also provide information on the following factors:
The number of visits to your website
Monthly customer conversion percentage
The number of phone calls by customers who viewed an ad
Keyword ranking and effectiveness
Advantages of Orlando PPC Services
When it comes to choosing a PPC expert, there are several options available. However, an Orlando PPC agency understands that you know your business the best. So, they'll want to work closely with you to understand the essence of your business. Here's what a good Orlando PPC agency will offer:
High-Value Services
As a business themselves, they understand that online marketing is a process of trial and error. That's why they're committed to conducting thorough market research in your specific industry. They'll also analyze data regularly to determine the most effective strategies.
They'll be transparent with their clients and won't keep you in the dark if things aren't going as planned. They'll aim to get the maximum return on your investment so that you don't have to spend thousands of dollars on different ad campaigns.
Instant Results
Most online marketing strategies take time and with some plans, you can only determine the success rate after a few months. The biggest benefit of a PPC campaign is that it works instantly and you won't have to wait for extended periods before you notice a change.
PPC ads drive more visitors to your website, and because it's more focused, the conversion rate is much better than most electronic marketing strategies.
Bottom Line
The internet is a great tool for spreading the word about your goods or services. But, you'll need a well-managed ad campaign to compete with hundreds of prominent companies. Choosing to work with a top Orlando PPC agency, you can focus on growing your business while they take care of lining up customers.
Related Content