Digital Marketing Agency Orlando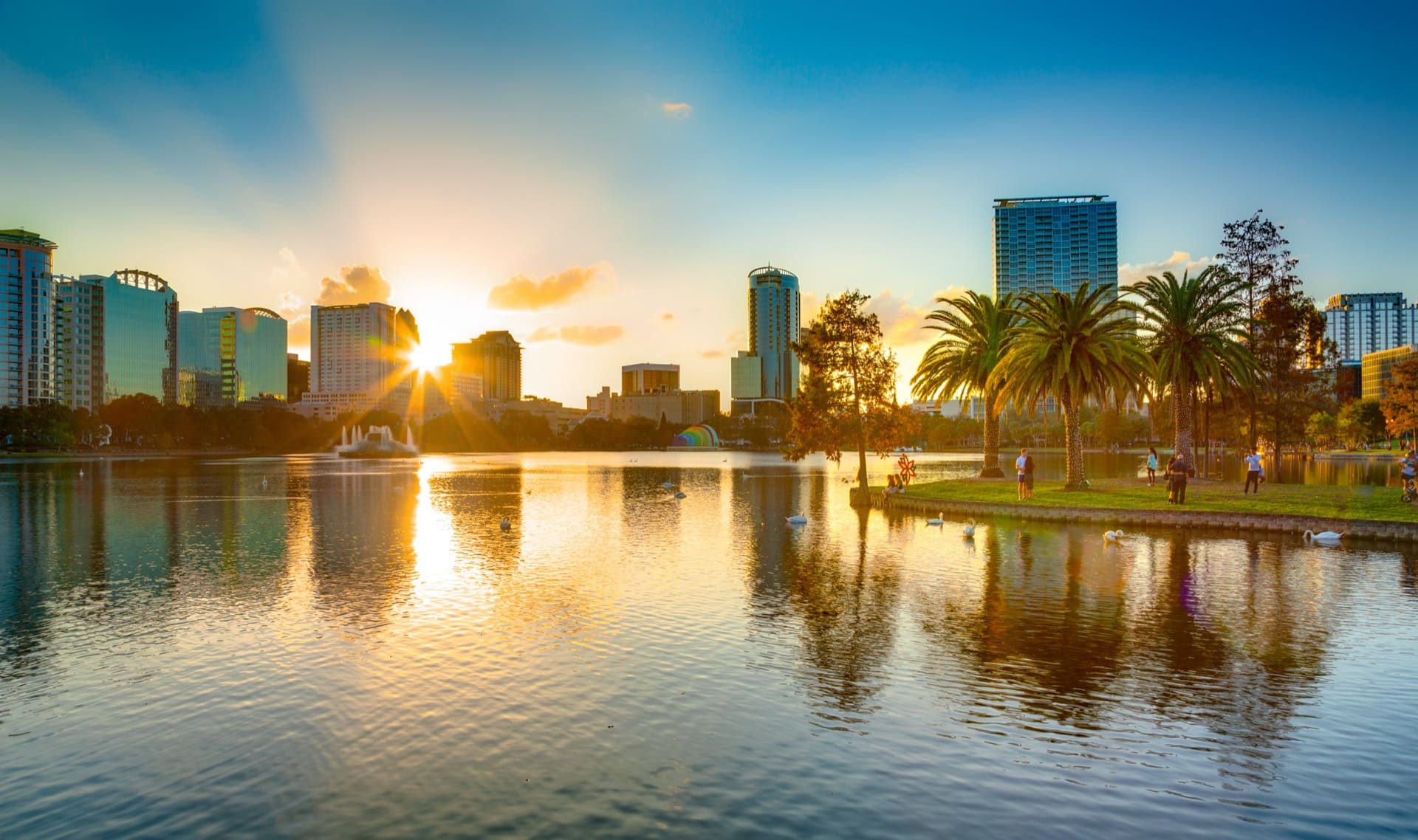 If you are an Orlando resident, then you may not be surprised to learn that Forbes has recently named our city one of the top 25 cities in the US to visit. In addition to being a great place to visit, Orlando is a great place to do business, with a large market to tap for your business. Reaching this market, though, can prove difficult as you try to wade through the noise of competitors and untargeted ad campaigns that resort to the classic "spray and pray" model, without meaningful data or useful metrics to help you dial in your approach.
If you are looking for an experienced Orlando digital marketing agency, then look no further than the team at On The Map Marketing, Inc. for all of your needs. Whether you know exactly the marketing channels you would like to engage with, or if you would like to take our advice on the direction we believe is most effective for your needs, we are happy to help you along this journey and help you reach the customers who will benefit most from your products and services.
Search Engine Optimization – SEO
Search engine optimization can sometimes feel like empty jargon or an immeasurable practice, but for over a decade the team at On The Map Marketing, Inc. has been honing our SEO expertise and delivering measurable, impactful, and lasting results for our clients, as well as for their target audience. SEO is the practice of leveraging relevant and useful content to help boost your rankings on search engine results pages and has the equal benefit of providing your visitors with a clear indication that you are an authority in your industry that they can rely on to provide them with the information and support that they need.
We start all of our SEO campaigns with extensive research into your industry, your target audience, and their online habits, as well as the online behaviors of your biggest competitors so that we understand the nature of the project and expected obstacles we will need to overcome. Once we have gathered all of the information necessary, we will plan our approach and then execute an ongoing content campaign that will boost your reach and start bringing more business to you.
Web Design & Development
Before you spend a dollar on a digital marketing campaign, your website needs a close look. Is it optimized for 2020 web traffic? An outdated or under-designed website can cause a lot of problems for you, even if you are able to increase your clicks and impressions, meaning that you will notice a steep increase in traffic in the early days of your campaigns, suffer from horrendous conversion rates, and ultimately watch your website ranking plummet.
If your website needs an update, or if it's time to retire your existing site and replace it with a brand now website, we will be happy to work with you to find all of the ways that we can improve your user experience and ultimately support any digital marketing efforts moving forward.
Mobile App Design & Development
If you believe that an app would be a great way to reach a new audience and provide your existing customers with a useful tool that encourages ongoing engagement with your business, then you are in luck: the team at On The Map has years of experience helping clients in a range of industries plan, design, develop, and launch apps that their users will keep coming back to.
Coming up with an app concept is a fairly straightforward process; however, building the app takes more work than many people realize. Leave the legwork to us. Contact our Orlando digital marketing agency now to learn about how we can get your app launched and into the hands of the people who will benefit from it the most.
Pay Per Click – PPC
PPC advertising is a great way to catch search traffic by targeting specific keywords, setting highly detailed parameters for who can interact with these keywords, and only paying when someone clicks through your ad and onto your landing page. However, it is important to work through this process with an experienced professional—while it is simple to add keywords into a PPC campaign, write some ad copy, and set a monthly budget, it requires extensive work to build and manage a successful campaign that converts.
A PPC campaign, especially when paired with an SEO campaign, can help you widen your reach to a significant number of customers who are actively searching for your products or services. To determine the best approach to either of these types of campaigns, contact us now so we can discuss your needs in greater detail.
Content Writing
Behind every successful SEO campaign is a dedicated content writer who can write effective content that your users find engaging and that the search engines find relevant to your target keywords. The in-house writers at our Orlando digital marketing agency have years of experience creating SEO content that users keep coming back for more of, and that leads to a steady rise in the search engine page rankings.
If you have considered running your own SEO campaign but quickly shied away because of the amount of ongoing work required to keep launching new and useful content, then we are here to help. We will create a custom content calendar for you, and provide you with high-quality content designed for inbound and outbound links alike.
Social Media Marketing
Managing a single social media channel can be a lot of work, and can be especially frustrating when it feels like you are engaging with an audience but there is no measurable return on your time and energy invested. Trying to build a comprehensive and effective social media marketing campaign requires an in-depth understanding of your audiences on each channel, and how they want to be engaged with on each platform.
Instead of taking on the burden of managing each of these channels in a productive and cost-effective manner, the team at On The Map can handle all of your Orlando social media marketing needs so that you can keep focusing on running your business well.

Related Content