Nashville SEO Agency
Dominate the Nashville Market With
SEO Services That Deliver!
Our results speak for themselves. Our Nashville SEO clients have RANKED Position 1 for some of their most competitive terms. We can do the same for your business! Contact our Nashville SEO agency today to get started on a top SEO campaign today.
How can we help your business in Tampa?

Nashville is a place with a lot of character. It's known as the capital of country music, and thousands of dedicated fans and curious tourists visit every year. It's a city full of deep thinkers who have shaped the creative culture. But arts, recreation, and entertainment only make up part of the diverse economy. According to the Nashville Area Chamber of Commerce, there are over 40,000 businesses in the Nashville area. Of those, the majority are in retail trade, professional or technical services, real estate, construction, and hospitality and foodservice.

Search engine optimization, or SEO, helps your business get noticed by consumers right here in Nashville who are looking for exactly what you provide. The key is to know what keywords they're using to conduct their searches, what keywords are working for your competitors, and how to optimize your website so users stay engaged with your brand.

Our SEO Experts Will Fully Analyze your Website

Eight out of 10 people turn to Google when they need to use a search engine for whatever reason. There are three types of search queries:

Navigational: These are searches for a specific website, such as eBay
Informational: These searches are conducted when a user wants an answer to a question or to learn about something. They're typically looking for blogs, how-to videos, or guides from a trustworthy, authoritative source.
Transactional: These are conducted when a user wants to make a purchase.

Google owns and operates 7,000 websites, and reports that collectively they see an average of 200 website changes per day. Google has gathered data from these websites to gain insight into how users behave online. Google's analysis found that there are four key components that every website needs in order to rank well. A website must be:

Engaging
Reliable
Integrated
Fast

Because these four factors can impact your website's organic search rankings, our Nashville team at OTM starts every campaign by analyzing your website based on them.

Keyword Research for SEO done by our Specialists

How many keywords do you think your website should rank favorably for? Your business should aim for 30 keywords. Successful websites are built by designing web pages to rank favorably for a number of different high traffic keywords. At OTM, our specialists focus on your website's information architecture to build a keyword structure for your website. Information architecture (IA) is how information is created, stored, accessed and presented on your website. The keyword structure for your website will depend on the type of business your company operates and the keywords that correlate to your business.

Long-tail keywords are specific phrases that users are more likely to use when they intend to make a purchase. Long-tail keywords get less search traffic, however, they usually have higher conversion rates. They are typically four or more words, such as "Nashville vegan wedding caterer." Short-tail keywords, on the other hand, are only one to three words and are much broader searches. An example of a short-tail keyword is "Nashville caterer." These have a massive amount of search volume. The problem is, they are so broad that you must find a way to distinguish yourself from other companies that rank for the same keyword.

The challenges most website owners face are:

Determining which terms their customers are searching for
How their website can achieve the highest rank possible for those terms

Every day Google processes about 5.5 billion searches, which amounts to 2 trillion searches annually. While they vary widely, there are certain trends in the types of searches your customers perform and how consumers behave overall. For example, according to Google, in 2017 78% of holiday shoppers over the age of 18 researched the products they eventually bought on Google prior to purchasing them. And as of March of 2018, Google searches for "online shopping" had increased by 180%. This is why the Nashville SEO experts at On The Map Marketing often spend a lot of time discussing keyword research with each client.

Full Website On-Site Optimizations

On-site and off-site SEO comprise the two main components of search engine optimization, and both can help your business achieve higher rankings and gain maximum exposure to your target audience. However, on-site SEO is what is done to your website in order for it to be easy for search engines, such as Google, to find it when potential customers conduct a search online. These include modifications to your website so that search engine crawlers can better understand the structure of your website and the content presented on it. Important elements of on-site SEO include:

Page titles and descriptions that are catchy, enticing, and encourage users to click
Alt text for images
Headers that are descriptive and incorporate targeted keywords

Off-site SEO, on the other hand, is what is done outside of your website to make it easier to find. This includes social media, online directories, and other outside websites that link back to your website.

The process used by our Nashville SEO agency for on-site SEO is thorough by its very nature. Our SEO experts analyze each web page based on all of the SEO factors available, and these factors apply to every aspect of a web page from the content that is visible, to the user, to the coding within that content.

Niche-Specific Link Building Outreach

At On The Map Marketing, our team of Nashville SEO experts have helped many businesses successfully design and execute link-building campaigns that have helped them achieve the search engine rankings their website deserves. If you are ready to find out how our SEO experts can help you then call our office today to speak with an SEO expert, and find out how our link building techniques can improve your website's search engine rankings.

Link building is one of the most important aspects of SEO. External links lead users back to your website and validate the quality and caliber of your site's content. At On The Map Marketing, we focus on a complete link building strategy that focuses on:

Internal links: These connect individual web pages on your website to each other

Outbound Links: These are other high quality, well-established websites. These are typically used when citing a statistic or fact, but can also be used to elaborate on the information you're presenting on a specific web page..
Backlinks: These connect an external website to your website. Links from highly reputable websites are often considered to be the most valuable type of backlink you can obtain.

Fully Optimized Custom Content for your Business: Content is King!

The content on your website needs to be four things:

Well-organized
Fresh
Unique
Well written

Well-written content on your website needs to be structured so that users can navigate between broad topics and very specific topics, both of which will focus on targeted keywords. Even if users don't know what an H1 is, they will already be familiar with the way most other websites are laid out and will look in logical places for menus, headers, and other common elements on a website. They will look for search bars in logical places, for example, and previous blog posts or videos. Again, our SEO specialists and design team use information architecture techniques discussed earlier to build your website. We think about your audience, the type of content you want to have on your website, and how to structure each web page to deliver high-quality results to each user.

Websites aren't built for Google bots, they're built for human beings with individual tastes and interests. However, it is important to think about the technical aspects that are most attractive to Google so that you can improve your chances of ranking higher. There are factors that can improve your rankings with Google while also providing your users with an ideal online experience. These factors include:

Fast page load times
Obvious links that work
Engaging content (blogs, videos, white papers, infographics, photographs, images, etc.)

Customized Reporting made just for you!

Your website's performance data is what helps you to gauge the effectiveness of your marketing efforts and the ROI of your marketing budget. At On The Map Marketing, our Nashville SEO experts' data-driven strategy is focused on accomplishing three fundamental tasks:

Gathering data that influences how each SEO campaign is initially structured, and influences changes to each SEO campaign over time.
Providing our clients several key performance indicators (KPI) in order to measure and view the effectiveness of their marketing efforts.
Gathering data that will allow our Nashville SEO experts to determine the online habits and preferences of each client's target market.

Why choose our Nashville SEO Services?

SEO Experts With Over 10 Years In The Industry!

At On The Map Marketing, we pride ourselves on having a diverse team with a variety of skills in digital marketing so that we can provide our clients with dynamic services and solutions to meet their individual needs. The talent of our team combined with our over 10 years of experience in the SEO industry are the reasons why several of our clients have been propelled to the number one spot on Google. We can do the same for your business.

All Work Done In-House

There are many benefits to having the team together in one spot. But other marketing agencies send portions of their services to outside contractors, which can cause delays in content delivery, price fluctuations and subpar service quality. At On The Map Marketing, we employ a team of marketing experts that work under one roof and that specialize in different areas of SEO. You can be confident that your SEO strategy is created with the input of Nashville web designers, content creators and digital marketing specialists with years of experience in the industry, and who work well together as a cohesive team.

Tracked Data

Each of our SEO packages at On The Map Marketing includes monthly reporting, because we want our Nashville clients to see how our services are impacting their website's performance, search engine rankings, and ability to generate leads.

Providing your company with monthly tracking data is more than just a measurement of the success of your digital marketing campaign. The information you receive from this report will also allow you to understand the online behavior, characteristics, and demographics of your customers. With this information, your business can implement effective sales strategies that meet the needs of your customers.

Consistent Results!

Since its founding, OnThe Map Marketing's mission was to provide businesses throughout the United States with the highest quality digital marketing services possible. This value is shared by every Nashville SEO specialist that is employed by On The Map Marketing. Our team has catapulted thousands of businesses to the number one spot on Google by providing them with SEO and digital marketing services that foster long-term growth. At On The Map Marketing, our Nashville SEO experts are proud of their track record of consistently delivering the highest quality SEO services available that yield the best possible results for our clients.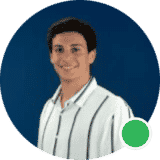 Let us prepare a FREE SEO
audit for your site!
Fernando Abello – Head of Sales Intelligence
---
"We look at every dollar companies invest in their company using our services an enormous responsibility that we take seriously."
We have been able to follow and strictly adhere to this code by building a team of some of the brightest and most talented web developers, designers and SEO consultants in the industry. Our team is driven to be the best at what we do and to never compromise. We can only grow through the work we offer to our clients.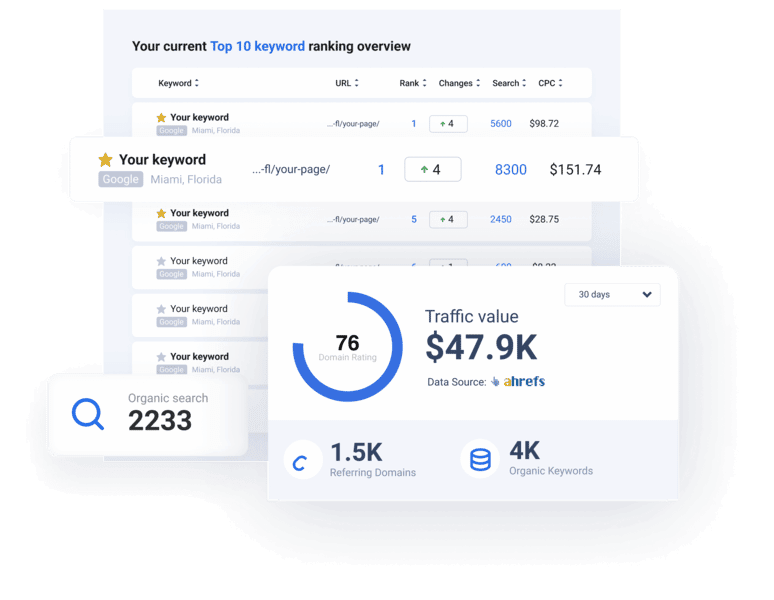 Our SEO clients get results
Increase in Generate Leads Monthly
Our clients say it best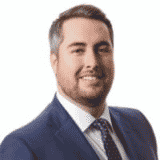 "When we first started our own practice, we lacked a natural online presence. We began our SEO Campaign with the purpose of generating leads and now we're ranking competitively in multiple cities and are receiving on average 90+ phone calls a month. I would recommend them to any Law Firm seeking to expand their online presence."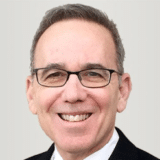 "The work is absolutely exceptional. On The Map redeveloped the whole site from an engineering standpoint. They did a great job fixing my website, which now is very user-friendly and has a modern, clean seal. They are very professional and have a passion about what they're doing."
"I started with On The Map a few months ago and am very please and impressed with the brilliant work they have performed towards my law firm's digital marketing efforts. They have put us on the first page of Google for a variety of important search terms. I now feel that my law firm is on equal footing with larger law firms in the very competitive sphere of digital marketing. I worked most often with Julian, Marcela and Bri. Thank you On The Map."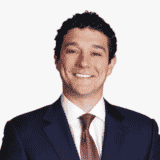 "A budget of $20,000.00 translated into a significant anticipated profit! On a budget of approximately $20,000.00, Val and her team were able to take my website from Google's back pages all the way to Page 1 (and, in some cases, Position 1) for a slew of very valuable search terms. This has translated into real money and a significant anticipated profit."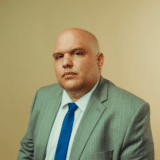 "I have been delighted with my experience at On the Map. Going solo and trying to navigate the waters of building a website and finding the right SEO company was daunting. Thankfully, I made the right choice with On the Map. My site looks better than I ever could have expected and I am quickly getting traffic and calls. I would recommend On the Map to any attorney (outside of my practice area and region) to go with On the Map."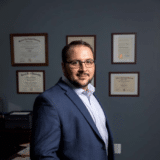 "Serrantino Law, LLC is a general litigation law firm located in the heart of Middletown, Connecticut. At Serrantino Law, we put our clients' needs first. If you've been injured in a Motor Vehicle Accident, injured on the job, charged with a crime, or even if you're being sued by a longtime business partner, we are there for you. Attorney Serrantino and his staff have years of experience representing clients in all areas of general litigation. Attorney Serrantino will ensure that ALL of your rights are protected, even those rights you may not even know you have."
What SEO services do we offer?
Award-winning SEO experts
On The Map Marketing is a truly global digital marketing agency. The team is constantly growing to meet the needs of our clients, with over 50 people filling the conference rooms, offices and sales floors.
Each person is important to us because we wouldn't be here without our clients. Each business is important because it's the passion of business owners that gives us our motivation and direction when building their online presence.
"We positively impact the world, one person,
one business, one dollar at time."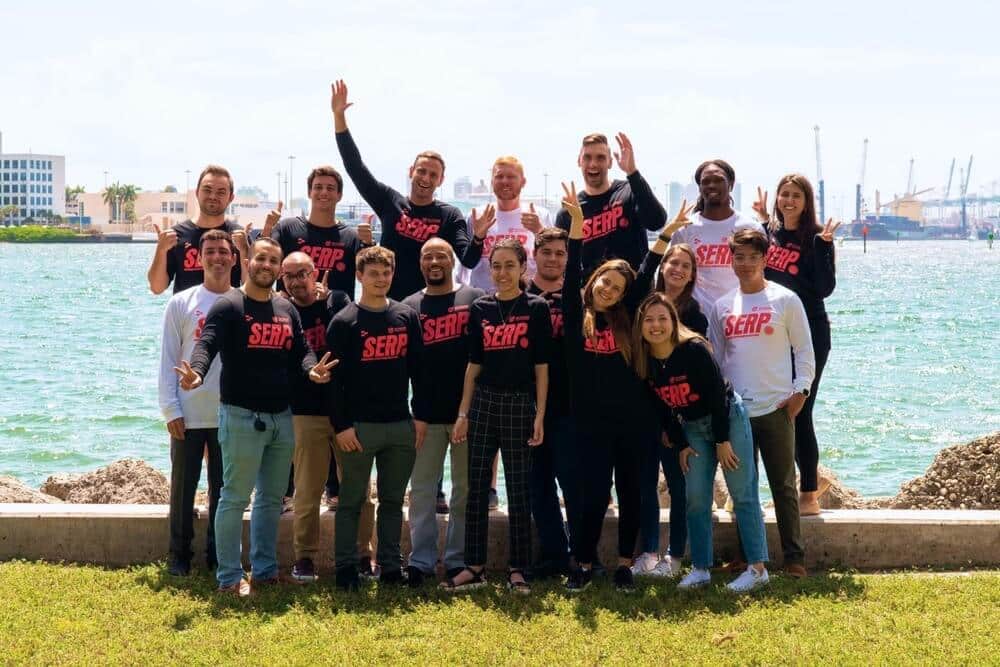 Revenue Generated for Our Clients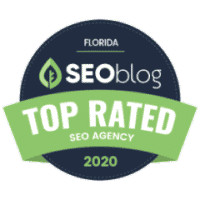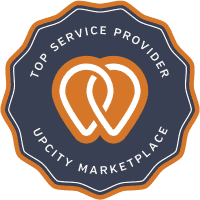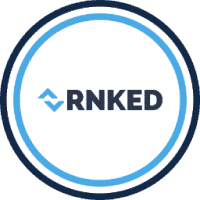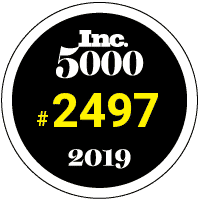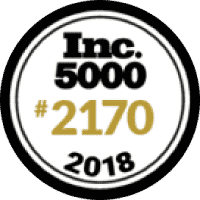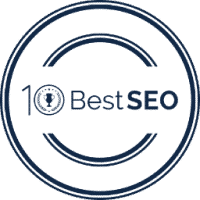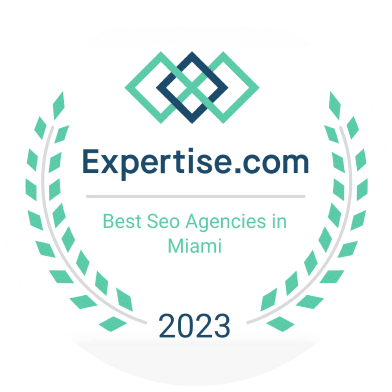 Let us do a FREE SEO audit for your site!