Naples SEO Agency
Dominate the Naples Market With
SEO Services That Deliver!
Our results speak for themselves. Our Naples SEO clients have RANKED Position 1 for some of their most competitive terms. We can do the same for your business! Contact our Naples SEO agency today to get started on a top SEO campaign today.
Dominate the Naples Market With
SEO Services That Deliver!

Our results speak for themselves. Here are some of our Naples SEO Clients which we have RANKED Position 1 for some of their most competitive Phrases! We can do the same for your business!

Furniture Rental Naples Fl

How Can We Help Your Business?

Our SEO Experts will Fully Analyze your Website

When you designed your website, there was a lot of work that went into making sure that your story was told, users were able to navigate the page easily, and that your brand was clearly represented. Even when a strong marketing strategy goes into your site design, was search engine and keyword optimization part of your planning phase? Whether or not this is the case, it is always good to keep working at the strategy to make sure that you are getting the right traffic for your industry.

When you work with On The Map Marketing, you are benefiting from over 10 years of SEO expertise, and our strategies are constantly evolving to deliver the best results for our clients as possible. To start our work together, our team of pros will analyze your website to make sure we understand as much as possible about your services, your target audience, and the content and information that drives them to your site. From there, we will help you develop a strategy to get your website the search engine ranking it deserves so that the right audience can benefit from your valuable services.

Google's search engine and their affiliate networks account for over 80% of all search traffic on the internet, meaning that if your site is optimized for Google's algorithm, then you are giving yourself a good chance of getting valuable traffic to your site. However, Google is notoriously opaque about the best practices for getting good results from their search engine, which means that the way to get the best results is to work with a team that is constantly researching and evolving their strategy for you.

Keyword Research for SEO Done by our Specialists

Capturing the right traffic starts and ends with ranking for the best possible keywords. When a company is running its own SEO and keyword-focused strategies, it is common to target four or five high-value keywords in order to keep the work manageable and the goals realistic. When you are working with the SEO specialists at On The Map Marketing, you can set your sights higher and get professional results. It is not uncommon for us to target up to 30 keywords for a client, but depending on your needs and your budget, the sky is the limit.

When you have a team of keyword experts researching your industry, you can be confident that the keywords we target are high-value and beneficial. There is a difference between finding keywords that increase your traffic generally, and keywords that increase traffic by the audience that you are focused on. With our experience and professional understanding of the ever-changing world of Naples SEO keywords, we will find the right local SEO keywords to beat your competition and get the results you are hoping for.

Short-Tail and Long-Tail Keywords

One of the keys to taking control of the right keywords for your target audience and industry is to have a clear understanding of the right variety to use for the best results. This requires a deep understanding of the different results, benefits, and drawbacks of each. When you focus on short-tail keywords that include one or two words in the query, you can be certain that you will capture a wide range of traffic. However, this traffic is less qualified than the traffic you get from a well-researched and strong long-tail keyword query.

Knowing when to use one type of keyword or the other, or how to fine-tune your keywords for optimal traffic, comes with a deep understanding of SEO practices, traffic analysis, and the other specifics of optimizing your Naples SEO. We want to make sure that your increase in traffic has the best chance of resulting in an increase in conversions, because traffic without conversions will not help the right audience find your site or services.

Full Website On-Site Optimizations

To maximize the value of a Naples SEO strategy, it starts with an optimized website. In order to determine the search engine value of each website indexed on the search platform, Google "crawls" sites and judges them based on a variety of criteria to indicate how useful each site is. If the crawlers are not able to identify a consistent, coherent, and organized layout to your site, it will cause your site's ranking to drop.

However, developing the right SEO strategy goes beyond simply moving through a checklist and making sure that you have addressed each bullet point on the list. To get the most out of a properly-optimized site, you will benefit from a unified strategy to take control of your ranking and send a clear signal to Google that you offer significant value for the people who are searching for your keywords and services.

Tags, Links, and Images

One of the first things that a crawler look for when it visited an indexed site is the collection of information that is meant to explain what each page is for. These are known as headers, meta descriptions, and title tags, and without them, Google nor your target audience will know what your site or page is. Google wants to know that you are taking all of the necessary steps to provide your visitors with a smooth experience when they enter your site, and these details are the foundation of a well-structured sitemap.

In addition to checking for your tags, Google will follow each link that you provide on each indexed page of your site. When the crawlers see that they are able to follow each link to a reputable site, that there are no broken links, and that there is a good mix of internal-facing and external-facing links that take a visitor to relevant pages, whether or not they are on your own site.

Finally, Google understands the importance of visual assets on a website, but also recognizes the importance of reasonable load time. When your images are compressed and formatted for fastest load time, and every image or piece of media has an alt tag explaining how it ties in with the page, Google sees that you have taken the necessary time to give your visitors a pleasant and seamless experience.

These details are just a small part of what makes a strong Naples SEO strategy, but each is important on its own, as well as together with each bit of organization and thought that goes into the user experience and usefulness of your site. We will make sure that our optimization takes every opportunity to provide your visitors with a great experience and show Google that you understand how to do so.

Niche-Specific Link Building Outreach

A significant number of companies in the United States believe that link-building is one of the most difficult tactics to leverage when building an SEO strategy. Simply put, link-building—otherwise known as backlinking—is an effective strategy intended to link back to your website from a variety of other pathways, including social media channels, editorial content on other websites, and encouraging sharing across various platforms.

In addition to creating shareable and useful content and encouraging that it is shared across a variety of platforms, Google also encourages websites in similar industries or fields to collaborate with each other. In doing so, it provides users a robust experience that provides them a wide range of information and resources. Our Naples SEO experts will work with you to determine the authoritative sites in your industry and develop a strategy to work with them.

A strong backlinking effort is one of the most effective ways to take control of your off-site SEO strategy, but it requires a variety of tactics. We will help you understand each tactic and the goal of each, and identify which approaches we will take with your company in order to drive traffic as effectively as possible from off-site sources.

Fully Optimized Custom Content for your Business : Content is King!

When it comes to implementing your Naples SEO strategy, content is king. Once we have mapped out our goals and the steps we will take, the next step is to start producing content that supports our plan and brings traffic to your site. From both the perspective of an SEO strategy and the perspective of your visitors, useful content is the most important part of your site. Useful and engaging content keeps your visitors returning to your site, and keeps them there longer when they first visit.

A lower "bounce rate" shows Google that visitors are engaging with your site, instead of "bouncing" into the site and then back off quickly. This means that your content is useful, your site is easy to navigate, and that a visitor is not driven away shortly after the site loads for any number of reasons.

The Importance of Well Organized Content

Even the best content needs to be delivered to a visitor in a way that helps them access the information and interact with the website. This is done by having a well-designed information architecture on your site, which means the visitor can start from high-level topics and go deeper into the specifics as they choose.

Once a user gets to a more in-depth piece of content, it is equally important that the structure of your page, and the content itself, is designed in a way that helps a user find the information that they need in a simple and intuitive fashion. We will help you make sense of this type of organization, and implement it on your site.

In order to provide our clients with the best possible content for their industry, On The Map has a team of in-house writers who specialize in certain subjects and industries to give you the highest-quality content to provide your audience with. Being a Naples SEO company staffed with experts goes beyond simply developing a strategy, and we make sure that you have the support you need for every step necessary in this process, including content creation.

Customized Reporting Made Just for You!

We want to make sure that you understand the value you are getting out of the Naples SEO experts working for you at On The Map Marketing, which is why we pride ourselves on our robust, simple-to-understand reporting. The basis of any digital marketing strategy is data, but we don't expect or require you to understand the minutiae or specifics of this data. Instead, our analysts will provide you will all of the relevant metrics and performance against the KPIs that you have determined, or that we have developed together in order to gauge the success of our work together.

In order to make the most sense of the data and performance that we are utilizing for your campaign, we will begin by setting the right Key Performance Indicators based on your goals, your audience, and more. Without the appropriate KPIs, it becomes very difficult to make sense of how our Naples SEO company experts are doing.

We continuously analyze the data of your campaign in order to adjust our strategies, maximize effective tools, and ensure that we are helping you achieve the results you expect. You will get accurate reporting while you are working with us in order to know exactly what is happening in your campaign, the results we are achieving, and how we are achieving them.

Why Choose Our Naples SEO Services?

SEO Experts with over 10 years
in the Industry!

Building a strong Naples SEO campaign involves more than simply going down a checklist and making sure that we have addressed each need. In fact, Google does not provide a checklist, and there is no clear way to know exactly what goes into an effective SEO strategy. Instead, there are SEO experts like the team at On The Map Marketing who have spent years researching and implementing a variety of methods, and constantly iterating on our past experiences to adjust for future needs. If you are looking for a full-service SEO company in Naples company with years of experience, contact us now to start getting results.

All Work Done In-House

To ensure the quality of all work for every piece of your Naples SEO strategy, we only work with in-house experts. While outsourcing work is an effective strategy for a "quantity, not quality" mindset, we think that it is essential for the success of our clients that each step of our work is done with a trustworthy, in-house team of specialists and experts to provide you with quality work.

Tracked Data

As we have mentioned multiple times, strong data is the absolute core of an effective Naples SEO campaign. We keep track of this data continuously so that we can adjust when necessary, develop a data-driven set of best practices for your company and industry, and provide you with an easy way to understand the measurable results that you are getting.

Consistent Results!

Working with experts is the best way that you can expect consistent and reliable results, no matter what your needs are or what services you are hiring. The same is true when you are executing your Naples SEO tactics, which is why you will benefit greatly from working with a team that has so much experience in this specialized field. Contact us now to learn about how we can help you achieve the SEO goals that you need, and how we can help you understand what to expect from the experts.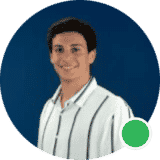 Let us prepare a FREE SEO
audit for your site!
Fernando Abello – Head of Sales Intelligence
---
"We look at every dollar companies invest in their company using our services an enormous responsibility that we take seriously."
We have been able to follow and strictly adhere to this code by building a team of some of the brightest and most talented web developers, designers and SEO consultants in the industry. Our team is driven to be the best at what we do and to never compromise. We can only grow through the work we offer to our clients.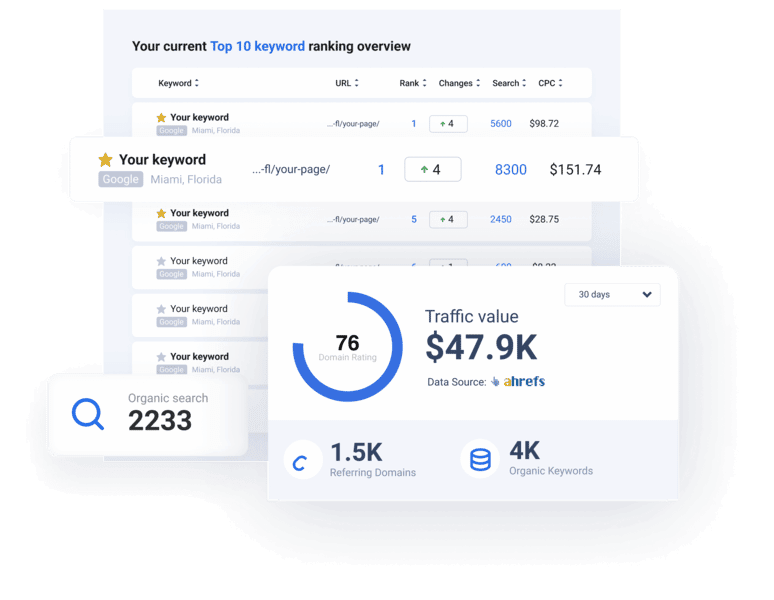 Our SEO clients get results
Increase in Generate Leads Monthly
Our clients say it best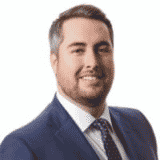 "When we first started our own practice, we lacked a natural online presence. We began our SEO Campaign with the purpose of generating leads and now we're ranking competitively in multiple cities and are receiving on average 90+ phone calls a month. I would recommend them to any Law Firm seeking to expand their online presence."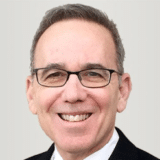 "The work is absolutely exceptional. On The Map redeveloped the whole site from an engineering standpoint. They did a great job fixing my website, which now is very user-friendly and has a modern, clean seal. They are very professional and have a passion about what they're doing."
"I started with On The Map a few months ago and am very please and impressed with the brilliant work they have performed towards my law firm's digital marketing efforts. They have put us on the first page of Google for a variety of important search terms. I now feel that my law firm is on equal footing with larger law firms in the very competitive sphere of digital marketing. I worked most often with Julian, Marcela and Bri. Thank you On The Map."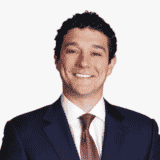 "A budget of $20,000.00 translated into a significant anticipated profit! On a budget of approximately $20,000.00, Val and her team were able to take my website from Google's back pages all the way to Page 1 (and, in some cases, Position 1) for a slew of very valuable search terms. This has translated into real money and a significant anticipated profit."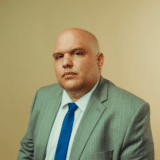 "I have been delighted with my experience at On the Map. Going solo and trying to navigate the waters of building a website and finding the right SEO company was daunting. Thankfully, I made the right choice with On the Map. My site looks better than I ever could have expected and I am quickly getting traffic and calls. I would recommend On the Map to any attorney (outside of my practice area and region) to go with On the Map."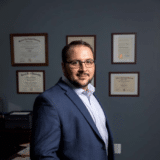 "Serrantino Law, LLC is a general litigation law firm located in the heart of Middletown, Connecticut. At Serrantino Law, we put our clients' needs first. If you've been injured in a Motor Vehicle Accident, injured on the job, charged with a crime, or even if you're being sued by a longtime business partner, we are there for you. Attorney Serrantino and his staff have years of experience representing clients in all areas of general litigation. Attorney Serrantino will ensure that ALL of your rights are protected, even those rights you may not even know you have."
What SEO services do we offer?
Award-winning SEO experts
On The Map Marketing is a truly global digital marketing agency. The team is constantly growing to meet the needs of our clients, with over 50 people filling the conference rooms, offices and sales floors.
Each person is important to us because we wouldn't be here without our clients. Each business is important because it's the passion of business owners that gives us our motivation and direction when building their online presence.
"We positively impact the world, one person,
one business, one dollar at time."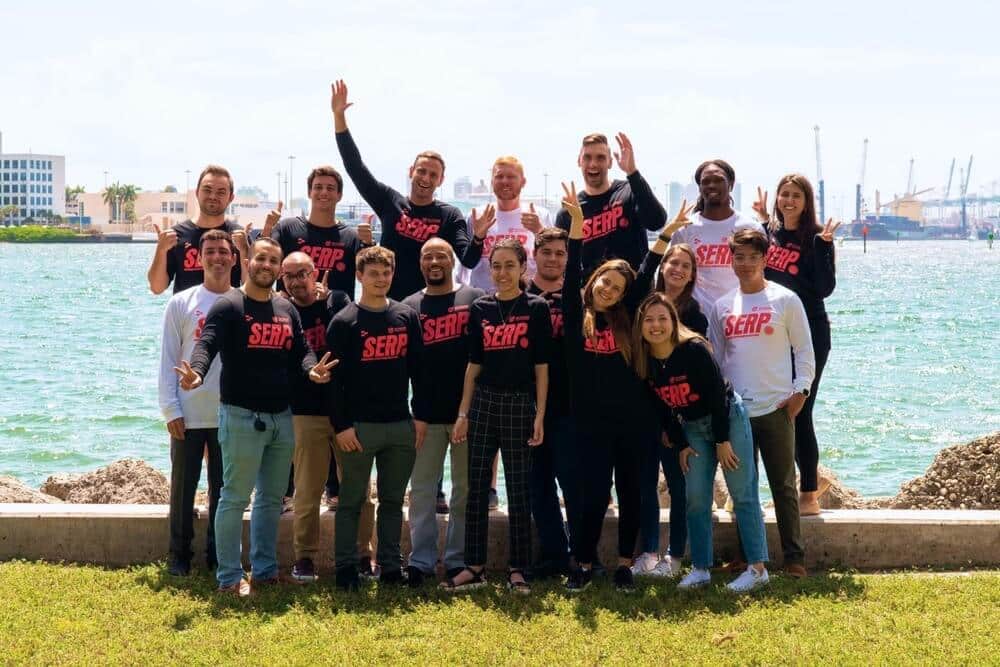 Revenue Generated for Our Clients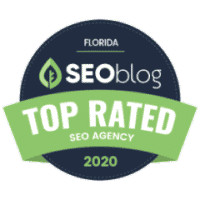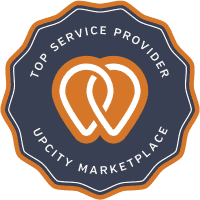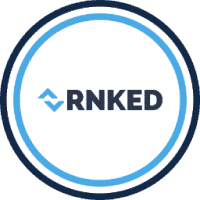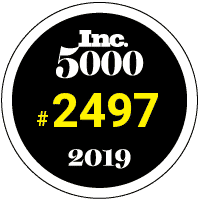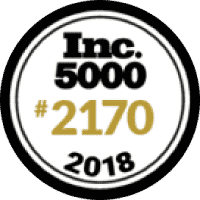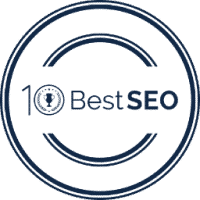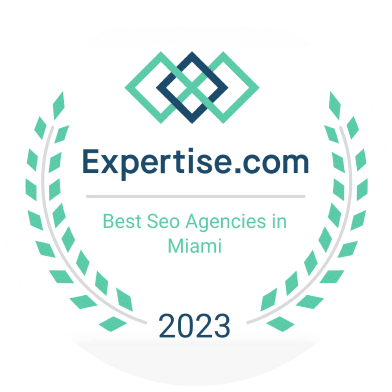 Let us do a FREE SEO audit for your site!