Miami Web Design Company
Shine in the Miami Market With
Design Services That Deliver!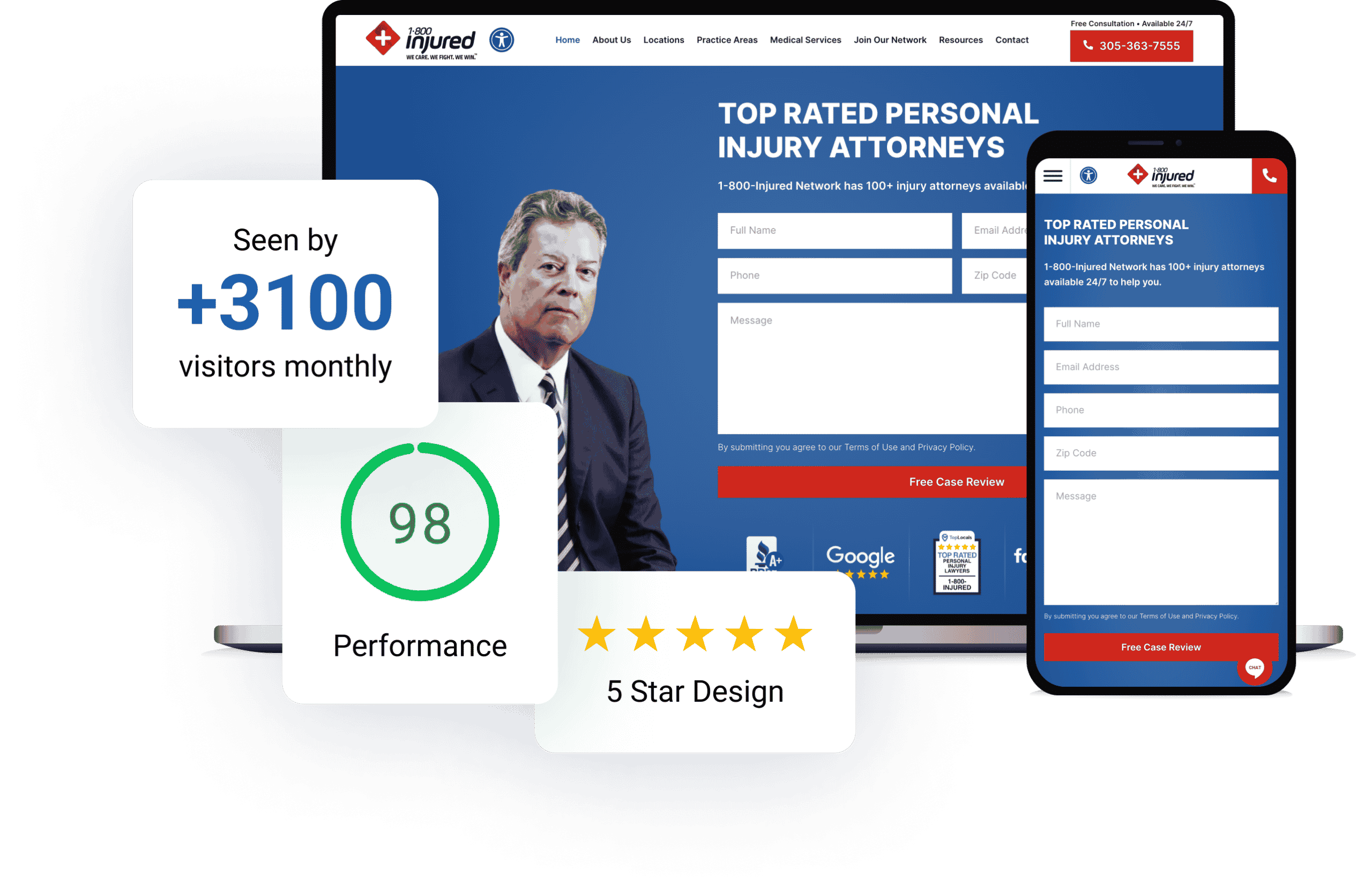 The best way to get your business noticed is with a slick, well-designed, highly-optimized, user-friendly website. And the best way to get a slick, well-designed, highly-optimized, user-friendly website in Miami is by working with On The Map Marketing.
Our #1 Website Design Company Miami Project Statistics

1357+

Designs Created

1528+

Websites Launched

784+

Managed

2841+

Satisfied Customers

Steps to our Web Design Process

Our experience with website design in Miami means that we know everything there is to know about what makes a website appealing to visitors and what will make it rank highly on the search results page of Google. That doesn't happen overnight, but it is a sure bet that it will happen and it all starts with these steps.

Analysis

The first step in website domination starts with analysis. First, our Miami web design team will take a close look at your current website to find out what is effective or ineffective about it. Perhaps it loads slowly, maybe it lacks the current security protocols, or maybe it is not optimized for mobile phones. Whatever the problem is, we will let you know how we will solve it once we start designing your new site or updating your old one. The SEO experts of our web design team will also perform an analysis of your industry to help your website rank more highly. What that means is that we perform detailed market research on the kind of business that you are trying to attract. We then find the most relevant keywords that pertain to your business and strategically incorporate them into the content of your website. We also perform research on the competition to make sure that your keywords rank more highly than theirs.

Strategy

Once our analysis is complete, we will work with you to strategically implement our findings into your new or updated website. If you don't know the first thing about web design or SEO or any of that stuff, don't worry. Our team of Miami web design experts will carefully walk you through all the strategic research that we have done. If you are looking to update your current site, then they will explain all of the improvements and changes that need to be made to your current site. If you want a brand new site, then they will tell you about all the features that site needs to be competitive. That means creating a bold, eye-catching design that will attract attention. It also means creating well-written, carefully researched content that keeps their attention. Basically, we want your website to get high engagement, have a low bounce rate, and attract leads. Or to put it in plain English, we will get lots of people to visit your website, make sure that they stay there for a while, and make sure that many of them end up becoming clients.

UX/UI Design

Once we have collaborated with you about the strategy behind your new website, the programming and design phase begins. During this period, our Miami web development team starts working to make sure that any visitors to your site have the best experience possible. This falls under the umbrella terms UX and UI, which respectively mean user experience and user interface. The terms UX and UI are related but they are fundamentally different from each other, so let's look at them separately.

UX Design

Visitors may not always remember the content of a website but they do remember how a website makes them feel and that feeling determines how long they stay on that site, whether they will ever visit it again, and whether they would recommend it to others. That means your website needs to make a great first impression on any visitor. These are some of the design tenets our Miami web design team uses to improve the user experience for all visitors to your site.

Speedy Loading – No one wants to wait an eternity for a site to load, even if that eternity is just a few seconds. Users want websites to load quickly regardless of whether they are browsing on a computer, tablet, or phone. We will ensure that your website loads quickly on all devices.

Simplicity and Clarity – An overly busy design is unappealing and unintuitive, so we make sure that your website has a clean design with information that is clearly laid out.

Responsive Design – Remember all that talk earlier about making sure that your website works on computers as well as mobile devices? That's what responsive design means and our Miami website design company will make sure that your site looks great on all devices.

Hierarchical Design – This essentially means that the most important information on the page is very easy to find. This makes it easy for visitors to move through a page and access the information that they need.

UI Design

The user interface is how users interact with your website, so you want all the information on your site to be easy to access and easy to understand. The following are some of the key features of good UI that our web design company will implement on your website.

Accessibility – Any good modern website will have options that make it easier to access for people with visual, aural, or mobility disabilities. An accessible website is open and inclusive and shows that all types of people have the potential to be a client.

Call to Action – The Call to Action is a feature on a webpage that spurs the visitor to use your business similar to PPC campaigns. It should be prominent but not to an obnoxious degree. It should also be easy to access whenever the visitor is ready to use it, they shouldn't have to hunt around to find it.

Clear Feedback – The user should always know what is happening when they interact with a website. That means clearly indicating what happens when they click on an interactive element on your site. It also means that the user should have the option of easily backing out if they accidentally ended up somewhere they did not mean to go.

Design Approval

Once our Miami web design team has completed the initial design based on your overall vision as well as the advice and help we gave you, we will create a mockup of the website for your approval. The mockup is a non-interactive version of your website that lets you know how it will look before it gets published. You will use the mockup to give our Miami web development team feedback and critique of the design. We will implement any changes that you want before sending you another mockup with those changes put in place. Once you approve the final design, we enter the publishing phase of the process so that your website is now open to the world.

Why Choose Our Miami Web Design Services?

Web Design Experts With Over 10 Years Of Experience

On The Map Marketing is a website design company in Miami that has over ten years of experience serving a wide variety of clients from all across America. We have helped to boost the search engine rankings of websites for law firms like 1800injured.care, home design companies like Whitney Bloom Design, party rental company in Miami like Nicky Party Rental ,luxury car rental companies like Lou La Vie, and many more. A business that cannot benefit from our expert guidance hasn't been created. Our experience means that we can anticipate exactly what you and your company needs, so if you want to launch your business into the stratosphere, then we are the Miami website design company that you need.

All Work Done In House

When you trust our Miami digital marketing company to design your website, you can be certain that all of the work will be done in-house and won't be outsourced to some remote developer from some remote country that you've never heard of. That means all the people who are working on your website are always in close contact with each other. So any requests or suggestions are relayed directly to the person responsible for making those changes. That makes our web design company more agile and responsive because we can quickly deal with any changes that need to be made.

Consistent Positive Results

We have helped to propel all kinds of different businesses to greater success. Our record speaks for itself. All of our clients end up in far, far better places than where they started. That goes for the quality of their website, the ranking of their website, and the generation of new leads. Our web design services are a huge boon to our clients that gives them a huge return on investment. In other words, what you get from your campaign is far more than you put in. Check out our clients and the results that we have given them, if you want that kind of success for your business, then get in touch with us. We'll take your business to the next level. And beyond.

SEO and Mobile Friendly Websites

Miami is the top city for small business growth in 2019. At least according to Forbes magazine, and who are we to argue with them? With so many new businesses popping up in Miami, it can be hard to stand out from the crowd. A great website can give a new Miami business the spotlight it needs to attract attention, which is why it needs the help of the best internet marketing company in Miami.

If you want your website to look good—which you do—and you want your business to grow—which you also do, then you want us to be your guide. We are a Miami web design company with over ten years of experience creating highly optimized, expertly curated websites and apps that guarantee a high ROI. If you don't speak industry jargon, that means we create great-looking websites that bring new business to your business. We have a talented, dedicated team of Miami SEO experts, programmers, web designers, and content creators whose only goal is to provide you with a website that attracts new customers. That goes beyond a website that just looks good, though you will definitely be getting that, it also means that your website will be optimized for both PC and mobile devices. That means your website will look good and load quickly on both platforms.

We will also make sure that your website is safe and secure from intrusions and attacks like ransomware. Our Miami web design team can guarantee that your website will have all the latest accessibility options so that every type of customer will be able to access your website's content. And speaking of content, our stable of writers will make sure that it is top-notch no matter what your website is about.

You don't have to worry about the price either because we provide affordable, competitive pricing that can fit any budget. We are a Miami website design company that services clients from all across America, so it doesn't matter if you are located in a big city or a small town, we can grow your online presence and give your business the boost that it needs. From custom sites built from the ground up, to sites based on a variety of different templates, our web design company can create an online gateway that suits your budget. So when you are ready to take your business beyond the next level, get in touch with the Miami web design company that will take it there.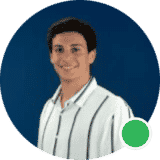 Let us prepare FREE a design
audit for your site!
Fernando Abello – Head of Sales Intelligence
---
"We look at every dollar companies invest in their company using our services an enormous responsibility that we take seriously."
We have been able to follow and strictly adhere to this code by building a team of some of the brightest and most talented web developers, designers and SEO consultants in the industry. Our team is driven to be the best at what we do and to never compromise. We can only grow through the work we offer to our clients.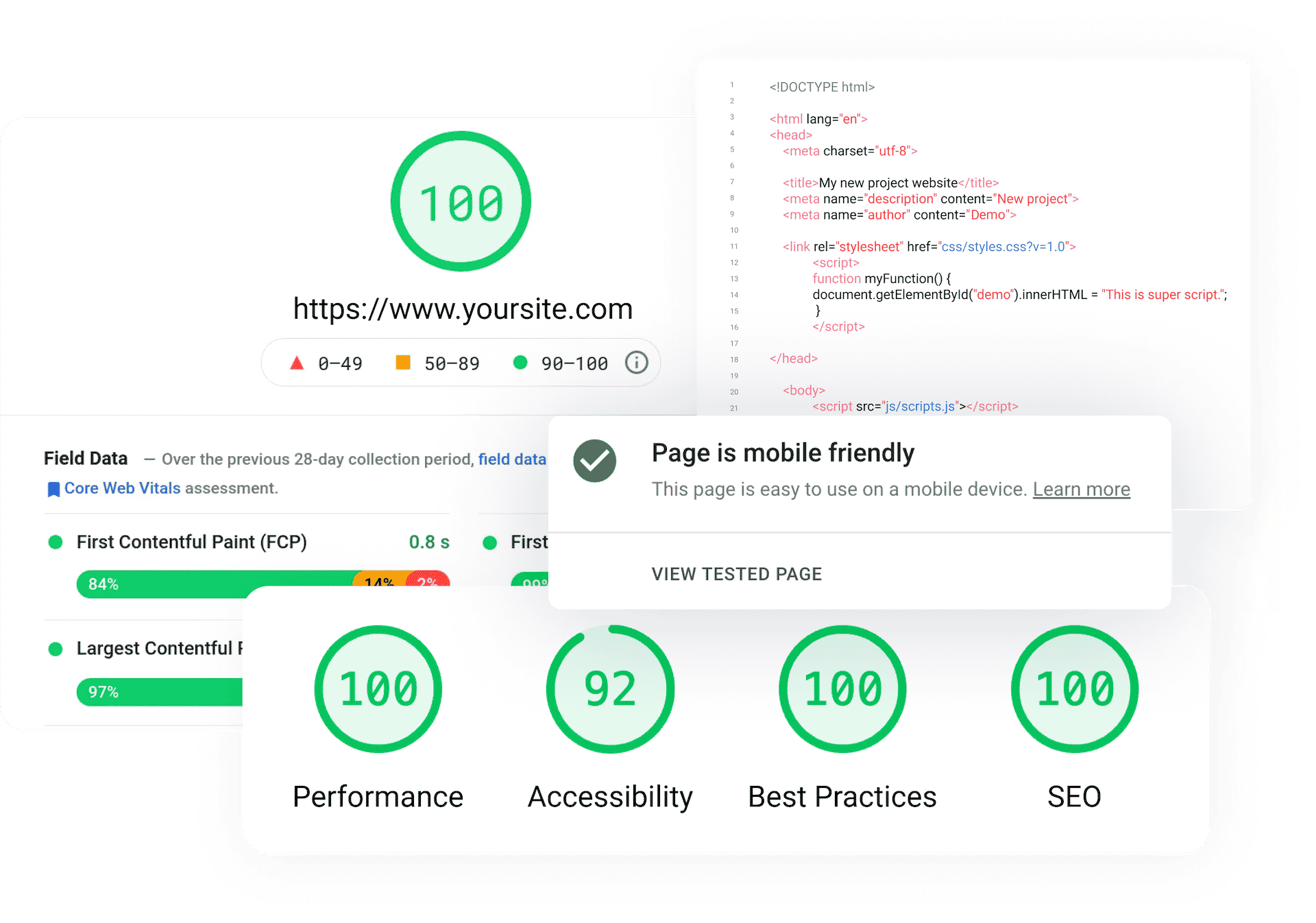 Our clients say it best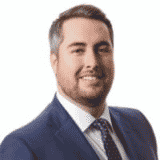 "When we first started our own practice, we lacked a natural online presence. We began our SEO Campaign with the purpose of generating leads and now we're ranking competitively in multiple cities and are receiving on average 90+ phone calls a month. I would recommend them to any Law Firm seeking to expand their online presence."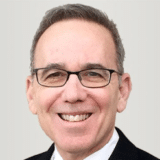 "The work is absolutely exceptional. On The Map redeveloped the whole site from an engineering standpoint. They did a great job fixing my website, which now is very user-friendly and has a modern, clean seal. They are very professional and have a passion about what they're doing."
"I started with On The Map a few months ago and am very please and impressed with the brilliant work they have performed towards my law firm's digital marketing efforts. They have put us on the first page of Google for a variety of important search terms. I now feel that my law firm is on equal footing with larger law firms in the very competitive sphere of digital marketing. I worked most often with Julian, Marcela and Bri. Thank you On The Map."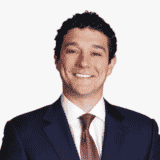 "A budget of $20,000.00 translated into a significant anticipated profit! On a budget of approximately $20,000.00, Val and her team were able to take my website from Google's back pages all the way to Page 1 (and, in some cases, Position 1) for a slew of very valuable search terms. This has translated into real money and a significant anticipated profit."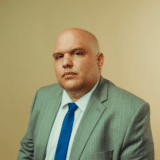 "I have been delighted with my experience at On the Map. Going solo and trying to navigate the waters of building a website and finding the right SEO company was daunting. Thankfully, I made the right choice with On the Map. My site looks better than I ever could have expected and I am quickly getting traffic and calls. I would recommend On the Map to any attorney (outside of my practice area and region) to go with On the Map."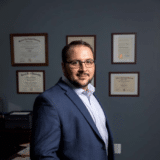 "Serrantino Law, LLC is a general litigation law firm located in the heart of Middletown, Connecticut. At Serrantino Law, we put our clients' needs first. If you've been injured in a Motor Vehicle Accident, injured on the job, charged with a crime, or even if you're being sued by a longtime business partner, we are there for you. Attorney Serrantino and his staff have years of experience representing clients in all areas of general litigation. Attorney Serrantino will ensure that ALL of your rights are protected, even those rights you may not even know you have."
What website design services do we offer?
Award-winning web design experts
On The Map Marketing is a global digital marketing agency. The team is constantly growing to meet the needs of our clients, with over 50 people filling the conference rooms, offices and sales floors.
Each person is important to us because we wouldn't be here without our clients. Each business is important because it's the passion of business owners that gives us our motivation and direction when building their online presence.
"We positively impact the world, one person,
one business, one dollar at time."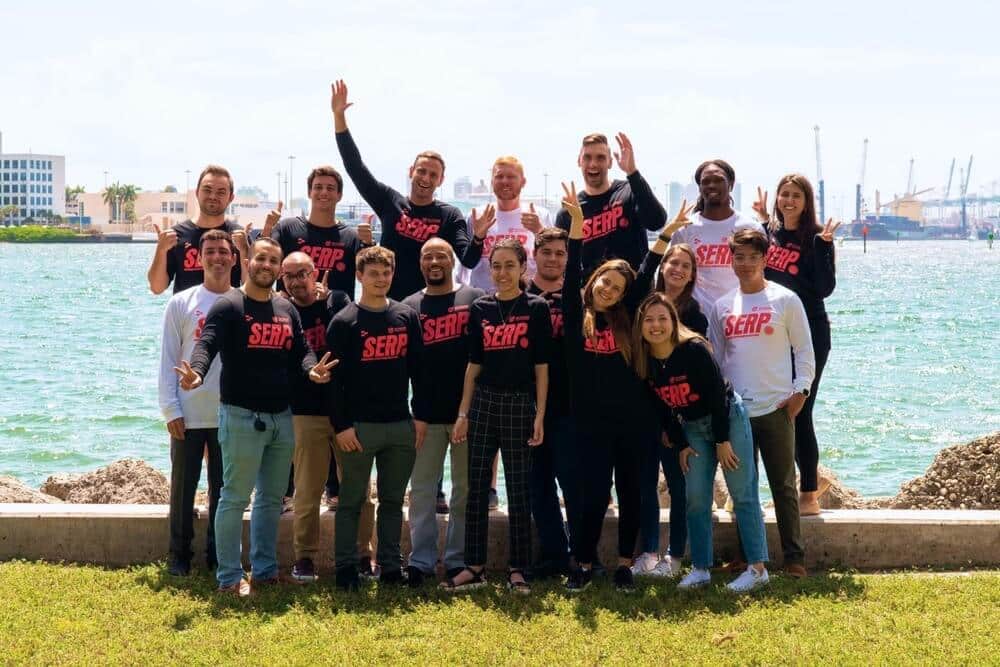 Revenue Generated for Our Clients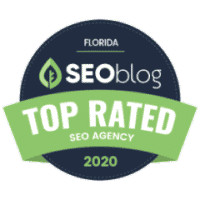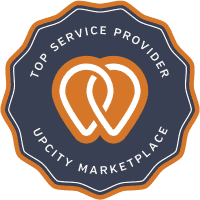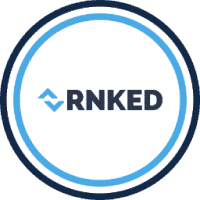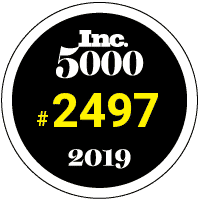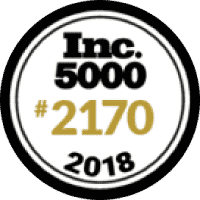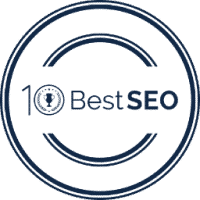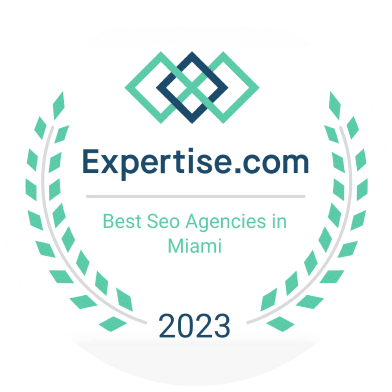 Let us do a FREE design audit for your site!