Conversion-focused law firm website design that represents your brand
On The Map Marketing team has built 300+ technically robust, SEO-friendly attorney websites over the last decade
Get a fully custom website that you OWN (we'll not lock you in a company CMS…)
Effective project management to ensure your new website aligns with your needs
A fast, secure, and scalable site built on our custom WordPress starter template
Graciously meet your customers across devices with a responsive web design
Ready to revamp your law firm's website and increase your conversions?
Then call us at 305-614-2847. You can also fill out our commitment-free law firm web design proposal form to receive a breakdown of how our law firm web designers will refresh your site's appearance.
Contact us to get a quote for a custom design of your attorney website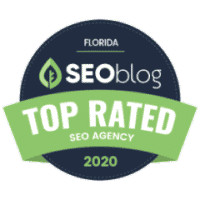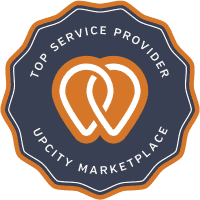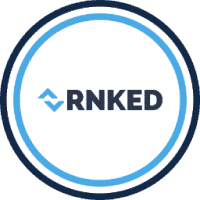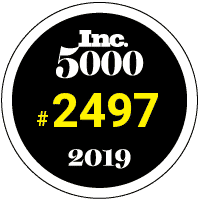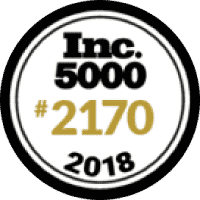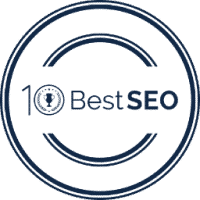 Is your law firm's website client-centric?
As per the 2020 Websites & Marketing American Bar Association (ABA) report: 87% of respondents said they have a website, but only 68% said it's mobile-friendly. Some of these websites will also be outdated and slow.
If you also have a poorly built website, it's time you stop representing your legal brand poorly and avoid turning off your prospects. For this, you need a client-centric law firm website design that is:
Well-organized and conversion-focused. Your clients should be able to find what they are looking for and book consultations with your firm easily — across all device sizes.
Visually appealing. Making a strong first impression of your legal practice is the key.
Search engine friendly: Your site can't just look pretty. It needs to load fast, be mobile-friendly, and comply with other SEO best practices. Only then you'll rank in SERPs and be found by prospects.
How does your small law firm website design fare on the above parameters?
If your website has technical issues or uses outdated development techniques, you're making a bad case for your attorney business.
It's time you invest in a redesign of your website with the help of design professionals at On The Map Marketing.
Indeed:
Law firms indicate considerable future spending on marketing websites
As per the Clio Legal Trends 2021 Report, law firms said they were most likely to spend on software for their future resources. Specifically, "marketing website and domain" was second on the list of investments:
Spending on legal and non-legal staff are tricky "high-cost commitments" as they will need a steady income to pay for them.
Legal software and your website (which is a lead generation tool) are strategic long-term, low-cost investments.
Respondents in the Clio Report above evidently find them "a more likely investment" because they "boost existing firm processes and client services."
Here's why you should outsource your site design to law firm web design companies…
The average lawyer bills hardly 2.5 hours in an 8-hour day. So fixing inefficiencies in your law firm and trying to get more clients make more sense than focusing on website design.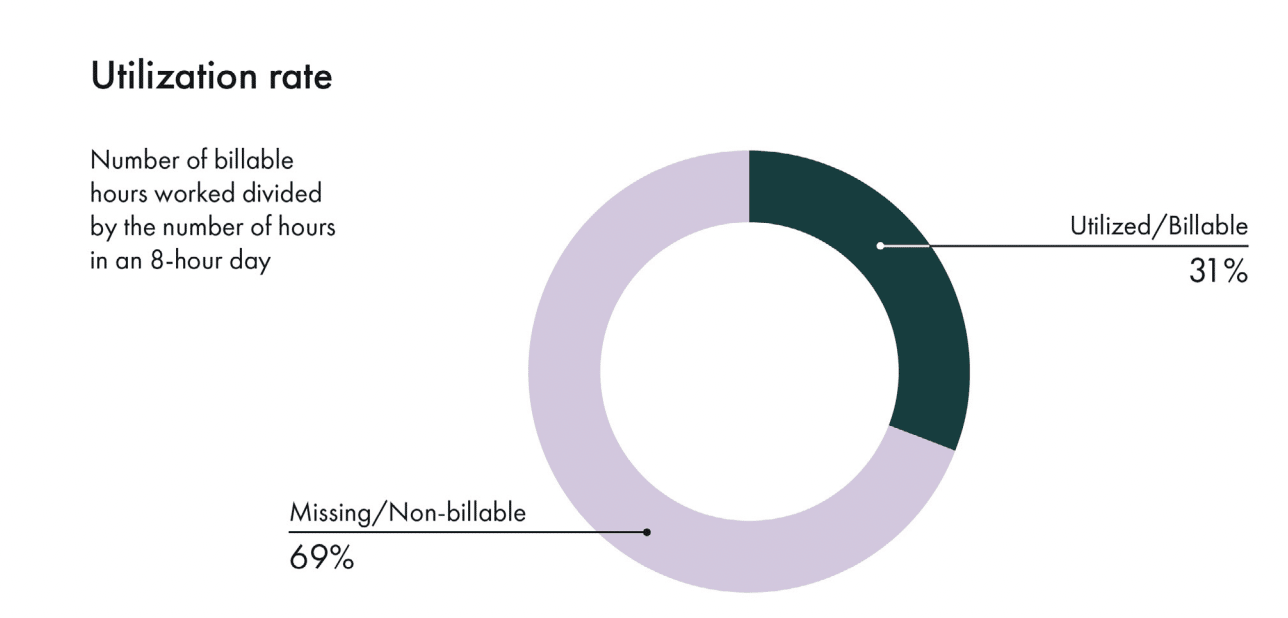 In the ABA report (we referred to earlier), site design was the task most likely handled by outside consultants at 36%, closely followed by SEO at 27%.
With an experience of 10+ years crafting 300+ law firm websites and helping attorneys with our law firm SEO services, we're not surprised by these stats. Today attorneys trust our expertise to develop the best legal website design that can represent their voice, align with their business goals, rank in Google, and impress their customers.
Components of On The Map Marketing's law firm website design services
Custom WordPress starter template to give your law firm a fresh look
The legal website designers at OTM use an advanced technical stack (with minimal usage of WordPress plugins) to create your custom WordPress website from the ground up. It ensures we get the right site structure and a modern appearance for your attorney business.
Technical SEO compliant site (with blazingly fast page speed⚡)
We deliver secure websites with robust site architecture and a strong tech backend. Not only would your clients relish the fast-loading pages and the stellar experience on your site — even search engines will love its clean code.
Full-stack design and development team
The best small law firm websites require a collaborative effort. That's why OTM allocates a team of a project manager, designer, developer, and SEO tech to work on your website. We ensure all the aspects of your website design are taken care of.
Our five-step, 90-day website development process*
Phase #1: Onboarding
We typically begin with a kickoff meeting to discuss the project and understand your requirements. You may also need to fill a JotForm to help us serve your needs better.
Phase #2: Design
Once we have the requisite info to get started, the allocated project manager, designer, and developer to your site at On The Map Marketing will have a brainstorming session. They will plan the design and create wireframes (if needed).

Next, we create the homepage for your website and get your feedback on its look and feel. Once you approve it, then we design the inner pages.
Then we send all of these pages for your approval. If you like what you see, you sign a design approval form, and we begin your website's development.
Phase #3: Programming🤖
This is the longest phase of the project — extending to a few weeks — where our programmers code your website to give it a robust technical foundation. The result is a demo of your whole site. We then send the final website's demo link for your review.
Phase #4: Pre-Launch
If you've any feedback on the demo, we will change it in this phase. Then we send the website back to you, asking for final approval.
Phase #5: Website launch 🚀
Congratulations, your website is now ready. During this last phase, we check your design's compliance with search engine optimization best practices. Then we complete a final checklist (for quality assurance) before pushing your site live!
*Our website design projects typically end in 90 days. However, the speed at which you provide us with requisite info and feedback on our designs also plays a role in the delivery.
Why On The Map Marketing is a treasured law firm website design agency
Over ten years of lawyer website design expertise
Many agencies offer web design for lawyers. But for On The Map Marketing, attorney website design services have been bread and butter. We have built 300+ websites for law firms — across various legal practices — in the last decade and know what works for converting cold visitors into leads.
Conversion-focused modern website design that search engines love
The final website you'll get for your law firm will establish your credibility and make working with you as easy as possible. It will drive leads across devices and be ready to rank in search. We'll check all the necessary boxes for your design.
From there, it will simply be about building links, creating content, and scaling your internet marketing efforts. Our law firm marketing services can also help with that.
Bulletproof law firm website development process
Over the last decade, we've refined our process of building robust websites across various law areas. It ensures that your website relies on contemporary development practices, has zero technical debt, and offers a stellar user experience.
Transparent and effective project management
Throughout our website design process, you'll know what kind of design you're going to get and how far the project has come. Our project management is transparent and ensures that your new website accurately reflects your attorney practice and aligns with your business goals.
A scalable website (that you OWN)
Custom websites don't need to lock you in a custom CMS that our company owns. On The Map Marketing builds your website using WordPress as your CMS and always keeps scalability in mind. So you can easily make updates to your website (if you're versed with WordPress). And other developers can also maintain and scale your site in the future.
Frequently asked questions about our website design services
Why do law firms need a website?

Any customer looking for legal representation wants to buy high-quality attorney services. Design majorly affects how your product is perceived. So to become the preferred attorney people want to work with, our director of web development, Aharon Bettan, says "you should invest in your appearance. Have a visually appealing website that provides compelling information to your prospective client and customers."

How long does it take to design a law firm website?

Our website development usually gets completed in 90 days. However, the speed at which you provide us information about your attorney's business and feedback on our design iterations also affects the delivery duration.

How much does a law firm website design cost?

Our law firm web design services start at about $5000, but if you need advanced customizations, that will cost more depending on your goals. Getting in touch with us sharing your requirements can help us share a custom quote with you.

Do you offer other design and branding services?

On The Map Marketing can help you with a custom logo design that accurately represents your legal brand. Besides, we're a full service digital marketing agency specializing in serving the legal industry. You can bank on us for legal content creation, law firm SEO, and law firm PPC.

Do you also redesign my existing website and migrate my old content?

Whether you're starting from scratch and need help choosing a domain name & hosting for your law firm's website or migrating from another agency with a custom CMS, our website design services are for you. We custom code websites from scratch and properly migrate all of your old content using tools like Screaming Frog.

What happens if I don't like the design?

Don't worry. If you don't like the design, we will change it. Usually, you get two design revisions. From there, we'll charge you about $125 per hour for further revisions.
Is content and copywriting a part of your law firm design services?

Is content and copywriting a part of your law firm design services?

Legal content marketing is an important aspect of law firm SEO. Indeed persuasive copy is fundamental to all online marketing. You can separately purchase our content writing services to complement our lawyer web design services.
"My website now has a modern, clean seal!"
The work is absolutely exceptional. On The Map redeveloped the whole site from an engineering standpoint. They did a great job fixing my website, which now is very user-friendly and has a modern, clean seal. They are very professional and have a passion about what they're doing.
I'm the owner and principal attorney at Rubin Law Corporation. We represent employees in employment law litigation.
We hired On The Map to design and optimize our website. I had a website that was a conglomeration of some good text and material, but the structure was really poor. At different times, I'd hired various people to build it out. It became a mess, so I brought On The Map in to fix the site.
I had several pages of good material, so I didn't want to lose all of that. On The Map redeveloped the whole site from an engineering standpoint. They retained my existing material but optimized it so that it would work.
I just started a new campaign with Valeria (SEO Account Manager & Ranking Improvements) to develop some backlinks to the site to optimize the term 'wrongful termination.'
My point of contact is Valeria, who is absolutely terrific. While we were doing the website, I spoke directly with some other team members. Valeria has obviously got a lot of very talented people behind her doing the engineering and optimization on the website. I'm pretty convinced that they have a lot of depth and talent.
I shopped around a lot.
We've spent less than $10,000.
Our work together began around March 2019, and we're still working with them.
The work is absolutely exceptional. They did a great job fixing my website, which now looks really good on mobile phones. They positioned our phone number very well, so it really accommodates phone calls. It's just very user-friendly, and it has a modern, clean seal. The site has the right emblems on it, which creates a sense of trust. They know what they're doing.
Most of my communication is through Valeria, and she is just on it. She obviously enjoys her work and is very knowledgeable. She communicates a lot of substantive information to me about the kinds of metrics we should be looking at, so I'm happy working with her.
They're able to take my very general ideas and realize them into the website. That translates into an impressive site, which people look at a lot. I've gotten a lot of conversions.
Their work is pretty cost-effective. I've worked with other shops, and this is the kind of business that can be less than transparent and all kinds of things. On The Map is, by contrast, very professional. You get a strong sense of confidence and trust in what they're doing after you work with them.
They seem like a very reputable outfit with a lot of depth, professionalism, and passion about what they're doing, so it's a good find.
Read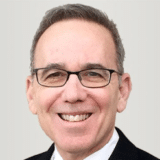 Steven Rubin
Employment Lawyer
"Dedicated, responsive, and professional!"
As the owner of a small law firm, the team at On the Map was dedicated, responsive, professional, and excellent in creating my website and optimizing my search engine. Highly recommended.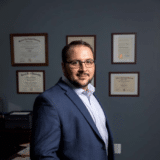 Joe Serrantino
Personal Injury Lawyer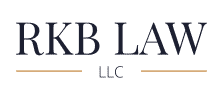 "My site looks better than ever and I'm getting traffic!"
I have been delighted with my experience at On the Map. Going solo and trying to navigate the waters of building a website and finding the right SEO company was daunting. Thankfully, I made the right choice with On the Map. My site looks better than I
ever could have expected and I am quickly getting traffic and calls. I would recommend On the Map to any attorney (outside of my practice area and region) to go with On the Map.
Read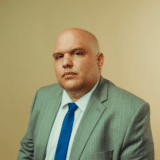 Ryan Bratcher
Personal Injury Lawyer
"Great communication!"
I have had the most OUTSTANDING experience with Aharon. Website creation is generally messy and challenging. Aharon has managed our website project flawlessly. Great communication. Outstanding response time. If you have a website project, ask to have Aharon as your manager out of the gate. You'll love
the process.
Read
"They really know how to listen to what the client needs"
I hired On The Map to do my website and I was very satisfied with the way they worked. They really know how to listen to what the client needs. My website looks amazing and I will highly recommend them.
Agree that we're the best law web design agency?
Great choice. Contact us by pressing the button below and submitting the form with a brief of your website design needs. Our design professionals will look at your requirements and get back to you.