How to Identify a Law Firm SEO Expert?
Search engine optimization (SEO) is an effective marketing channel where you can generate organic traffic from search engines to your law firm site. However, keeping up with the best SEO trends and strategies can be difficult due to the constant changes and updates it undergoes.
To grow your website via SEO and avoid Google penalization, you need an expert to lean on for advice, if not someone who can help execute a custom campaign for your site. This post discusses what you should look for in an SEO professional, the actual experts in the legal industry, and how to hire one for your law firm. Let's start!
5 Characteristics of a Law Firm SEO Expert
In your search for legal SEO experts, you may stumble upon people who claim to be what they aren't. And it's your job to filter actual SEO experts in the legal industry to prevent you from finding bogus ones. To narrow down your choices, below are the characteristics of SEO professionals whom you should look up to.
Years of Diverse SEO Experience
An experienced law firm SEO expert has served different legal practice areas through the years. This person has improved the Google search rankings of personal injury law firms, family law attorneys, and every area of expertise. This gives them unique insights into a practice area and how to create an effective SEO strategy for each.
But the real test of SEO experts is their ability to overcome and recover from Google's algorithm changes. Search engines change how they rank pages for the better, causing low-quality sites to drop and deserving sites to rise. Therefore, SEO experts should use white hat tactics to prevent Google from penalizing your site and know how to get your site unstuck.
Proven SEO Case Studies in the Legal Industry
The best way to know whether an SEO professional is an expert is by looking at their track record. Ask them for case studies of client sites they've worked on that explain the tactics that led to their success. These help you decide whether the person is knowledgeable about SEO and can also turn theory into practice with great results.
Also, SEO experts are not bound by the agencies or clients they work for. They must also be individual thought leaders acknowledged by peers in the industry as trustworthy and dependable. They have even been chosen as keynote speakers at SEO events, where they share their unique insights into the legal industry. This social proof helps you verify the legitimacy of these professionals.
Think Beyond Vanity Metrics
An SEO expert who focuses on just helping increase your keyword rankings and traffic is not someone you should bring on board to help your law firm. You want someone who tracks and measures variables that actually matter to your business growth–namely, acquiring highly qualified leads who can easily be turned into clients.
With these goals in mind, the professional can develop an SEO strategy combining tactical keyword research and content marketing. This approach lets them create high-quality content optimized for search queries that attract potential clients in your sales funnel.
By getting leads in your pipeline to convert into customers, you can monitor the rate of investment (ROI) of your website's SEO. This enables you to increase your SEO spend and allow your hired expert to continue growing your organic traffic and conversions.
Great Customer Reviews
The more 5-star ratings SEO experts get from past and current clients, the more reason to trust them regarding their knowledge and skills. Check and read the customer testimonials left on Google and law firm directories like Avvo and FindLaw. This helps you paint a picture of how effective experts are with their SEO services.
At the same time, experts with 1-star reviews shouldn't automatically disqualify them from your list of people to hire. Take time to read the review to check the legitimacy of its criticisms. Some may be unsubstantiated or false, so you should look for that.
Also, read experts' replies to negative reviews and see how they handled the reviews with grace and professionalism. This shows they can properly manage the stress of being an SEO, which is a great quality for someone who will work on the legal marketing strategy of your law firm's website.
Educational Consultative Style
SEO experts are not just good at delivering results to the website they work on. They should also be able to explain growing your legal website through SEO in an easy-to-understand manner, even its most technical aspects. This helps you become aware of why the SEO strategy is developed the way it is and what to expect from it.
Most professionals allow you to book a free consultation call about your law firm's site. The best ones provide a full breakdown of your site's issues preventing it from ranking higher on Google and how they can address it. From here, you will know how good they are at communicating their SEO ideas and whether you should actually trust their suggestions.
What to Expect When Working with a Legal SEO Expert
Once you've decided on an SEO expert to work on your site, you must temper expectations and expect reasonable results over time. Whether they work for a law firm SEO company or as a freelancer, below are things they should be able to commit to you.
Open Line of Communication
Community is key when working with third-party professionals. Since not all of your company rules apply to them, you want these experts to make contacting them seamless and easy. Great SEO professionals are those who reply within minutes after receiving your email and provide you with sufficient answers to your questions.
Some professionals even allow you to reach out to them, like messengers and a personal phone number, in case of emergency. Let's say your website is down or inaccessible. This type of issue must be addressed immediately, and your SEO expert could resolve it immediately upon contacting them.
Regular Reports and Updates
Before hiring an SEO expert to help grow your legal business, that person should guarantee to send reports about your site's SEO performance regularly. This can be a weekly or monthly report–as long as the reports follow a consistent schedule and provide everything you must know about the strategy and campaign.
The reports can be sent over for your law firm to review or conducted via an in-person visit or a video call. Meeting with the SEO expert allows you to ask questions about the report and suggestions on how you feel you can improve the campaign (it's your business, after all).
Sustainable Organic Growth
SEO can be an unpredictable source of revenue if not done correctly. It could help increase your traffic and revenue over time, only for its organic rankings to flatline because your website didn't properly execute the techniques that would have helped it rank on the first page of Google and Bing.
But the best SEO experts use the best link building and local SEO tactics to build a consistent traffic source to your site from search engine results pages (SERPs). They will also launch a digital marketing campaign using pay-per-click (PPC) ads, social media, and other techniques to help improve your online presence across various channels in this competitive market.
High Quality Leads
How much traffic your site generates from organic search results doesn't matter if it's not helping you land new clients. SEO is also a form of lead generation that lets you attract prospects that you can easily convert into cases for any law practice, whether you're a criminal defense or personal injury lawyer.
The ways your hired SEO expert can help acquire more highly qualified leads for you depend on the strategy they will lay out for your law firm site. Techniques include setting up your Google Business Profile (formerly Google My Business), auditing your website for technical SEO and on-page SEO concerns, and building authoritative and relevant backlinks, to name a few.
7 Law Firm SEO and Marketing Experts
If you want to know what real SEO experts look like, no look further than the ones listed below. While they personally may not offer their help, their respective agencies with law firm SEO services could and can help increase your search engine rankings and conversions.
1. Kristaps Brencans
Kristaps is the CEO of On The Map Marketing, a digital marketing agency specializing in attorney SEO. He started as a project manager for the company in 2015. Since then, he has overseen thousands of SEO campaigns for lawyers, establishing the company as a top lawyer SEO agency — and playing a pivotal role in taking the company from $3M to $6M in three years.
2. Reagan Attle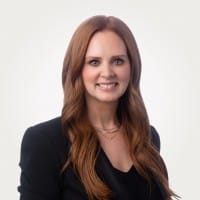 Reagan is the CMO of Clio, a project management software used in the legal industry. She has led award-winning teams in the past 20 years and is responsible for Clio's go-to-market strategies for the company's Series C and D funding.
3. Valeria Nunez
Valeria is the client strategy director of On The Map Marketing. Aside from developing and managing hundreds of lawyer SEO campaigns for OTM as an SEO account manager in 2017, she has also helped CSMs develop their careers at the company.
4. Chris Dreyer
As the CEO and founder of law firm SEO agency Rankings.io, Chris has been into affiliate and digital marketing since 2011. After launching the agency in 2013, he reached $1M in revenue in 2017 and has been included in Inc. 5000 and The Silicon Review's 30 Best CEOs of the Year 2021.
5. Maria Monroy
Maria is the co-founder and president of LawRank, a law firm SEO company. She worked as a retail sales manager at AT&T before becoming LawRank's director of client relations until 2021. Maria also hosts the Tip the Scales podcast, interviewing attorneys to help listeners improve their practice.
6. Braden Pollock
Braden is a highly respected domain and angel investor with equity interests in companies like BlodMetrics.com, iBeautyBrands, and Legal Brand Marketing. The latter offers lead generation services to law firms and attorneys. He has spoken at continuing legal education (CLE) seminars and hosted legal marketing events.
7. Casey Meraz
Casey is a law firm marketing and SEO expert who founded Juris Digital. Through the SEO efforts of his marketing agency, he has helped promote his clients' legal services for over 10 years. Casey has also become a keynote speaker at conferences like State of Search, SMX, and Big Digital.
How to Hire a Law Firm SEO Expert?
If you're ready to get someone who will handle your site's SEO and marketing efforts on board, keep the following factors in mind to find the right one for your legal business.
Budget
Check their pricing page or request a quote for their services. Most professionals and agencies try to sign you up for a long-term contract since executing an SEO campaign takes time. Others may offer a custom strategy at premium prices compared to more affordable a la carte services like local search optimization, website content creation, etc.
Expertise
The SEO expert must possess the knowledge and skills to meet your website's marketing goals. You will learn if this person or company can achieve this through your consultation call with them. How they'll understand your business and target audience and what ranking factors to observe for your site help you decide whether to hire them.
Contract Terms
Some agencies serve contracts preventing you from terminating their services even if it's not delivering the results you want. Others even take ownership of the web design, content, and marketing data they'll create and gather for you. So, before signing on the dotted line, read the agreement terms carefully and assess the risks they may present to your law firm.
Hire a Law Firm SEO Expert Agency Now!
If you're looking for the best law firm SEO company, go with us at On The Map Marketing. Kristaps, our CEO and our whole team have over a decade of SEO experience that can help your website rank for your target keywords and generate new cases for your law firm. We can also create a user-experience-optimized website design that you own even when our contract is up. Contact us for a free SEO website audit.