Jacksonville Web Design Company
Shine in the Jacksonville Market With
Design Services That Deliver!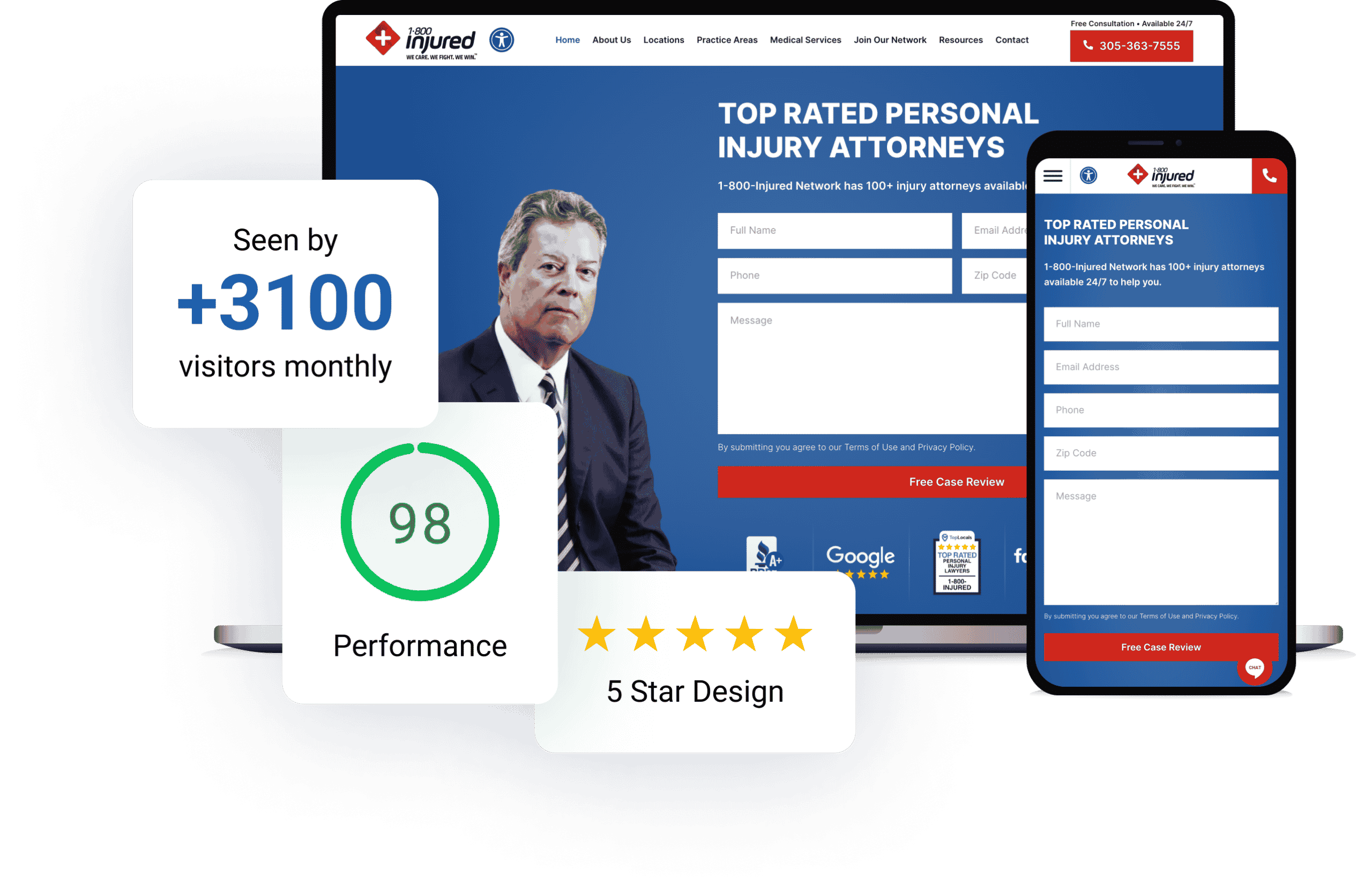 The best way to get your business noticed is with a slick, well-designed, highly-optimized, user-friendly website. And the best way to get a slick, well-designed, highly-optimized, user-friendly website in Jacksonville is by working with On The Map Marketing.
Steps to our Jacksonville Web Design Process

Analysis

At On The Map Marketing Inc, we start any Jacksonville web design project by fully analyzing the existing website to find out exactly what is working and what isn't in order to help you achieve top rankings on Google search engine results pages. At On The Map Marketing, our web design experts have spent years analyzing and dissecting each element that affects a website's performance. When working on clients' websites, we look at key areas and indicators of performance, while asking questions such as:


How quickly does each page load?
How quickly do images load?
Is this website optimized for the most current security protocols?
Is this website accessible for all users including those with visual or physical disabilities?
Is this website optimized for mobile users?

These are just a few of the most important "technical" indicators that help a page rank well with Google. Pages that score highly in these categories lead to a better Quality Score, which is a significant factor in how Google decides to present search results. You get a lot more from our Jacksonville web design services than a great Quality Score, but a beautiful website with terrible load times can spell disaster for your traffic.

Strategy

After completing an analysis it's time to develop a strategy. First, our team will walk you through their research findings. If you already have a website, then they will suggest updates and improvements that need to be made. If our project involves building a brand new website from scratch, then we will help you understand what features it will need in order to compete with existing companies in your niche, provide your users with an exceptional experience, and more. No matter what your goals are for your site, we can help you increase your engagement, maintain a low bounce rate, and to drive quality traffic to your website, comprised of users who we can convert to loyal clients. Bringing together great design with well-written, well-researched content, On The Map Marketing can build a website for you that people like to visit, and like tell others about.


UX/UI Design

UX and UI, which respectively mean user experience and user interface, encompass what your website looks like and what it's like to be a visitor on your website. Developing a website is not the time to try something avante-garde, or to push boundaries for the sake of being different. When people go to a website they expect that there will be a menu at the top, to be able to easily access your phone number, to submit a contact form, and to complete transactions securely and smoothly. These experiences are known as "funnels," and each needs to provide visitors with a simple journey to their ultimate conversion goal.


If you run a doctor's office, legal firm, clinic, or provide some other service where clients come to your location, then your physical address needs to be in a prominent place on your website so people can easily find it and open it on mobile devices or GPS apps. Having clear title tags and meta-descriptions that incorporate keywords, headers, and alt text make it easier for everyone to access your website, interact with your brand, and either make an appointment or purchase a product. More importantly, Google's crawlers rely on these tags, headers, and keywords in order to determine the type of traffic to deliver to your page.


This all sounds complicated, but it doesn't mean that your website has to look like everyone else's. At On The Map Marketing, we know that you want to stand out and have a website aesthetic that fits your brand. We can help you achieve that while also providing you top-notch UX/UI design.


UX Design

Users don't always remember the content of your website but they do remember how your website made them feel. If your website was very easy to use and they were able to get what they needed very quickly, then they are more likely to stay on your website, visit it again and tell others about it. So your website needs to make a great first impression on every visitor. There are some design tenants that our web design team uses in order to improve the user experience for all visitors to your website.


Responsive Design. Responsive design means that your website can adapt to any type of screen, browser, or user. You've probably been to a website that couldn't detect your screen size when you were viewing it on a mobile device and, as a result of that, the orientation and layout were not optimized for your device. You want everything on your website to be scalable to match the screen that the visitors are viewing it from.

Hierarchical Design. As human beings, we understand information more thoroughly when it is presented in a hierarchy that has the most important information in a prominent location, followed then by successively more granular or less important information. When you structure your website in this manner, your visitors will find it easier to navigate. At On The Map Marketing we never intentionally develop for Google web crawlers or use unethical techniques, but we make certain that we are following the best practices in order to provide the crawlers with a simple structure. We always keep real people at the forefront of our minds as we design our clients' websites.

Speedy Loading. One easy way to reduce your bounce rate is to optimize your website to load quickly and efficiently. Your visitors are constantly bombarded with ads and information that encourages them to visit other websites, so they know that they don't have to sit around and wait for images or webpages to load. People live on-the-go, so you need to be able to keep up with them. They can just go to another website instead of yours if they have to wait too long. On The Map Marketing, we ensure that your website loads quickly so that way all of that effort that went into driving traffic to your website isn't in vain.

Simplicity and Clarity. Most people these days are website literate. They generally know that menus may be located on the top of web pages or they can be found at the very bottom. They know to look for a search bar and a contact form if they want to find specific information about how to reach out to you. Good design is not reinventing the wheel for the sake of reinventing the wheel or having something you think is cool on your website. Good design is not art. Good design is about giving your page a clean, organized look, and providing a clear reflection of your brand. It should never be over-the-top to the point where your website is very difficult to read or use. All elements should be located in places that make sense. When a design is too busy it can be unappealing to visitors. When a website is not intuitive then users might leave to visit a competitor's website. Our web design team is skilled and experienced in developing well-designed websites with clear structures.

UI Design

The user interface design is the presentation of your website and how it actually looks. It also encompasses how your website interface functions. Our team of web designers constantly thinks about what your visitors need and what will make your website easier for them to use. It is critical to always think about the end user's experience and to consider research that was done in the earlier phases to build your website.


Accessibility. If your visitors have a disability, they should be able to use your website and interact with your business easily and efficiently even with their constraints. Google favors websites that have been optimized to be accessible to all people. Plus, there are advantages for everyone when you adopt measures to make your website more accessible. If your website is optimized to be easily used by someone with a physical disability, then that means somebody with a temporary disability, such as a broken wrist or fresh out of cataract surgery, can still interact with your website. You've probably noticed that it's very hard to read a screen outside because of sun glare, but accessibility optimization for the visually impaired also makes screens easier for all users to read regardless of lighting situations. Having text in your videos, as well as optional subtitles, is also helpful to those who cannot play your videos with the volume turned up.
Call to Action. The call to action is the part on your website that directs users to do something. If you provide professional services, for example, then you can prompt your visitors to schedule an appointment or consultation with you or call to speak to one of your representatives. If you sell products on your website, then your call to action for each web page will encourage users to make a transaction. These CTAs are all tastefully (and intuitively) placed on your website. Your call to action should give your audience a clear reason why they should do what you're asking them to do without coming off as pushy.
Clear Feedback. It should always be clear to your visitors what to expect on your website. When they click on an active element on your website it should be clear what that element is and what it does. They should never find themselves unsure of how to get back to whatever webpage they were on before. A good part of the design is about making sure that users can easily back out of a web page they didn't mean to go to.

Design Approval

Once your website is complete, our team at On The Map Marketing will send you a mock-up of it for you to test out as if you were one of your users. This mock website will be a non-interactive version of your website that simulates the same experience you would have if it were published. As you use it you will no doubt have notes and feedback you will want to give to our web design team. They will implement any changes that you recommend. Once we have your approval your website enters the last stage of the process: publishing!

Grow Your Business with our Jacksonville Web Design Services

Jacksonville is one of the largest cities in Florida. There's a strong military presence, a bit of Southern charm, Jaguars fans, and lots of tourists. There's a booming arts scene and a small business revival making all of Florida and southern Georgia turn their eyes towards Jacksonville. And who can forget the beaches? The diversity in Jacksonville means that there is an audience for every type of business. From preschools to nursing homes, Social Security disability attorneys to professional sanitation services, small nonprofits to large corporations, Jacksonville is a city of progress that is open for business.
According to Forbes magazine, Jacksonville ranks as the fifth fastest-growing city in America. It is also the home for many businesses. Headquartered in Jacksonville are PGA Tour, Inc., Allstate, McKesson, Johnson & Johnson Vision Care, and Florida Blue, just to name a few.

Why Choose Our Jacksonville Web Design Services?

Web Design Experts With Over 10 Years Of Experience

Because we have over 10 years of experience serving clients across America, our web design company in Jacksonville can anticipate exactly what your business needs to take the next step with your web presence. We have helped to boost the search engine rankings such as law firms like 1800injured.care, luxury car rental companies like Lou La Vie, home design companies like Whitney Bloom Design, and many more. With our wide variety of experience, we can propel your business to the top spot on search engine results pages.

All Work Done In House

When everything is done in-house you can be sure that your web design team is communicating regularly and working closely together to create your website. This results in a better design and a better website. When work is contracted out to third-party contractors it can cause delays, miscommunications, missed deadlines, and a variety of other issues that we avoid by having our entire team in one place. Any requests or suggestions that you have will be relayed directly to the person responsible for making those changes for you. That's why our website team is more agile and responsive because we can quickly attend to your needs.

At On The Map Marketing, our agency does all of the work in house. This allows our team to assure you that your digital marketing campaign is going to be performed with the highest quality standards in the industry, and it's going to be delivered on time. We will also continue to give you consistent results over the years.

Consistent Positive Results

At On The Map Marketing, our portfolio speaks for itself. We have helped to boost all kinds of businesses to greater success through digital marketing campaigns, SEO optimization, and stellar web design. Our clients are impressed with the quality of our web designs, the rankings of their web site on search engine results pages, and with their higher conversion rates. Our design services at On The Map Marketing give our clients a huge return on their investment. Check out who we have worked for and how we have helped them. And if you want that same success that they had, then get in touch with us.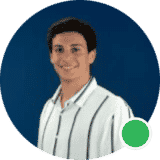 Let us prepare FREE a design
audit for your site!
Fernando Abello – Head of Sales Intelligence
---
"We look at every dollar companies invest in their company using our services an enormous responsibility that we take seriously."
We have been able to follow and strictly adhere to this code by building a team of some of the brightest and most talented web developers, designers and SEO consultants in the industry. Our team is driven to be the best at what we do and to never compromise. We can only grow through the work we offer to our clients.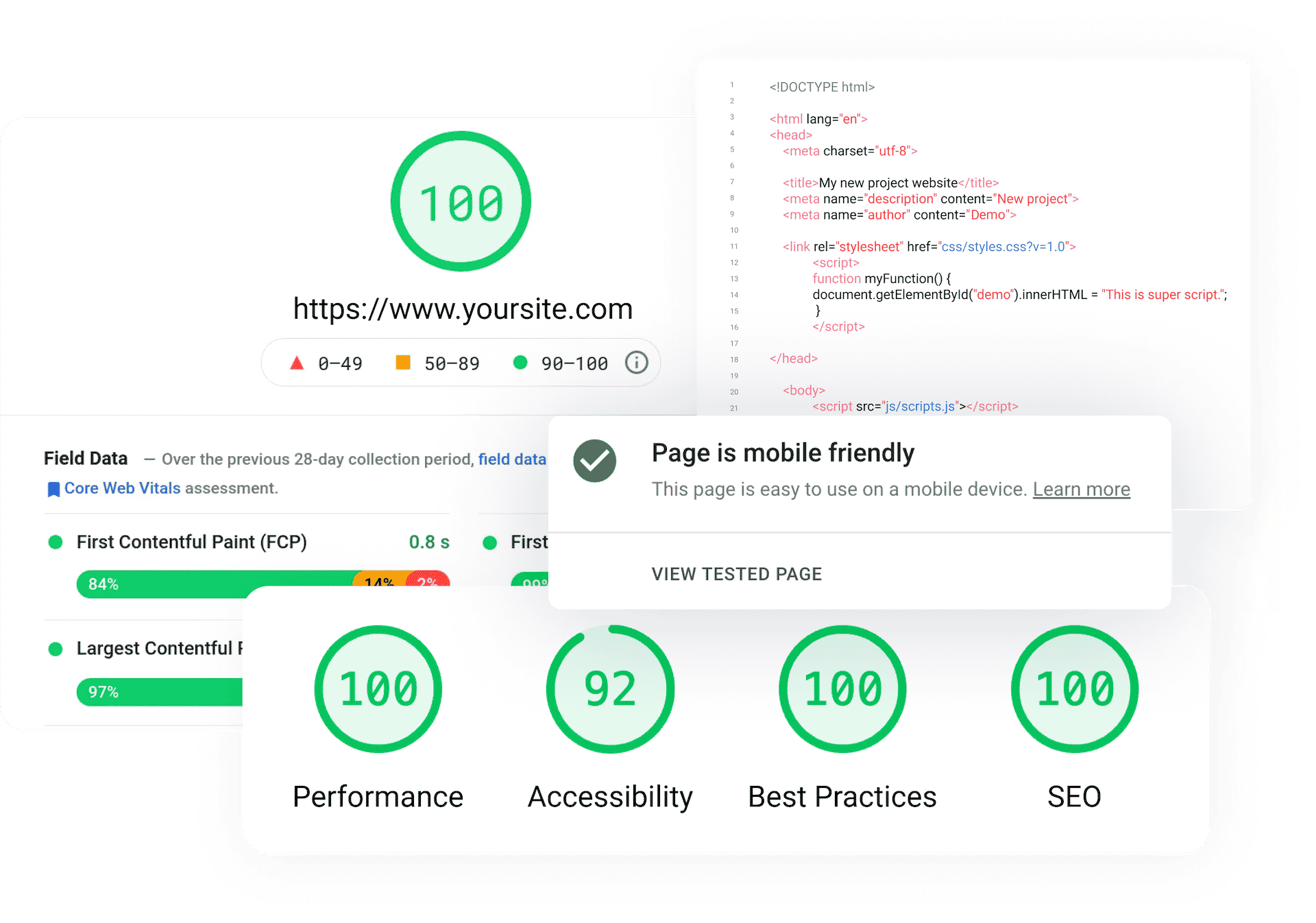 Our clients say it best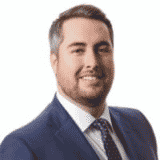 "When we first started our own practice, we lacked a natural online presence. We began our SEO Campaign with the purpose of generating leads and now we're ranking competitively in multiple cities and are receiving on average 90+ phone calls a month. I would recommend them to any Law Firm seeking to expand their online presence."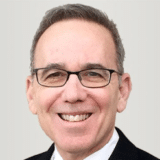 "The work is absolutely exceptional. On The Map redeveloped the whole site from an engineering standpoint. They did a great job fixing my website, which now is very user-friendly and has a modern, clean seal. They are very professional and have a passion about what they're doing."
"I started with On The Map a few months ago and am very please and impressed with the brilliant work they have performed towards my law firm's digital marketing efforts. They have put us on the first page of Google for a variety of important search terms. I now feel that my law firm is on equal footing with larger law firms in the very competitive sphere of digital marketing. I worked most often with Julian, Marcela and Bri. Thank you On The Map."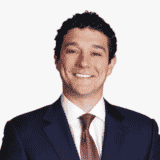 "A budget of $20,000.00 translated into a significant anticipated profit! On a budget of approximately $20,000.00, Val and her team were able to take my website from Google's back pages all the way to Page 1 (and, in some cases, Position 1) for a slew of very valuable search terms. This has translated into real money and a significant anticipated profit."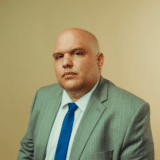 "I have been delighted with my experience at On the Map. Going solo and trying to navigate the waters of building a website and finding the right SEO company was daunting. Thankfully, I made the right choice with On the Map. My site looks better than I ever could have expected and I am quickly getting traffic and calls. I would recommend On the Map to any attorney (outside of my practice area and region) to go with On the Map."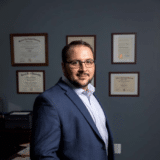 "Serrantino Law, LLC is a general litigation law firm located in the heart of Middletown, Connecticut. At Serrantino Law, we put our clients' needs first. If you've been injured in a Motor Vehicle Accident, injured on the job, charged with a crime, or even if you're being sued by a longtime business partner, we are there for you. Attorney Serrantino and his staff have years of experience representing clients in all areas of general litigation. Attorney Serrantino will ensure that ALL of your rights are protected, even those rights you may not even know you have."
What website design services do we offer?
Award-winning web design experts
On The Map Marketing is a global digital marketing agency. The team is constantly growing to meet the needs of our clients, with over 50 people filling the conference rooms, offices and sales floors.
Each person is important to us because we wouldn't be here without our clients. Each business is important because it's the passion of business owners that gives us our motivation and direction when building their online presence.
"We positively impact the world, one person,
one business, one dollar at time."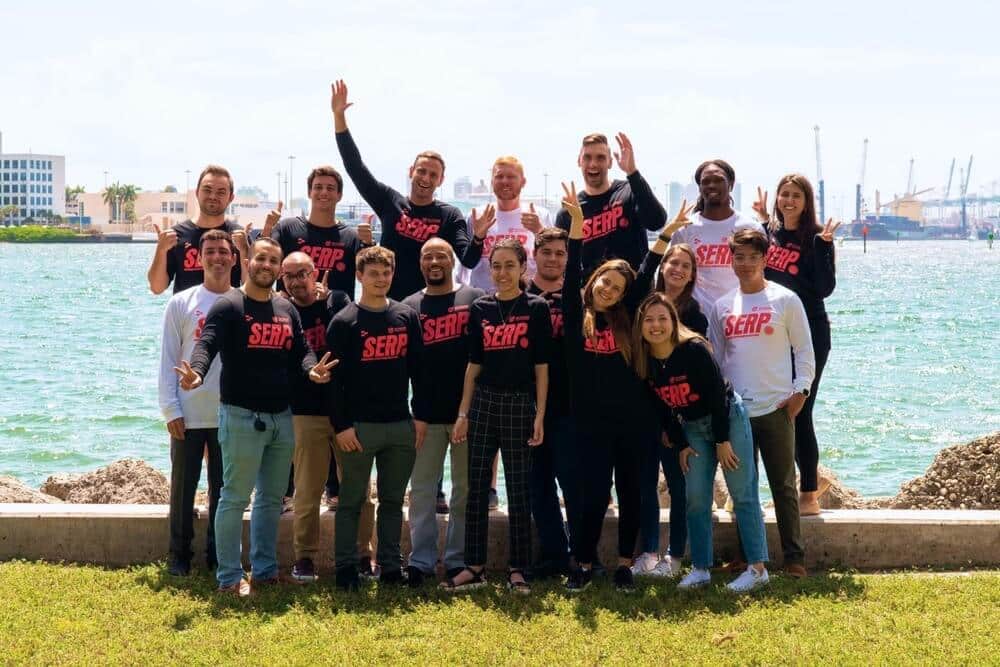 Revenue Generated for Our Clients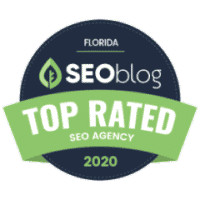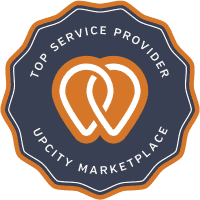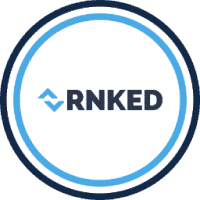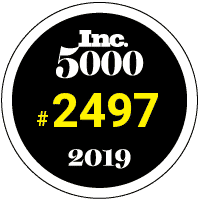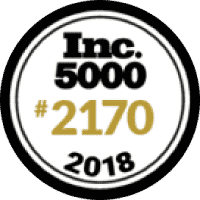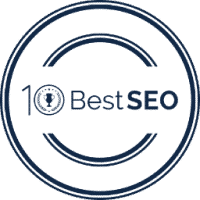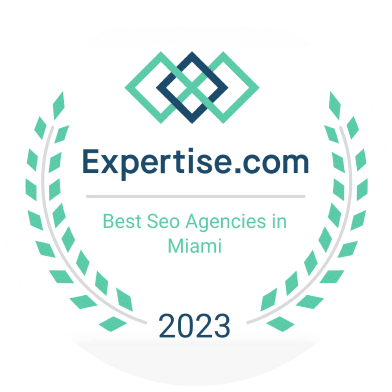 Let us do a FREE design audit for your site!