Jacksonville SEO Agency
Dominate the Jacksonville Market With
SEO Services That Deliver!
Our results speak for themselves. Our Jacksonville SEO clients have RANKED Position 1 for some of their most competitive terms. We can do the same for your business! Contact our Jacksonville SEO agency today to get started on a top SEO campaign today.
Dominate the Jacksonville Market with SEO Services that Deliver!

Since the advent of the internet, business owners and managers have been trying to develop new and innovative ways to have their voices heard by the billions of individuals who search the web every day. Around 2003, Google became the premier search engine, and businesses have been using the tech behemoth to target likely customers around their target markets. This is how search engine optimization (SEO) began.

In 2016, industry experts predicted that U.S. spending on SEO would reach $80 billion. A significant portion of those outlays is from small and medium companies looking to give themselves an edge over the competition—businesses like the ones that the experts at our Jacksonville SEO company work with every day. Companies like yours.

How We Help Your Business Rank?

Consider the various types of non-internet marketing options that are available to companies who are willing to dispense with a portion of their revenues to bring in new customers: television, radio, newsprint, magazine articles, billboards, et cetera. Now think about how many times you as an individual have gotten up to do something else during a commercial or skipped right past a magazine ad because you had no interest in the content. The companies who purchased those ads may have paid a significant amount of money because of the immensity of the audience—whether it's television viewership, driveby traffic, et cetera—but only a tiny fraction of that audience may be interested in their products. The result: big cost and little return.

SEO Pinpoints Your Target Audience

What if there was a way to advertise only to individuals who would be interested in your product at a fraction of the cost of traditional advertising? Well, obviously, there is. A search engine optimization campaign endeavors to have your specific content show up toward the top of search engine results pages (SERPs) for sites like Google, Bing, and Yahoo. When someone searches for a specific type of business in Jacksonville, for instance, they're going to enter something like:

Jacksonville car accident lawyer
Plumber Jacksonville
Jacksonville SEO Company

By optimizing your website and its content, Google will know to include your company's website in the search engine results. So, instead of someone seeing your site when they're just trying to find the score of the Jag's game, they'll only be shown your page in the search engine results when they want your service. That means that SEO brings your site to the attention of clients who are interested in your product or service.

The Science of Identifying Keywords

If you read the preceding section, then you have a basic idea of the strategy a Jacksonville SEO company would use to connect your target audience with a business. It might even seem like peppering your site with keywords and phrases would be all that it takes to have your page soar to page-one Google rankings. The truth of the matter is that our SEO team goes through a painstaking process using state-of-the-art keyword-tracking software to determine what clients in your market are using to find businesses like yours. In addition, we take a hard look at your competition and determine what they're doing right to get top rankings in your space. Once we have our finger on the pulse of your market, we structure your site and develop your content in a way that's attractive to Google. It's not just about getting Google to recognize your site. You want Google to prioritize your site and rank it on page one.

Why it's Important to Have a Focused Jacksonville SEO Campaign

Just how important is that ranking? In a recent study by SEO research firm Moz, only 7% of individuals surveyed said that they will click on the second search results page to find the information that they're looking for. So, yes, page one is essential to getting your page noticed. Here's the problem, though; everyone else is trying to do the same thing and page-one real estate is pretty scarce. But our Jacksonville SEO company are experts at achieving page one.

Why Pay-Per-Click Alone Doesn't Work

One way to bypass the work and investment of a carefully-planned and executed SEO marketing campaign is to use Pay-Per-Click or PPC. Those are those ads at the top of the Google results pages that say "Advertisement." The problem with only using PPC without SEO is that approximately half of internet users won't click the ads. In fact, one survey showed that 47% of users don't click on ads and 25% prefer organic research to clicking on ads. So, PPC may show your target audience your website, but if it doesn't get them to click on your page, it's going to be difficult to convert customers.

How Jacksonville SEO Services Work

To understand how SEO moves your site to the top of search engine results, it's important to understand how search engines work. Over the past ten years, 88-90% of browsers use Google, so most effective SEO companies focus on improving Google rankings. When a user types search terms into their phone, tablet, or laptop, Google sends "crawlers" out to scan the entire internet. These crawlers are capable of reviewing titles, words, links, and the structure of websites in a fraction of a second. Google then ranks the pages on the likelihood that they match what the internet user is searching for.

An effective SEO campaign includes all of the following and more:

A review of the structure of the site – Does the navigation through the site make sense to a visitor? Are there dead links or errors that can cause a visitor to bounce from the site instead of continuing. Do buttons and links on the site take you where they are supposed to?
An analysis of the content on your site – Whether you are using words, images, or videos to convey your message, it's essential that your content is clean and free of errors. Your visitors may not be as well-versed about your product or service as your management team, but if they uncover incorrect or contradictory information, you may lose credibility, which can cost you leads.
Developing an SEO strategy – Not many businesses have websites that rank in all of the demographic groups and geographic regions that they want it to. Jacksonville SEO campaigns are the result of analyzing sales trends, targeting specific regions, identifying keywords that users enter into search engines, and building authority with internet search engines like Google. SEO campaigns must be tailored to the business and the industry. Through research, we are able to focus our endeavors on areas that will boost the client's rankings.

Important SEO Questions to Know Answers To

There are a few questions that every business owner or manager needs to know the answers to prior to launching an SEO ad campaign:

Geography – How far does your business reach? If you own a single law practice or a small chain of stores, then it only makes sense to target the local market. If it's a larger geographic endeavor, you'll need to target distant markets.
Demographics – There are few better ways to connect with potential customers than by having them find your business on the web. But to achieve this, you need to know about the customers that you're trying to reach. For instance, a parent seeking child custody is very different from someone who was the victim of an auto accident. A dentist and plumber may have the same clients, but rarely are they looking for both professionals at the same time. An expert SEO company will determine your target demographic and make searches appealing to them.
User Experience (UX) – When it comes to the user experience, it's essential that sites are not only engaging to individuals searching the web on desktops and laptops, but also on cellphones and tablets. According to the World Advertising Research Center, 72.6 percent of internet users will access the internet via their phones by 2025. But having a top-rated UX is not limited to making your site read well on a mobile app. Users will bounce from a site if they're not finding the information that they're seeking, which can hurt your rankings. That means that targeting the users that will likely stay is all part of the overall user experience, which is where SEO comes in.

Conversion Optimization

When it comes to website conversions are what's going to justify your investment in an internet marketing campaign. Part of the goal of SEO is to make your website discoverable on the internet, but that alone will not garner a return on your advertising investment. By making your products and services readily available to clients, our Jacksonville SEO company can assist you in picking up leads, and by extension, sales. When a potential client or customer comes to your site, the odds for conversion are much higher if they are able to find the information that they're looking for on the page AND are able to quickly connect with you or your representative. Whether that's through a phone connection or chatbox that connects the customer to a live representative or an order form, your prospect should be able to let you know that they're interested in your business without difficulty.

Jacksonville SEO Marketing Experts

We are a ten-year-old Jacksonville SEO Company with extensive marketing experience. Our mission is to locate companies with excellent products and services and to help them climb the Google rankings. Once there, we intend to see them increase revenues and profits by helping them convert clients. Whether you are a relatively new or growing company trying to develop a customer base or an established firm that is looking to increase your market share, the SEO professionals at On The Map Marketing will help transform your approach to marketing and design. Contact our Jacksonville SEO team to discuss an ironclad marketing campaign today.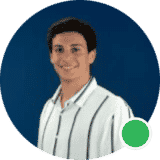 Let us prepare a FREE SEO
audit for your site!
Fernando Abello – Head of Sales Intelligence
---
"We look at every dollar companies invest in their company using our services an enormous responsibility that we take seriously."
We have been able to follow and strictly adhere to this code by building a team of some of the brightest and most talented web developers, designers and SEO consultants in the industry. Our team is driven to be the best at what we do and to never compromise. We can only grow through the work we offer to our clients.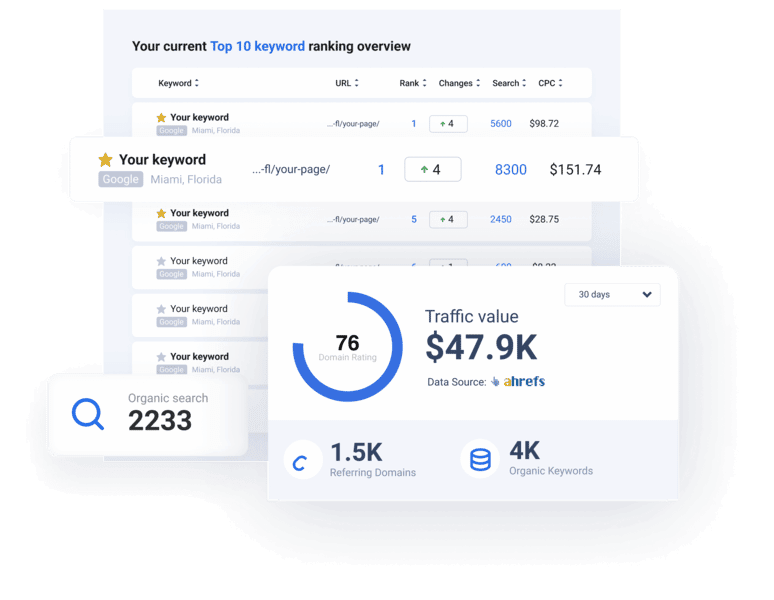 Our SEO clients get results
Increase in Generate Leads Monthly
Our clients say it best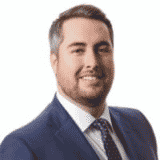 "When we first started our own practice, we lacked a natural online presence. We began our SEO Campaign with the purpose of generating leads and now we're ranking competitively in multiple cities and are receiving on average 90+ phone calls a month. I would recommend them to any Law Firm seeking to expand their online presence."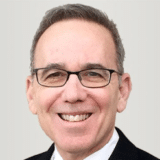 "The work is absolutely exceptional. On The Map redeveloped the whole site from an engineering standpoint. They did a great job fixing my website, which now is very user-friendly and has a modern, clean seal. They are very professional and have a passion about what they're doing."
"I started with On The Map a few months ago and am very please and impressed with the brilliant work they have performed towards my law firm's digital marketing efforts. They have put us on the first page of Google for a variety of important search terms. I now feel that my law firm is on equal footing with larger law firms in the very competitive sphere of digital marketing. I worked most often with Julian, Marcela and Bri. Thank you On The Map."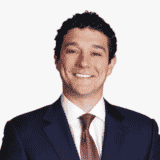 "A budget of $20,000.00 translated into a significant anticipated profit! On a budget of approximately $20,000.00, Val and her team were able to take my website from Google's back pages all the way to Page 1 (and, in some cases, Position 1) for a slew of very valuable search terms. This has translated into real money and a significant anticipated profit."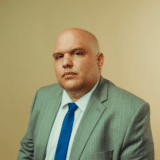 "I have been delighted with my experience at On the Map. Going solo and trying to navigate the waters of building a website and finding the right SEO company was daunting. Thankfully, I made the right choice with On the Map. My site looks better than I ever could have expected and I am quickly getting traffic and calls. I would recommend On the Map to any attorney (outside of my practice area and region) to go with On the Map."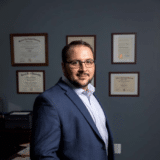 "Serrantino Law, LLC is a general litigation law firm located in the heart of Middletown, Connecticut. At Serrantino Law, we put our clients' needs first. If you've been injured in a Motor Vehicle Accident, injured on the job, charged with a crime, or even if you're being sued by a longtime business partner, we are there for you. Attorney Serrantino and his staff have years of experience representing clients in all areas of general litigation. Attorney Serrantino will ensure that ALL of your rights are protected, even those rights you may not even know you have."
What SEO services do we offer?
Award-winning SEO experts
On The Map Marketing is a truly global digital marketing agency. The team is constantly growing to meet the needs of our clients, with over 50 people filling the conference rooms, offices and sales floors.
Each person is important to us because we wouldn't be here without our clients. Each business is important because it's the passion of business owners that gives us our motivation and direction when building their online presence.
"We positively impact the world, one person,
one business, one dollar at time."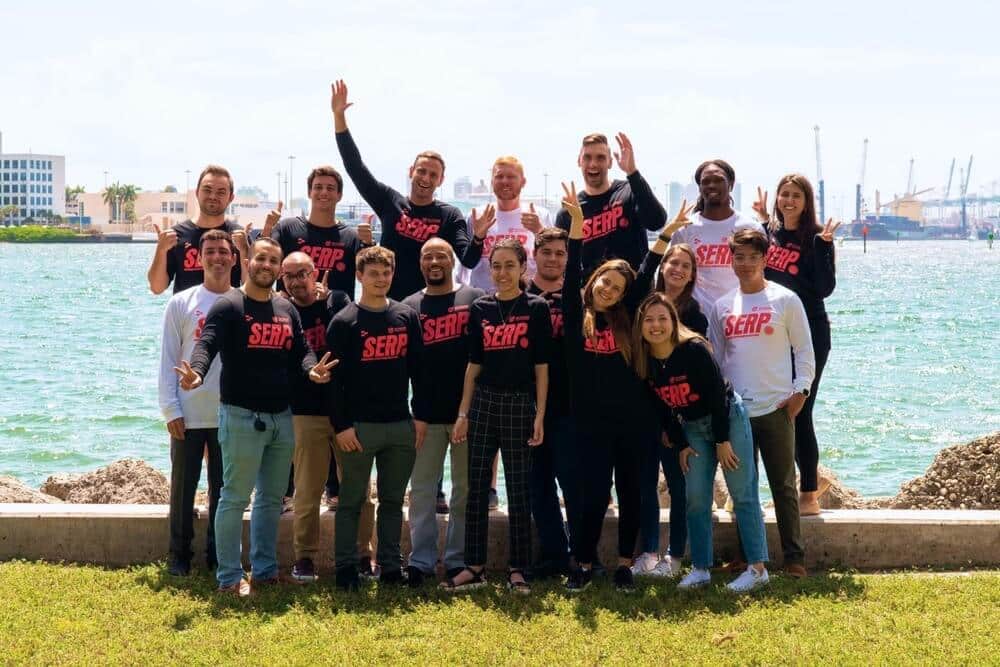 Revenue Generated for Our Clients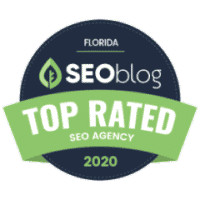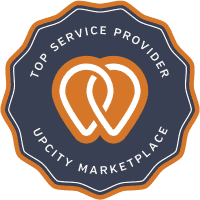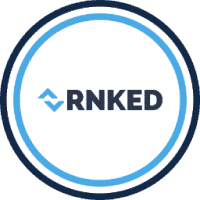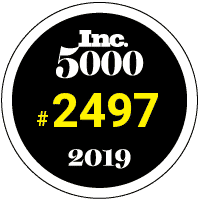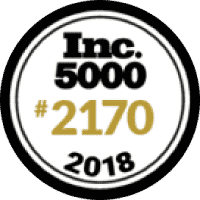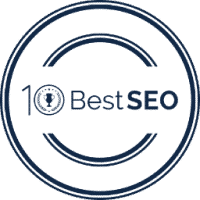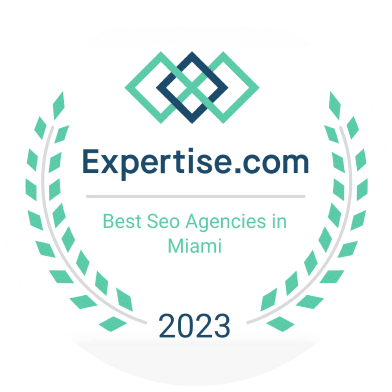 Let us do a FREE SEO audit for your site!