Houston PPC Agency
Get instant traction in Houston with proven PPC services.
If you want to get your Houston business to the top of SERPs for important keywords that will drive high-quality leads, then On The Map Marketing can help. Our decades of digital marketing expertise make us a great fit to fulfill your needs for Houston PPC services.
We can define pay per click(PPC) management as the process of overseeing a company's advertising strategies that can be done by a specialized and dedicated agency hired to manage PPC buys on their behalf.

Many Houston PPC agencies know this advertising option is available to clients. They are committed to generating results to keep their customers happy and attract new clients who seek PR management, video production, social advertising, and PPC strategies.

The pressure generated by showing positive results in a certain amount of limited time is real. When you are spending money on advertising a product for your company, you expect that all the invested dollars in PPC advertising will increase your brand reputation, help boost your search rankings and get more qualified leads to your page.

It truly works as a genuine compliment to your SEO strategies and brings some consistency to your final messaging. A Houston pay-per-click such as Cardinal, with more than 10 years of experience in PPC marketing.

How Does PPC Advertising Work?

I am sure you have already asked yourself why ads that you have never expected to see in social media appear on your timeline, right?

Well, there is a complete, automated process called ad auction, which is used by Google and other important and well-known search engines that consider this feature as a way of proving the relevance and validity of ads that show up on SERPs (Search Engine Results Page).

That is why it is essential to focus on keywords since this bidding system (the ad auction) is provided to advertisers who will bid on the terms they want to be displayed (the keywords).

Once you need to pay for each click on an ad, it is imperative to just bid on keywords relevant to your business as a way of not spending on your ad but getting ROI for it. Also, keyword tools can really help you get to the right keywords to bid on (the ones that are not expensive but, at the same time, drive sales or conversions).

Some of the questions clients need to ask themselves before hiring a PPC marketing company must be based on their goals and expectations. Defining them clearly is extremely helpful for both sides in order to succeed. The goals may include:

Awareness building for the client's brand
Increase in the number of visitors to a landing page
More qualified leads are added to the client´s automated sales funnel
More sales of a specific category of products

Features Which Define a Great PPC Agency

What do clients look for when searching for a great PPC agency?

A great agency will deliver results, analytics, and data and understand how to use numbers to create strategies for new ideas that will undoubtedly improve your overall ROI. Also, they notice how important it is to collect as much information as possible to be shared with you, the client.

Another point to be considered is the extensive database of campaigns already run, the partnered leading search and social media platforms. In Houston, Texas, there are several PPC agencies with more than 10 years of expertise helping companies in the fields of healthcare, hospitality, dental marketing, law firms, and restaurants.

When it comes to PPC campaigns, focusing on the right PPC channels is the key to success in digital and PPC marketing. Depending on your goal, the agency chosen will direct all the attention to a specified marketing channel as well as the right platforms to be explored. So, we have to add that each campaign is and should be exclusive, and that not all PPC agencies are the same.

The plans made by a Houston PPC agency are customized to really fit client and company needs, as it should value and understand that money is not to be wasted. An agency must work alongside you in order to decide which combination of tools best suits your needs and expectations.

Optimizing Your Campaigns for ROI

As we have already mentioned, for a PPC agency, every single click matters. Houston PPC management, therefore, takes a proactive approach, especially when advertising on the most relevant and known channels such as Facebook, Bing, LinkedIn, or Google.

So which strategies are used to generate results and optimize the PPC strategies?

Ad Copy Testing

This is a form of market research that defines the potential success of an ad through customer feedback. It enables advertisers to predict whether an ad will be successful even before they pay for its online promotion.

Keyword Target Updates

Knowing if a particular keyword or phrase used on a website is relevant and efficient for traffic is essential when expecting great results from the search engines.

Phone Call Tracking

Tracking phone calls can be a great strategy if you seek to capture data from the calls to understand the leads and marketing statistics.

Remarketing

This is a great strategy used by a PPC agency if you wish to position your ads in front of the right audience while they browse Google or any other search engines or partner websites. It is a powerful way to connect with people who have previously interacted with your app or website, and also works to improve brand awareness, for instance.

Landing Page Testing

The goal here is to convert the visitor into a customer, and just like an elevator pitch, a landing page gives an accurate introduction to your brand, services, and products offered, as well as the problems that can be solved by them.

There are two types of landing page testing: A/B Testing (or Split Testing, when two versions of a landing page are tested in order to see which one of them is the most effective version) and Multivariate Testing (to evaluate hypotheses before applying them at scale, lowering risk and improving upside).

Click Fraud Monitoring

Click fraud is one of the most common fraudulent strategies found in digital marketing. It is defined by repeated clicks on a PPC ad to generate fraudulent charges, and as a consequence, it can lower conversion rates and drive up ad costs.

Strategic Bid Management

Bid management involves following the whole of a business or company and, in order for it to be successful, it is important to have someone in charge of it (a PPC agency).

Rule-based Bidding Management

A rule-based approach is considered extremely important as a strategy used by Houston pay-per-click agencies to analyze each item (such as keywords). It is the process of raising or lowering the bids strategically as a way of getting the most out of the Google Ads budget, for example.

Such bids have a direct impact on where Google Ads appear in the results, and it will determine how much needs to be paid every time someone clicks on your ad.

Lead Tracking

This can be characterized by the documentation and categorization of prospective customers based on individual actions and sales reps. When such actions are documented, the agency can point out prospects at each phase of the funnel or sales pipeline.

Industry and Competitor Analysis

It is crucial for any firm or business to have a practical set of methods to be analyzed. By doing this, it is possible to quickly grasp how and the improvements are needed.

Partnering Up With a PPC Agency

The specialists within Houston digital marketing companies make their PPC management a way to create winning strategies for businesses based in and around Houston, Texas. This city breathes and lives technology, so the PPC agencies want to help your business be an expert when it comes to digital marketing.
Houston PPC agencies use the latest and most up-to-date technological features and programs. They promise to run your PPC marketing campaigns and give you space to come up with your own ideas and what you consider relevant to help grow your business.
Let us prepare a FREE PPC
audit for your site!
Sarah McMahon – Sr. Digital Marketing Specialist
---
"We look at every dollar companies invest in their company using our services an enormous responsibility that we take seriously."
We have been able to follow and strictly adhere to this code by building a team of some of the brightest and most talented web developers, designers and SEO consultants in the industry. Our team is driven to be the best at what we do and to never compromise. We can only grow through the work we offer to our clients.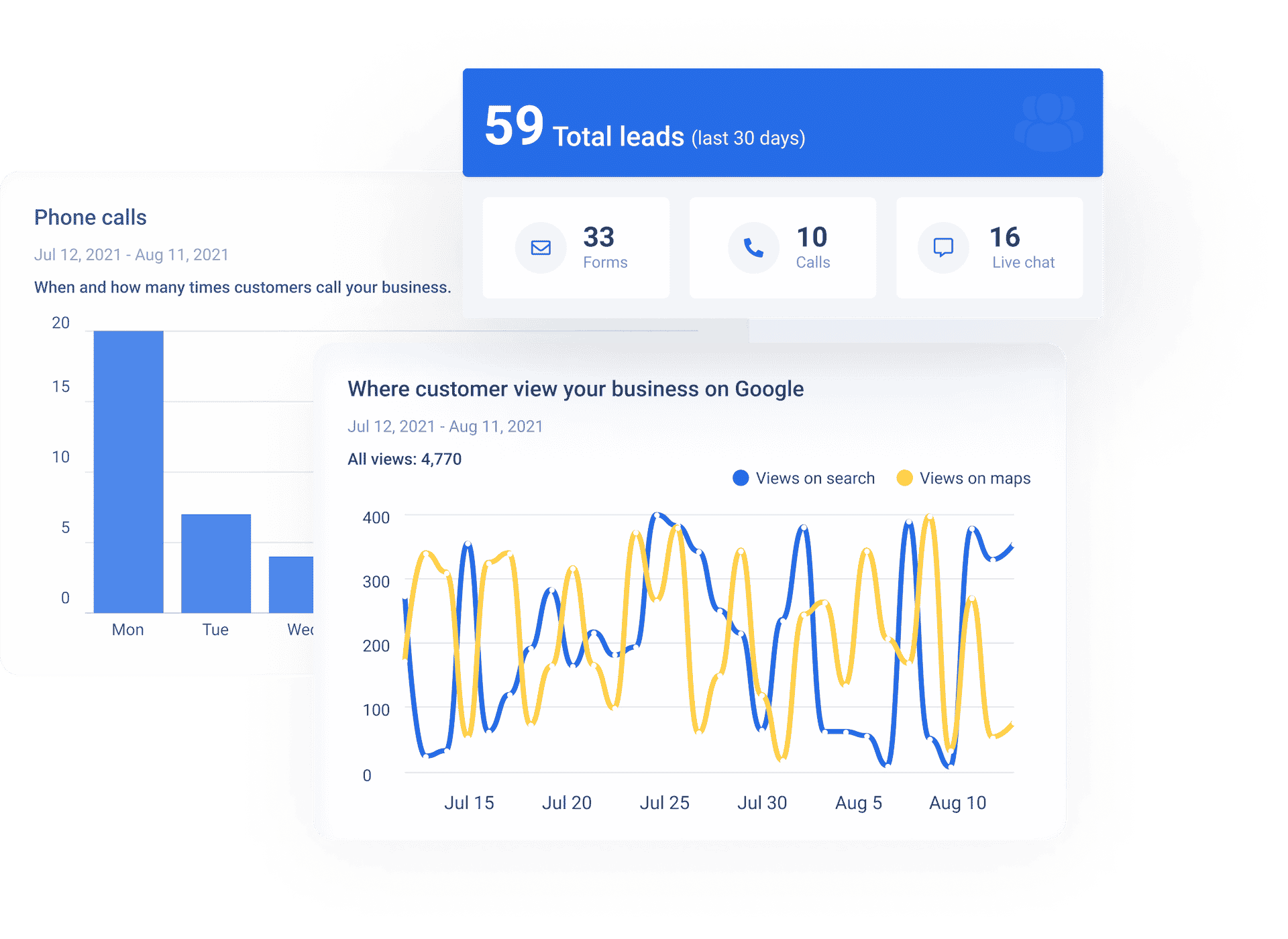 What PPC services do we offer?
Our clients say it best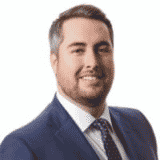 "When we first started our own practice, we lacked a natural online presence. We began our SEO Campaign with the purpose of generating leads and now we're ranking competitively in multiple cities and are receiving on average 90+ phone calls a month. I would recommend them to any Law Firm seeking to expand their online presence."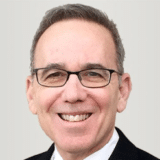 "The work is absolutely exceptional. On The Map redeveloped the whole site from an engineering standpoint. They did a great job fixing my website, which now is very user-friendly and has a modern, clean seal. They are very professional and have a passion about what they're doing."
"I started with On The Map a few months ago and am very please and impressed with the brilliant work they have performed towards my law firm's digital marketing efforts. They have put us on the first page of Google for a variety of important search terms. I now feel that my law firm is on equal footing with larger law firms in the very competitive sphere of digital marketing. I worked most often with Julian, Marcela and Bri. Thank you On The Map."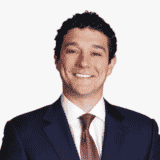 "A budget of $20,000.00 translated into a significant anticipated profit! On a budget of approximately $20,000.00, Val and her team were able to take my website from Google's back pages all the way to Page 1 (and, in some cases, Position 1) for a slew of very valuable search terms. This has translated into real money and a significant anticipated profit."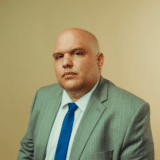 "I have been delighted with my experience at On the Map. Going solo and trying to navigate the waters of building a website and finding the right SEO company was daunting. Thankfully, I made the right choice with On the Map. My site looks better than I ever could have expected and I am quickly getting traffic and calls. I would recommend On the Map to any attorney (outside of my practice area and region) to go with On the Map."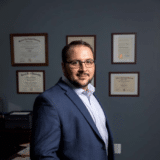 "Serrantino Law, LLC is a general litigation law firm located in the heart of Middletown, Connecticut. At Serrantino Law, we put our clients' needs first. If you've been injured in a Motor Vehicle Accident, injured on the job, charged with a crime, or even if you're being sued by a longtime business partner, we are there for you. Attorney Serrantino and his staff have years of experience representing clients in all areas of general litigation. Attorney Serrantino will ensure that ALL of your rights are protected, even those rights you may not even know you have."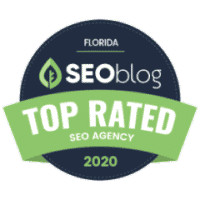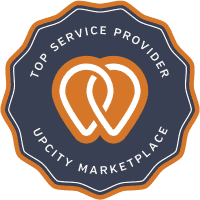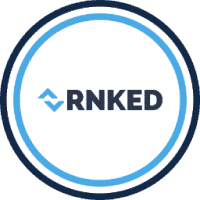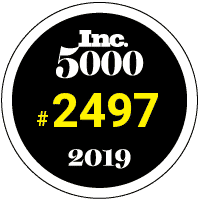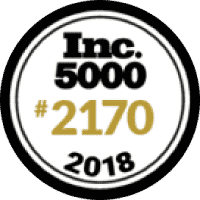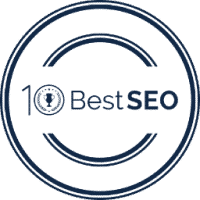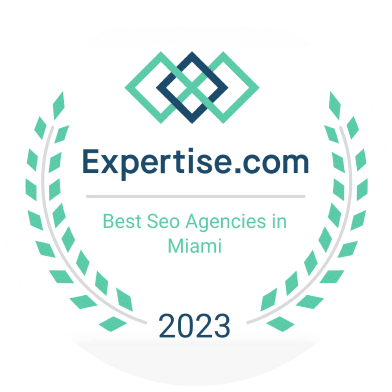 Award-winning PPC experts
On The Map Marketing is a global digital marketing agency. The team is constantly growing to meet the needs of our clients, with over 50 people filling the conference rooms, offices and sales floors.
Each person is important to us because we wouldn't be here without our clients. Each business is important because it's the passion of business owners that gives us our motivation and direction when building their online presence.
"We positively impact the world, one person,
one business, one dollar at time."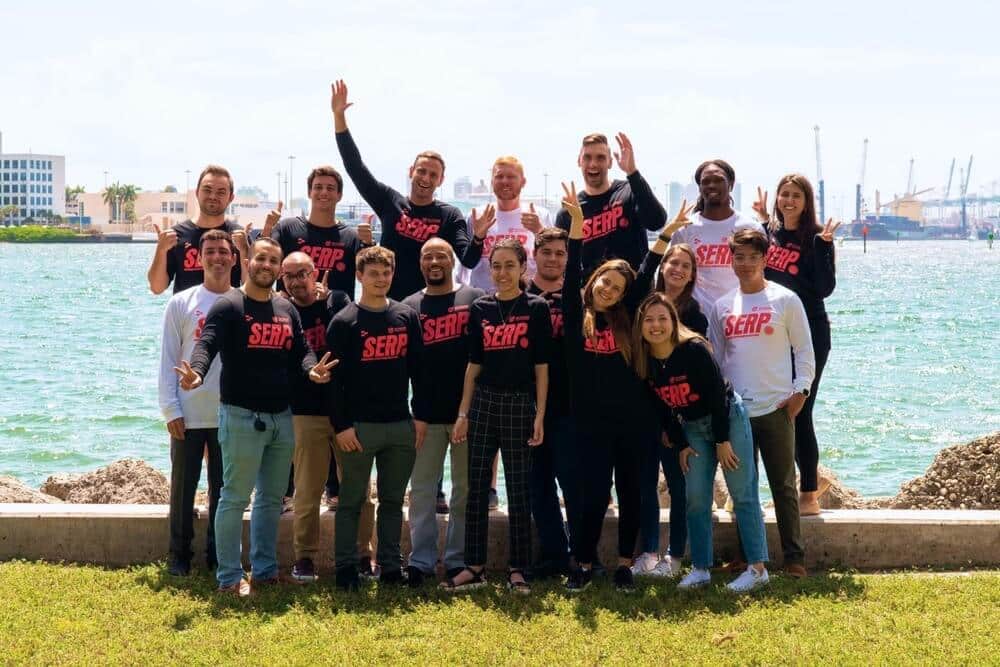 Revenue Generated for Our Clients
Let us do a FREE PPC audit for your site!