ECommerce Web Design
Dominate your Online Market with Our Ecommerce Web design Company!
Now more than ever, the sheer importance of online shopping cannot be stressed enough. Ordering products and services in the comfort of one's home can spell the difference between staying safe and catching a deadly virus.
As a business owner, you should grab this opportunity without any restraint. Doing so will not only keep your customers, target, and potential alike, out of harm's way, but also make your money-making venture prosper. Aside from offering top-notch products, it is also a must that your website makes heads turn. One of the perks of having a phenomenal eCommerce website design is the increase in cash flow.You may be wondering what the best eCommerce website design is. Well, there is no fixed answer to that. It's because it will depend on an assortment of factors. Some of them include the industry that your business belongs to and your target customers.
Due to the factors that make website designing complicated rather than fun, in most instances, hiring a professional eCommerce website design company is best!
E-Commerce Platforms We Work With
Shopify
We are partners of leading Ecommerce platform Shopify. It is simple and scalable solution
WordPress
WordPress is simple content management system with wide variety of features and customization options
BigCommerce
If you're looking to start an online store or integrate one into your existing website try BigCommerce!
Magento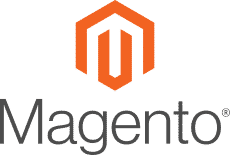 If you run an e-commerce website, chances are that you have at least heard about Magento as a powerful platform.
Simple Doesn't Necessarily Mean Boring
It can be tempting to incorporate all kinds of design elements into one's website to make it as head-turning as possible. Especially if your business belongs in a highly competitive industry, having a standout website can help keep your enterprise afloat.
Unfortunately, when it comes to having the best eCommerce website design, the more doesn't necessarily mean the merrier.
There is a huge difference between a nicely designed website and a distracting one. If yours has a lot of bells and whistles, many of which are quite unnecessary, your customers are likely to head straight to the direct competition. Nothing can test their patience and give them a headache more than staring at a flashy website!
If you check some of the most appealing eCommerce website design examples available in the market today, you will notice something that all of them share: simplicity.
Refrain from assuming that simple is equivalent to boring. Keeping your website simple allows it to look appealing for a long time, and this comes with a couple of perks that can have profound benefits for your online venture:
It allows you to establish an easily recognizable brand.
It helps keep your website attractive as trends come and go.
You should also refrain from thinking that coming up with a simple website is easy, thereby eliminating the need for eCommerce website design services.
It can be challenging to make a business website clutter-free while keeping it interesting and functional. The right balance between various important elements needs to be achieved for any eCommerce website to work.
Using a template is always a possibility. However, allowing the industry experts to spring into action can help considerably increase your chance of having a phenomenal website.
High-Quality Images for High Conversion Rates
What's really nice about online shopping is that the customers can get their hands on products minus the need to step foot outside their homes.
Because your customers cannot touch or feel your goods, you must provide them with images of your offerings. Unfortunately, it's not enough that you post snapshots taken hurriedly with your smartphone. If you want to convince your customers that they should put your products in their shopping carts, then you should provide them with high-quality images.
A custom eCommerce web design can work even with very little to no decorations. However, it is unlikely for it to generate sales if it doesn't have photographs of the products that your online business is offering.
Don't be happy with posting a single photo of every item that you are selling.
If you want the customers to know that your products are what they are looking for exactly, upload multiple images. The best eCommerce website design has photographs of your products from various angles to showcase the most important features that they have.

Similarly, you should post photos of them in action. For instance, if you are selling a picture frame, take snapshots of it on a shelf or office desk.
Does this mean that you should hire a seasoned photographer who specializes in product photography? Well, if you have the budget and are well aware that your photography skills aren't that up to the mark, then leaving the job to a skilled person can be advantageous.
Worry not if you don't have the budget because checking out product photography 101 tutorials online and learning how to use a photo-editing app can do the trick.
By the way, the importance of optimizing images cannot be emphasized enough. There is no point in uploading fantastic photographs of your products if no one will have the patience to view them because of slow loading times. An eCommerce web design company specializing in ecommerce SEO can help optimize product images to keep the customers from visiting another site.
Choose Your Website's Words Wisely
Did you know that an average visitor reads only about 20 percent of the text that is on a website?
Most people shop online because their hectic everyday lives are keeping them from stepping foot inside shopping malls. The busiest of the bunch do not have plenty of time to examine products available online carefully.
Because of this time constraint, they tend to scan the text displayed on their smartphones or laptops to look for some of the most vital pieces of information.
If you want to considerably increase the chance of generating money each time someone drops by your eCommerce website, it is best to use nothing but useful product descriptions. Otherwise, a customer may end up running to a website devoid of fluff.
Other than product descriptions, it would help if you also made sure that everything else on your eCommerce business site that consists of texts should be highly readable. They range anywhere from blogs, details about your business, and how you can be contacted.
Try using short sentences and paragraphs, as well. Feel free to take advantage of bold texts and bullets.
When you check out some of the top website design ideas for eCommerce, you will find that none of them contain lengthy sentences and chunky paragraphs. Keeping your text extremely readable doesn't mean that you are assuming that your visitors are stupid. It's all about keeping them from wasting their precious time and ending up with an eye strain.
Always bear in mind that the easier it is for a customer to read and scan the text, the more likely it is for you to make a sale and rake in profits!
Optimize Your Site for Mobile Browsing
Statistics say that almost 80 percent of people with smartphones purchase products using their mobile devices. In other words, many consumers get their hands on goods available online by clutching their smartphones in their hands.
There is no point in owning a lovely website if it displays properly on desktops and laptops but not on smaller devices such as tablets and smartphones.
Aside from the appearance, some functions of an eCommerce website design that is not ideal for mobile device browsing usually do not work when viewed on a small display panel. For instance, a shopper may fail to add an item that he or she likes to the cart, which can wreak havoc on your money-making venture in more ways than one!
Because more and more people have long discovered the many perks of shopping online using tablets and smartphones, which offer more freedom than using desktops and laptops, it is a must that your website is mobile-friendly.
Your business site should look good as well as work properly on a mobile device.
Consumers find it easier to head to a different online store, such as your direct competitor, using their tablets and smartphones than boot up their desktops and laptops.
There is no denying that it is convenient to shop inside the comfort of one's home. What's more, it is safer, too, especially these days when the entire world is at war against a deadly virus. However, online shopping is made more convenient with mobile devices as it allows consumers to shop while lying on the couch or in bed.
Establish a Professional and Dependable Image
It was mentioned earlier that simplicity is key. However, when looking for an eCommerce website design inspiration, it's not enough that you opt for a site that looks nice. It also matters that it can win the trust of your customers.
Having a website that looks reliable is vital not only for keeping your current customers around but also encouraging your potential customers to jump on the bandwagon.
A simple way to establish a dependable image is by having an eCommerce website design that looks professional. A professional-looking site can easily create the illusion that your products are better than those of the competition.
Fortunately, it's not that tricky to create a dependable image. You can do so by:
Getting rid of typographical errors and misspellings.
Posting blogs that seem like the pros wrote them.
Creating a consistent look or theme from page to page.
Uploading photos that seem like an expert took them.
Ensuring the links and buttons are in good working condition.
If you want your business and products to be taken seriously, you should show your customers that you are serious about making their shopping experience hassle-free.
Standing Out is Essential for a Stronger Brand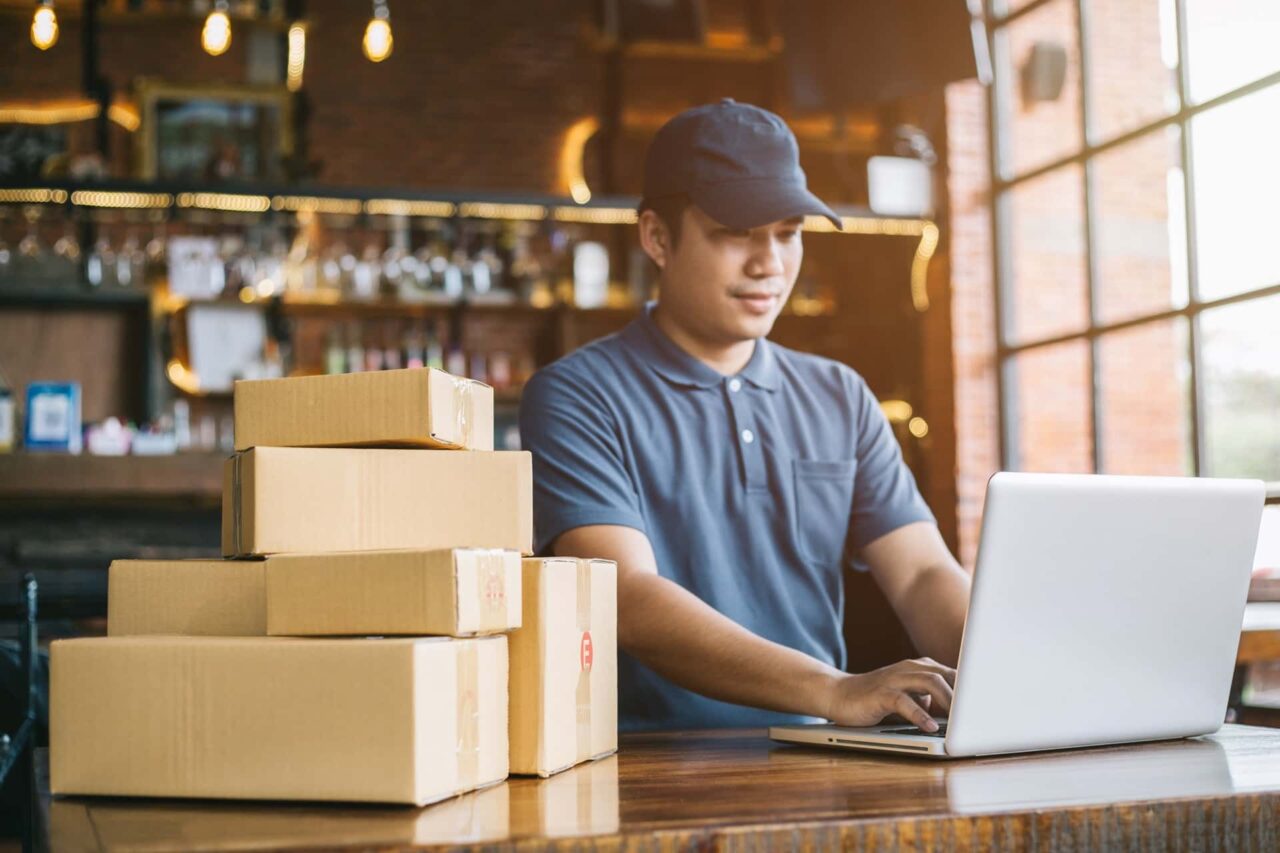 Because most businesses in your industry are likely to have an online presence nowadays, standing out from the rest is a definite must. Otherwise, the sales that your enterprise should be enjoying will be enjoyed by another business that is shining brighter.
It's not enough that you have the best eCommerce website design. It should also speak volumes about your offerings in a way that's exclusive to your business.
Having an eCommerce website design inspiration is completely fine. However, it's an entirely different story if your site closely resembles another. Two things could happen if your website is evidently a copycat:
The visitors will assume that you don't have the money and capacity to run a business that should be taken seriously.
Your business will be mistaken for another business, especially a more popular one, thereby keeping you from establishing a brand.
One of the reasons why some business websites look the same is the use of templates.
There's nothing wrong with using a template. However, it is a terrible idea to use a template free of charge or offered at a discounted price.
Putting your trust in a reputable eCommerce web design company helps get rid of potentially ending up with a site that looks like the site of another business. When coming up with your website, our web design experts will consider important factors such as your specific brand, products, and target audience.
This is why you should spend time checking out the portfolio of the company that you are planning on going for. Take a look at its eCommerce web design examples. If you feel electrified observing one sample after the other, then you are about to seal the deal with the right people.
Conclusion
Never assume that design is just an aesthetic matter that does not have a massive impact on your business' success and profitability.
Always keep in mind that once an impression is made, it may take a while to change it. Because of this, it's a must that you take your eCommerce website's design seriously. The way your site looks can spell the difference between heading to the top and going under.
Online shopping is the new normal, and it's not normal for online shoppers to shop from a website that looks mediocre or like a big joke.
When it comes to establishing a standout eCommerce web design, it's a great idea to consult experts in the industry. Many of your direct competitors have done so. Especially if you want to keep up with them and even stay ahead of the game, you should have a website design that's effective for making your business boom.