Denver Web Design Company
Shine in the Denver Market With
Design Services That Deliver!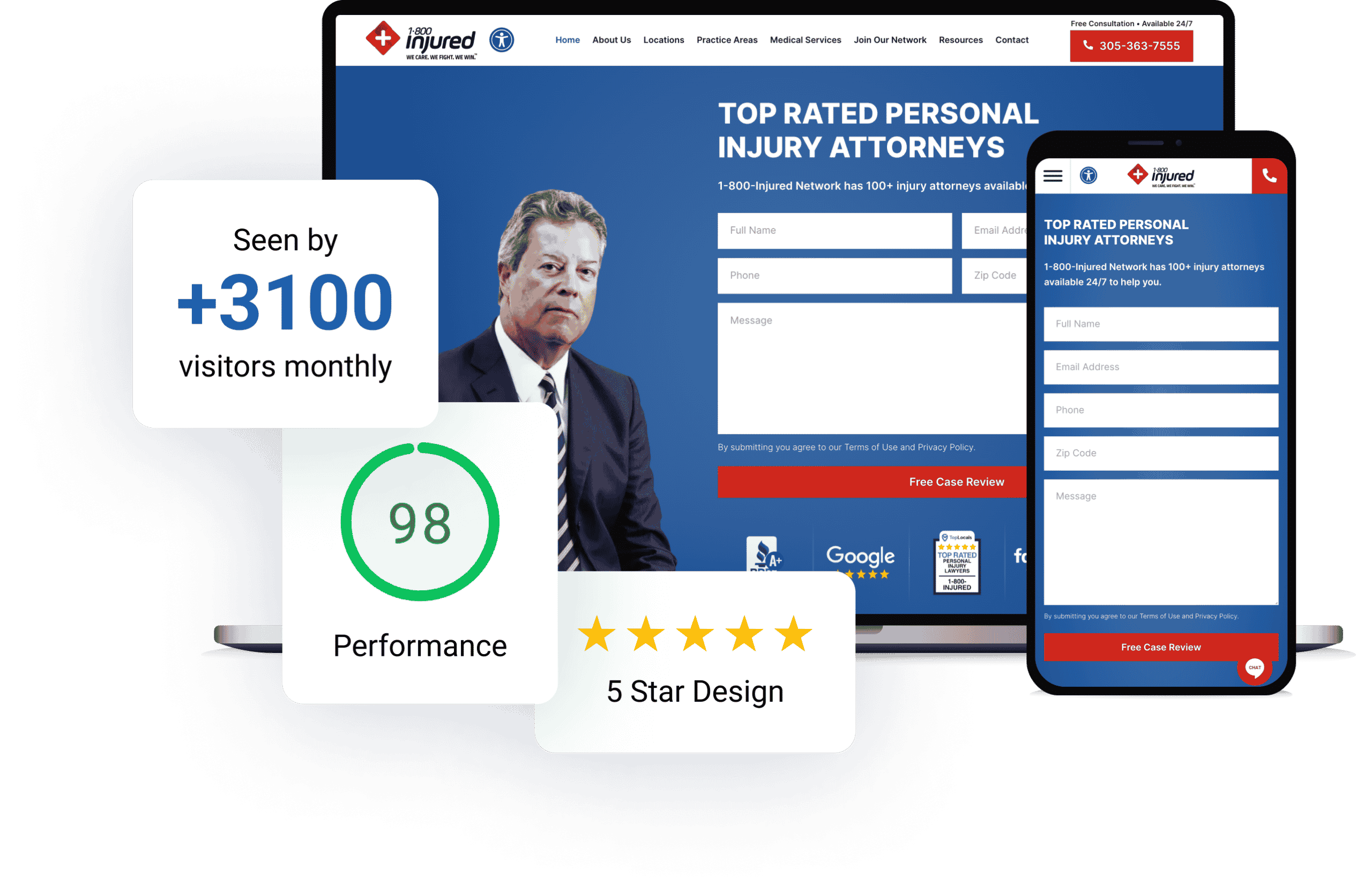 The best way to get your business noticed is with a slick, well-designed, highly-optimized, user-friendly website. And the best way to get a slick, well-designed, highly-optimized, user-friendly website in Denver is by working with On The Map Marketing.
Denver is known for a lot of things, such as having dry climate and sunshine, the second highest educated population in America, and has seven professional sports teams. But it's also home to a diverse economy, with energy being the top industry in the area. At On The Map Marketing, we provide the techno-creative services you need to run your business, whether you are an e-commerce store or are a brick-and-mortar establishment.

One of the ways to stand out is to have a well designed, useful website your users will want to visit again and again. Whether you own an online store or provide a service, you need a website that tells your audience about you, allows them to reach out to you, and helps you to grow your business. You also want to connect your website with all of your other online efforts to increase brand awareness. For example, your social media accounts should link to your website, and all of your email marketing should point your audience back to your website. And once they get to your website, they need to have a positive experience until the end of their visit.

Research

The first step in any web design process is to conduct thorough research. If you already own a website, then our Denver web design team will analyze it and ask the following questions:

How long does it take for each web page to load?
How does this website work on a phone or tablet? Does it look different when viewed on a desktop computer?
After going through the checkout process, do I have trust in this company?
How is the visual design? Does this website cause me to feel lost and confused?

If you do not have a website yet, or you're trying to build a completely new website because your business has expanded or rebranded, then our team can help you, too. We start off by getting to know you, your company and your industry or niche. We will also check out your competitors' websites, as well as any apps or mobile that they have, to assess the quality of their websites and the type of audiences that they capture.


Every niche is different, so there is value in understanding what different users expect based on other experiences they've had. For example, if you're an online education company then you will have different website needs if you are selling classes online than someone who sells a physical product that can be mailed. Our Denver SEO experts on our web design team perform a thorough analysis of your industry, including performing detailed market research on the type of business you're trying to track, so your website can meet and exceed users' expectations, and use keywords that rank more highly than your competitors.

Strategy

After conducting all that research it's time to strategically implement those findings into your new or updated website. This strategy will include not only the steps that need to be taken but the rationale behind each of the steps. If you are updating your website, then the strategy will involve how to accomplish each of the steps necessary to be taken on your current website.

If you are building a brand new website, then the strategy will surround ways to make your website competitive. This is where the experts at our Denver web design team discuss the eye-catching design choices and the type of content that you will have on your website.

UX/UI Design

How will a user know how much longer they have left in a download? How do they know that their tap activated a button? What can a user do to close out of the screen that is asking for their email address when they are already on your email list? Are menus too junked-up with options? How often do you hope your users will visit your website? Is the checkout process fast, and inspire confidence that the user's information is safe?

These are questions that user experience and user interface (UX/UI) designers think of and create solutions for when building websites for desktop and mobile use. When users visit your website, you want them to have a fun experience. Think about the iconic designs behind companies such as Apple. Great design is an extension of your brand, and over time people will begin to associate your brand with trust. Good design facilitates that process. It also is very picky. There is only so much information that can be on a website before it looks cluttered. Solid design choices include what to leave off of the page. And especially when designing for mobile phones and tablets, it's important to be very picky about what information the user sees, and what information can be left out.

UX Design

The term "design" does not mean that web developers are trying to come up with the most artistic and original creations. Certain formats, such as cards, are ubiquitous in mobile website design. Because these practices are done often on websites and apps, the general public has certain expectations when using a website. People also expect that if an icon can't be accessed, then it will be "greyed out" on a screen. If you don't meet their expectations, they will likely leave your website. Users expect menus and contact information, including a business' physical address, to be at the bottom or top of a homepage, for example. There are ways to make a user's experience unique to your brand through design while still maintaining some of the web design standards suggested by Google.

UI Design

User interface design is about how users interact with a website. User interface design makes a website much more effective and enjoyable to use. In combination with good user experience design, it can lead to improved interactivity of an app or a website. Every time a user taps on the touchscreen on their phone or tablet, or interacts with your website in any other way, they will be affected by UI design. Some important visual aspects that UI designers will work on:

Buttons: size, color, placement
Typography
Color themes

Launch

When our Denver team web design team has completed the initial website design phase, we will create a mockup of your website, as well as any apps or other designs that will be part of the functionality on the website. Then you get to interact and play with your website to experience it just like one of your own users so that you can provide us with the exact feedback on your experience. Our team will continue to take your advice and ideas to create your vision. We take your feedback and incorporate it into newer versions that you interact with again until you finally like it.

Once you have given us the final approval we publish your website. But that's not the end. We continue to monitor and manage your website and help you adapt as your company grows. If you decide to expand or rebrand, On The Map Marketing can help you meet those new demands.

Why On The Map Marketing?

On The Map Marketing is a full-service Denver web design company that can do a lot more than build your website. Our web design can also streamline almost every aspect of your marketing efforts. With over 10 years of experience in the industry, we can incorporate search engine optimization (SEO) strategies that can help you dominate search engine results pages rankings on the world's biggest search engine, Google. We have worked with large multinational corporations as well as private practices and small, local businesses. We not only build brand new websites, but we also migrate websites that already exist to more suitable platforms to allow your company to better meet your users' needs. This could be a very tricky process for some web design companies that leads to increased inefficiency while the website is being worked on. But at On The Map Marketing, we ensure that your website still provides the best experience and service to your users even while we are creating your stellar new website.

We also have hundreds of satisfied clients who own successful eCommerce stores. Again, before launching a website, you will have an opportunity to test it out yourself and decide whether or not you really feel safe putting your credit card information or address on your own website. But in addition to building confidence in your users, your website can also provide you with valuable data that we synthesize in weekly and monthly reports that allow you to see the successful results of your Denver digital marketing efforts. With easy, streamlined navigation, clear hierarchy, and great content, your users will want to keep shopping at your online store or visiting your website built and managed by our web design team. Give us a call today so we can start the process with you!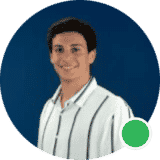 Let us prepare FREE a design
audit for your site!
Fernando Abello – Head of Sales Intelligence
---
"We look at every dollar companies invest in their company using our services an enormous responsibility that we take seriously."
We have been able to follow and strictly adhere to this code by building a team of some of the brightest and most talented web developers, designers and SEO consultants in the industry. Our team is driven to be the best at what we do and to never compromise. We can only grow through the work we offer to our clients.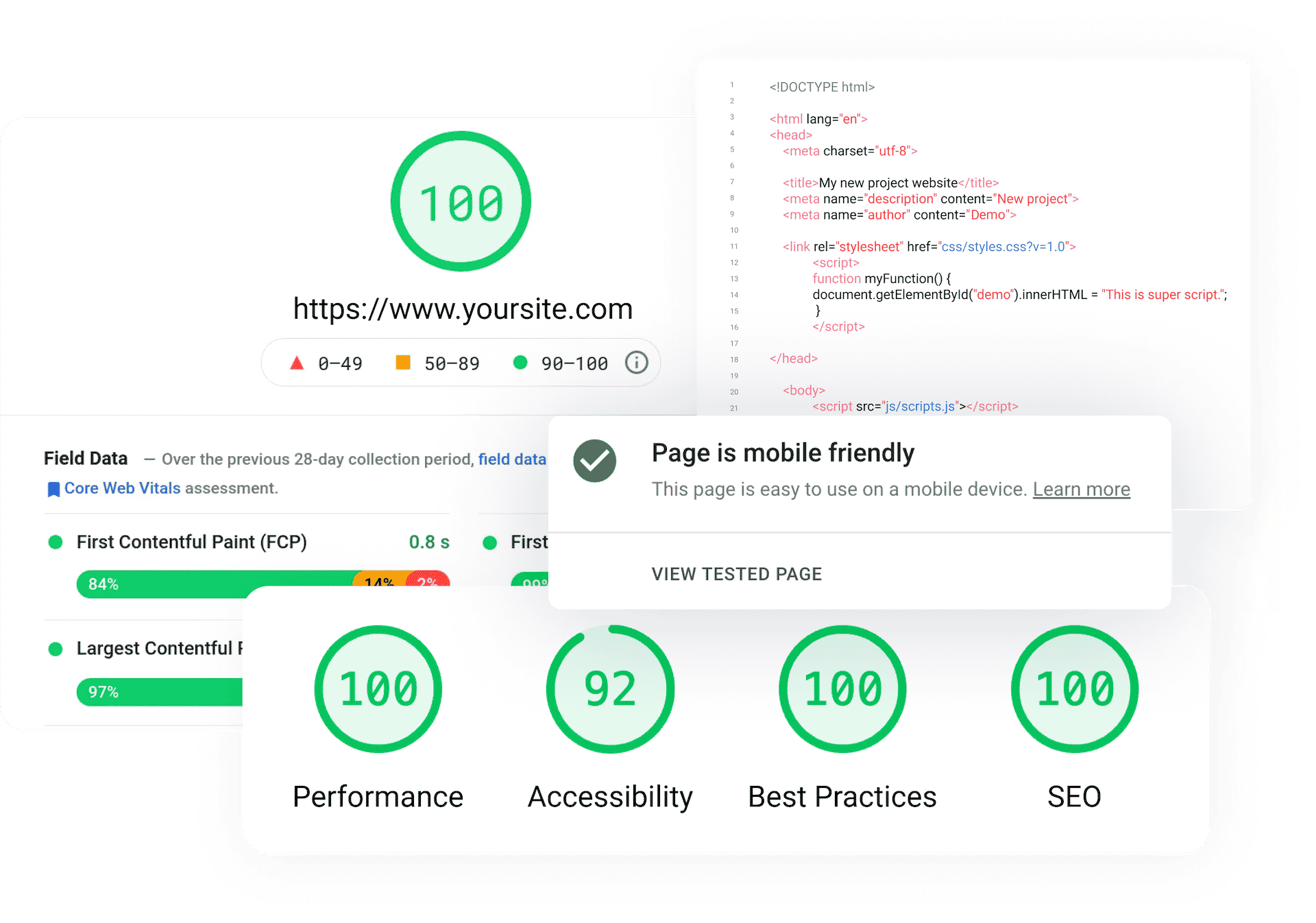 Our clients say it best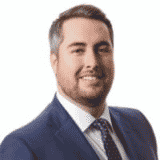 "When we first started our own practice, we lacked a natural online presence. We began our SEO Campaign with the purpose of generating leads and now we're ranking competitively in multiple cities and are receiving on average 90+ phone calls a month. I would recommend them to any Law Firm seeking to expand their online presence."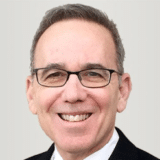 "The work is absolutely exceptional. On The Map redeveloped the whole site from an engineering standpoint. They did a great job fixing my website, which now is very user-friendly and has a modern, clean seal. They are very professional and have a passion about what they're doing."
"I started with On The Map a few months ago and am very please and impressed with the brilliant work they have performed towards my law firm's digital marketing efforts. They have put us on the first page of Google for a variety of important search terms. I now feel that my law firm is on equal footing with larger law firms in the very competitive sphere of digital marketing. I worked most often with Julian, Marcela and Bri. Thank you On The Map."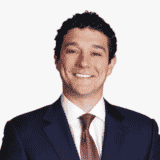 "A budget of $20,000.00 translated into a significant anticipated profit! On a budget of approximately $20,000.00, Val and her team were able to take my website from Google's back pages all the way to Page 1 (and, in some cases, Position 1) for a slew of very valuable search terms. This has translated into real money and a significant anticipated profit."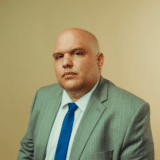 "I have been delighted with my experience at On the Map. Going solo and trying to navigate the waters of building a website and finding the right SEO company was daunting. Thankfully, I made the right choice with On the Map. My site looks better than I ever could have expected and I am quickly getting traffic and calls. I would recommend On the Map to any attorney (outside of my practice area and region) to go with On the Map."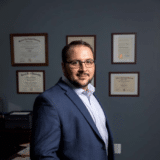 "Serrantino Law, LLC is a general litigation law firm located in the heart of Middletown, Connecticut. At Serrantino Law, we put our clients' needs first. If you've been injured in a Motor Vehicle Accident, injured on the job, charged with a crime, or even if you're being sued by a longtime business partner, we are there for you. Attorney Serrantino and his staff have years of experience representing clients in all areas of general litigation. Attorney Serrantino will ensure that ALL of your rights are protected, even those rights you may not even know you have."
What website design services do we offer?
Award-winning web design experts
On The Map Marketing is a global digital marketing agency. The team is constantly growing to meet the needs of our clients, with over 50 people filling the conference rooms, offices and sales floors.
Each person is important to us because we wouldn't be here without our clients. Each business is important because it's the passion of business owners that gives us our motivation and direction when building their online presence.
"We positively impact the world, one person,
one business, one dollar at time."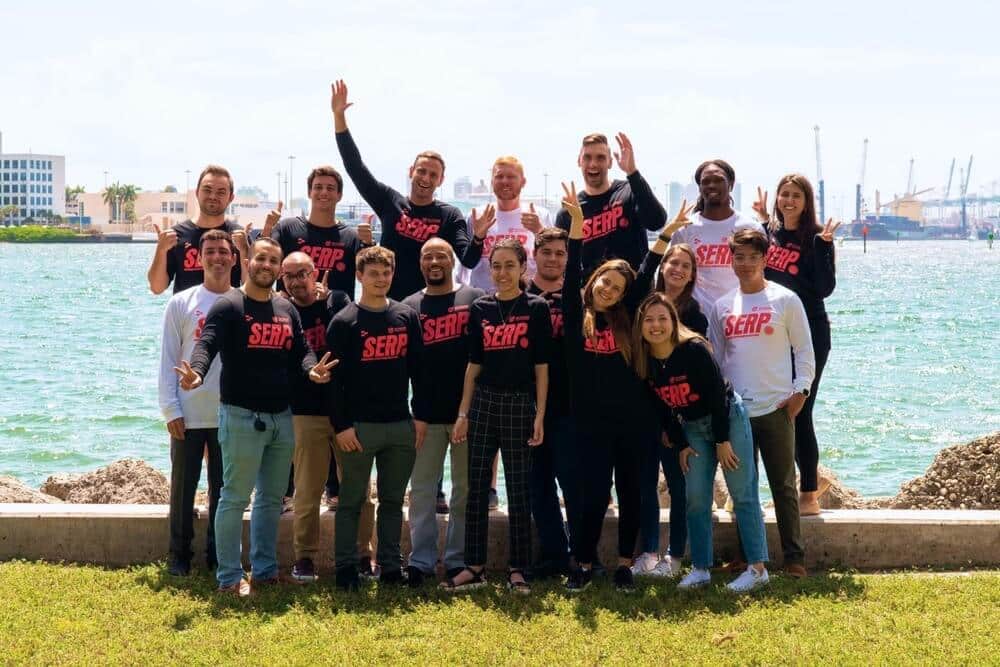 Revenue Generated for Our Clients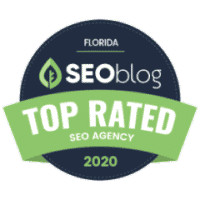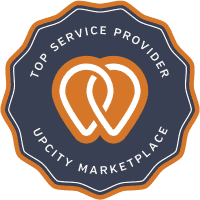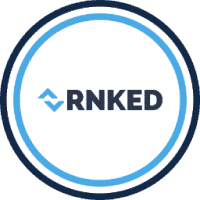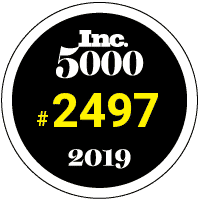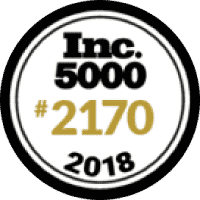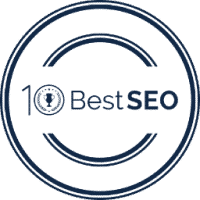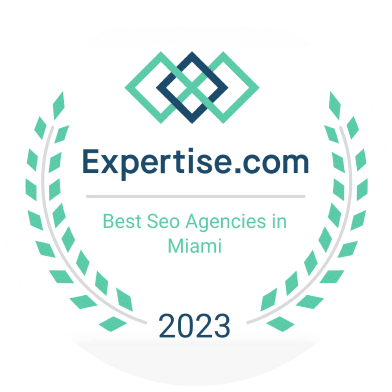 Let us do a FREE design audit for your site!