Battle-tested contractor PPC agency
Conversion driven keyword research based on your best selling contracting services
Flexible month-to-month contractor PPC contracts
Custom landing pages for a personalized experience for your visitors
Experienced and responsive contractor PPC marketing team
Transparent reporting of the complete PPC funnel for your contracting business
Call us at 305-420-5556 or You can also fill out the contractor PPC services proposal form in the right sidebar for a free PPC audit of your contractor's account from our digital marketing team.
Want us to manage your contractor PPC ad account?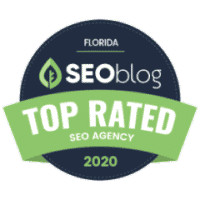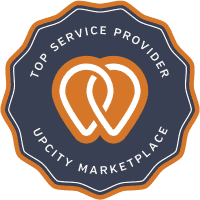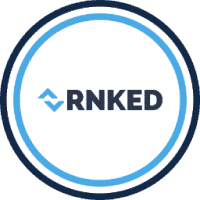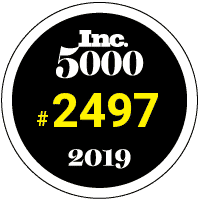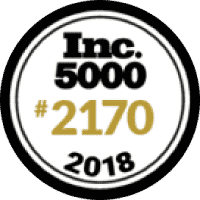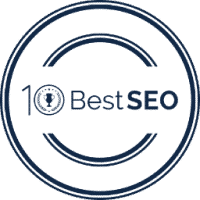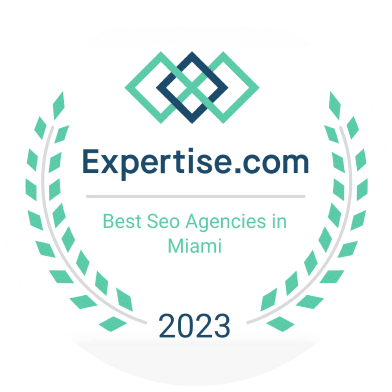 Your contractor business needs to integrate PPC campaigns...
Let me guess:
You want to leverage contractor marketing to grow your contractor business. You've heard of search engine optimization, but it can take up to 6 months (or more) to rank organically on Google.
Pay per click (PPC) advertising is an effective and quick marketing strategy to get instant traction from your target audience.
How do PPC marketing campaigns work?
PPC ads are a form of direct response marketing that puts you in front of potential clients. Both social media and search engines offer robust PPC ad platforms to businesses.
However, targeting the right keywords via Google search ads allows your contractor business to reach prospects looking for your services RIGHT NOW. Google is a proven ad platform to get high quality leads.
Google AdWords lets your website bypass millions of competitors in search engine results and get instant attention for your contractor services by appearing at the top:
What's more?
The quality of your traffic from search engines is top notch. By the keyword they plug in Google, you know the user's search intent.
For example: In the above scenario, the prospect is looking to find and hire contractors in Miami. So targeting the phrase could result in phone calls from high quality prospects and help you get new clients.
However, targeting such "transactional keywords" is only part of creating PPC ads that convert. Let me walk you through three other aspects.
Four important components of a profitable contractor PPC strategy
PPC for contractors needs to begin by taking care of the following elements:
1. Benefit-driven ad copy: The following four ads appear when I search for "contractor in New York":
Your ad will compete for attention with many other organic and paid listings. So you need to craft a compelling headline and supporting copy to stand out.
Avoid generic sales messages — instead, be specific and highlight your unique selling proposition. If you have any special discounts and offers for new clients, mention those.
Your prospective clients will be more likely to click on your ad if they know the benefit they get from doing the same.
2. High-converting landing page that loads fast: Once a prospect clicks on an advertisement, you need to follow on from the promise you made in your ad in SERPs. So don't direct visitors to your homepage. Instead, take advantage of contractor web design and create a custom landing page for every ad group and use keywords from your ad.
Also, ensure that your landing page loads fast (use PageSpeed Insights for help) and works well on mobile. Ultimately this page is where a prospect will become your client, so its content and design should facilitate that.
For instance, here are the ads that appear for the keyword "plastering contractor in Los Angeles":
And below is the landing page by ClickForward that appeared (sorry for the click, CC Cleaning and Maintenance Inc). Note how the landing page doesn't follow the promise of a "10% Off coupon", nor does it immediately describe the specific services mentioned in the ad:
3. Ad budget (and smart bidding strategy): We can assume that the average cost per lead is $62.18 for the business services industry (as per localIQ 2021 benchmarks):
If you're taking the DIY route, take this into account and perform some competitor analysis to find the ad budget prevalent in your industry.
Further, add a PPC cost of $1000 to $5000 every month — depending on your niche, locality, ad budget, and expectations — if you decide to outsource your campaign to a contractor PPC agency.
To get the highest return on your ad spend (ROAS), carefully monitor your bids on keywords, and try to minimize your CPC. Also, keep a watchful eye on the keywords that drive conversions.
4. Keywords with a buying intent: We already talked about bidding on "transactional keywords" that target prospects looking to buy right now. Phrases that begin with modifiers such as "buy", "best", and "cheap", or follow the format [name of contractor services] in [city name] are the most likely to convert.
However, you need to experiment, monitor your analytics, and eliminate the keywords that don't lead to form submissions or phone calls.
Now that you have an understanding of the important elements of a PPC campaign, here's a beginner's tutorial on the same for getting started:
Does setting up an effective PPC ad campaign following the process above seem like a LOT of work? Then contact On The Map Marketing, share your PPC goals, and get a free PPC audit. We'll get back with what we can do for you! We also provide contractor marketing services (if you're considering them).
Components of On The Map Marketing's contractor PPC services
Laser-targeted paid search advertising strategy
We begin by understanding your market, mapping your services into buckets for creating ad groups, and conducting keyword research. We're also happy to analyze how PPC can complement your other marketing efforts.
Custom landing pages for every PPC marketing campaign
Satisfying the searcher's intent as effectively and efficiently as possible is key to driving more conversions for your campaign. So we create personalized landing pages for every ad group.
End-to-end PPC campaign management
With us, you don't need to worry about any aspect of PPC advertising. You get a dedicated and responsive account manager who reposts your campaign updates. However, they have an expert PPC management team behind the scenes to handle designing the graphics, copywriting your ads, and building landing pages.
Our five-step PPC advertising process
Before we run PPC ads, we do a free analysis to understand what your locality and competition look like. Then we get back with the audit and actionable recommendations for you to improve your performance (or answer your questions).
After we have had a few calls and determined we're a mutual fit, On The Map Marketing will send a contract to make things official.
Once we launch, we begin working on your contractor PPC campaign in-house. This may include setting up your new Google Ads account, setting up landing pages (on a new subdomain that you'll have to create for us), and setting up conversion tracking.
We'll get on a welcome goal alignment call to kick off your campaign. This involves understanding your expectations, bestselling services, contractor PPC goals, etc. We'll then craft a paid advertising strategy and get your approval before launching it!
Typically, we share weekly email reports and get on monthly phone calls (depending on your budget and requirements). However, we know contractors are busy working with clients in the field. So your account manager is responsive to your feedback and replies to impromptu messages — if need be.
Why On The Map Marketing is a trusted PPC marketing agency
Contractor Google Ads expertise
We have worked with contractors across the nation and delivered results in the most competitive markets. We're well versed with the ins and outs of PPC ads for the industry.
Low-commitment, monthly contracts
Not satisfied with the results we are delivering? No worries — we work only on monthly, flexible contracts.
A/B testing to get you more prospective customers
We want to utilize your budget effectively and maximize the customers you can get for your contractor PPC budget. So we continuously keep testing and optimizing our PPC campaigns.
Transparent reporting of your complete contractor PPC funnel
We go beyond the standard Google ads reporting, such as impressions, CTR, and CPC. By appending UTM parameters to your landing pages, we granularly monitor a prospect's journey and the quality of leads your PPC ads generate.
Proven systems and processes to scale your marketing strategy
Whether you want to expand your service offerings or scale your business across more cities, On The Map can help. Our understanding of the national market ensures you never hit the ceiling with us. Indeed our contractor marketing services can help your scale efficiently.
Frequently asked questions about pay per click advertising for contractors
Power your contracting business
growth with PPC ads today
Looking to integrate PPC advertising into your marketing strategy but struggling to get started? Then look no further. On The Map Marketing will set up your ads account, launch PPC campaigns, and get more leads for you. Fill in your contractor PPC needs below, and we'll get back with a free custom audit.