Clearwater SEO Agency
Dominate the Clearwater Market With
SEO Services That Deliver!
Our results speak for themselves. Our Clearwater SEO clients have RANKED Position 1 for some of their most competitive terms. We can do the same for your business! Contact our Clearwater SEO agency today to get started on a top SEO campaign today.
Dominate the Clearwater Market With
SEO Services That Deliver!

Digital marketing is a complex, and oftentimes messy collection of tools, platforms, and strategies that can quickly become overwhelming to a business owner who is simply hoping to rank higher in their search results. Should you focus on SEO? Pay-per-click? Social media? Do you, as a business owner, have time to learn about these different tools, and THEN start putting your new learning to use in order to get your name out there?

You specialize in your industry, which is why you know that it is so important to work with other specialists and experts in their respective fields when you need something done right. The Clearwater SEO team at On The Map Marketing is available now to talk with you about how we can help you rank your website #1 in your industry for the Google search results while providing your customers and prospective customers with useful, engaging content on your website. Google rewards websites for their contributions to the great content on the internet, and we are here to help.

Get the Traffic Results You Expect by Partnering With a Clearwater SEO Specialist

Search Engine Optimization, or SEO for short, can seem like a lot of smoke and mirrors for the uninitiated, but at its heart, SEO is simply an effective way to reach your customers by providing great information to your customers and target audience about the things that you do best. We will go into greater detail about the specific focuses of SEO below so that we can put all of the pieces together, but always remember that the key to a good SEO strategy is to create high-quality content that a visitor can learn from and engage with.


If you are able to talk about the key issues or questions that your target audience is facing while they are searching for a company in your industry, you are already one step closer to high-ranking Clearwater SEO, and a positive return on your marketing investment.

Industry Experts With Proven Success

On The Map Marketing, a Clearwater SEO company, has been in the industry for over 10 years (or, in other terms, nearly half the time that SEO has truly existed), and the SEO experts on our team have been working in the industry for even longer. If you are looking for an SEO partner that can provide you with a great return on your investment, contact us now so that we can begin to discuss your needs and start to develop a strategy for success as soon as possible.

Read more below to learn about what it takes to create and execute a successful, long-term strategy, and contact Clearwater SEO company now to get working on yours,

What Is Search Engine Optimization?

Simply put, search engine optimization is a marketing tool that helps your website rank higher in a search engine (hence "optimization"). When a search engine like Google "indexes" websites for their search engine, they use robots that "crawl" the internet and take inventory of what is out there, what each website is useful for, what each of their pages does, and what type of user could find these pages useful. They do this by seeking out specific keywords, seeing whether or not the website links out to reputable websites (and is linked back to by other sites), that the website is structured in a simple way, and more.

When a website checks all of the boxes that the Google bots are looking for, Google will use this quality score as an indication that they will provide their own customers with a good experience by directing them to this site. Remember this: Google, Bing, and other search engines want to provide their users with the best experience possible and since this experience relies on other websites, they have every right to be extremely picky about where they choose to send traffic. Contact our Clearwater SEO company for more information about tailoring a strategy for you.

Understanding the Importance of a Holistic SEO Strategy

As you can imagine by the brief introduction above, there is a lot that you need to consider when it comes to developing a Clearwater SEO strategy that will convert. Some people may believe that this simply requires including the right keywords in their blog posts, while others may think that encouraging linking to and from the site is the best place to focus. Both of these are significant factors, but none of them will stand up on their own. Good SEO is like building a tent—without all of the tent poles, it will not stand.

If you are an expert at making green t-shirts and would like to get more traffic to your site, then the following pillars, or tent poles, of SEO will be central to your strategy, although there is much more than these major areas to build a truly holistic approach.

Useful Content

Your content is the foundation of your SEO strategy, because, without it, your target audience will not find any reason to engage with your site. Someone who would like to learn more about green t-shirts should expect to find useful information on your site because you are the expert. This means that you will need to provide them with useful content that either explains how to make these shirts, where they can buy them for themselves, how to sign up for a workshop with a green t-shirt expert, or other types of information depending on your goals.

Relevant Keywords

How does someone find a green t-shirt expert on Google? What search queries are they using? You will need to do a significant amount of keyword research to locate your target audience, find the words and searches that they are using, and then decide how you will integrate these queries and keywords into your own keywords. However, search engines are on the constant lookout for keyword stuffing, which happens when a website jams relevant keywords onto their pages in an attempt to game the system. Your content needs to include the right keywords, but this must be accomplished by having relevant and useful content. Starting every sentence with "green t-shirts" is a big red flag, and will result in significant penalties.

Links and Backlinks

In addition to quality content and relevant keywords, search engines like to see that a website is a good contributor to the connectivity of the internet, meaning that they encourage users to visit other reputable sites, known as linking, and that these other reputable sites also send traffic to your page, known as backlinking. Without deeply analyzing a website, a search engine crawler can get a good idea of how the rest of the green t-shirt industry feels about your site depending on how connected it is to other relevant pages. However, Google also understands that you do not want to link to your competitors, so you will need to make sure that you are contributing to the right kind of traffic.

Website Quality Score

A website's quality score is a single number that represents a variety of different factors that search engines consider to be important. They include things like the loading time and speed of your site, the simplicity of your site architecture, your use of alt tags for images, and much more. A low-quality score will result in your site showing up further down on the search results. You may be the ultimate resource about everything relating to green t-shirts, but if your site doesn't load right, nobody will ever see it.

Bounce Rate

If a user arrives at your site and finds that it is slow to load, overrun with ads, provides nothing of value, or otherwise puts them off they will quickly leave the site. The higher your bounce rate, the more the search engines assume that there is something that runs people off of your page in a hurry, and since they are focused on providing a seamless user experience they will begin to drop your page rank until these metrics begin to improve.

Not All SEO is Created Equal

Creating a strong, sustainable, and productive SEO strategy requires serious consideration of each of the factors mentioned above and many more. Anyone can take these factors and try to jam them together in order to create something that resembles SEO, but a true Clearwater SEO expert can blend all of these requirements together seamlessly.

Good SEO Encourages Good Traffic

As you can see, a solid SEO marketing plan requires a lot of moving parts, and ongoing attention in order to retain your dominance on the search pages. When you are able to get the right type of traffic to your site, you will see that you move beyond "vanity metrics" such as page views and clicks, and start getting conversions like purchases, mailing list signups, or whatever other targets that you have set for your success. Our Clearwater SEO company, On The Map Marketing, isn't here to help you out with these useless metrics: when you partner with us, you can count on getting the right traffic to your site that results in the conversions your business needs.

Do You Need an SEO Strategy?

There are plenty of other ways to drive traffic, such as PPC (pay per click) advertising and social media, so why bother focusing on SEO at all? Well, there are many different reasons for choosing this type of strategy that you will come to understand in your work with On The Map Marketing. However, the following are just a few of the major points to consider while you are learning about why you should adopt a solid, forward-thinking SEO strategy.

Organic Search Rankings Are Very Important

The most fundamental and key issue to focus on when considering an SEO strategy is this: 75% of searchers either click on the first or second organic result, and only 7% of searchers will browse past the first results page. This indicates that there is a massive dropoff of engagement from the second to third organic result and an even more drastic decline after the first page. This shows a few things, starting with the fact that the top-ranking page for any given Google search has the highest likelihood of a click, but additionally, it shows that there truly is such things as "first loser" when it comes to an SEO strategy.

A positive ROI for a Clearwater SEO expert relies on your site ranking very high in the results, which you have already learned requires a holistic, ongoing strategy to achieve and maintain. If you think this sounds exhausting, you are right. SEO results require dedicated efforts, and when you partner with a proven team like On The Map Marketing you can focus on running your business while we focus on delivering traffic.

Pay Per Click Isn't the Silver Bullet

Paid search is another very popular marketing option, and for good reason. The Google Ads console is extremely robust, allows for fine-tuning and adjustments of all kinds, and unquestionably produces results. So why not just use this tool instead of SEO? Well, do you think that it is right or fair that you should pay Google to get traffic that was already looking for your site? When you are paying for a keyword or query that is already 100% relevant to your highly useful site, doesn't it seem a bit like Google is holding your traffic hostage?

In addition to this somewhat abstract question, the second reason is more clear: nearly 50% of search engine users never click on an ad. On one hand, you can justify this metric with the fact that you are only paying for clicks; however, this also means that you are losing 50% of your potential traffic before you even begin. If you are working with an AdWords consultant, this means that you are paying for their services while voluntarily eliminating half of your audience.

Hire a Proven Clearwater SEO Expert and Get Results

On The Map Marketing has years of experience to prove our value as Clearwater SEO experts. If you are looking for a partner to help you drive valuable and engaged traffic to your website in order to boost your conversions, then contact us as soon as possible to get started on your project today. We offer a range of services, from web design to SEO content creation along with many other options to fit your needs.

Our SEO Process

In order to ensure that we consider every factor that goes into a solid SEO strategy, we use a tried-and-true approach to each client so that we can provide the best service possible, with impressive and consistent results. When you work with On The Map Marketing Inc, this is the general timeline you can expect to follow:

Site Review

Before we even dive into your content or SEO, it is important to identify any weak spots in your website, such as loading time, tagging, navigability, and more. As you have learned, the best SEO strategy falls apart without a solid website to launch with. Things like a confusing or complicated navigation structure, dead links, missing tags, and more will all count against your quality score and increase your bounce rate.

Content Analysis

Once we have analyzed your website and identified the areas to improve, we will audit all of your existing content to ensure consistency and correct any errors. Accuracy and factual information are important to a visitor, and Google will recognize things like poor grammar, misspellings, and other things that will impact your credibility. As we explore your existing content, we will identify areas that should be updated or replaced.

Strategy Development

Next, we will focus on the industry and your competitors, as well as the online behavior of your target audience. This will help us understand the keywords and queries that your ideal customer is using to find products or services like yours, which will then inform our own SEO strategy. We want to make sure that we understand how your customers want to find you, and then make sure that it is easy for them to do so.

Implementation

Once our strategy is laid out, we will move forward with implementing the plan. Our in-house team of web designers, programmers, SEO specialists, and content writers will get to work to deliver you a sustainable and successful SEO strategy that produces the results you expect. Once your strategy is implemented, you can be confident that there is a team of analysts and account specialists who are focused on improving and maintaining your SEO results. While our Clearwater SEO Company is getting you impressive results, you will be able to focus on doing what you do best: serving your customers and running your business.

Contact On The Map Marketing Today To Speak With an SEO Specialist

Contact us now to request a free quote for your desired services, and speak directly with one of the SEO experts at On The Map Marketing to learn more about how we can work together to get you the results you expect. If you are hoping to improve your Google search rankings, partner with the proven experts that have been helping clients like you for the last 10 years.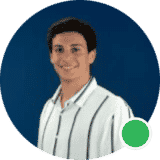 Let us prepare a FREE SEO
audit for your site!
Fernando Abello – Head of Sales Intelligence
---
"We look at every dollar companies invest in their company using our services an enormous responsibility that we take seriously."
We have been able to follow and strictly adhere to this code by building a team of some of the brightest and most talented web developers, designers and SEO consultants in the industry. Our team is driven to be the best at what we do and to never compromise. We can only grow through the work we offer to our clients.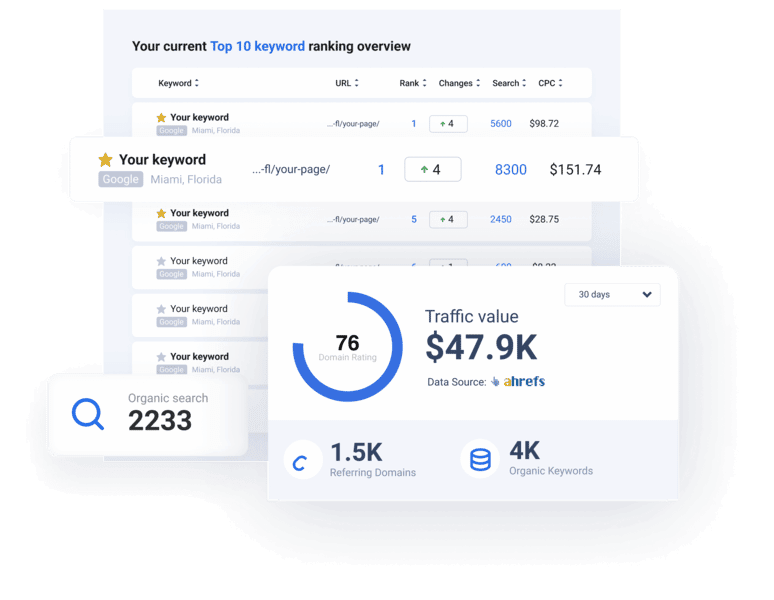 Our SEO clients get results
Increase in Generate Leads Monthly
Our clients say it best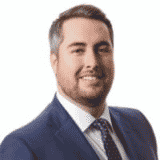 "When we first started our own practice, we lacked a natural online presence. We began our SEO Campaign with the purpose of generating leads and now we're ranking competitively in multiple cities and are receiving on average 90+ phone calls a month. I would recommend them to any Law Firm seeking to expand their online presence."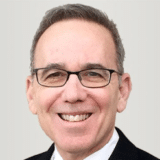 "The work is absolutely exceptional. On The Map redeveloped the whole site from an engineering standpoint. They did a great job fixing my website, which now is very user-friendly and has a modern, clean seal. They are very professional and have a passion about what they're doing."
"I started with On The Map a few months ago and am very please and impressed with the brilliant work they have performed towards my law firm's digital marketing efforts. They have put us on the first page of Google for a variety of important search terms. I now feel that my law firm is on equal footing with larger law firms in the very competitive sphere of digital marketing. I worked most often with Julian, Marcela and Bri. Thank you On The Map."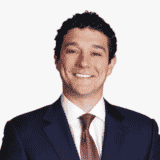 "A budget of $20,000.00 translated into a significant anticipated profit! On a budget of approximately $20,000.00, Val and her team were able to take my website from Google's back pages all the way to Page 1 (and, in some cases, Position 1) for a slew of very valuable search terms. This has translated into real money and a significant anticipated profit."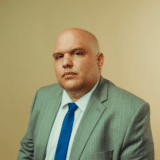 "I have been delighted with my experience at On the Map. Going solo and trying to navigate the waters of building a website and finding the right SEO company was daunting. Thankfully, I made the right choice with On the Map. My site looks better than I ever could have expected and I am quickly getting traffic and calls. I would recommend On the Map to any attorney (outside of my practice area and region) to go with On the Map."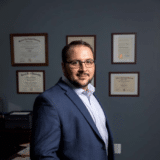 "Serrantino Law, LLC is a general litigation law firm located in the heart of Middletown, Connecticut. At Serrantino Law, we put our clients' needs first. If you've been injured in a Motor Vehicle Accident, injured on the job, charged with a crime, or even if you're being sued by a longtime business partner, we are there for you. Attorney Serrantino and his staff have years of experience representing clients in all areas of general litigation. Attorney Serrantino will ensure that ALL of your rights are protected, even those rights you may not even know you have."
What SEO services do we offer?
Award-winning SEO experts
On The Map Marketing is a truly global digital marketing agency. The team is constantly growing to meet the needs of our clients, with over 50 people filling the conference rooms, offices and sales floors.
Each person is important to us because we wouldn't be here without our clients. Each business is important because it's the passion of business owners that gives us our motivation and direction when building their online presence.
"We positively impact the world, one person,
one business, one dollar at time."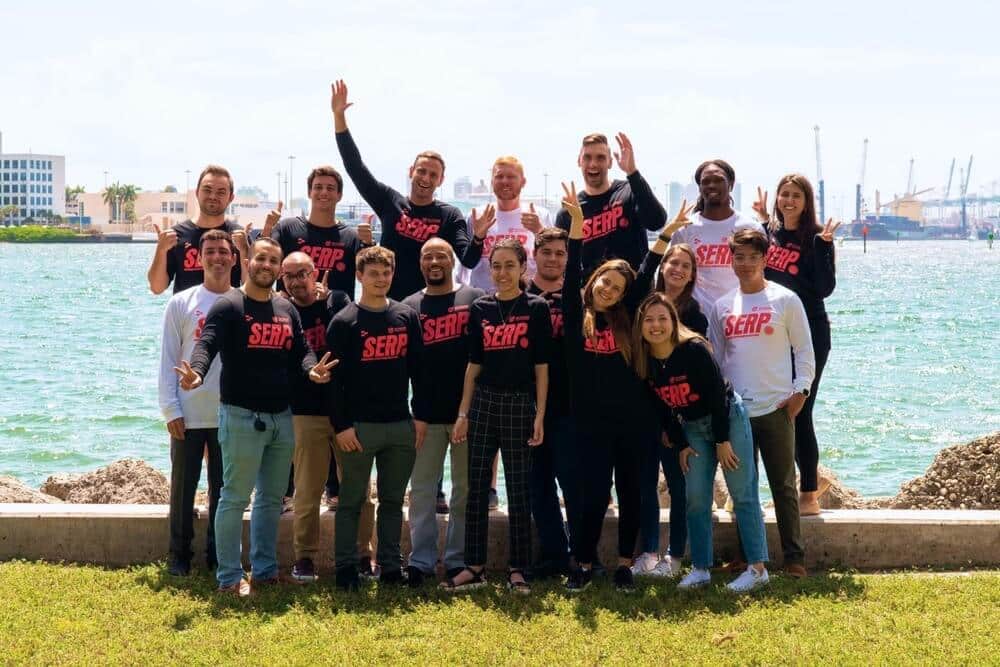 Revenue Generated for Our Clients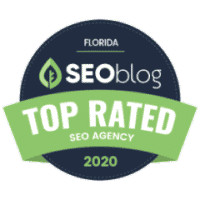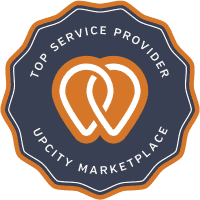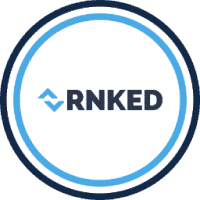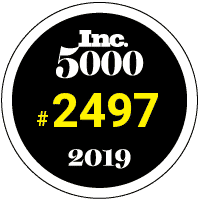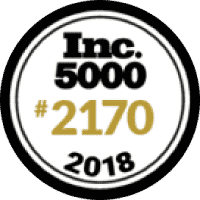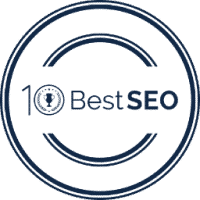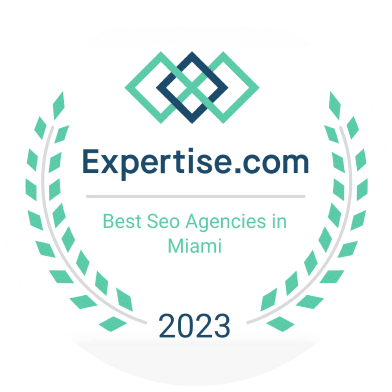 Let us do a FREE SEO audit for your site!