Cincinnati SEO Agency
Dominate the Cincinnati Market With
SEO Services That Deliver!
Our results speak for themselves. Our Cincinnati SEO clients have RANKED Position 1 for some of their most competitive terms. We can do the same for your business! Contact our Cincinnati SEO agency today to get started on a top SEO campaign today.
If you're about to start your own business, or if you're already running your own business, then most of your time and effort is going to be spent on the day to day details of being in charge. You probably won't have the time to think about marketing your business and getting the name of it out into the world. Well, you don't have to worry about any of that if you hire On The Map Marketing to do it for you. We are a Cincinnati SEO company with over ten years of experience and we have served hundreds of different clients and a wide variety of different businesses.

That means we can and will help you to grow your business by giving it higher visibility so that you can attract more clients or customers. We do that by getting you to rank higher on the search engine's results page so that more people notice your business. At On The Map Marketing, we can also help to design and optimize your website so that visitors find it attractive and efficient. We can also create engaging content that is informative and that will keep visitors hooked on your site. So, if you want to help your Cincinnati business reach its full potential, then contact us at On The Map Marketing and we will hatch a game plan to help you achieve that goal.

What Cincinnati SEO Can Do For Your Business

SEO (search engine optimization) is one of the best ways to attract new customers because it is more organic and more cost-effective than a full-on ad blitz. That is because one of the main ways people discover new businesses that are relevant to them is when they look for it in a search engine. They will type in a search term related to what they are looking for, such as "personal injury lawyer near me" or "plumbing services nearby"; those search terms are called keywords and the way SEO works is that it gets your business website to show up high on the results page when people type in those relevant keywords.

That means people learn about your business organically and that you will reach a lot more people as well. SEO is all about getting your business on page one of the search engines and pushing it as high as possible on that page. The reason is that people more often tend to use and trust businesses that rank highly. And since they found you naturally, rather than through you selling your services, they will feel more comfortable using those services.

We know how to get your Cincinnati business to the top of the results page because we have been doing that for the past ten years. Doing so builds legitimacy and trust, which will help your business grow even further. Of course, having your site show up early doesn't do you any good if it's an unoptimized mess that is a chore to use. Lucky for you, we also offer services that can give your website the form and function that attracts and keeps new visitors.

SEO is a Cost-Effective Marketing Method

You likely don't have an unlimited budget that you can use on TV ads, radio ads, and billboards in Cincinnati, but you still want the reach that those methods can provide. Cincinnati SEO is a far more cost-effective way of attracting a broad range of customers without a huge budget. One of the reasons SEO is so cost-effective is that it focuses only on customers looking for the services you provide. Advertisements target anybody who looks at them, even those who are not interested in what the business behind the ad has to offer.

Cincinnati SEO only targets those who are looking specifically for what you have to offer them, which means that it is far more efficient and practical than a big ad campaign. It also means that SEO scales well with the size and scope of your business. So if you are a small, local business, then you don't need a huge, splashy ad campaign. You just need to attract the people interested in the services that you have to offer. That means business only has to spend the amount of money that matches their goals, so if you have modest ambitions, then you only need to spend a modest amount of money.

How Cincinnati SEO Can Help Your Business

Once people become aware of your company and your brand, they will naturally visit your site more often. This increase in traffic is always a good thing because it is a tangible indication that you are getting noticed by more and more people. However, traffic is not the only indicator of a successful SEO campaign, you want to make sure that many of those visitors become clients or customers as well since that is the true measure of success. Not only will you get a lot of organic traffic to your site via keywords, you might also get customers the old-fashioned way via word of mouth from people who are happy with your services and are glad that they found you.

Our Marketing Methods

One of the ways that On The Map Marketing can use Cincinnati SEO to help your business gain higher rankings is by the tried and true technique of keyword research. We use tools to find out what terms related to your business people in your area search for the most. Once we have learned that, we then use those keywords throughout your content so that when people search for those terms, there is a higher likelihood that your business shows up. Keyword research is just one of the techniques we use though, as there are quite a few different ways to get your ranking up.

Link Building

Another way that a website gains rankings is by having authority. That means the search engine views a site as a credible and reputable source in a specific area of interest. Sites that are seen as authoritative tend to rank higher because they are more trusted. One way of gaining authority is through the use of link building. This is when other sites related but unaffiliated with yours link back to your site in their content. When multiple sites link back to yours, the search engines view that site as being more authoritative. Think of it this way, if you ask multiple people different questions about a particular subject and they all tell you that you should go to one person for the answer, then you would assume that the person is an authority on that subject. Search engines operate under a similar principle, which is why an authoritative site is a popular site.

Website Optimization

This is a broad term that covers a lot of different topics, but it boils down to a website that looks good and functions well. Some of the techniques we use to optimize websites are as follows:

UX and UI Optimization – UX and UI mean user experience and user interface respectively, and they essentially mean the way that the website looks and how it functions. We make sure that every website that Cincinnati web design develops looks great but also that it is easy to navigate and intuitive to use. Any page on the site should be only a few clicks away and the user should never get lost or confused.

Some lazy designers might think that making a website a disorienting maze might lead to viewers staying there longer, but it is actually better if you make it easier for visitors to leave as quickly as possible. That is because people value convenience and ease of use and respect a website more if they believe that it values their time by being efficient and simple to use.

Fast Loading – Even a load time of just a few seconds may feel too long for some people, which is why we optimize all of our sites to load almost instantaneously. A fast load time shows people that your site is well made and that their time will not be wasted. People will reject a site that looks good and has useful information if they find using it to be a slow, ponderous process. That is why load times should be speedy no matter what device people are using to view it.

Responsive Design – This means that a website is optimized to be viewed and used on a variety of different screens. After all, many people use their phones to browse the web and they are not going to wait until they can get to a PC or laptop to search for what they are looking for. That is why your site needs to look good and function just as well on mobile devices as it does on a computer screen. We incorporate responsive design into all the websites we build, which increases customer convenience, which is great for business.

Security – If your customers are using valuable information when they use your services, then they will want the assurance that their information will be secure and will not get into the wrong hands. We use the HTTPS security protocol on all of our sites to ensure that the information of customers is always safe. This protocol encrypts the connection between the user and the website so that their information is safe and secure. A site that has high security is necessary both for protecting the valuable information of your customers and for establishing trust between you and your customers.

Accessibility – Most new websites, and even older ones, now have options that can make them more accessible for people with aural, visual, and motor impairments. Those options make a website more open and welcoming to a wide variety of people and show that you care about attracting customers from all walks of life.

On The Map Marketing Can Help Your Cincinnati Business

As you can see, we are a full-service Cincinnati SEO company that can make your website look great, have it function like a well-oiled machine, and get it ranking high on the first page of the search engines. All of our work is done in house without any subcontracting to outside businesses. That means we are agile and flexible when it comes to making changes and addressing problems. That is because we can quickly go to the person responsible for making those changes instead of having to go through several steps to get to the right person.

We have made our case as to why SEO is the right marketing strategy for any sized business and why On The Map Marketing is the Cincinnati marketing company to implement that strategy. So if you want your company to rise like a phoenix, then contact us to find out how we can help your Cincinnati business.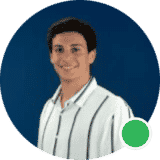 Let us prepare a FREE SEO
audit for your site!
Fernando Abello – Head of Sales Intelligence
---
"We look at every dollar companies invest in their company using our services an enormous responsibility that we take seriously."
We have been able to follow and strictly adhere to this code by building a team of some of the brightest and most talented web developers, designers and SEO consultants in the industry. Our team is driven to be the best at what we do and to never compromise. We can only grow through the work we offer to our clients.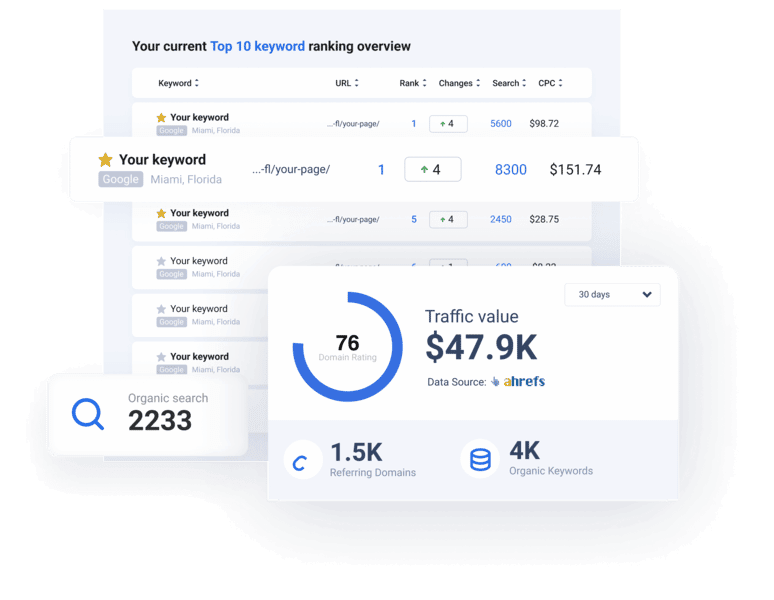 Our SEO clients get results
Increase in Generate Leads Monthly
Our clients say it best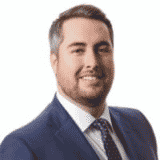 "When we first started our own practice, we lacked a natural online presence. We began our SEO Campaign with the purpose of generating leads and now we're ranking competitively in multiple cities and are receiving on average 90+ phone calls a month. I would recommend them to any Law Firm seeking to expand their online presence."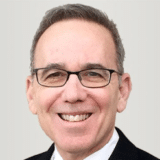 "The work is absolutely exceptional. On The Map redeveloped the whole site from an engineering standpoint. They did a great job fixing my website, which now is very user-friendly and has a modern, clean seal. They are very professional and have a passion about what they're doing."
"I started with On The Map a few months ago and am very please and impressed with the brilliant work they have performed towards my law firm's digital marketing efforts. They have put us on the first page of Google for a variety of important search terms. I now feel that my law firm is on equal footing with larger law firms in the very competitive sphere of digital marketing. I worked most often with Julian, Marcela and Bri. Thank you On The Map."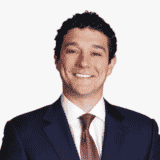 "A budget of $20,000.00 translated into a significant anticipated profit! On a budget of approximately $20,000.00, Val and her team were able to take my website from Google's back pages all the way to Page 1 (and, in some cases, Position 1) for a slew of very valuable search terms. This has translated into real money and a significant anticipated profit."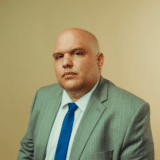 "I have been delighted with my experience at On the Map. Going solo and trying to navigate the waters of building a website and finding the right SEO company was daunting. Thankfully, I made the right choice with On the Map. My site looks better than I ever could have expected and I am quickly getting traffic and calls. I would recommend On the Map to any attorney (outside of my practice area and region) to go with On the Map."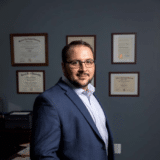 "Serrantino Law, LLC is a general litigation law firm located in the heart of Middletown, Connecticut. At Serrantino Law, we put our clients' needs first. If you've been injured in a Motor Vehicle Accident, injured on the job, charged with a crime, or even if you're being sued by a longtime business partner, we are there for you. Attorney Serrantino and his staff have years of experience representing clients in all areas of general litigation. Attorney Serrantino will ensure that ALL of your rights are protected, even those rights you may not even know you have."
What SEO services do we offer?
Award-winning SEO experts
On The Map Marketing is a truly global digital marketing agency. The team is constantly growing to meet the needs of our clients, with over 50 people filling the conference rooms, offices and sales floors.
Each person is important to us because we wouldn't be here without our clients. Each business is important because it's the passion of business owners that gives us our motivation and direction when building their online presence.
"We positively impact the world, one person,
one business, one dollar at time."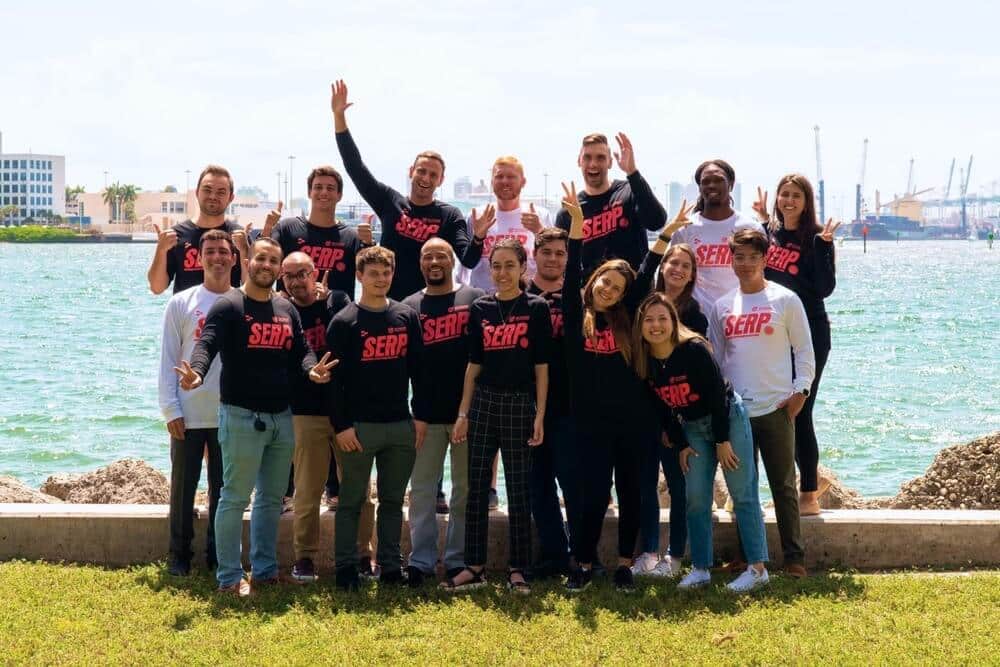 Revenue Generated for Our Clients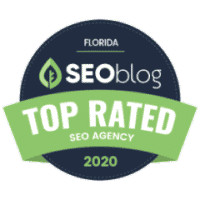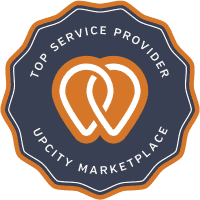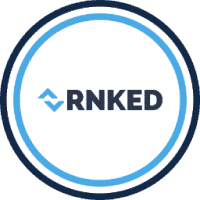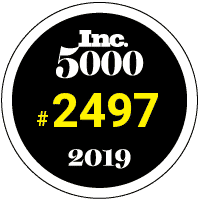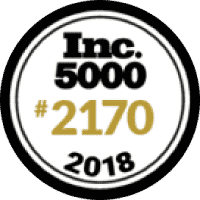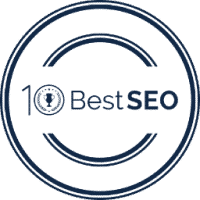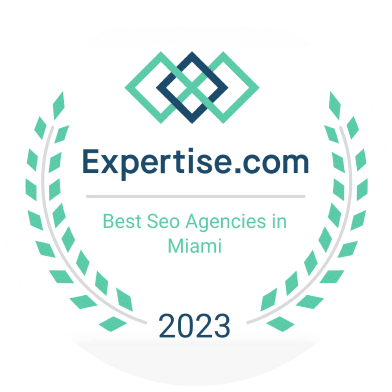 Let us do a FREE SEO audit for your site!