Chicago Web Design Company
Shine in the Chicago Market With
Design Services That Deliver!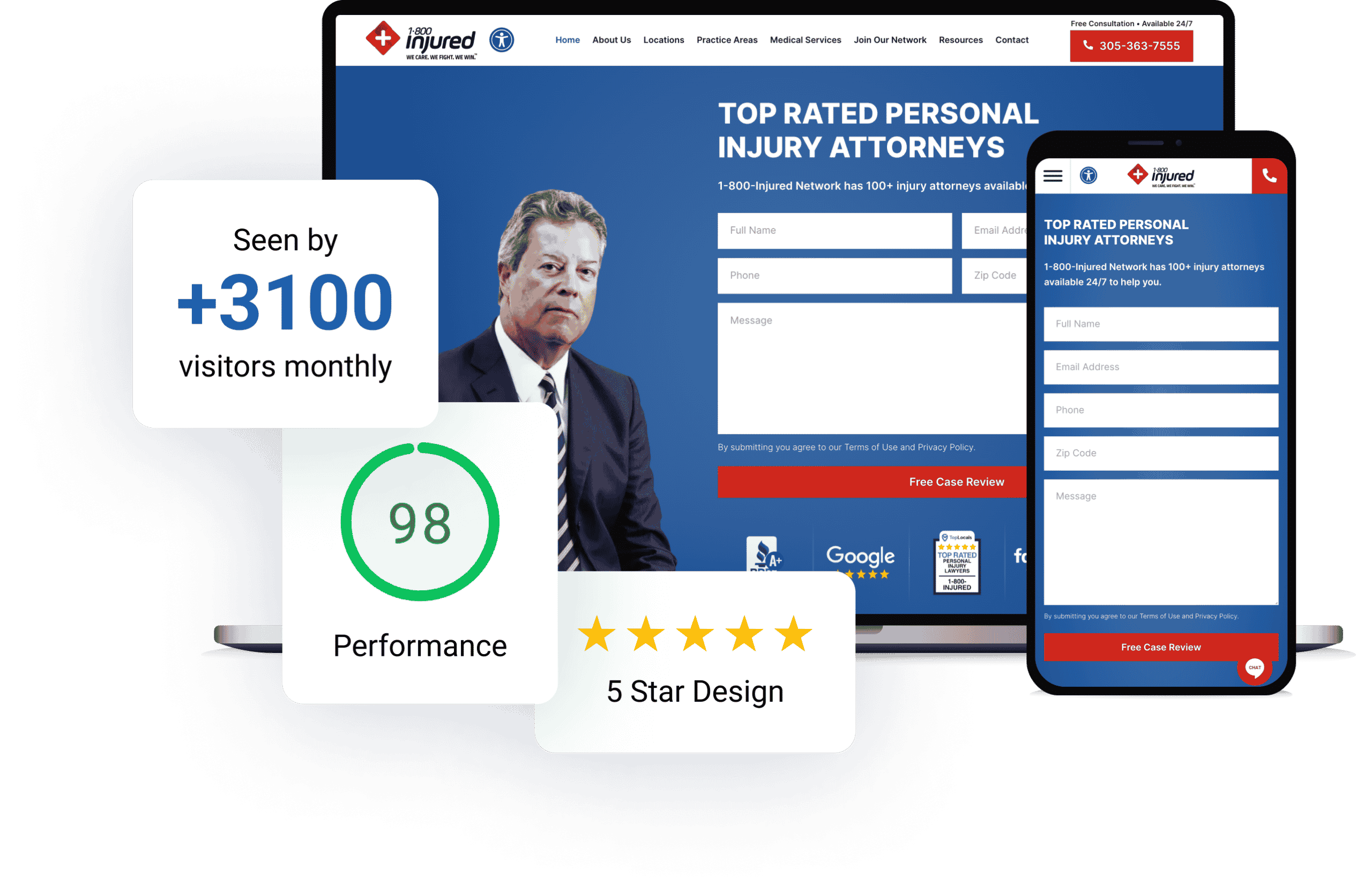 The best way to get your business noticed is with a slick, well-designed, highly-optimized, user-friendly website. And the best way to get a slick, well-designed, highly-optimized, user-friendly website in Chicago is by working with On The Map Marketing.
Our Chicago Web Design Project Statistics

1357+

Designs Created

1528+

Websites Launched

784+

Managed

2841+

Satisfied Customers

Steps to our Chicago Web Design Process

The following are the high-level steps in our web design process, involving many people on our team who are focused on gathering the best insights for your needs, determining the ways that your audience wants to be engaged with, and packaging it all into an intuitive, attractive, and effective website.

Analysis

Before the first wireframe is mocked up, before a word of copy is written, and before even a general idea of how we want to execute your Chicago website design, we will go through a rigorous analysis phase in order to understand your customers, their buying habits, their online behavior, and what the market looks like in terms of competition, traffic, and more. Once we have done a deep-dive into all of the most important aspects of your online presence, we will take this information into a series of brainstorming sessions in order to start to develop a winning strategy.

During this phase, your input will be valuable to help us contextualize your customers, the values that they have, and why you are the right business to help solve their problems or meet their needs. Chicago web design goes well beyond making a pretty site: it takes a lot of research to get it right.

Strategy

It can be easy to want to dive headfirst into site design without considering the overall strategy of our execution, such as goals like traffic, conversions, and more. We will take the time needed in order to customize a strategy designed to provide you with the metrics and engagement that you expect. We will identify a variety of conversion types, such as signing up for a newsletter, scheduling a call, or purchasing a product, and then begin to develop "funnels" intended to help your visitors along their journey and finally take the action they desire.

Once we have developed a strategy with clear, actionable targets and goals, then we will be able to move forward with the design phase of our project.

UX/UI Design

User experience design (UX) and user interface design (UI) are two important design principles that overlap but are uniquely different and important. A website's UX is the type of experience that your use has when they are on your website. Are you looking for an entertaining website or a simple and informative one? We will use our analysis, as well as your in-depth understanding of your customers' habits, to determine an appropriate and effective experience for visitors.

User interface design worries less about the "mood" of your site and more about the actual interface that a user must navigate once they have arrived on your page. If your target conversions are for a user to contact you for an appointment, then it is important that the UI is designed in a way that allows for simple contact. If you have multiple target conversions (which is common), then each funnel will need to be considered individually.

Design Approval

Once we have laid out the wireframes and nailed down the UX/UI of your site, we will then go into the approval phase where you have final approval of which design elements are used and which are replaced. As you can see by just the few steps listed above, there is a lot that goes into designing an effective site. However, your approval is one of the most important pieces of the entire project.

Grow Your Business with our Chicago Web Design Services

Chicago is home to many small businesses, and a significant number of these businesses are growing impressively. Additionally, Chicago is the home to an increasing amount of technological advances driven by Chicagoans and the businesses that they are running. On one hand, this is an extremely encouraging fact that means there will continue to be an influx of talented employees and motivated buyers in our city, but it equally means that there will be growing competition in a variety of markets — yours included.

Luckily, On The Map Marketing has the experience that you need in order to design a site that will drive the right traffic to your business, and we can help you get in front of the competition with our extensive experience with Search Engine Optimization, and our large in-house team of Chicago SEO experts. The combination of effective web design for the Chicago market and a comprehensive SEO strategy can be the difference between a gorgeous but ineffective website, and one that consistently drives valuable conversions. Get a FREE Quote now

Why Choose Our Chicago Web Design Services?

Web Design Experts With Over 10 Years Of Experience

When your customers come to you for your services, it is because they trust your expertise in your industry and expect quality results from your work. You can expect the same when you hire On The Map Marketing as your Chicago web design company. Our web design experts come from a wide range of backgrounds in digital marketing, design, development, and marketing, which is one reason why our Chicago web design is unparalleled in quality and results.

All Work Done In House

It is common for many companies to advertise themselves as a Chicago web design company, but outsource their labor across the world in order to maximize their profits by leveraging cheap contractors. While the web design company certainly saves money, the end result is that you will be handed a website that does not meet your standards of quality. This is why On The Map Marketing keeps all of our work in house, so that we can have maximum quality control over our work, and so that you can expect consistency through every step of the project.

Consistent Positive Results

Above all, our history of success with Chicago website designs speaks for itself. During your initial conversations with our team, we will be happy to discuss our historical results in a range of markets and industries, all of which are excellent indications that we will be able to provide you with the quality that you expect. We are proud of our portfolio, so be careful how interested you sound when talking to one of our representatives: you may end up having your ear talked off about our history of successes!

Contact Us for SEO & Mobile Friendly Websites: Work With a Proven Chicago Web Design Company

If you are in the market for a reliable and experienced web design company in Chicago, look no further than the team at On The Map Marketing for a one-stop design process. We have been in the industry for more than a decade, and our staff is full of experts in a range of fields that come together in order to provide you with a high-quality website that produces results. When you are working with On The Map Marketing, you can be confident that you are getting your money's worth and more, including our expertise and insight into what makes a business website successful and productive.

Take a look above to get an idea of the quality of service that you get as one of our valued clients, starting with our in-depth market analysis to determine what your audience and customers want, why you are the best option for their needs, and how we can message these benefits effectively. You know your business inside and out, and we know web design. Let's work together in order to provide your target audience with an informative website and a simple way to reach you in order to get the services or products that you provide.

Contact us now to speak directly with our team about your specific needs, and we will be able to give you an idea of how we can work with you to meet your goals within your budget.

The sooner you reach out to our team and speak with one of our representatives about your needs for Chicago web design, the sooner we will be able to have your new site launched and start driving important traffic and valuable conversions to your page. Your business deserves to get the attention and traffic that your quality of work commands, Together, we can give your business a face for the growing Chicago markets, and give you a leg up on the competition.
Let us prepare FREE a design
audit for your site!
Sarah McMahon – Sr. Digital Marketing Specialist
---
"We look at every dollar companies invest in their company using our services an enormous responsibility that we take seriously."
We have been able to follow and strictly adhere to this code by building a team of some of the brightest and most talented web developers, designers and SEO consultants in the industry. Our team is driven to be the best at what we do and to never compromise. We can only grow through the work we offer to our clients.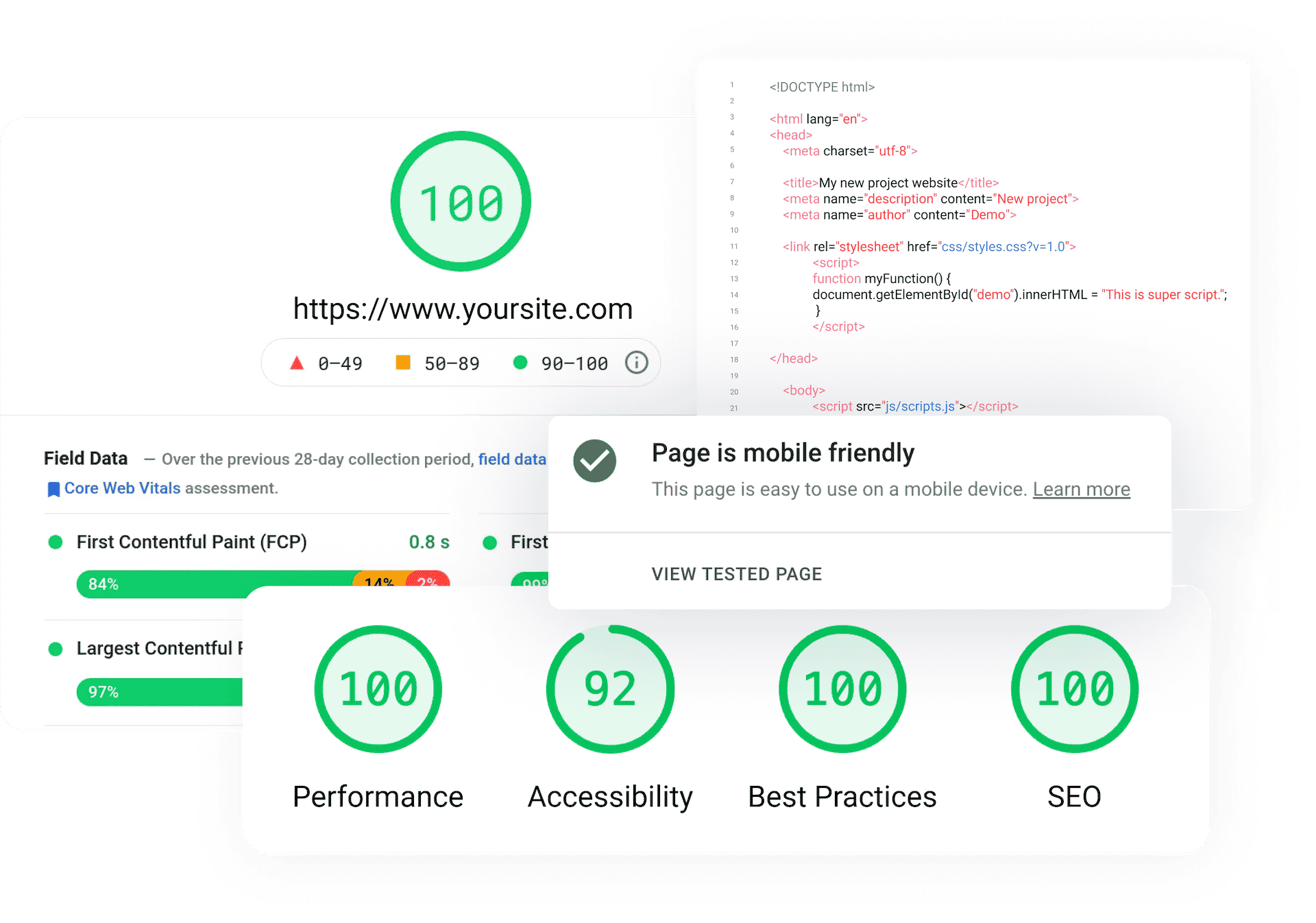 Our clients say it best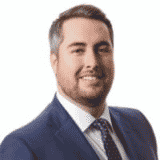 "When we first started our own practice, we lacked a natural online presence. We began our SEO Campaign with the purpose of generating leads and now we're ranking competitively in multiple cities and are receiving on average 90+ phone calls a month. I would recommend them to any Law Firm seeking to expand their online presence."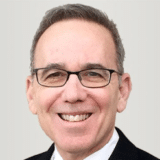 "The work is absolutely exceptional. On The Map redeveloped the whole site from an engineering standpoint. They did a great job fixing my website, which now is very user-friendly and has a modern, clean seal. They are very professional and have a passion about what they're doing."
"I started with On The Map a few months ago and am very please and impressed with the brilliant work they have performed towards my law firm's digital marketing efforts. They have put us on the first page of Google for a variety of important search terms. I now feel that my law firm is on equal footing with larger law firms in the very competitive sphere of digital marketing. I worked most often with Julian, Marcela and Bri. Thank you On The Map."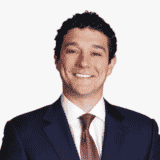 "A budget of $20,000.00 translated into a significant anticipated profit! On a budget of approximately $20,000.00, Val and her team were able to take my website from Google's back pages all the way to Page 1 (and, in some cases, Position 1) for a slew of very valuable search terms. This has translated into real money and a significant anticipated profit."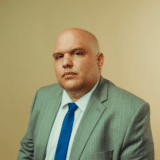 "I have been delighted with my experience at On the Map. Going solo and trying to navigate the waters of building a website and finding the right SEO company was daunting. Thankfully, I made the right choice with On the Map. My site looks better than I ever could have expected and I am quickly getting traffic and calls. I would recommend On the Map to any attorney (outside of my practice area and region) to go with On the Map."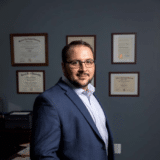 "Serrantino Law, LLC is a general litigation law firm located in the heart of Middletown, Connecticut. At Serrantino Law, we put our clients' needs first. If you've been injured in a Motor Vehicle Accident, injured on the job, charged with a crime, or even if you're being sued by a longtime business partner, we are there for you. Attorney Serrantino and his staff have years of experience representing clients in all areas of general litigation. Attorney Serrantino will ensure that ALL of your rights are protected, even those rights you may not even know you have."
What website design services do we offer?
Award-winning web design experts
On The Map Marketing is a global digital marketing agency. The team is constantly growing to meet the needs of our clients, with over 50 people filling the conference rooms, offices and sales floors.
Each person is important to us because we wouldn't be here without our clients. Each business is important because it's the passion of business owners that gives us our motivation and direction when building their online presence.
"We positively impact the world, one person,
one business, one dollar at time."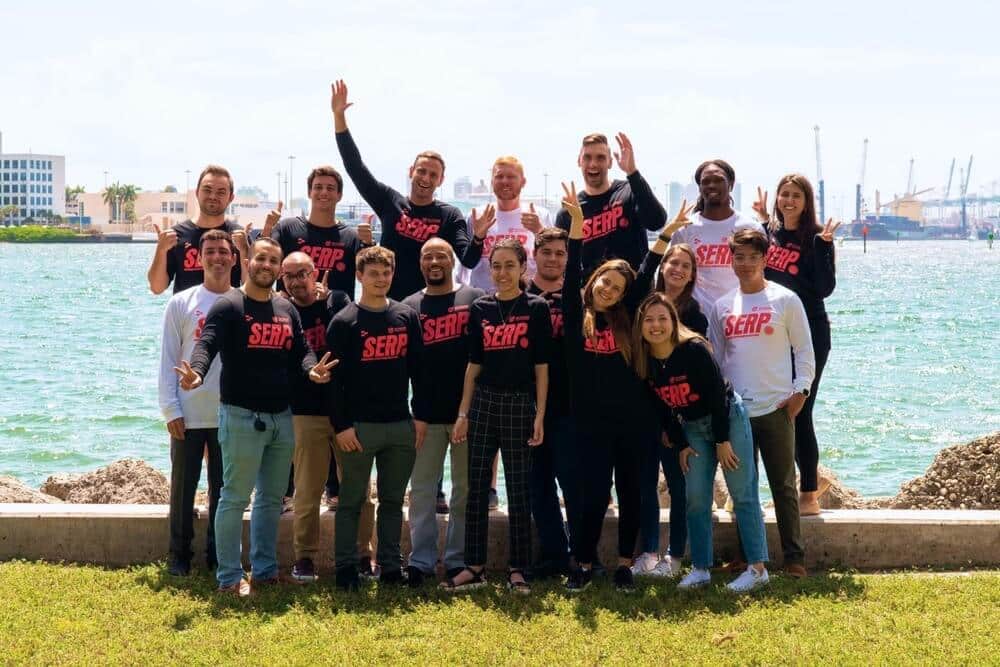 Revenue Generated for Our Clients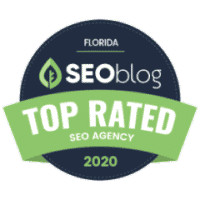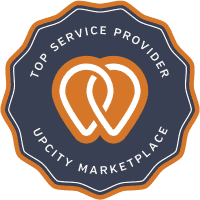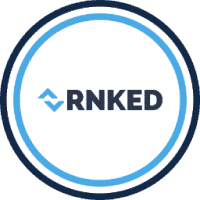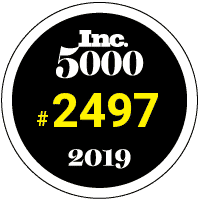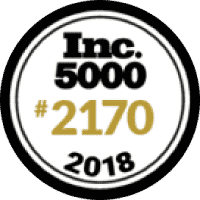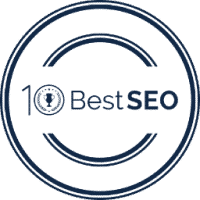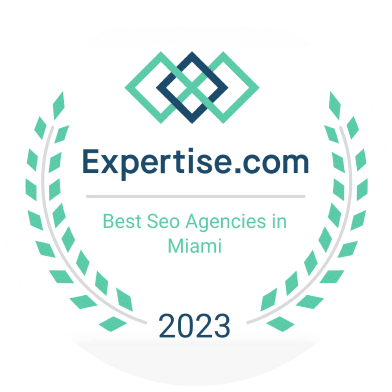 Let us do a FREE design audit for your site!