Chicago SEO Agency
Dominate the Chicago Market With
SEO Services That Deliver!
Our results speak for themselves. Our Chicago SEO clients have RANKED Position 1 for some of their most competitive terms. We can do the same for your business! Contact our Chicago SEO agency today to get started on a top SEO campaign today.
Our Chicago SEO Experts will Fully Analyze your Website

How did you design your website? Did you choose a layout that reflected your brand first, and really pounded in the message of who you are? Or was your website created with the end-user in mind? Our Chicago digital marketing experts at On The Map Marketing (OTM) have seen and developed every type of website, and have led many successful digital marketing campaigns for multi-million dollar corporations to newer websites by startups and individual entrepreneurs. Regardless of the size of your company or the amount of traffic your site is currently generating, all of our Chicago SEO services begin with an in-depth analysis of your company's website based on the standards set by the largest SEO company in the world: Google!

When our SEO experts analyze your website, they do it from the perspective of the end-user: a real, live human being. First, they analyze the layout of your overall website, starting from the homepage where you will make your first impression with potential long-term clientele. Your website must be structured for easy navigation. Google tracks how long each user spends on each of your webpages, and how many times they press the back button. Easy navigation means helping users find what they need and compelling them to stay on your website.

You can entice users to read your website's content, watch your videos, and even post links to your website on their social media accounts. Organizing this content also helps to capture users' attention. There are important questions our experts ask themselves as they navigate your website:

Does each webpage follow a logical structure and communicate a consistent, fresh, and clear message?
Is the content (images, videos, or infographics) relevant to the content on each individual webpage? Is it high-quality content without errors or ugly pixelation?
Does each of the individual webpages have proper title tags, meta descriptions, headers, and keywords incorporated not only into those elements but the rest of the content

These are just some of the questions our Chicago SEO company will use to assess how SEO-friendly your website is, and how to improve your website to have it rank higher in search engine results pages.

Keyword Research for SEO Done by our Specialists

There are two types of keywords: short-chain keywords and long-chain keywords. Both have their advantages and weaknesses. Balancing between the two is a great way to start building your SEO strategy. First, we take a look at the short-term keywords that are trending for your business or in your niche. These keywords are between one and three words long. They are thus very broad in scope, and generally indicate that the user is doing a wide search with a vague goal in mind. For example, they might be looking to buy a winter jacket, but have not specified a brand, material, or special feature. Long-chain keywords, on the contrary, are at least four words, very specific, and generally lead to higher conversions even though the scope of their search is much more narrow. An example would be "women's waterproof winter jacket."

The Chicago SEO team starts by analyzing your current website's search traffic and Google rankings. If we find in the analysis that a webpage on your website ranks well in Google's organic search results for a very specific keyword, then we compare that to the keyword's monthly search traffic. You want both a favorable ranking and a high-traffic keyword because that indicates that the keyword is generating and attracting a healthy amount of traffic. So our experts will give you the ranking data for each keyword on your site and its monthly traffic rate along with our recommendations for how to modify, improve, or replace each keyword. In the end, our goal is to increase the amount of value each keyword adds to your website's performance.

Full Website On-Site Optimizations

Do visitors and potential long-term clients stay on your website, share it, and easily find what they're looking for, or are they leaving your site to visit other similar sites from your competitors? If so, why? There are two broad ways of looking at optimization: on-site and off-site. On-site SEO is applied when SEO experts update and optimize an existing website to increase rankings on search engines. Finding answers to these questions is part of that process. Each webpage on your website is analyzed using every factor available, and this applies to everything that can be viewed by the user, down to the coding.

Off-site SEO is when SEO experts modify content on external websites, such as social media accounts and other websites that link back to yours. While these are definitely important to think about, and no marketing plan is complete without these considerations, we focus on the website where these accounts eventually lead the user to in the end.

There are many ways to optimize your website. First, you want to be sure that your headers are appropriate and include the targeted keywords that your On The Map Marketing team is working on optimizing for you. Websites that are organized with proper h1, h2, h3, and h4 headers, with the h1 being the main header and main idea of the webpage, are more organized, and thus easier for your users to read. Meta-descriptions help them to know what your link is about before they click on it from search engine results pages, and clear title tags attract users who are looking for your business.

Niche-Specific Link Building Outreach

As with all other practices, there is a right way and a wrong way to incorporate SEO strategies into your website. One of the key areas where a strong strategy is needed is with link building. This is also often one of the most misunderstood parts of SEO. Our Chicago SEO team uses the link-building techniques endorsed by Google, as well as other techniques that are considered best practices within the industry. According to Google, in order for your website link to rank well, it needs to be descriptive, concise, and easily seen.

Google assesses your website's backlinks and rates your website on those links. Backlinking is the main way of developing niche-specific outreach strategies. One way of thinking about backlinking is like citing your sources when you were in school and had to write research papers. In the world of SEO, however, we call these authority links. Linking to other websites with high authority, such as government websites or well-respected public institutions' websites, improves your ranking on Google. If your company has a celebrity blogger who uses your products, for example, then they can include a backlink to your website. This helps to build an online community that your customers become a part of. Then they will regularly want to visit your website, not just for your products, but to read your blog or take in your content as an authority in this niche field.

Fully Optimized Custom Content for your Business: Content is King!

The changes in how users interact with websites have reshaped the online industry. In 2017 mobile users were 50% more likely to buy something from their mobile device immediately than in 2016. One reason for this shift is that websites are better optimized for mobile use, which means that webpage loading speeds have increased. People like being able to find what they want quickly, and to go through the check-out process just as smoothly. This has changed how consumers purchase their products and has given SEO experts new data that shows how demands are changing. Consumers have redefined the conversion process, or what is referred to as the marketing funnel. What is a marketing funnel? Put quite simply, it is the path a user takes from first seeing your website on a search engine results page, to seeing the confirmation of a sale or reservation of a service.

How people access your webpage and how they evaluate yours against a competitor matters greatly. When users are evaluating your company against others, they will visit your website as well as others, including social media websites, to compare your product or service with a competitor's. People expect to be taken care of along the way, with answers easily coming to them from the experts in your niche field – you. The easier it is for them to get what they want, including answers to precise questions, the more likely they will end up a conversion, whether they're on a mobile device or a desktop computer. To meet consumers' needs and adapt to changes in their online behavior, our SEO Chicago campaigns focus on creating content that accommodates the needs of mobile and desktop users by using concise descriptive language in easy-to-consume paragraph formats. Additionally, our SEO experts provide users with the statistics and facts they need to make an informed opinion on your product or services.

Customized Reporting Made Just for You!

If you're making any sorts of decisions or trying to evaluate the progress of something without data, then you're making guesses in the dark. Every SEO Chicago campaign starts by analyzing your website's search engine rankings and end with how your website's conversation rates, web traffic bounce rate are impacted by SEO. Our analysts take a holistic approach to evaluate your website and use other metrics such as:


Call measurement
Website analytics
Conversion rate measurement
How targeted keywords rank on search engine results pages

The number one goal of an SEO campaign is to rank in the number one spot on Google search engine results pages. The only way to assess how well your campaign is going is by using data. Our Chicago SEO services include analyzing:


How many times your website was clicked on from a search engine listing over a certain period of time. This data allows our SEO experts to measure the impact of their optimization strategy on your website's performance.
How many times a user clicks on your website listing on Google, compared to how many times your website's listing was actually viewed on a webpage. Google refers to this as an "impression." This information can be used to determine what elements may need to be adjusted on your websites, such as your title tags and meta-descriptions. An impression is not worth anything if the user is not clicking on your website from a search engine result page.

The difference between search tracking software, like Google Search Console, and website analytics software, like Google Analytics, is that one measures how your website interacts with other websites, whereas the other analyzes how real people interact with your website. Both data sets are important in understanding how your website is performing.

Measuring a website's conversion rate is a key performance metric for any website. Effective conversion rate tracking incorporates call tracking data into the analysis as well. Included in this rate is when a phone call is received from one a customer who clicked on the call icon on one of Google's local listings. This is not only an indication of your website's performance but helps to keep it in that higher spot on search engine results pages.

Why Choose Our Chicago SEO Services?

SEO Experts with over 10 years in the Industry!

Ten years ago the world was different. Fewer people were on social media, and smartphones were not as refined as they are now. The proliferation of different social media and sharing platforms has changed how people share ideas and learn about new companies and websites. Our culture has changed, and our Chicago SEO company has seen the ups and downs, trends and failures, and breakthrough surprises in the industry. Trust those who have seen all sorts of websites, strategies, and successes. It also means that our team at On The Map Marketing knows how to forecast and think ahead. You can only know such things if you know where you have been. In fact, in 2017 and 2018 our company was recognized by Inc. Magazine as one of the 5000 fastest-growing companies in the United States!


All Work Done In-House

The simple truth about human beings is that they work better together in small groups where skills are diversified among members. Because they're in close proximity, there are more opportunities to communicate. It also means that over time, relationships have been built among the members to allow them to come to each other with ease and openness whenever a challenge has arisen. In-house communication systems enabled by some of the most innovative technology in the world allows our staff to stay in the loop on all aspects of your campaign, so nothing falls in the proverbial cracks. When work is outsourced to third parties, deadlines are often not met, instructions have to be re-communicated often, and it leads to a very inefficient process. The best writing and design come from a team that is working together. Therefore, from our developers to our sales team, all of the work is done in-house with our talented team.


Tracked Data

Tracking your data is how you know what parts of your SEO digital campaign are working, and which ones need to be modified. Otherwise, you're going to be making guesses. That is why all of the SEO Chicago packages offered by On The Map Marketing include monthly reports, so our clients can see the impact our services are having on their website's search engine rankings, performance, and ability to convert users.

Consistent Results!

At On The Map Marketing, our belief that good work comes from upholding high standards and bringing in people who reliably meet them every time. Our Chicago SEO team stands by their commitment to delivering the highest quality SEO services available to our clients.
Our portfolio is full of successfully build websites that we've developed for our clients over the years, as well as a growing list of testimonials from business owners just like you. Call the Chicago SEO team at On The Map Marketing today!
Let us prepare a FREE SEO
audit for your site!
Sarah McMahon – Sr. Digital Marketing Specialist
---
"We look at every dollar companies invest in their company using our services an enormous responsibility that we take seriously."
We have been able to follow and strictly adhere to this code by building a team of some of the brightest and most talented web developers, designers and SEO consultants in the industry. Our team is driven to be the best at what we do and to never compromise. We can only grow through the work we offer to our clients.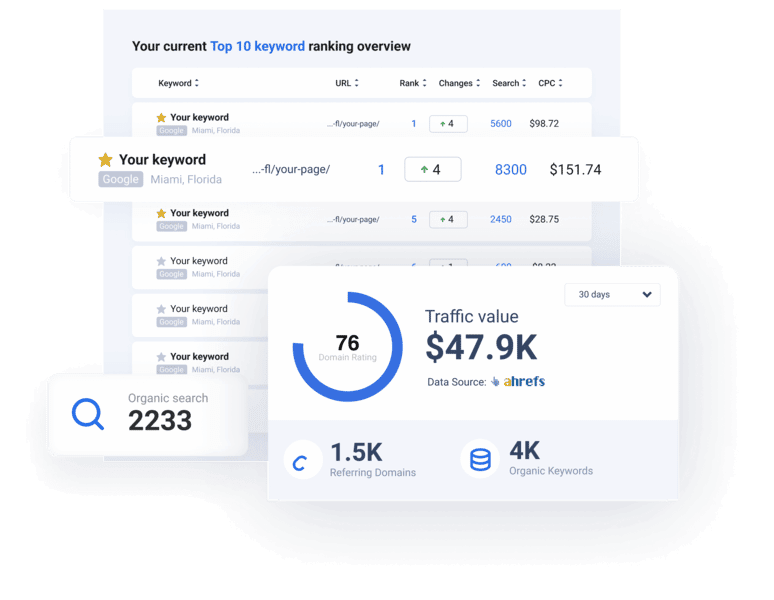 Our SEO clients get results
Increase in Generate Leads Monthly
Our clients say it best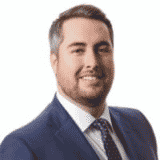 "When we first started our own practice, we lacked a natural online presence. We began our SEO Campaign with the purpose of generating leads and now we're ranking competitively in multiple cities and are receiving on average 90+ phone calls a month. I would recommend them to any Law Firm seeking to expand their online presence."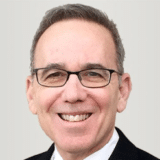 "The work is absolutely exceptional. On The Map redeveloped the whole site from an engineering standpoint. They did a great job fixing my website, which now is very user-friendly and has a modern, clean seal. They are very professional and have a passion about what they're doing."
"I started with On The Map a few months ago and am very please and impressed with the brilliant work they have performed towards my law firm's digital marketing efforts. They have put us on the first page of Google for a variety of important search terms. I now feel that my law firm is on equal footing with larger law firms in the very competitive sphere of digital marketing. I worked most often with Julian, Marcela and Bri. Thank you On The Map."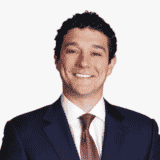 "A budget of $20,000.00 translated into a significant anticipated profit! On a budget of approximately $20,000.00, Val and her team were able to take my website from Google's back pages all the way to Page 1 (and, in some cases, Position 1) for a slew of very valuable search terms. This has translated into real money and a significant anticipated profit."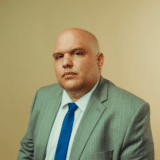 "I have been delighted with my experience at On the Map. Going solo and trying to navigate the waters of building a website and finding the right SEO company was daunting. Thankfully, I made the right choice with On the Map. My site looks better than I ever could have expected and I am quickly getting traffic and calls. I would recommend On the Map to any attorney (outside of my practice area and region) to go with On the Map."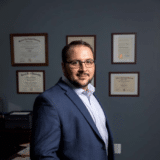 "Serrantino Law, LLC is a general litigation law firm located in the heart of Middletown, Connecticut. At Serrantino Law, we put our clients' needs first. If you've been injured in a Motor Vehicle Accident, injured on the job, charged with a crime, or even if you're being sued by a longtime business partner, we are there for you. Attorney Serrantino and his staff have years of experience representing clients in all areas of general litigation. Attorney Serrantino will ensure that ALL of your rights are protected, even those rights you may not even know you have."
What SEO services do we offer?
Award-winning SEO experts
On The Map Marketing is a truly global digital marketing agency. The team is constantly growing to meet the needs of our clients, with over 50 people filling the conference rooms, offices and sales floors.
Each person is important to us because we wouldn't be here without our clients. Each business is important because it's the passion of business owners that gives us our motivation and direction when building their online presence.
"We positively impact the world, one person,
one business, one dollar at time."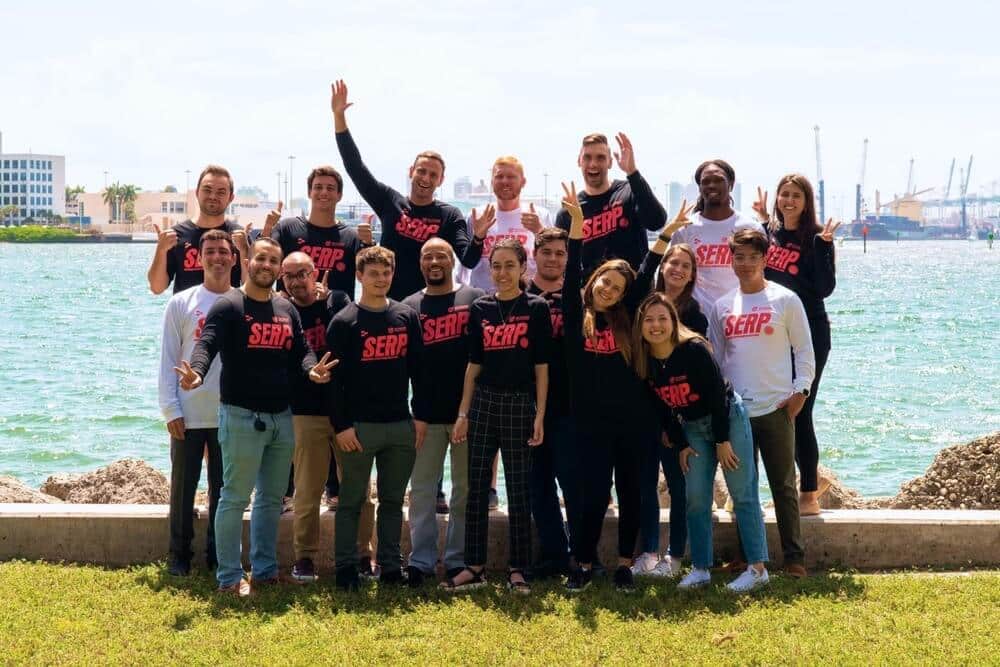 Revenue Generated for Our Clients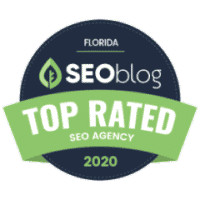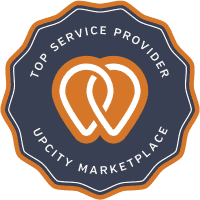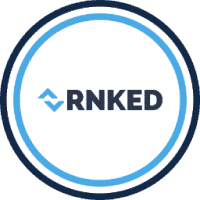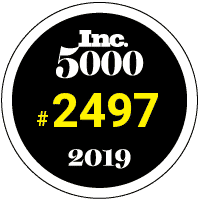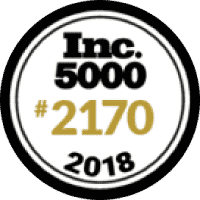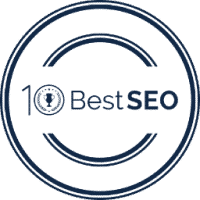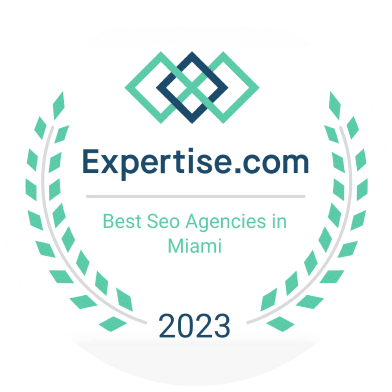 Let us do a FREE SEO audit for your site!