How Link Building Helped Roberts | Jeandron Law Get +160% Leads and +175% Traffic in 7 Months
Law Firm Link Building Case Study
Jeandron Law wanted to get big personal injury cases via SEO in the competitive Orange County California market. But they had a low domain authority. On The Map Marketing built high quality links that scaled their brand's authority, reputation, traffic, and leads.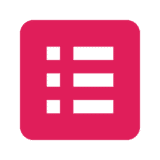 +160%
Form submissions & calls
+175%
Organic traffic
7 months
Duration of campaign (Jan 23, 2022 to August 31, 2022)
What On The Map
Marketing provided
Link building
Site structure optimization
SEO content
Challenges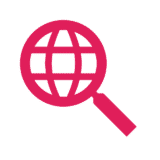 Low DR
Roberts Law had a relatively low DR for their market
Keyword difficulty
Most expensive keywords were not generating the majority of conversions
Keywords
Client expressed interest in ranking for personal injury keywords related to car accident, wrongful death, medical malpractice, etc. in the super competitive "Orange County California" area.
Here's a glimpse of the keyword difficulty (KD) score for keyword #1:
---
---
Roberts Law had a relatively low DR for their market.
Solutions
Link gap analysis
Granular anchor text analysis
Link building strategy
Site's structure optimization
What We Did to Improve This Website
We conducted a thorough link gap analysis for Roberts | Jeandron Law:
---
We also did a granular anchor text analysis — breaking down the ratio of the direct, branded, random, and URL anchors for our top competitor. Finally, we proposed a link-building strategy based on the above, which included:
---
Here's a snapshot of our project management to get these backlinks for the firm: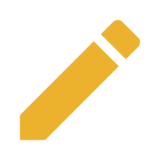 46 Guest posts
Niche edit backlinks and no follow links
---
Roberts Law had a relatively low DR for their market.
Other Improvements
Besides link building, our team:
Optimized the entire site's structure for their primary location in California,
Re-optimized their homepage for California
Created SEO optimized authority pages and two new location pages
Results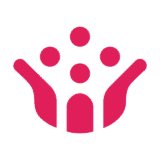 +160%
Lead increase
Form submissions & calls: +160% in 7 months
+175%
Organic traffic
Organic traffic increase +175% in 7 months
What We Did to Improve This Website
Here's how the referring domains for Roberts | Jeandro jumped:
---
50 mentions from publications
Here are a few DR > 50 mentions they got from prominent publications:
---
Their keyword rankings jumped within three months of launching their campaign (which is pretty extraordinary as SEO takes time):
---
It corresponded with an increase in monthly users:
---
They broke into page one for an important keyword: "Orange County car accident attorney"
---
They broke into page one for an important keyword: "Orange County car accident attorney"
---
And their leads jumped from 23 in February to 60 in August:
Chintan Zalani
Head of Content Marketing
Anete Lazdina
SEO Tech Director