On The Map Boosted House Pro's Domain Rating as a Needed Foundation for Their SEO Strategy
House Pro used our Domain Booster package to skyrocket their Domain Authority from a paltry 2 to, at the time of publishing, 24. Our Local Domination SEO package started the upward trend, and the client saw truly exciting results once the Domain Booster was put in place. House Pro's authority jumped up 12 points in a matter of months with the right backlink strategy in place, and is still rising.
What On The Map
Marketing provided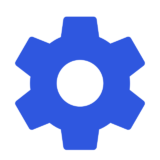 SEO strategy
Link building
SEO content
Challenges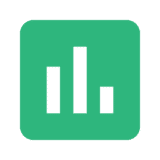 Low Domain Authority
House Pro came to us with a Domain Authority of 2.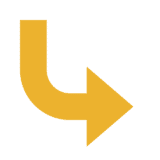 Slow Growth
Their Domain Authority raised naturally with our SEO efforts, but slowly.
Extensive effort with improvements
Ranking for targeted keywords took extensive effort with such a low Domain Authority.
What Is Domain Authority?
Domain Authority is a metric that's used to predict how well a website will rank on search engine results pages (SERPs). It is measured on a scale from 0 to 100, with higher scores indicating a greater likelihood of ranking well in search engine results. The score is calculated by taking into account various factors, such as the number and quality of backlinks (links from other websites to the target site), the overall link profile, and other factors that contribute to a website's authority and credibility.
Domain Authority is used to gauge the relative strength of a website's backlink profile compared to other sites. A higher Domain Authority score indicates that a website has a strong backlink profile and is considered more authoritative. Perhaps to no one's surprise, the only website with a Domain Authority of 100 is Facebook, as it is linked to and from by millions of users every single day. SEO experts consider a Domain Authority of 20+ to be competitive for local SEO efforts.
Understanding House Pro's Challenges
When House Pro signed on with our digital marketing service, they began with a Domain Authority of 2. This low of a number is quite problematic. For one, Google sees websites with low authority as potentially less-than-reputable, making it difficult to rank for keywords. The client's goal was to rank in the top few results for "AC Repair Houston," a keyword far too competitive to achieve with a Domain Authority of 2.
Google's recent EEAT update placed even more importance on the credibility of websites. EEAT, which stands for Experience, Expertise, Authoritativeness, and Trustworthiness, states that "trust" is at the center of this concept. Showing your website knows what they're talking about is "the most important member of the EEAT family" according to Google. As evaluating the reputation of websites and content contributors has become a major ranking factor on SERPs, House Pro's SEO efforts were facing a major hurdle.
Solutions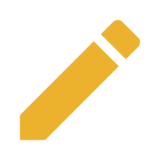 Guest posts
Our content team created well-written, trustworthy guest posts.
Backlinks
We facilitated backlinks from high-authority websites.
Domain Authority
Our effort resulted in major jumps in Domain Authority.
Keyword rankings
As the Domain Ratings have risen, we've seen an exciting rise in keyword rankings too!
Securing Backlinks From Highly-Reputable Domains
The foundation of our Domain Booster package is to increase the authority of a website and allow for more keywords to be indexed. Our in-house backlink team got to work garnering backlinks for House Pro from a variety of high-value sources. It isn't as simple as finding one third-party resource and getting a handful of links from them, as Google rewards those who have links coming from more websites than those who have links coming from just one. Five backlinks from five websites is considered more reputable, and therefore rewarded, over 10 backlinks from one website. As our goal was, and still is, to make House Pro as authoritative as possible, this is what we set out to do. We were able to secure backlinks from six different domains with authority ratings high enough to increase House Pro's authority.
House Pro came to us with a Domain Authority of 2, nearly as low as a website can possibly be. Through our SEO efforts over the course of about a year, we achieved a Domain Authority of 12. When the Domain Booster was put in place, this number jumped to 24 in a matter of only four months.
Results
When the Tide Rises, All Ships Rise as Well
As the Domain Authority rose, so too did our rankings for keywords like "New AC unit" and "AC tune up." This is because Google makes it easier for more authoritative websites to rank for all keywords naturally, even those you're not specifically targeting with SEO efforts.
Achieving Credibility in Google's Eyes
It's important to note that the higher the Domain Rating, the less external backlinks are needed in order to show authority. Websites are also able to rank for targeted keywords faster, with less manual effort. This is because a higher Domain Rating proves to Google that you are credible, and therefore less SEO efforts are needed to achieve strategy goals.
About On The Map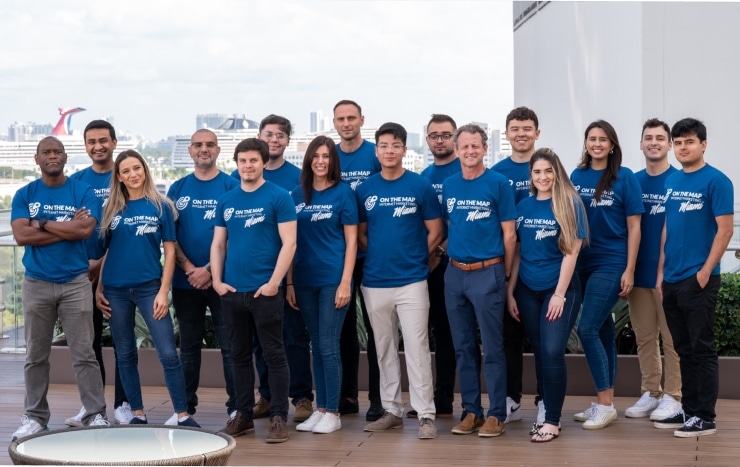 Our team of experienced writers create well-researched, engaging, and accurate content that is useful and informational for readers. Then, our On The Map Marketing team pitches these high-quality guest posts to the owners of third-party websites or blogs with high authority. We send examples of our engaging posts so they can see the quality of our work. When they agree, your newly-written page is featured on their website. Our in-house team has years of experience building backlinks for our clients and have proven that this technique works.
In addition to link building strategies that boost domain ratings, we also offer content services, SEO, PPC, and website design. On The Map is your go-to agency for all things digital marketing!
Contact Information
As we offer our clients the best link building service, House Pro is far from the only home services client we have helped achieve such results. If you're interested in what our digital marketing experts can do for your business, including boosting your website's domain rating, contact our team right away.
Request a free review of your current website and digital marketing efforts!,
We'll give you a personalized audit where we discuss your website's current marketing health, breakdown of your link profile, keyword strategy, and website tech, review any content gaps against your competitors, analyze your local SEO listing, identify any low-hanging opportunities to catapult your SEO and marketing, and show you your domain ratings. Take the first step towards dominating the SERPs by reaching out to On The Map!
Miami Office
Chelsey Fox
Content Director