Florida Personal Injury Law Firm Went From 3 Keywords on the First SERP Page of Google to 20+ in 6 Months
Personal Injury Case Study
What On The Map
Marketing provided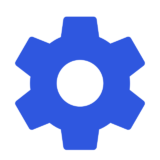 SEO Strategy by Juan Mejia
Content Marketing
Link building
Challenges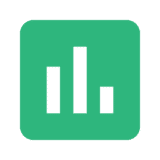 Low Traffic
Very low organic traffic. The value of this traffic reflected that
Low Rankings
Ranking poorly for many high-value keywords
Low Leads
Few organic leads coming ingeted keywords took extensive effort with such a low Domain Authority.
The Law Offices of Scott J. Senft has personal injury law offices all across the state of Florida, yet the website was performing poorly. In fact, it was seeing organic traffic in the single digits. This led to few leads coming in. They needed organic visibility, and they needed to rank higher for important keywords in order to get it.
Solutions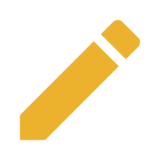 Content Marketing
Our content team created well-written, trustworthy on-page content that included high-value keywords.
SEO Strategy by Juan Mejia
We included GMB postings into our SEO strategy.
Link Building
Our in-house backlink department developed valuable offsite content with internal links pointing to the website's important pages.
Many people search for legal services online before making a decision. The Law Offices of Scott J. Senft had a website, but very few people were finding it. That is what we set out to fix.
The Law Offices of Scott J. Senft signed on to a Limited Local Domination package, costing just $3,500 a month. We tackled this client's low organic reach head on, adding to both on-page and offsite content in a way that steadily grew internet user's ability to find scotthelawyer.com. Through our digital marketing efforts, scottthelawyer.com rose in the rankings for several important keywords. This led to an explosion of organic traffic and therefore traffic value in just a few months! With more website visitors came more leads as well, and then more closed leads. The ROI on their digital marketing package speaks for itself.
Results
Keyword Ranking
In the first three months of their engagement with us, we made his Dania Beach location our main SEO focus. Upon onboarding to On The Map, this website ranked on the first page of Google results, positions 1-10, for only 3 keywords. This website now ranks on the first page for over 20 keywords, and on the first two pages for over 80!
Of course, simply being on the first page isn't always enough. The top spot is the ultimate goal. This is why we made it our focus. In fact, the keyword "Dania Beach Personal Injury Lawyer" rose 26 spots to the number one result, without costing The Law Offices of Scott J. Senft any money in CPC (cost per click) the way a paid ad would.
You'll see in the image below, the website now ranks #1 for quite a few important keywords, including:
"Dania Beach Personal Injury Lawyer"
"Dania Beach Burn Injury Lawyer"
"Dania Beach Personal Injury Attorney"
"Dania Beach Wrongful Death Lawyer"
"Dania Beach Truck Accident Attorney"
"Dania Beach Personal Injury Attorney"
The rise in these keyword rankings, sometimes jumping up 20+, is what lead to an increase in website traffic and leads. Speaking of website traffic…
Organic Traffic
The term "average organic traffic" refers to the typical amount of web traffic that a website receives from search engines through unpaid search results over a month. Organic traffic is generated when users find a website by clicking on Search Engine Results Pages (SERPs), not paid ads.
As you can clearly see, scottthelawyer.com had very low average organic traffic when they came on board with On The Map Marketing. Our legal clients often come to us with this complaint. In this industry, traffic represents potential clients, and future revenue. Increasing organic traffic is often a key goal for law firm websites looking to expand their online visibility and reach a larger audience. That's our speciality!
Through efforts like new supporting content pages and putting effort into the GMB listing, this number grew in leaps and bounds! The Law Offices of Scott J. Senft saw an astounding 16x growth over the course of just six months.
Traffic Value
If you're thinking all of those new website visitors must have intrinsic value, you're absolutely right. Compared to traditional advertising methods, improving a law firm's organic online presence is incredibly cost-effective.
As scottthelawyer.com saw more and more organic traffic, their traffic value raised as well. This KPI represents what it would cost to pay Google, in the form of PPC ads, to be seen by the same amount of users. In February of 2023, when coming on board to On The Map Marketing, this website's organic traffic value was just $16. In July 2023, a few months later it was well over $1,300! That kind of meteoric rise in value would be impossible to do without a well-planned-out SEO strategy and experts working behind the scenes.
Leads
For our legal industry clients, leads are the main goal. After all, leads coming in the door are what keeps the lights on. Increasing leads means expanding the client base, which is vital for the growth and sustainability of a law practice.
Law firms need a consistent stream of new clients to grow their practice, take on more cases, and expand their legal services. The Law Offices of Scott J. Senft are now seeing the amount of leads they expect. Many of these leads turn into clients.
In fact, they're now closing 10 leads a month in Florida! That is 10 new clients, each and every month — all from the efforts of On The Map's digital marketing team. As our organic traffic improves even more than it already has, we expect this number to increase as well.
About On The Map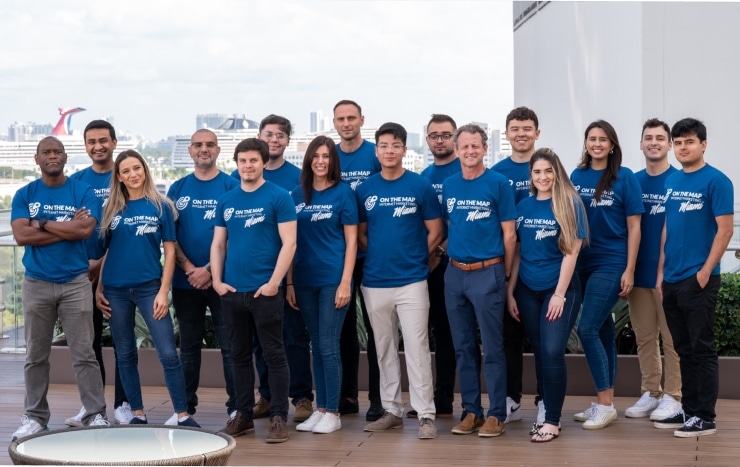 Our dedicated team of digital marketing professionals brings years of expertise to the table when it comes to managing organic digital marketing campaigns. We specialize in crafting effective SEO strategies, boosting keyword rankings, building high-quality backlinks to enhance Domain Ratings, and driving an influx of valuable leads to our clients' websites. Time and time again, our proven techniques have yielded outstanding results, even in fiercely competitive markets, with scottthelawyer.com serving as just one of many success stories.
At On The Map, we are your ultimate destination for all your digital marketing needs! To replicate the remarkable success achieved by The Law Offices of Scott J. Senft, we offer law firms a comprehensive array of services, including link building strategies to elevate Domain Ratings, content creation, SEO optimization, PPC campaigns, and website design.
Contact Information
Embark on your journey towards digital dominance by getting in touch with On The Map! If you're curious about the transformative impact our digital marketing experts can have on your law firm, including the potential for substantial monthly lead growth, don't hesitate to reach out to our team.
How are you ranking for important keywords in your area and industry?
Contact us now to request a complimentary evaluation of your current website and digital marketing initiatives. We will provide you with a personalized assessment encompassing your website's existing marketing vitality, a breakdown of your link profile, insights into your keyword strategy and website technology, a comprehensive review of content gaps relative to your competitors, an analysis of your local SEO listings, identification of readily accessible opportunities to elevate your SEO and marketing efforts, and a glimpse of your domain ratings.
Miami Office
Chelsey Fox
Content Director