Learn How Angelika Film Center Brought in $230k in Sales From $12k in PPC Ad Spend
Personal Injury Case Study
What On The Map
Marketing provided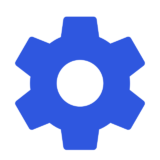 Digital Marketing Strategy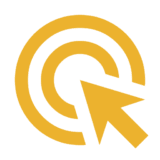 Paid Advertising
Challenges
Low Sales
They needed more ticket sales across all locations.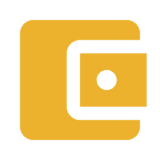 Low Budget
In the past, their previous agency was targeting general terms and had poor traffic quality. Therefore, they had a small budget available for marketing.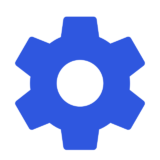 Wrong Tracking
Their niche was not identified properly and they had incorrect conversion tracking.
Angelika Film Center has multiple cinemas across major metropolitan areas, like San Diego, Chicago, and New York City. This is far more than just a regular movie theater. With food and beverages offerings that go well beyond traditional concession stand faire, Angelika Film Center makes going out to see a show an event worth centering the night around.
While they do show some current new releases, they also have showtimes for classics, family favorites, artistic films, and more. They do show current releases but none of the big blockbuster films, mainly independent movies with less promotion, meaning it was even harder to find and capitalize on their niche.
The theater industry has been in decline ever since streaming became popular, so a major marketing push was required. As this theater chain isn't your average movie theater, it needed to market itself correctly. This hadn't been done properly in the past, which caused much of the client's pain before coming on board with On The Map.
Solutions
Digital Marketing Strategy
Our team created four campaign strategies targeting general keywords, specific keywords, brand, and a Google Dynamic Search Ads (DSA) campaign. We A/B tested variations of campaigns and strategies against each other until we established a final brand and specific keyword campaign.
Paid Advertising
We installed a data layer in their website to track total revenue received from ads. We tested different target Return on Ad Spend (ROAS) bidding strategies to find the most effective, and eventually used a variation of maximize conversions.
Our PPC efforts proved you don't need to spend a lot to see a huge return on your investment. We look at every dollar companies invest in their company using our services as an enormous responsibility that we take seriously. Our team is driven to be the best at what we do and to never forget it's our clients' budgets at stake.
Results
Ad Spend ROI
Results from
April 11, 2023 – September 4, 2023
Conversion Value/Cost:
$19.07
On The Map executed a strategic and cost-effective advertising campaign for Angelika Film Center, resulting in extraordinary returns on their investment. With a modest ad spend of just over $12,000, we were able to generate an astounding $200,000 in sales for our client. This impressive achievement highlights the power of targeted digital marketing efforts, demonstrating how our expertise in campaign optimization and audience targeting can deliver substantial value for businesses. By meticulously crafting and managing their online advertising strategy, we not only helped our client achieve substantial revenue growth but also underscored the immense potential of leveraging digital channels for business success. This case exemplifies our commitment to delivering exceptional results and a substantial return on investment for our clients.
Click-Through-Rate (CTR)
Click-Through-Rate (CTR) is a metric used to measure the effectiveness of paid ads on Google. It represents the percentage of people who click on an ad after seeing it in search engine results pages (SERPs). A higher CTR indicates that an ad is relevant and engaging to users, which then leads to more traffic to a website and often better ad placement and lower costs in pay-per-click advertising campaigns.
Our PPC specialists went above and beyond for Angelika Film Center, and the results proved it. For a non-brand campaign, one focused on targeted keywords, the sought-after metric is above 5%. In this case, we have 9.80%. The branded PPC campaign has a CTR of 45%! This means of the people who searched for a branded term and saw their ad, nearly half clicked on it.
Collectively, Angelika Film Center has a very healthy CTR of 36.41%. We were able to achieve this CTR by using A/B split testing of ads, audiences, and extensions to grab the users attention. We worked diligently to find what worked, which data to prove it instead of just making guesses.
Conversion Value/Cost
This metric tells you an analytics-based number to determine how much one earns for every dollar put into ads. Angelika Film Center has a conversion value/cost of $19.27. This is outstanding! That means for every dollar they spent, they got $19.27 back. If this sounds like a phenomenal return on investment, you're absolutely right!
Other Digital Marketing Strategies Implemented
Our digital marketing team focused on other initiatives outside of PPC. Google My Business (GMB) is crucial for businesses of all industries because it enhances their online visibility and helps them connect with local customers, which studies prove are more likely to convert. It provides a prominent and easily accessible business listing in Google Search and Maps, offering essential information like hours of operation, contact details, reviews, and photos. This presence not only improves customer trust but also boosts local SEO rankings, making it easier for potential customers to find and engage with the business, ultimately driving foot traffic and increasing ticket sales.
We incorporated Angelika Film Center's GMB profile into their digital marketing efforts, making sure to keep it up to date with new releases and special events happening at their theaters. Not only does Google like to see the profile regularly updated, Angelika Film Center's audience does too!
About On The Map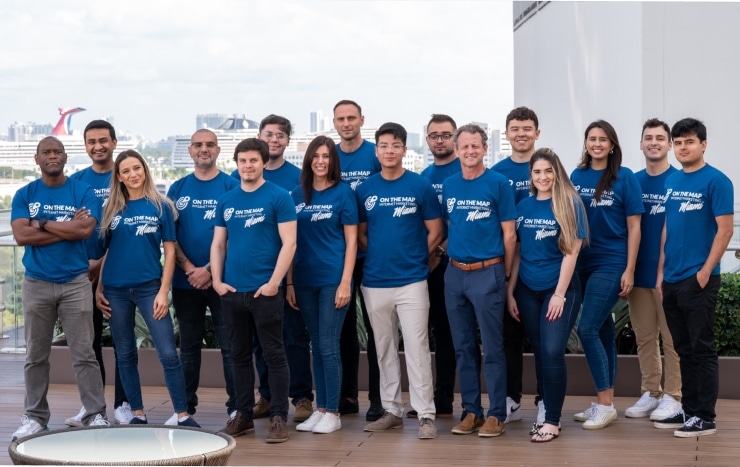 At On The Map Digital Marketing, innovation meets excellence. Our dedicated team of digital marketing professionals brings years of expertise to the table when it comes to managing organic digital marketing campaigns. We specialize in all things digital marketing, including handling PPC, building SEO strategies, boosting keyword rankings, and driving an influx of valuable leads to our clients' websites. Time and time again, our proven techniques have yielded outstanding results, even in fiercely competitive markets. Angelika Film Center is just one of many success stories!
At On The Map, we are your ultimate destination for all your digital marketing needs! To replicate the remarkable success achieved by Angelika Film Center, we offer our clients a comprehensive array of services, including content creation, SEO optimization, GMB profile management, PPC campaigns, and website design.
Contact Information
Our efforts for Angelika Film Center were so successful, it was nominated for an award! Whether our clients — who range from lawyers to homecare services and beyond — need to spend less on ads and earn more in sales, achieve 1st page rankings on SERPs, have an old website that needs to be redesigned, or increase their online visibility, we have the needed skills, tools, people, and resources to make it happen.
Let a digital marketing expert from our team analyze your website and share a free analysis.
Book a consultation with our team to learn more about our digital marketing services and how we can provide for you the same type of results as Angelika Film Center, and countless others.
Miami Office
Chelsey Fox
Content Director